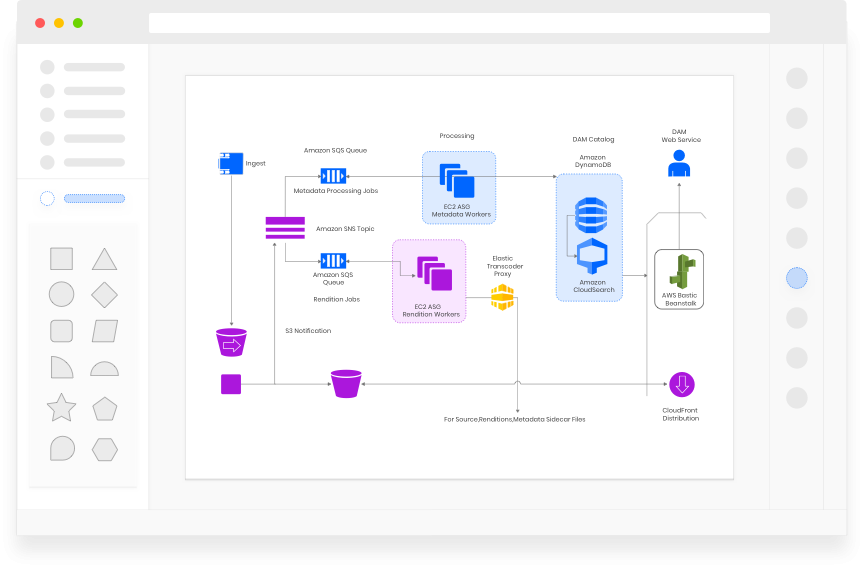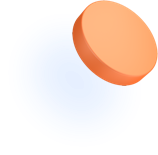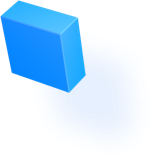 Design Architecture Diagram with Edraw Max
Edraw Max is an incredibly versatile architecture diagram tool offering various solutions for systems developers to satisfy their requirements. With an extensive collection of professional shapes and ready-made templates, create architecture diagram online is not difficult at all.
Numerous Architecture Diagram Symbols, Shapes & Templates
With plenty of built-in vector symbols and ready-made templates, design a visually striking and logical architecture diagram is much easier than you imagine.
1. No matter what you need, you are allowed to choose from the indexed library, including  2D shapes, 3D shapes, solid geometry shapes, arrow shapes, and many other common-used symbols.
2. Quick to start designing your architecture diagram with Edraw's high-quality templates. If you are a beginner who is eager to design a stunning Mobile App, try to capture inspiration from Edraw application architecture diagram examples.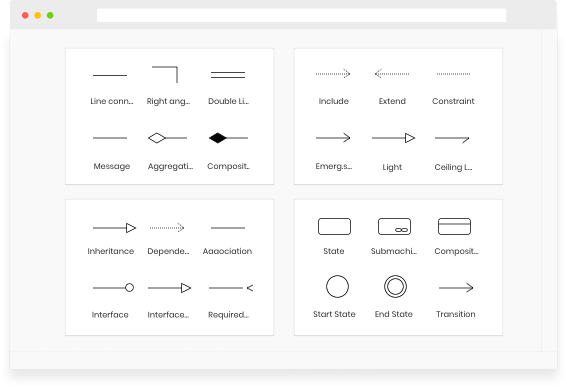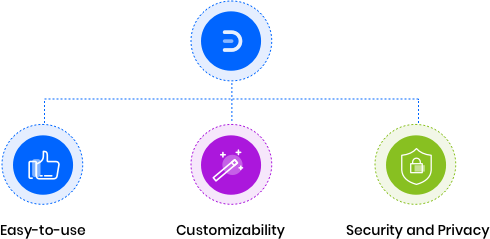 Easy-to-customize and Data Protection
Easy-to-use
Simply drag and drop the pre-made shapes that can fit your needs to the canvas, the architecture diagram in your mind will abruptly appear in front of you.
Powerful Customizability
If you are an experienced system developer, you'll be kindly suggested adjusting the fonts, colors, and size according to your needs and design your own symbols by using Edraw pen tool. Besides, you're allowed to insert images from your local disks. In a word, you can customize everything to create the most engaging architecture diagram.
Data Security and Privacy
Online data security has been a hot issue arising more attention nowadays, therefore, we sincerely promise that we'll keep your data safe and private.
Collaborate, Export and Share with Ease
Cloud Collaboration
A phenomenal software had usually been developed by a talented team. With Edraw's cloud-based architecture diagram tool, you can efficiently collaborate with your team members at any time, anywhere, on any devices.
Superior Compatibility
Whether you are asked to present your architecture diagram in front of your boss and other colleagues, or revise other's diagram in MS Visio format, you are freely to import Visio file or export your diagrams to any common-used files, including MS Visio, MS Word, MS Excel, PDF, JPG, SVG, etc.
Share in No Time
Once you've finished your work, try to share it right away! All you need is an HTML link.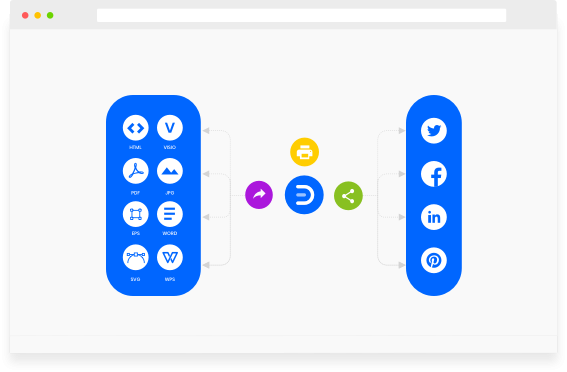 Widely-used Architecture Diagram Templates
Below are four widely-used architecture diagram templates, click one of them to start designing yours!
Your Ultimate Architecture Diagram Tool
Enjoy creating Architecture Diagrams online with this easy-to-use tool. You'll be surprised by its abundant symbols and templates, amazed by how easy it works, and satisfied with the service and price. Try it today!