A Quick-Start Flowchart Tool
EdrawMax - Stop Creating Boring Documents & Start Communicating Visually.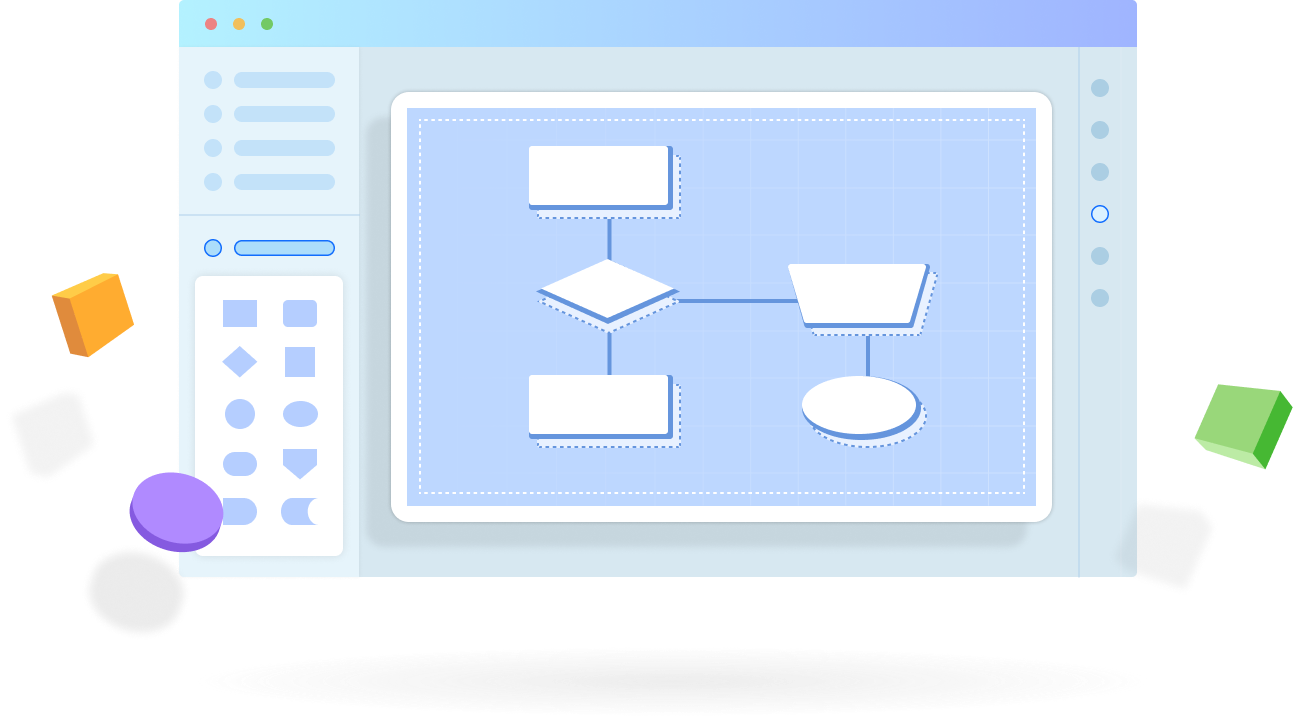 Why EdrawMax to Draw Your Flowchart?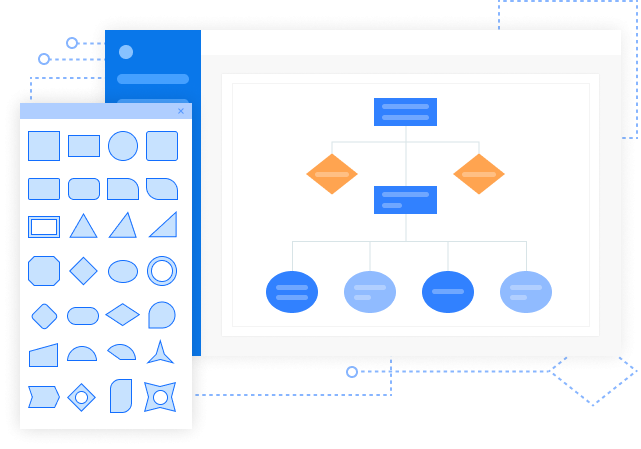 2000+ Built-In Templates And 50,000+ Professionally-Drawn Symbols
EdrawMax provides 280+ types of diagrams that can be used widely in business, technical, HR, and fashion industry. Start your flowchart in no time, drag and drop symbols and shapes to visualize your ideas.
Customize The Flowchart To Fit Your Needs
Edraw Max allows you to customize the lines, shapes, and every single thing you used in diagrams. The unlimited canvas carries all the decision points and actions to convert the complex process into a bright and straightforward flowchart.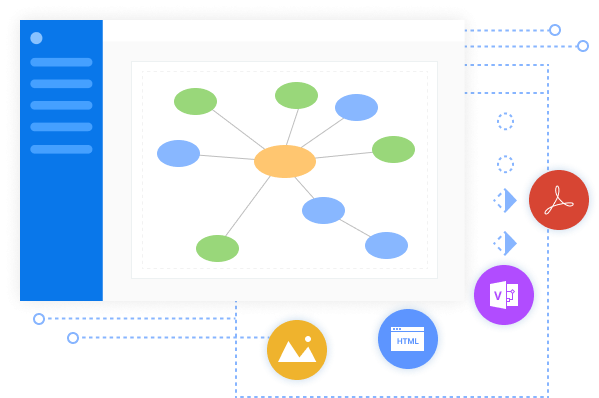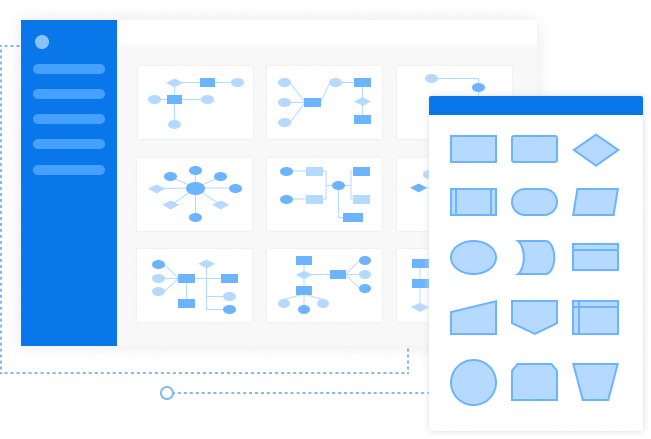 Support Visio Files And Other 10+ File Types
Edraw Max supports the import and export of 10+ mainstream file types, including MS Visio, MS Word, MS Excel, PDF, JPG, SVG, etc. Work compatibly with other software and tools - don't let the file type to stop your creation.
Teamwork Made Different: Download, Print, and Share
Share your finished flowchart to anyone with a simple click of our share button to inspire and collaborate with your team members. Edraw Max enables the flowchart to be shared through social media channels, including Twitter, Pinterest, LinkedIn, and Line. PLUS, flowcharts can be saved on Edraw Max Cloud or Dropbox for more sharing and storage options.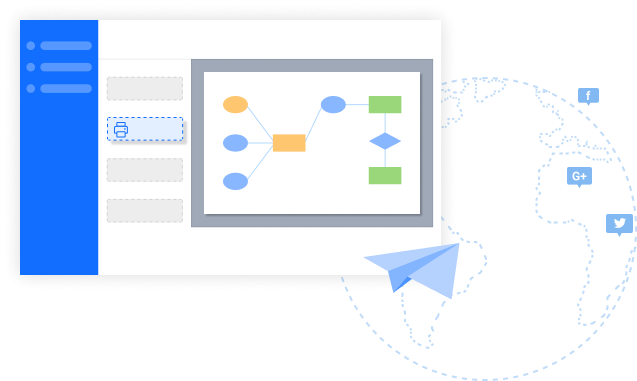 More Features

Notes
Write down all your thoughts.

Visio File
EdrawMax enables you to open all the Visio files and operate by our tool; then, you can export the Visio file as well.

Search Accuracy
Find the symbols and icons you need in no time.

Presentation
Use the presentation mode and always be presentation-ready.

Smart layout
The shapes and connectors change accordingly with simple clicks.

Security
Your privacy is 100% protected with the highest level of SSL encryption.
How to Create a Flowchart in EdrawMax?
Over 25 million Users in 180 Countries
EdrawMax is the best flowchart maker online. It not only allows users to create flowcharts easier with a great number of templates, symbols, shapes, and connectors but also enables users to export files in multiple formats. You really have to try!
I highly recommend Edraw Max for creating a flowchart. You know, there are hundreds of professionally designed flowcharts to choose from which definitely saves my time to create one from the beginning. Besides, it's easier to adjust the shapes and colors according to my needs. One more thing, the hand-written style made my flowchart eye-catching, I just love it.
Very surprised by Edraw Max, I am using it to make some business flowcharts for company presentation when negotiating with our partners. It is so easy to create flowcharts within minutes so that to save my time and make my presentation more detailed.
More Than A
Flowchart

Generator
All-in-one Diagramming Tool
EdrawMax is committed to optimizing features to satisfy your needs continually, and further builds powerful all-in-one diagramming tool over the world. Just try it, you will love it!