EdrawMax Plans & Pricing
EdrawMax Plans & Pricing
Select a plan that's right for you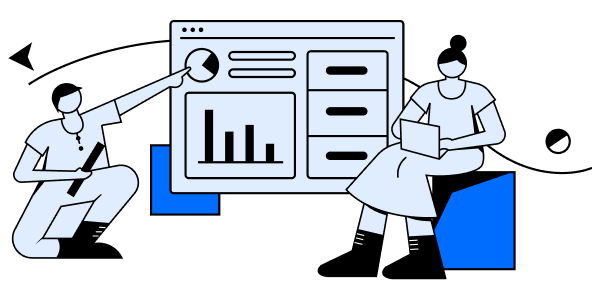 Annual Plan
$8.25 per month, billed annually
One-time payment
Unlimited lifetime access to EdrawMax
desktop and web-based applications
SAVE 15%
2-Year Plan
$7.04 per month, billed every 2 years
Perpetual License
US$139$179 US$659 US$1159 US$1559 US$1859
One-time payment
Lifetime License
US$179$245 US$859 US$1599 US$2199 US$2799
No monthly or annual fees, 1 user for 2 devices, and manage your own devices in the user center
One-time payment
Team/Enterprise
Contact Us
Create & communicate as a more effective team
Starting at 20 users
Individualized support to help admins manage at scale

Customizable solutions

Included with All Paid Plans

An account for 3 devices

Visio
®
import and export

Unlimited access to all features

Export as PDF, Word, Excel and PowerPoint
®

Unlimited access to all template resources

Free technical support
We Promise

Confidentiality
All information and file transfers are secured with the highest level of SSL encryption.

30-day Money Back
We promise up to a 30-day money-back guarantee.

Rapid Service
Your satisfaction is our top priority. We provide you really fast service.
Frequently Asked Questions
What is EdrawMax Lifetime Plan or Lifetime Subscription?
EdrawMax Lifetime Plan or Lifetime Subscription is a limited time offer which will give you lifetime unlimited access to EdrawMax desktop software and web-based application for a single payment.
I have an annual subscription at EdrawMax. Can I upgrade to a lifetime plan?
Yes, you can upgrade at any time you wish. Keep in mind, however, that it is NOT possible to deduct your subscription payment from the price of the lifetime plan.
Will my subscription be automatically renewed?
The lifetime plan is a one-time charge, not a recurring subscription.
The perpetual and lifetime license are one-time charges, not recurring subscriptions.
The annual plan and 2-year plan are recurring subscriptions and will continue until you cancel.
A cross-platform subscription plan allows you to use both the desktop software and the online app for as long as the subscription is active.
Subscriptions automatically renew at the end of each term, and you will be charged for the subsequent term.
How can I cancel my subscription?
What is the difference between EdrawMax Perpetual License and Lifetime License?
The perpetual and lifetime license both allow you to use desktop software without annual renewal fees. Upgrades are included and always free with a lifetime license. Only 3 years of free upgrades are included with a perpetual license.
What is the difference between EdrawMax Desktop and EdrawMax Web?
EdrawMax Web is the online, browser-based service, where files are uploaded and processed on our servers.
EdrawMax Desktop is the software that you can install on your computer and files are processed locally, on your computer.