A Quick-Start Network Diagram Tool
EdrawMax - the clearer you are when visualizing your network diagram the easier the work will be done to lead you on the right path
How Can A Network Diagram Helps you?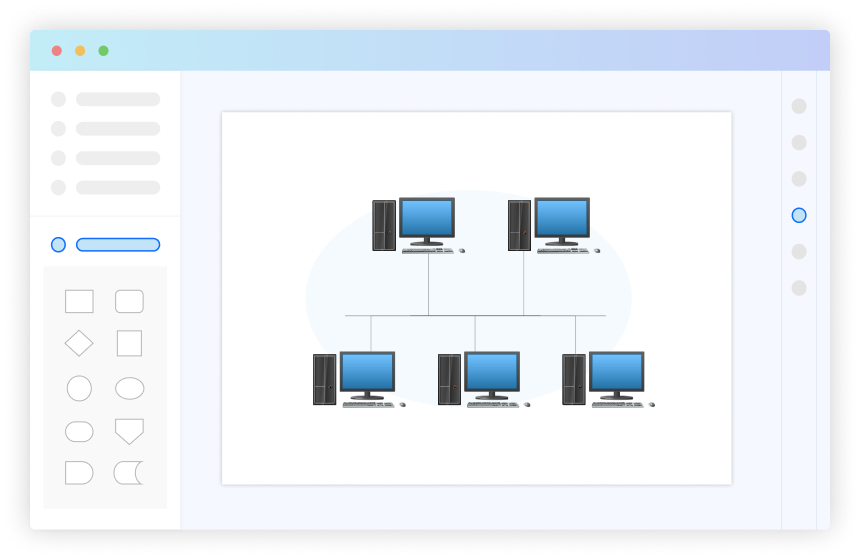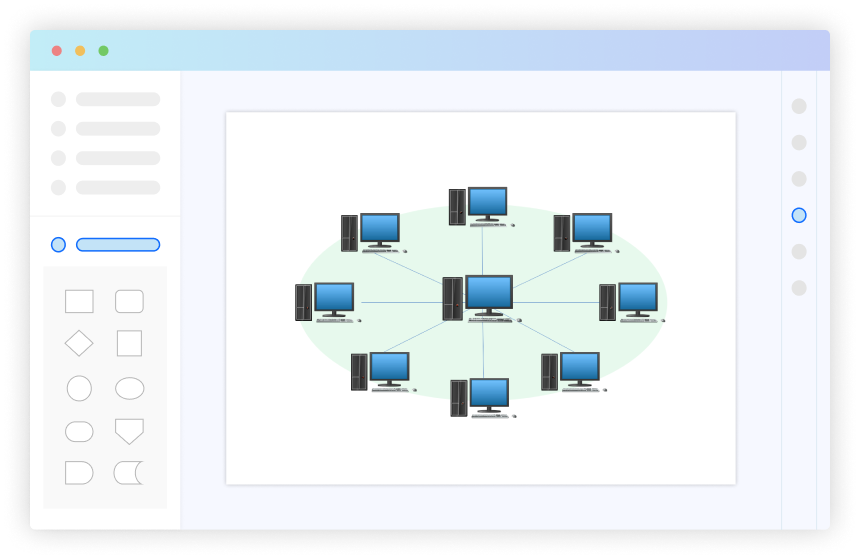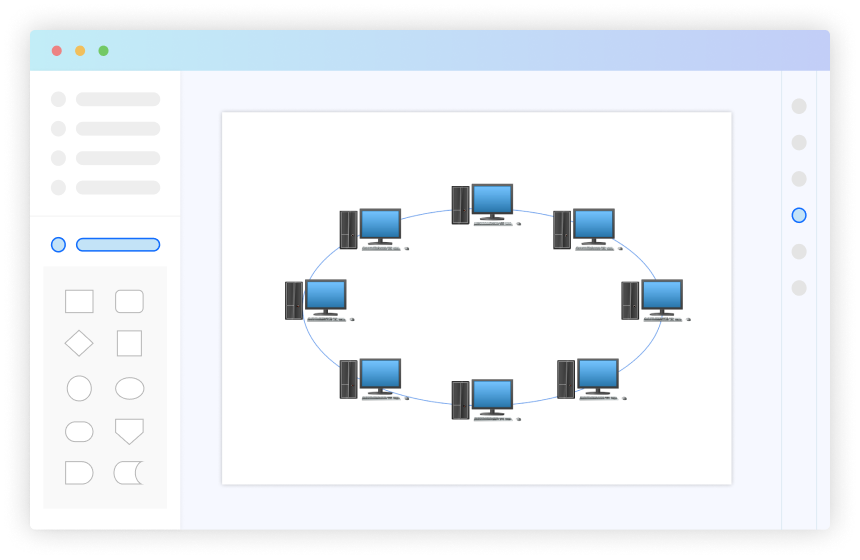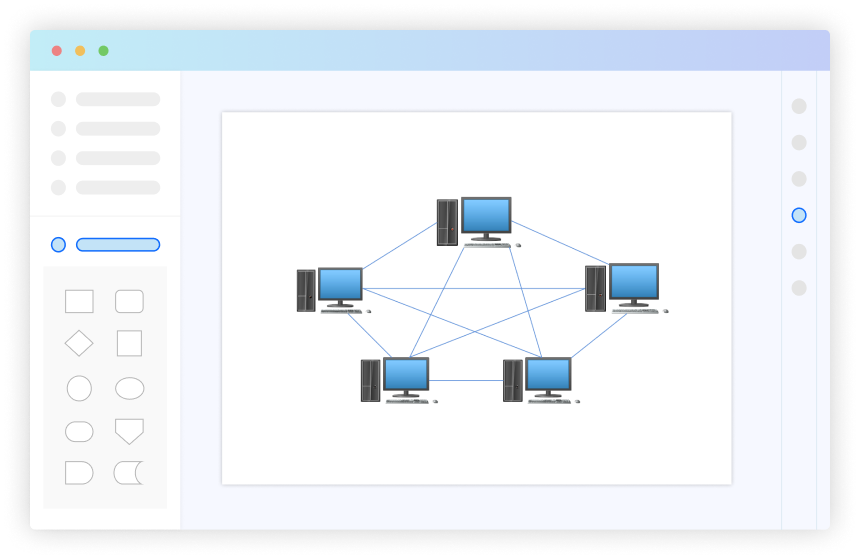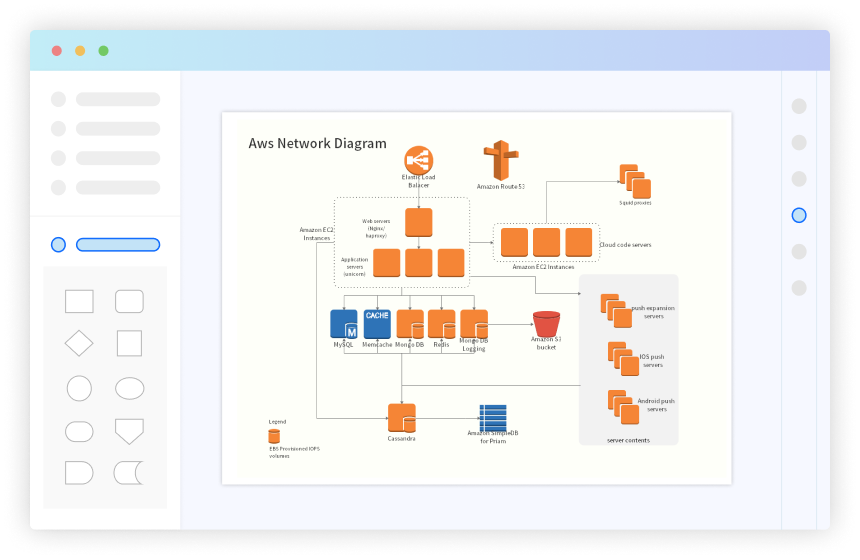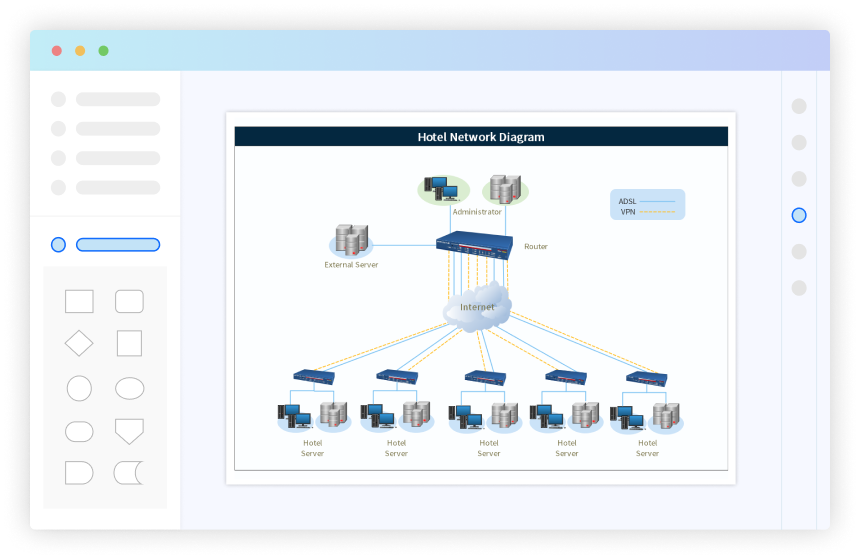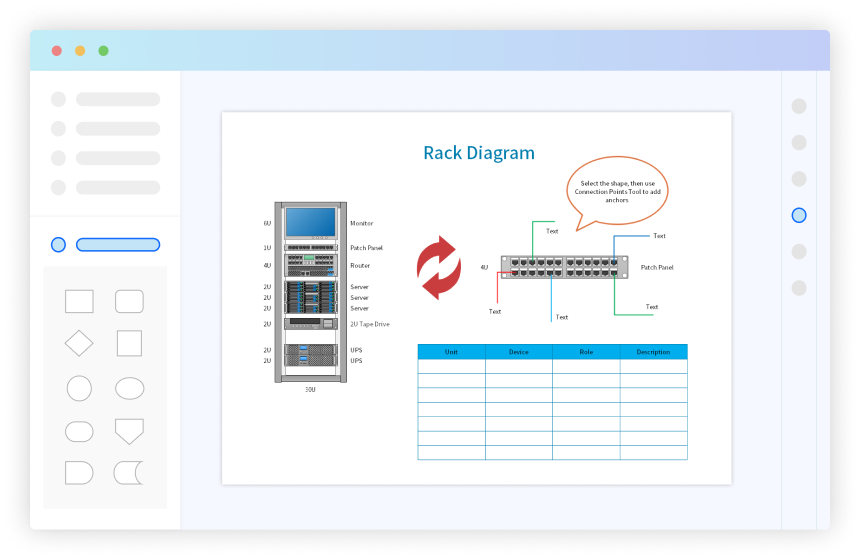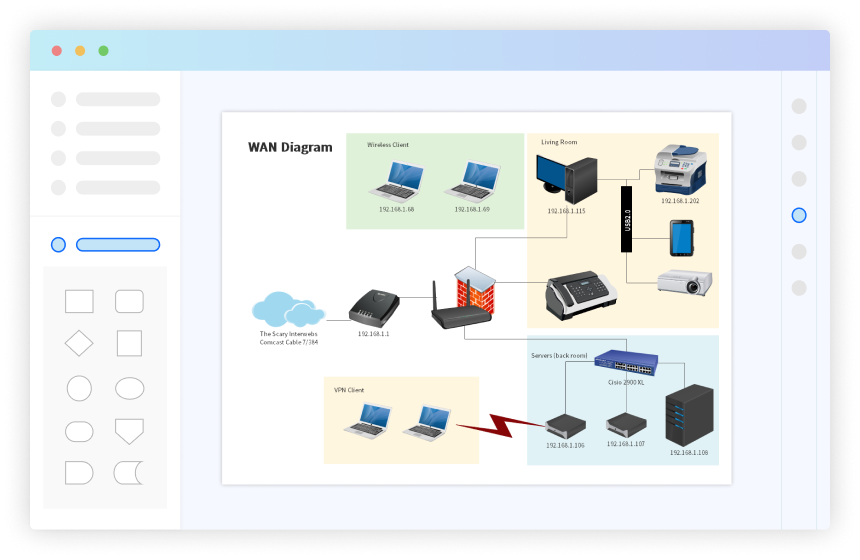 Picture the current stage of your network
To understand the connection between your network diagram's internal and external devices, network diagrams can easily depict current functionality through readily identifiable icons.
Eliminate bugs, errors, and issues
To find out the existed or avoid potential bugs, errors, and problems, network diagrams can help you identify and eliminate these problems at an early stage with a clear and detailed network diagram.
Maintain security and compliance
To maintain network security and compliance with industrial standards, you can use the industry-specific icons and shapes in the network diagram library to draw all of your routes and style of lines that indicate the type of connection.
Sell network-related projects to stakeholders
To attract and convince your financial stakeholders, network diagrams can visualize your network-related project idea and give your potential stakeholders a bird's eye view during your presentation.
Why EdrawMax to Draw Your Network Diagram?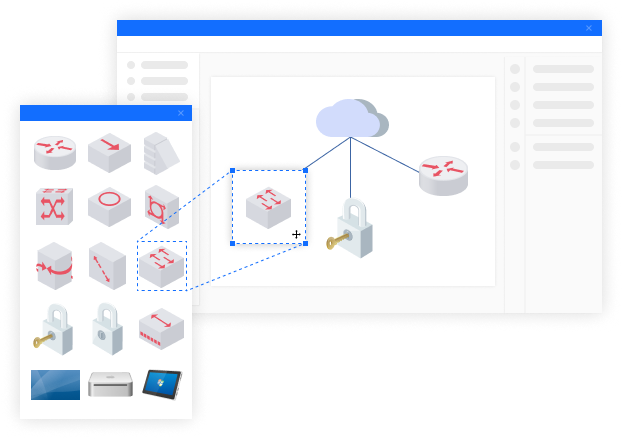 Friendly to Unexperienced Users
Use EdrawMax to draw your network diagrams with a series of professionally-drawn resources that you can immediately start diagramming. All you need is select a diagram template for your use, then drag and drop industry-specific icons and shapes to complete your diagram.
Operate on Any devices Anywhere You Like
Utilize EdrawMax to create your network diagrams anywhere, whether you are online or offline. EdrawMax offers Web, Desktop, and Mobile versions, making sure you can use all the features and templates in every scenario.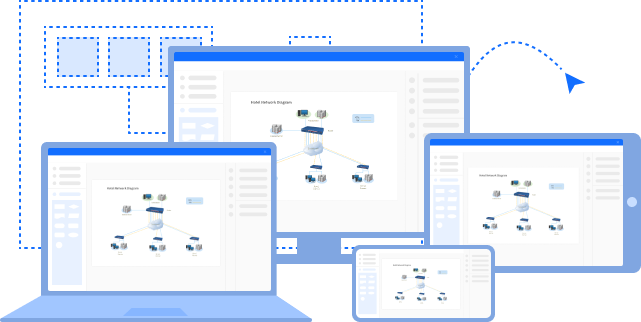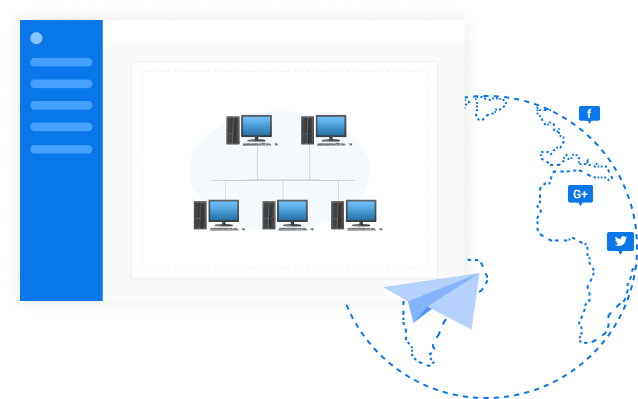 Share It with Someone You Want with Ease
With the click of the Share button, you can simply share your polished network diagram with your colleagues, boss, or the public through social media channels. Plus, EdrawMax enables network diagrams to be integrated with your Google Drive and Dropbox for cloud sharing and storage.
Use Our Resource Center Whenever You Need
If you have any questions during your drawing process, EdrawMax provides a rich and useful resource in different types, including video tutorials, starter-guide, and FAQ.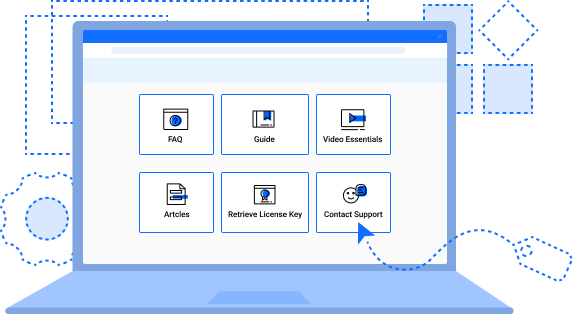 How To Create A Flowchart in EdrawMax?
Choose A Template and Get Started Now!
EdrawMax provides users with a broad spectrum of templates in the network field. I am a software engineer and I have been able to create network diagrams within minutes, only by dragging and dropping symbols from libraries, even you are a starter. Indeed, EdrawMax is a great web-based tool for helping me to keep track of components, and correct network problems visually. Moreover, it is the most intuitive diagramming tool I've ever used, just try it now or you will regret it!
-- Ifeoma O, Software Engineer
More Than A
Network Diagram

Generator
All-in-One Diagramming Tool
EdrawMax is committed to optimizing features to satisfy your needs continually, and further builds powerful all-in-one diagramming tool over the world. Just try it, you will love it!