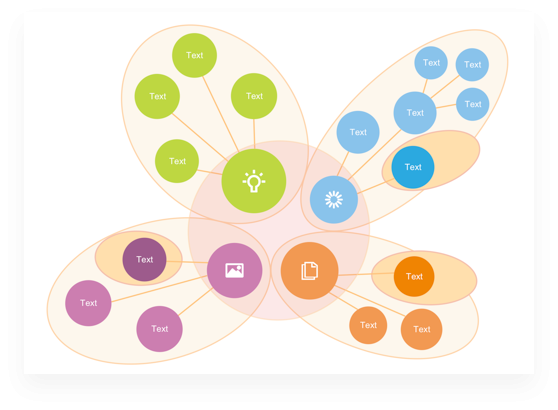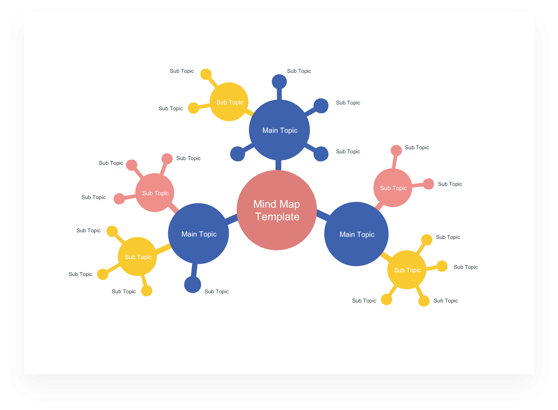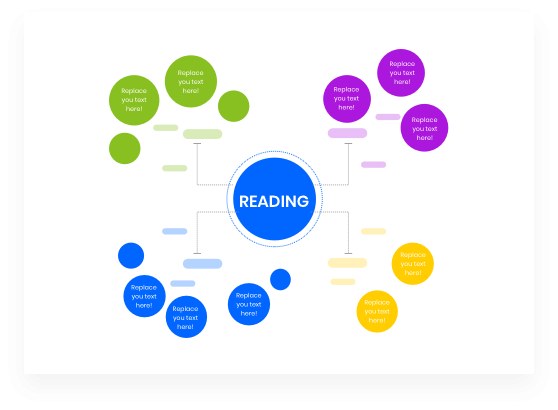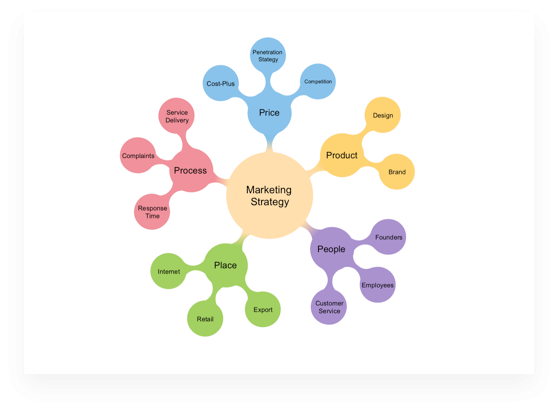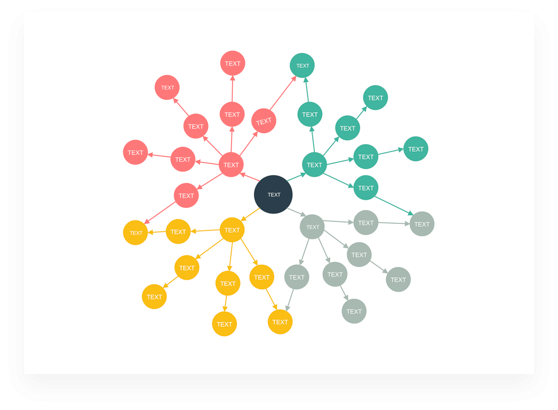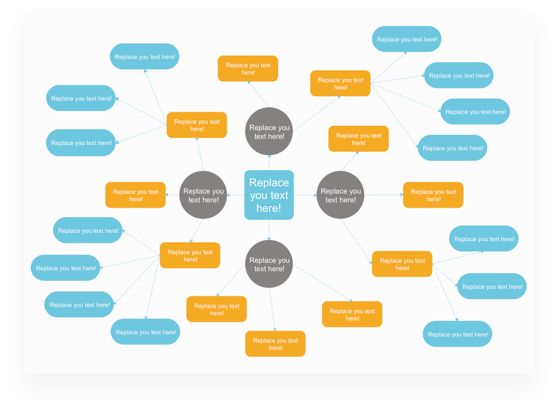 Stunning Concept Map Maker
Welcome to Edraw Max's wonderland and let your wildest dream come true! You will be amazed at its countless attractive symbols, icons, shapes and templates. Come to grab any shapes you want and customize them, because they can be extended to limitless possibilities.
Edraw is a trusted diagramming software service provider for some of the world's most recognizable brands.
Visualize Relationships between Concepts
It is not strange that some people may misunderstand the concept map and believe it is just a mind map. However, the concept map highlights conceptual nodes and relational lines instead of simply presenting ideas hierarchically. With Edraw Max concept map creator, you can achieve the following goals:
Orderly organize and summarize the fragmented knowledge and turn them into a complete system.
Build an integrated model of collaborative knowledge
Facilitate the communications between different concepts to stimulate studying motivations
Enhance the ability to output your knowledge and practice logical thinking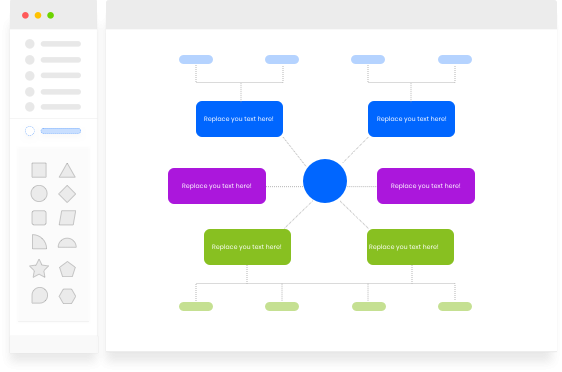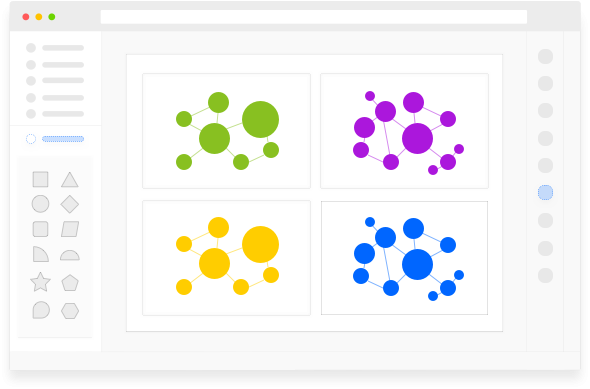 Map Out Every Section with Built-in Symbols, Shapes and Templates
The key point to make your concept map stand out from the crowd is its appearance. Who does not want to create a visually appealing concept map? Thanks to Edraw Max, everyone is capable of turning his complicated ideas into a stunning concept map by using this free online tool.
Abundant templates with various themes
After clarifying your goals, you can easily choose the most suitable template from Edraw Max's library, rather than wasting time searching on the internet.
Present any types of relationships
Whether you need to express causal relationship or supply and demand, you can absolutely find the correspondent symbols, icons, or shapes.
Easy-to-Use & No Installation Needed
Edraw's intuitive interface and its powerful customizability allow you to create high-quality concept maps. Besides, you don't need to download software.
Intuitive Interface
If you are a crazy fan of MS office, Edraw Max online concept map tool happens to be your best choice because it is similar to MS Office in terms of interface and using method.
User-friendly
Simply drag and drop the symbols you need to complete a concept map.
Customizable
If you a master of concept mapping, you are allowed to customize the fonts, colors, size, and every aspect of your concept map, even design your symbols according to your needs.
No Installation Needed
The user experience of Edraw Max online concept mapping tool is as smooth as Edraw Software, but there is no installation needed.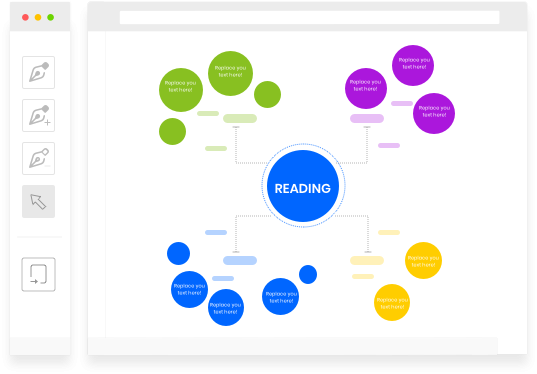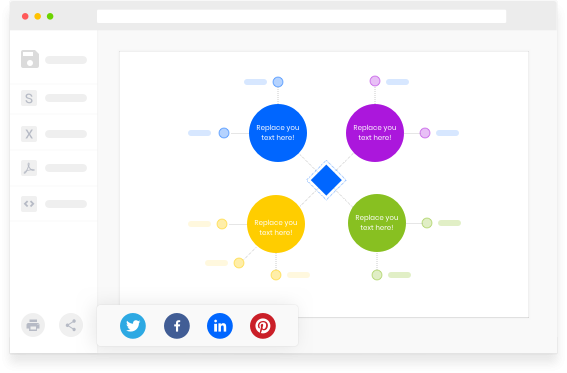 Brainstorming, Collaborate and Share
Brainstorming
Edraw Max concept map maker helps you note down ideas when your team is brainstorming in a meeting. On the other hand, it ensures the discussion is concentrating on the topic.
Collaboration
With cloud-based collaboration features and free cloud storage, you can effortlessly work with your team members at any time, anywhere, on any devices.
Export and Share
Edraw Max online concept map is compatible with many common-used file formats, including Microsoft PowerPoint, PDF, and many other graphic formats. Whether you need to present your excellent work or share it on social media, you can freely export your Edraw file to whatever you need.
Edraw Max provides all users with a broad spectrum of template which cuts across from different fields, career paths and needs. I am a software engineer and I have been able to leverage Edraw Max to create software architecture templates, mind maps and website mockups.
—— by Ifeoma.O, Developer
Discover More Concept Map Templates
All the following concept map templates are editable, printable and customizable. Click one of them to get started now!
Your will love this cross-platform concept map maker!
Enjoy creating concept maps with this user-friendly online tool. You'll be surprised by its abundant symbols and templates, amazed at how easy it works and satified with its service and price. Try it now!