Video tutorials for Visio® file import/export in EdrawMax.
From beginner-friendly tutorials to expert-level tips and tricks, check video tutorials covering importing, exporting, and editing Visio® files with EdrawMax.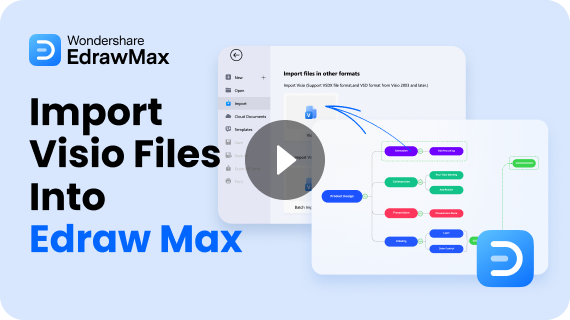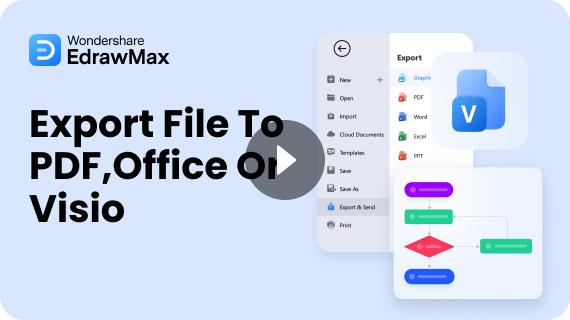 Start inspired with EdrawMax templates.
Create diagrams to suit every industry and occasion with EdrawMax's diverse array of templates. From flowcharts to presentations, infographics to mind maps, we've got your diagramming needs covered.
Elevate your skills to use EdrawMax as an alternative to Visio®.
Get inspired, gain valuable guidance and insights about how to use EdrawMax.
What customers say about EdrawMax on TrustRadius.
"I've been using this product over the last 7 years (since its previous version). My primary use-case is to provide strategic graphical visualization with high-quality output that sends a clear visual message to a larger audience for 'deeper engagement '."
Nagesh Danturti, CTO (Chief Technology Officer)
"I use the Wondershare EdrawMax program when writing articles and books due to my profession. I can express myself more easily in my studies with this program."
Verified User,Engineer in Engineering
"EdrawMax is totally amazing. I just finished an intense 10 day long rush job working 14 hr days with EdrawMax to put the company in a new, fast growth direction. Almost everything was sublimely superb with the app. It is deceptively powerful. In fact, it's easy to under estimate!! It does not look like a cross between a Hummer and a Lamborghini, but it is a workhorse and an artist's treasure. I got stuff done so fast it shocked me. With no training and little prior experience with this app, I was able to do almost everything I needed."
Frequently asked questions about our alternative to Visio®
Why choose EdrawMax over Visio®?

EdrawMax is a collaborative and user-friendly alternative to Visio, compatible with Mac, PC, and Linux operating systems. Its compatibility enables seamless collaboration among team members, regardless of their device. Moreover, EdrawMax offers a more affordable option for individuals and businesses with its intuitive interface, wide range of file format support, and variety of ready-made templates and symbols.

Can I work on my Visio® diagrams in EdrawMax?

Absolutely! You can easily import and edit your Visio® files (VSDX and VSD) using EdrawMax's vast selection of symbols and advanced features.

Learn More

Can I use Visio® on a Mac?

Yes, you can use Visio® on a Mac by using diagram software like EdrawMax, which is an all-in-one diagramming application compatible with Windows, Mac, and Linux. With it, you can open, view and edit Visio® files on Mac.

Which browsers work with Visio® for the web?

Visio® for the web is supported on Microsoft Edge, Mozilla Firefox, Google Chrome, and Apple Safari 10+.