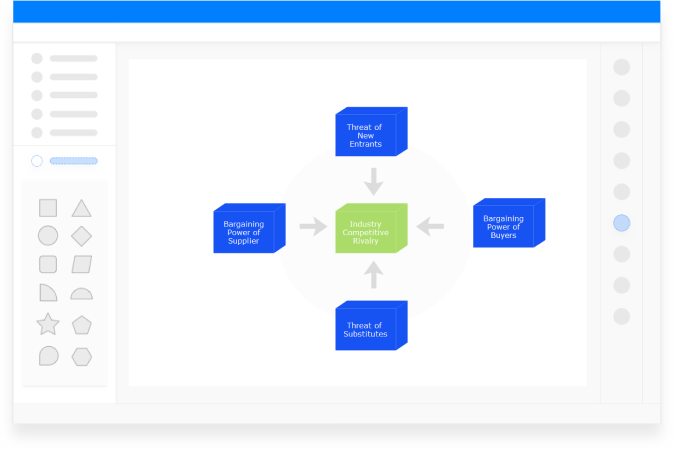 Block Diagram Maker
The simplest way to draw a block diagram online. Easily create and customize professional block diagrams with built-in templates and smart shapes.
We are trusted by 25 million customers worldwide
Create Block Diagram with Right Tools
Draw a block diagram and present a complex system/process in an easy-to-understand way. EdrawMax Online can help you create block diagrams easily with pre-designed templates, abundant symbols, intuitive drag-and-drop interface and advanced drawing toolkits. It is ready here for making different types of diagrams, while you don't need to have that artistic touch as you can start to create perfect drawings as those templates, examples and symbols are already pre-drawn. Insert the drawing to your project directly, or fill the template up with your own ideas.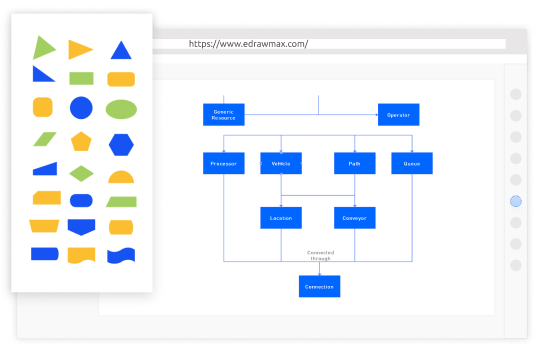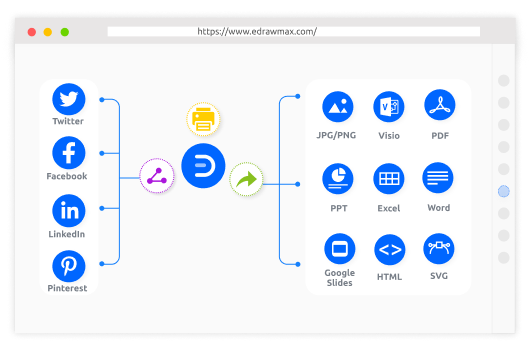 Share and Export Your Work Effortlessly
When your block diagram is complete, Edraw offers a variety of options for saving and sharing the drawing. You could save the diagram in Google Drive or Dropbox and share it with your team effortlessly. Besides, you are able to export the drawing in many common file formats, so non-Edraw users can open and see it easily.

EdrawMax Online isn't one to burn a hole in your pocket, which means you can absolutely afford the lovely prices. So, why not have a try!
Start the 120s Challenge to Create Your Block Diagram

Step 1
Prepare all the information you want to put in your block diagram.

Step 2
Open EdrawMax and select a built-in block diagram template

Step 3
Copy and paste all the information - you have to be quick in this step :)

Step 4
Export or share it, and your block diagram is ready!



Browse High-Quality and Editable Edraw Templates
Thousands of pre-designed templates for top industries
Wondershare EdrawMax
Move ideas forward with EdrawMax