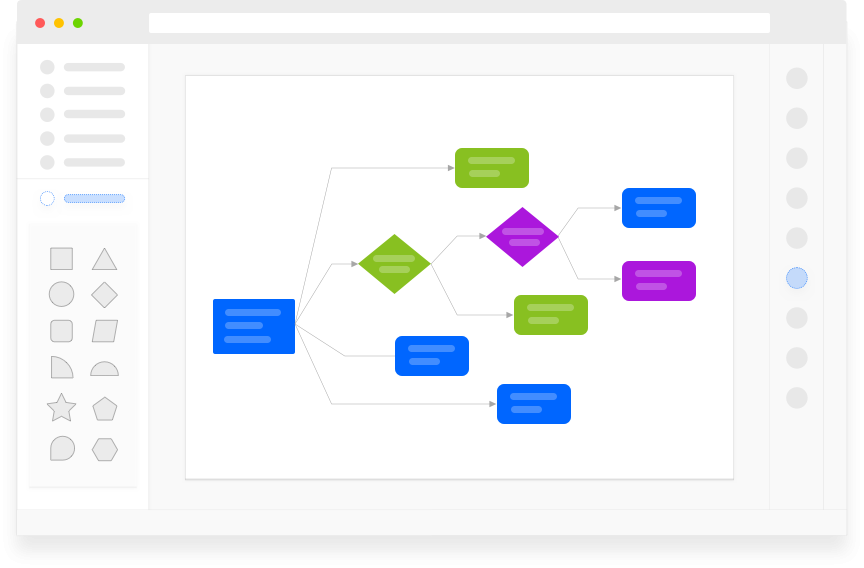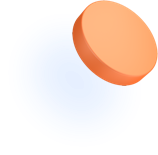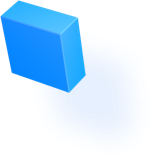 Create Decision Tree with EdrawMax
EdrawMax online decision tree maker is a simple yet professional tool to help you visualize various outcomes and choose an action. With a rich set of standard elements and templates, you can quickly create a comprehensive decision tree before you go ahead.
Visualize Every Possible Outcomes with Shapes, Lines & Templates
Every enterprise concerns about strategic decision making because it plays an essential role in long-term development. How to use the least resources to win the most profit and minimize the business risk has always been the decision-makers' priority consideration. However, EdrawMax provides a variety of shapes, lines, and templates to make a professional decision tree, which visualizes every detail of your decision-making process.
Various Shapes and Connecting Lines
Choose the shapes and the connecting lines according to your needs from EdrawMax indexed library.
Quick to Start with Templates
EdrawMax provides templates with different themes, feel free to select one that is tailored to you to get started in no time.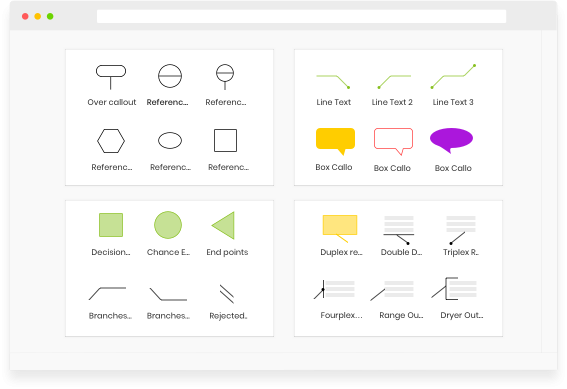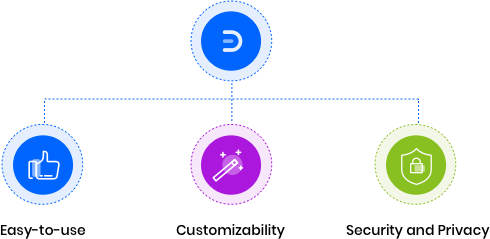 Customizable and Data Protection
Easy-to-use
You will never know how easy is it if you haven't used EdrawMax online decision tree maker. Simply drag and drop main circle, oval, or diamond to the canvas. Then, add connecting lines and text inside the shapes. As long as you have a clear goal and take various aspects into consideration, you can easily create an ideal decision tree in minutes.
Incredibly Customizable
EdrawMax allows you to customize every aspect of your decision tree. You can freely adjust the sizes and colors of the shapes as well as the connecting lines, even design your own shapes.
Data Security and Privacy
No enterprise can accept that its business strategy and decision-making was spied by competitors. EdrawMax all along put users first and sincerely promises will always keep users' information safe and private.
Collaborate, Export and Share Seamlessly
Cloud Collaboration
Many decisions that later proved to be genius were generated during the discussion. With Edraw's cloud-based decision tree maker, collaborating with team members on decision-making becomes easy and convenient.
Unbelievable Compatibility
Whether you need to present your final decision of an important project or share it with colleagues, you can count on EdrawMax. Edraw file is compatible with nearly every common-used file, including MS Visio, MS Word, MS Excel, MS PowerPoint, PDF, JPG, SVG, etc. so that you are allowed to export your decision trees to whatever you want.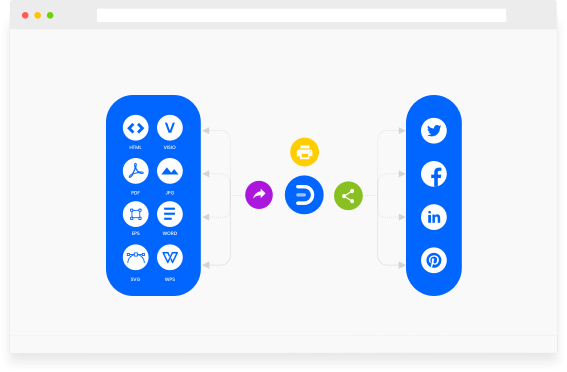 Learn From Decision Tree Examples
Below are several decision tree examples, click one of them to start creating yours!
Your Ultimate Decision Tree Maker
Enjoy creating decision trees online with this versatile tool. You'll be surprised by its abundant symbols and templates, amazed at how easy it works, and satisfied with the service and price. Try it today!