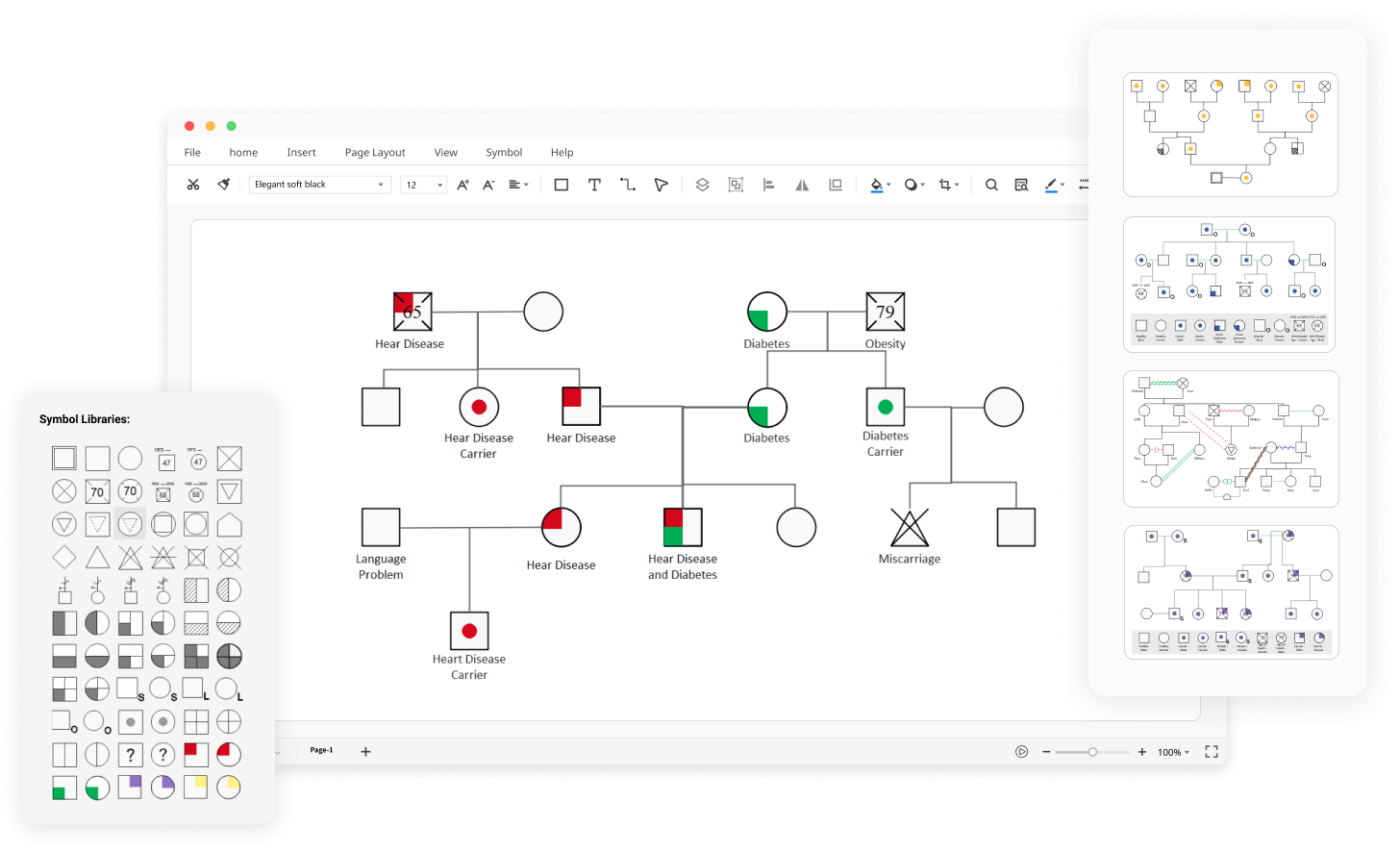 Presentation Mode
Auto-create your slides instantly. You don't need to switch to PowerPoints for presentations.

Personal Cloud
All files are automatically saved in your personal cloud. No more re-start from sketch.

Fit to Drawing
With just one click, the infinitive canvas can be in the best display size accordingly.

Visio Files
Import Visio files to edit and share your finished work by exporting to Visio files.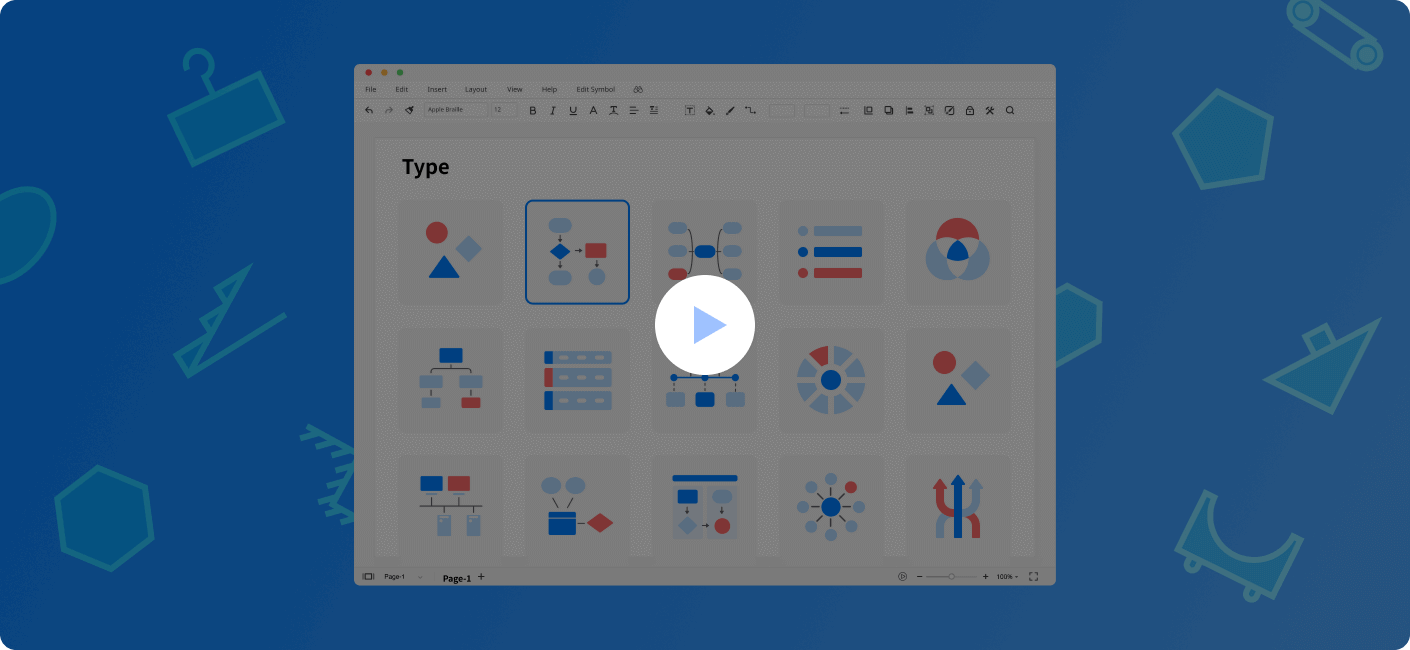 Whether you are estimating the chance of getting diseases through tracing back to the medical history of your family or having an argument with your family, with Edraw's incredible genogram maker, creating professional genograms is no longer a pain.
How to Make a Genogram Online
Explore Genogram Templates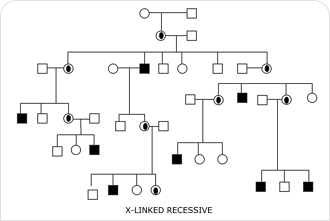 Genogram Family Therapy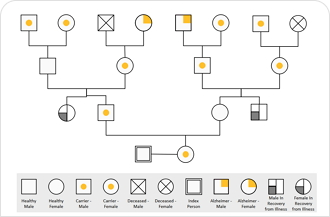 Ahzheimer Medical Genogram
Autosomal Recessive Genogram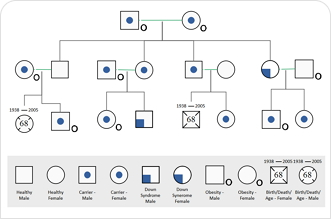 Genogram and Ecomap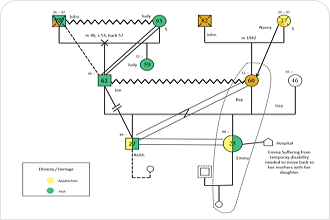 Community Genogram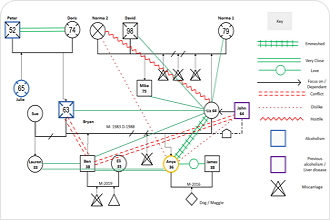 Family Genogram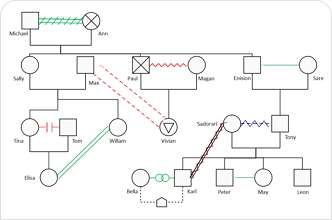 Basic Genogram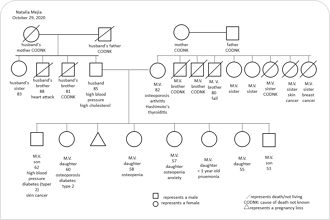 Career Genogram
Health History Genogram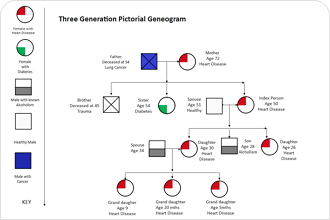 3 Generation Genogram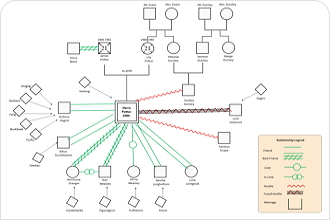 Cultural Genogram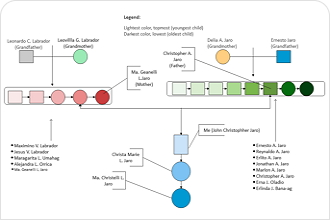 Spiritual Genogram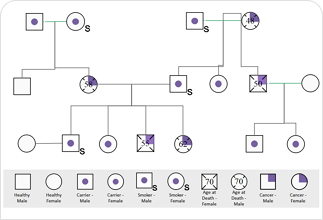 Lung Cancer Medical Genogram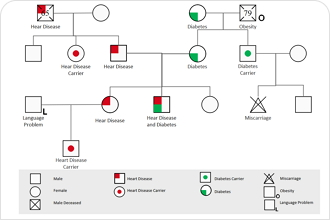 Medical Genogram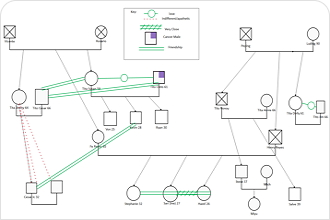 Genogram Social Work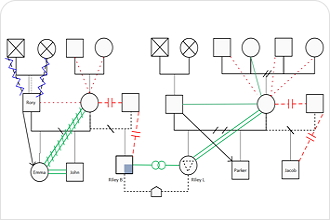 Genogram Example
Frequently Asked Questions in EdrawMax Online
1. How much does it cost to create a genogram in EdrawMax Online?
You don't have to pay. You are free to create genogram. Just make your first genogram in EdrawMax Online now, and we are confident that you will love it!
2. Can I create a genogram in all platforms?
Absolutely yes! Use EdrawMax Online to create your genogram in every scenario you can think of, online, or offline (for free downloading the desktop version check:
EdrawMax Download Center
). Also, you can access to all the genogram symbols for free!
3. Which format should I choose to export my genogram?
EdrawMax Online allows you to export genograms in multiple formats, including Graphics, PDF, PS, EPS, Office, HTML, SVG, Visio. Moreover, if you intend to print it, we suggest exporting it to PDF format to ensure the highest quality.
4. What is genogram template in EdrawMax Online?
There are two kinds of templates offered for you to get inspired or use immediately. In the EdrawMax Online, you can choose [Education] from category to select a template and start to create. Or, you can find more genomgram templates from
EdrawMax Template Community
.
100% security guarantee! All information and file transfers are safeguarded with the highest level of SSL encryption.
Ready to Diagram Now?
Enjoy creating genograms with this user-friendly online tool. You'll be surprised by its abundant symbols and templates, amazed at how easy it works and satified with its service and price. Try it now!