Revamp Visio® files with EdrawMax diagramming tool online.
Our Visio® alternative, with a wide range of features, is all you need to edit Visio® files. Optimize your
diagram with this top-of-the-line tool!
How to import/export Visio® files?
Check out our editing tutorials to streamline your Visio® file editing workflow.

How to import Visio files to our Visio® alternative?
Import Visio files (VSDX & VSD) into EdrawMax individually or in batch. SVG and CAD files are also supported.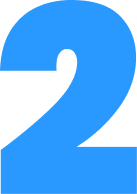 How to export Visio files using our Visio® alternative?
Step 1. Navigate to the "Export & Send" tag.
Step 2. Choose the "Visio" option.
Step 3. Set the output folder and click "Export."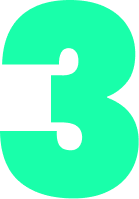 Cross-platform supported.
EdrawMax works perfectly on multiple platforms, including Windows, Mac, Linux, iOS, Android, and any devices with an internet browser.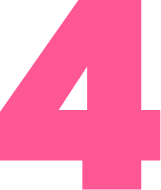 Share diagrams with your teams easily.
Share your diagrams to your team with a shareable link. Collaborate on the same canvas and edit the same diagrams simultaneously.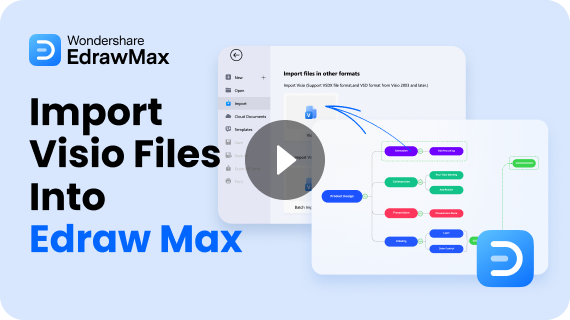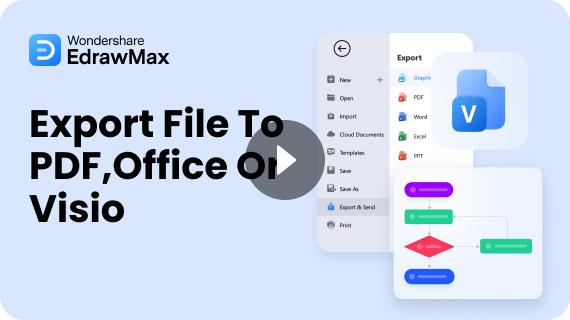 Start your drawing with EdrawMax templates.
No need to start your diagrams from scratch. EdrawMax offers a variety of templates for all occasions and industries.
Design flowcharts, mind maps, infographics, presentations, or any diagrams effortlessly using EdrawMax.
EdrawMax testimonial.
"I've been using this product over the last 7 years (since its previous version). My primary use-case is to provide strategic graphical visualization with high-quality output that sends a clear visual message to a larger audience for 'deeper engagement '."
Nagesh Danturti, CTO (Chief Technology Officer)
"I use the Wondershare EdrawMax program when writing articles and books due to my profession. I can express myself more easily in my studies with this program."
Verified User,Engineer in Engineering
"EdrawMax is totally amazing. I just finished an intense 10 day long rush job working 14 hr days with EdrawMax to put the company in a new, fast growth direction. Almost everything was sublimely superb with the app. It is deceptively powerful. In fact, it's easy to under estimate!! It does not look like a cross between a Hummer and a Lamborghini, but it is a workhorse and an artist's treasure. I got stuff done so fast it shocked me. With no training and little prior experience with this app, I was able to do almost everything I needed."
FAQs about our online Visio® alternative.
What browsers are compatible with Visio® for the web?

Visio® for the web is compatible with Chrome, Microsoft Edge compatible, Firefox and Safari.

Which Visio file extensions are supported by EdrawMax?

EdrawMax support Visio® files in VSDX and VSD format. You can edit Visio® files in EdrawMax using its robust features.

Is it free to view and edit Visio® files online?

EdrawMax allows you to view and edit Visio® files online for free. The free version enables you to import up to 5 Visio files and edit the 3 most recent ones, while the paid version allows you to enjoy all editing capabilities with no limitations.