Free Editable Arrow Diagram Examples
There are various ways to grab the viewers' attention when using a visual representation of their content. On PowerPoint slides, arrow shapes are common additions. There are various shapes of arrows, and their usage of arrows in content is also gaining popularity. There are various sorts of arrow diagram templates that a content creator or slide presenter may use to make their work attractive and functional at the same time.
1. What is An Arrow Diagram
To make a PowerPoint presentation attractive, many people use the most common shape called the arrow. These arrows can be of different sizes or shapes, like circular arrows, straight arrows, and more. The users can use arrows of different types and shapes to make their content catchy and easy to understand. Though these arrows mostly occupy PowerPoint slides, many content creators use these arrow diagrams as individual templates. With the following arrow diagram examples, you may understand and create arrow diagram easier.
2. The Arrow Diagram Examples
There are different types of arrow diagrams that content creators can use for eye-catching work. They can check out the available arrows templates for ideas before working on their content.
Example 1: Digital Marketing Campaign
The standard and attractive shapes of arrows grab the consumers' attention, and their visual representation is also eye-catching. Thus, many digital marketing companies use arrow charts in their slides or as individual templates. The arrow charts show the classification and their details. For example, in the given arrows template, the chart shows multiple popular social media companies. The campaigners working on a new campaign can check out the famous digital marketing campaigns to have an idea about arrow diagrams.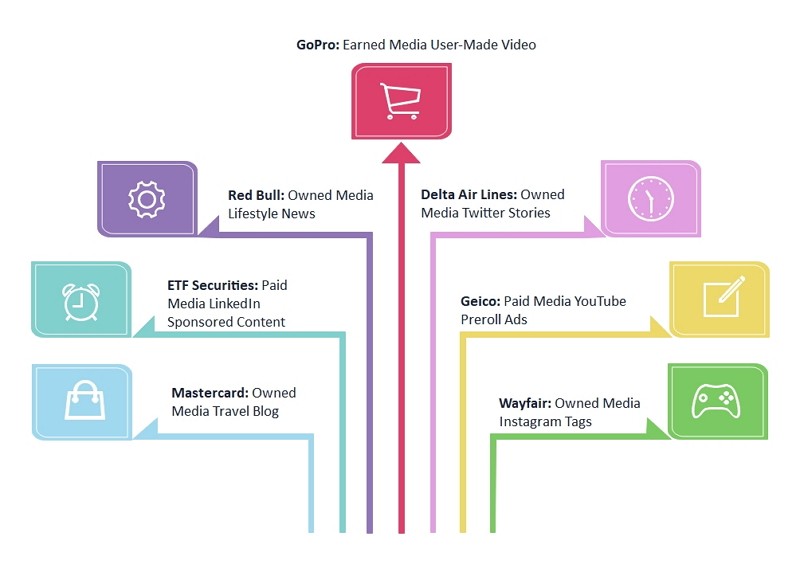 Source:EdrawMax Online
Example 2: How to Create Marketing Strategy
The representations of arrow templates are prevalent, and hence multiple companies incorporate these arrow diagrams in their work. The given example of arrows template shows the digital marketing strategies. The arrows mark out the specific aims and projects the company needs to fulfill. The specific goals include the selection of the media. A user who is looking for an arrows template can use it and modify one of their own.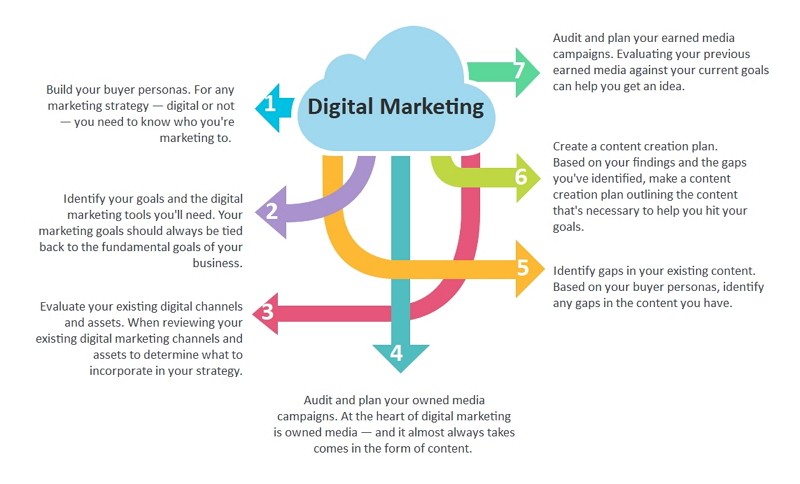 Source:EdrawMax Online
Example 3: Facebook Live Event Ideas
Arrow diagrams are helpful to identify the text part of any presentation. In the example given here, the arrow chart shows different Facebook Live Event Ideas. The arrows indicate those ideas, and the campaigner has created short texts discussing the concept in brief. This post is easy to understand, and at the same time, it captures the whole idea in a small space. If a user is willing to create this sort of diagram, they can check out the arrows template example.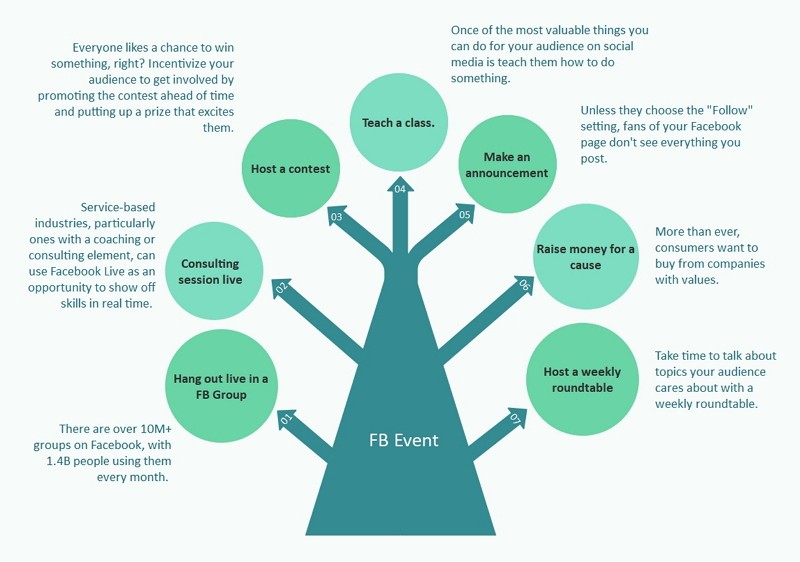 Source:EdrawMax Online
Example 4: Health Care Tips
The example here is a classic representation of an arrow diagram. The users can quickly point to the remarks and mark them out in sequence. In the example mentioned above, there are a total of eight health care tips written. The recommendations are expressed within a small space while the arrows indicate their sequence. When the user wants to use this sort of arrow diagram with numbering, they can use this template.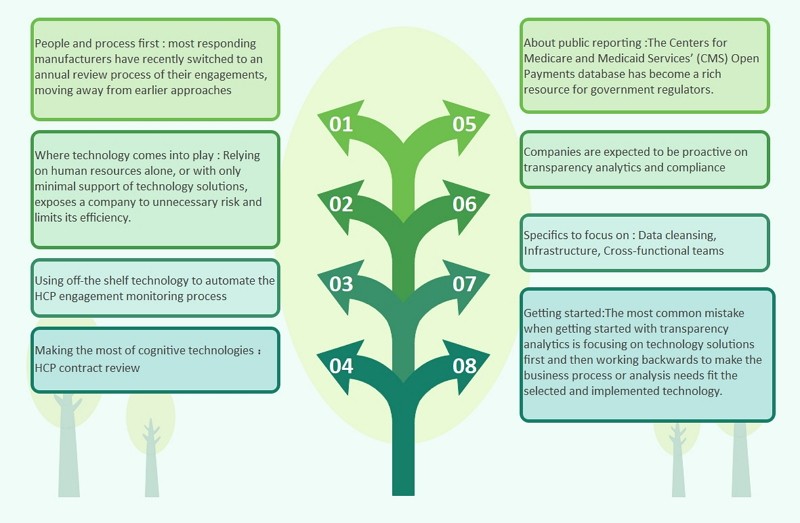 Source:EdrawMax Online
Example 5: How to Schedule Post on Facebook
The arrow templates are trendy for social media posts. When a marketer or influencer tries to grab the users' attention, they can choose to help these arrow templates. The templates arrange the post's content in orders of arrows, which makes it easier to grasp. Here is an example of arrow diagrams that shows the steps of a scheduled post on Facebook. The contrasting arrows have the steps written on them.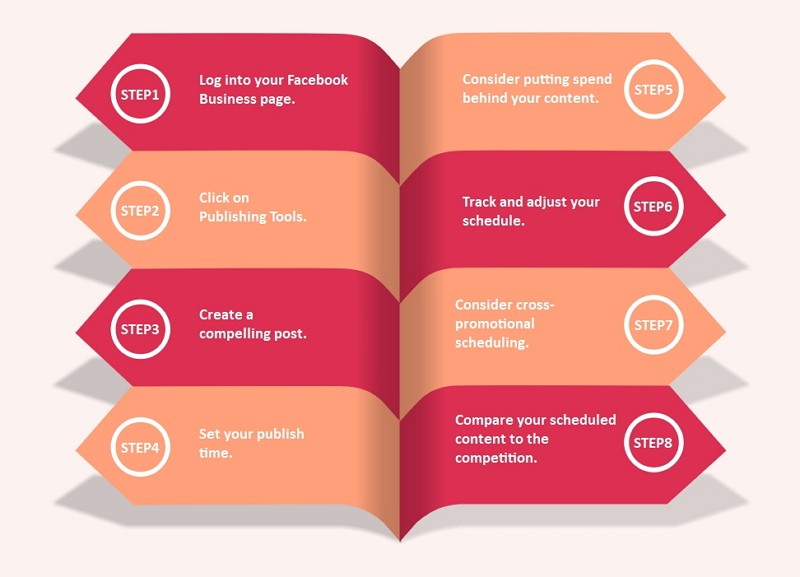 Source:EdrawMax Online
Example 6: How to Write A Press Release
When a content creator or marketer needs to specify subsequent steps, they can use the arrow diagrams. The arrow diagrams can be catchy and more fruitful as a communication tool. In the example, the arrows template discusses various stages of writing a press release. The content creators who need to specify some content steps can use these arrow templates for their work.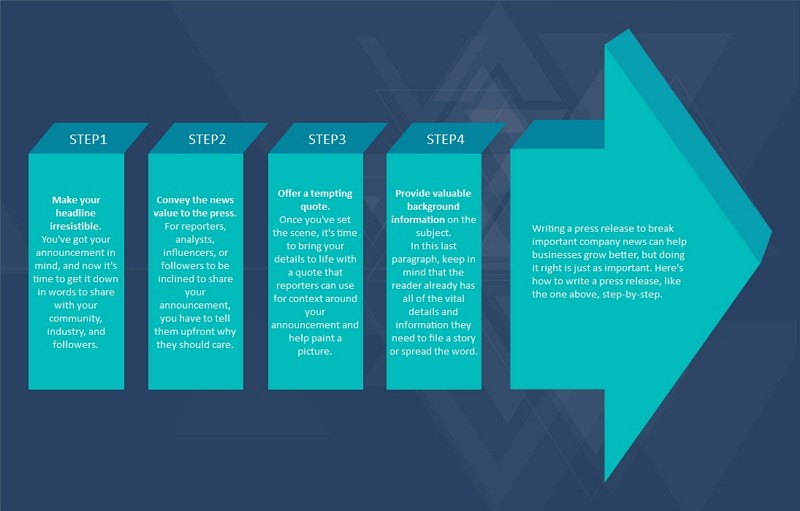 Source:EdrawMax Online
Example 7: How to Choose Keywords
A user can use arrow templates to specify contents like the main functions or main focus points. They can work on the template and add proper texts depicting the reasons they are calling it essential. For example, the arrows template mentioned above shows the main factors that work behind a keyword. The arrow diagram also explains the reason. The user can check out the model arrow diagram and modify one as per their requirements.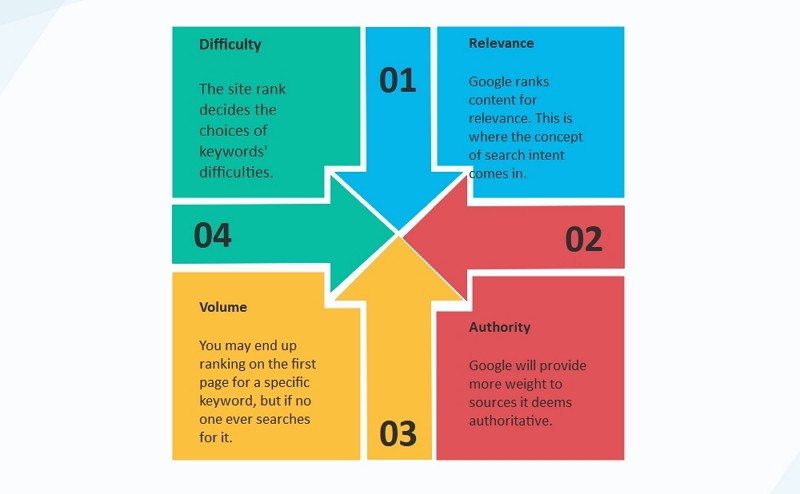 Source:EdrawMax Online
Example 8: Manufacture Management Guide
The arrows template can also use specific figures in it and the texts, making them more attractive. A social media template or content is functional when it gives essential information and is well-represented. The example here shows how a user can represent the manufacturing management guide through various steps explained in an arrow diagram that uses some figures and images. The user can take this as a model for their work.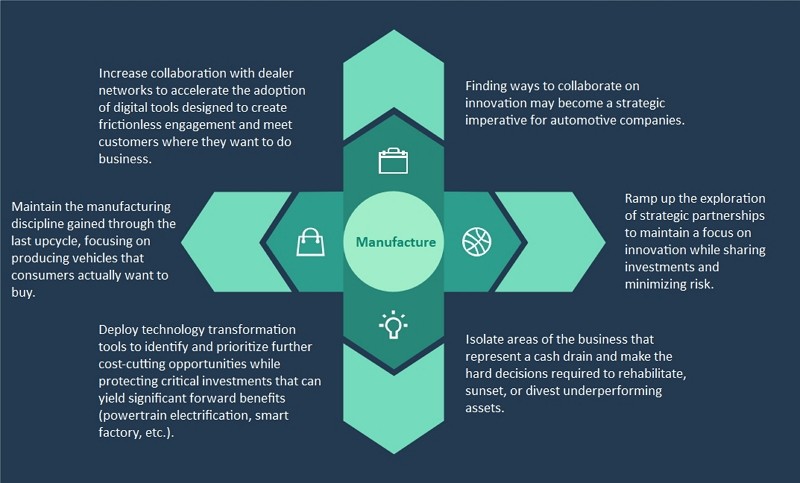 Source:EdrawMax Online
Example 9: The Importance of CMS
When a user is creating an arrow diagram, they must remember that it is not compulsory to put the arrow facing the text. They can bring in some change by adding some lines on the arrow to point at the texts explaining the content. For example, the given arrow diagram shows the steps of an SEO keyword guide. The content creator has illustrated the point in only a few words. When a marketer is looking for an arrow template on which they need to put a limited number of words signifying the content, they can use this arrow diagram.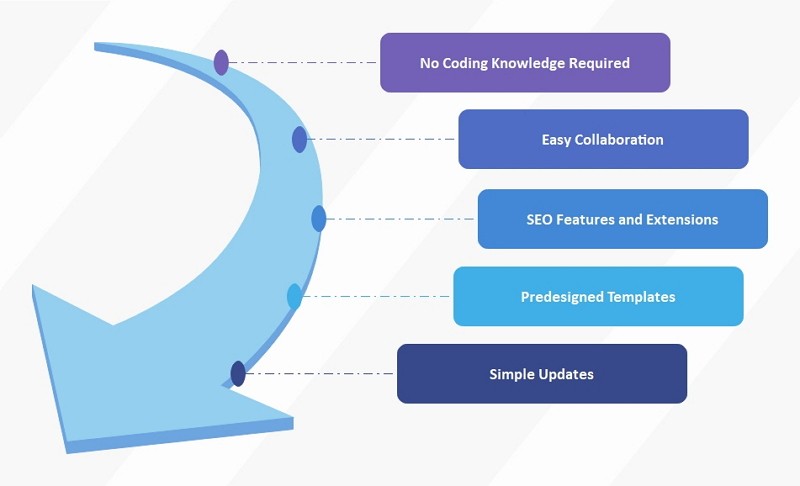 Source:EdrawMax Online
3. Online Arrow Diagram Maker
The content creator may think that preparing an attractive arrows template is complicated, but it depends on its creativity and perspective. Several online tools can help them to work on their arrow diagram. For example, they can use EdrawMax Online, which is an easy to use tool that comes with multiple templates. The user can reach out to their resource center if they have any problem while using the tool.
EdrawMax Online not just an online arrow diagram maker. Use EdrawMax online to create your Venn diagrams without efforts, just grab a template or choose one arrow diagram template from EdrawMax Template Gallery and keep customization as your preference.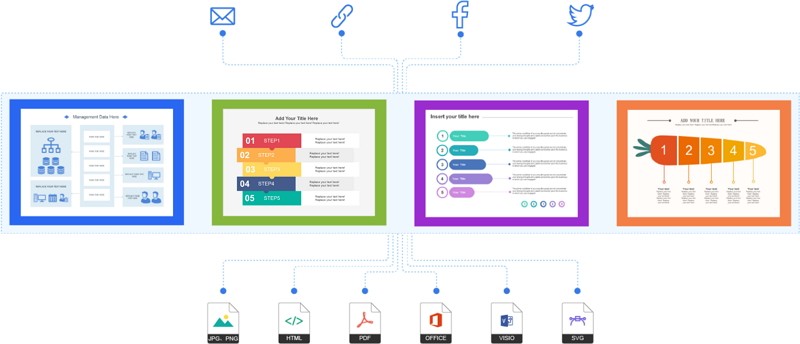 Why Choose EdrawMax Online
Create over 280 diagram types
Supports team collaboration
Personal cloud & data protection
Print, share and download
Powerful template community
4. Key Takeaways
A user can take the help of arrows while creating their content. These arrows make the representation of data more attractive and easy to analyze. An inexperienced user can also create an arrow diagram with online tools. For best results, they can use online tools like EdrawMax Online. The content creators can use their arrows templates for easy work.
In conclusion, EdrawMax Online is a quick-start diagramming tool, which is easier to make arrow diagrams and any other visuals. Also, it contains substantial built-in templates that you can use for free, or share your arrow diagrams with others in our Template Community.