How to Create A Matrix in Excel
Matrix charts are the significant parts of management as they allow a company to set coordinate among the different parts of the system. The user may want to use Excel to create a matrix chart, but the process may not lead to a satisfactory result. To avoid the hassle of working on Excel, the user must switch to EdrawMax online tool.
1. How to Make A Matrix in Excel
Many people may want to create a matrix on excel, but the process is complicated and may not generate a good result. The user needs to know how to create a matrix chart in excel for creating a professional level matrix chart. To create a matrix chart excel, the users need to follow these steps:
Step 1: Open excel and arrange the Data
While creating the matrix, the user needs to arrange all the required data before starting the work. Then they need to arrange the data inside the excel sheet in an appropriate way.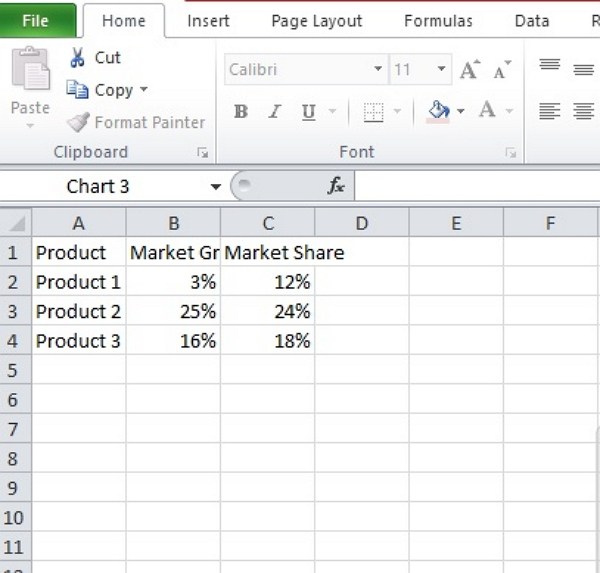 Step 2: Select Bubble Chart
The user should select the text in this next step and then go to Insert and click on Other Charts. From Other Charts, they should go to Bubble Chart to create the matrix chart in excel.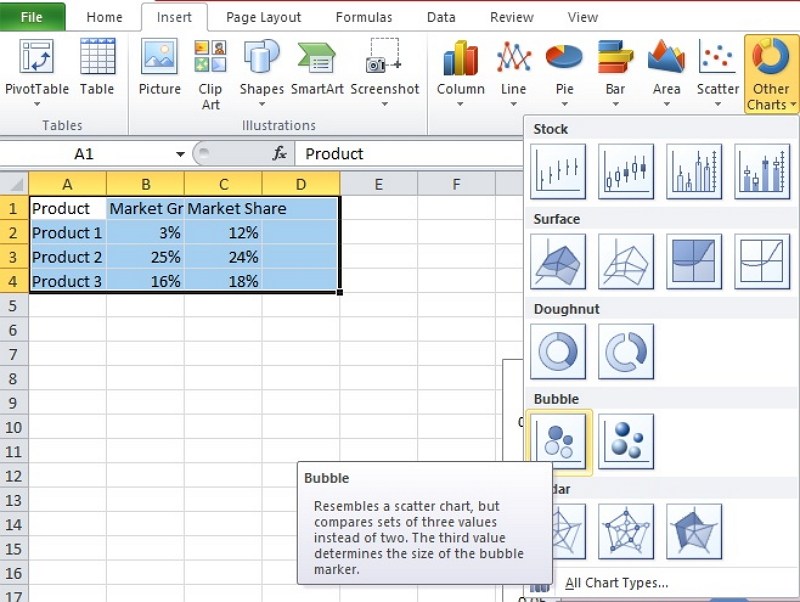 Step 3: Stylize the Matrix
They can click on the Design tab and select the desired design for their Bubble Chart matrix to make it look attractive. From the Design tab, the users can go to the Format tab to give background color to the Bubble Chart matrix or provide a shadow effect. The users can also provide a 3D effect to the chart by stylizing the shapes. Thus, making it attractive than ever.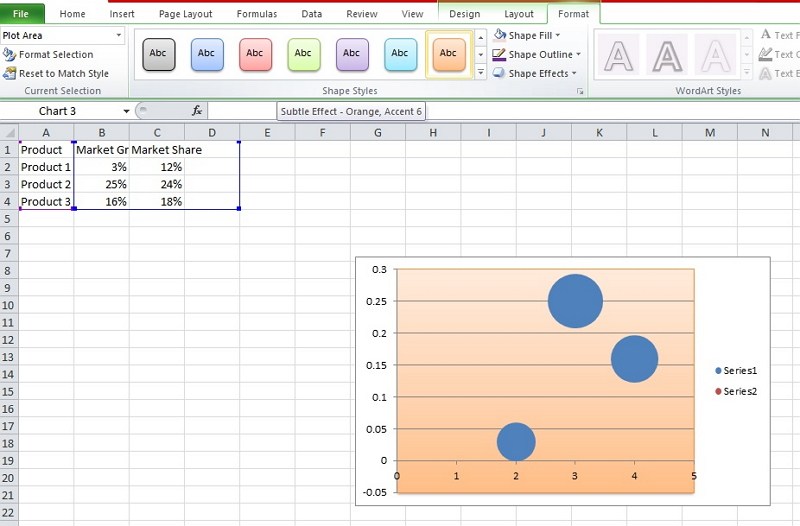 Step 4: Save the Matrix
The users can add new values to change the height and width of the size group's fields and finally save the worksheet for future use and sharing.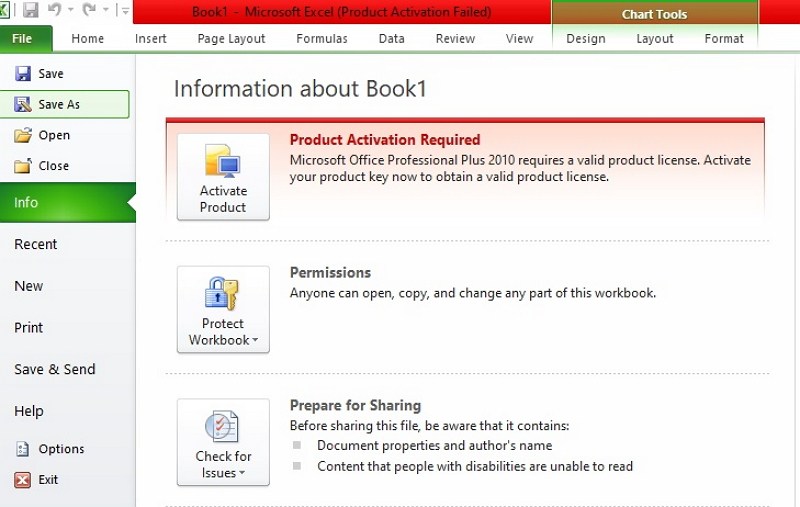 2. How to Make A Matrix Easier
A user may consider using excel to create their Matrix chart but creating a matrix chart in excel is complex and time-consuming. It also requires knowledge about the functionalities of excel if the user wishes to create a high-quality matrix chart excel. The users must use EdrawMax Online tool, which makes it easier for them to create a professional level matrix chart. Here are a few simple steps which a user can follow to create their Matrix chart:
Step 1: Select Matrix Template
The user needs to find the [Marketing] option in the EdrawMax online application, then select [Matrix Diagrams] under this classification, as image shows.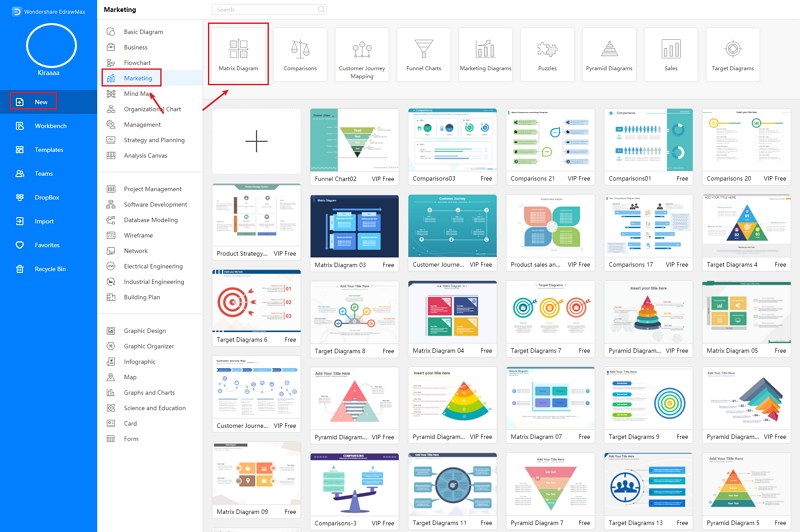 Source:EdrawMax Online
Step 2: Customize Your Matrix
A page opens with a Plus sign to start with a fresh template. The user can choose the editable templates as per their requirements. They must consider the purpose of their matrix while selecting the template. They can modify the template and add details to create their matrix. If the user does not want to use the editable templates to create a matrix, they can work manually.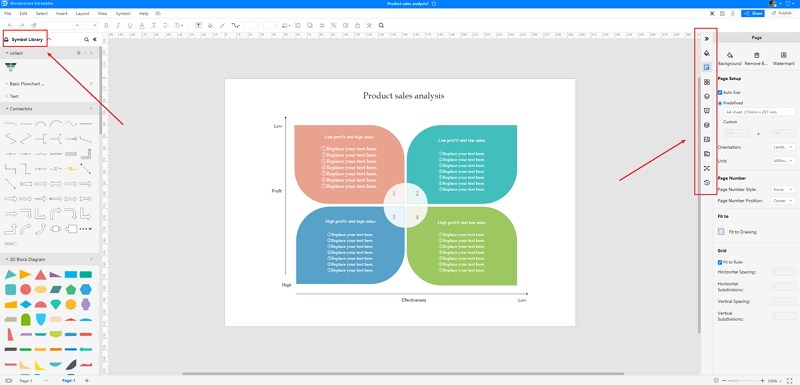 Source:EdrawMax Online
Step 3: Save and Share
Once the user completes their templates, they can save the file in multiple formats as per their choice. Finally, the user can insert to Word to complete their matrix.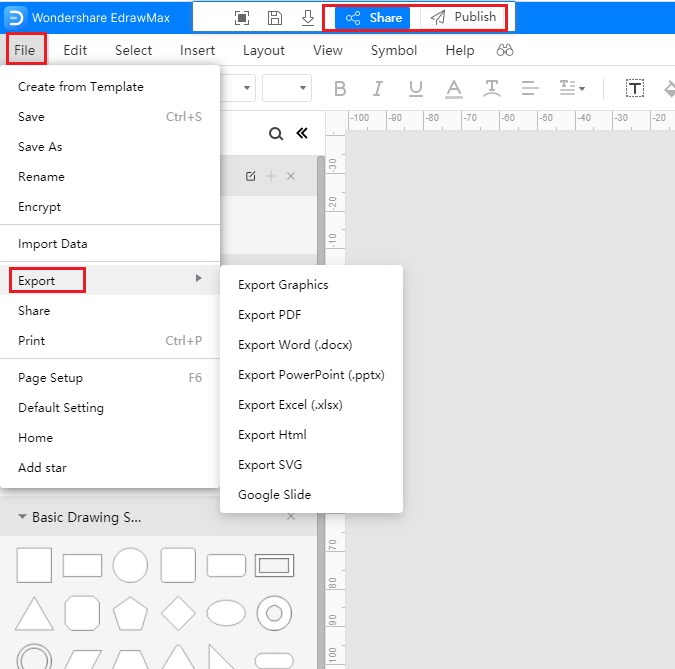 Source:EdrawMax Online
3. Matrix Excel Templates
Sometimes, it is really hard to follow the steps on how to make a matrix in Excel or on EdrawMax Online and create the perfect diagram. At this time, there are matrix examples from EdrawMax Template Gallery you can edit immediately, or for more references. The matrix exampels not only help people to understand a matrix and its classification deeper, but also assist to draw matrixs without efforts.
Excel Matrix Template
A character of a person consists of all the qualities they have that make them distinct. A person with good character thinks, feels, and acts in a way that matches some commonly accepted traits. There are several traits of a character like grit, curiosity, self-control, social intelligence, zest, optimism, and gratitude.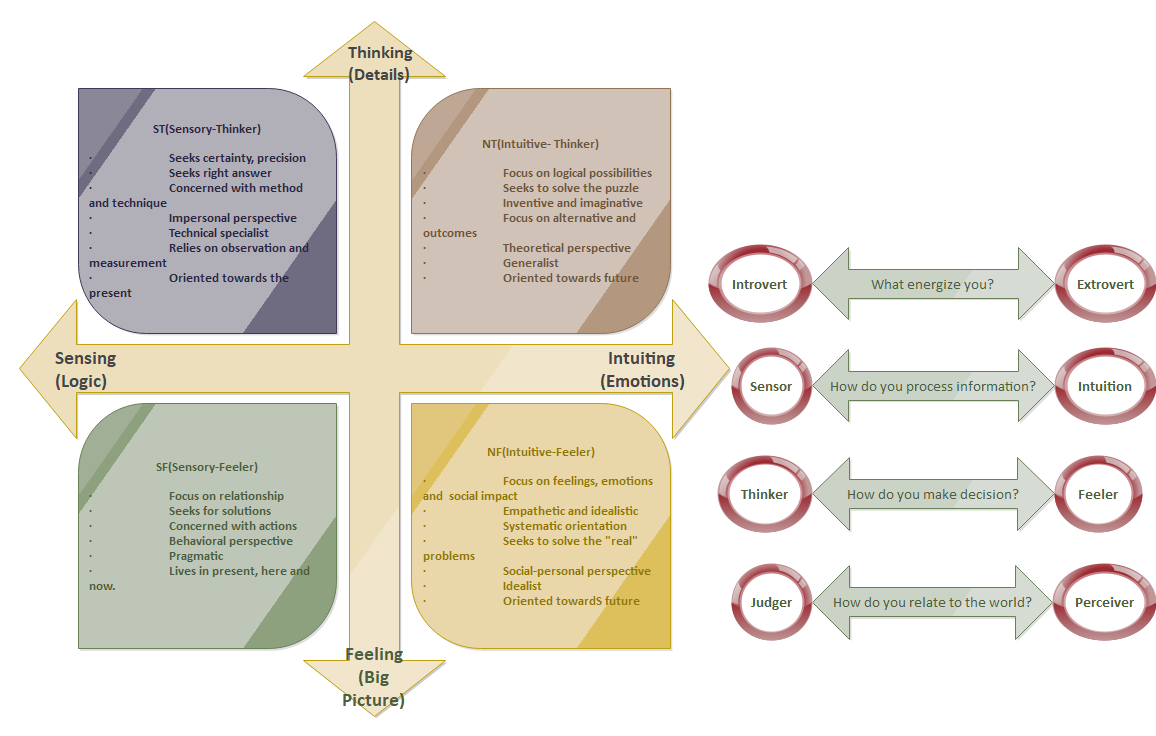 Source:EdrawMax Online
Online Matrix Template
This is the basic model of Ansoff matrix with friends in the community! The purpose of this Ansoff matrix is to help companies plan and choose their products and market growth strategies.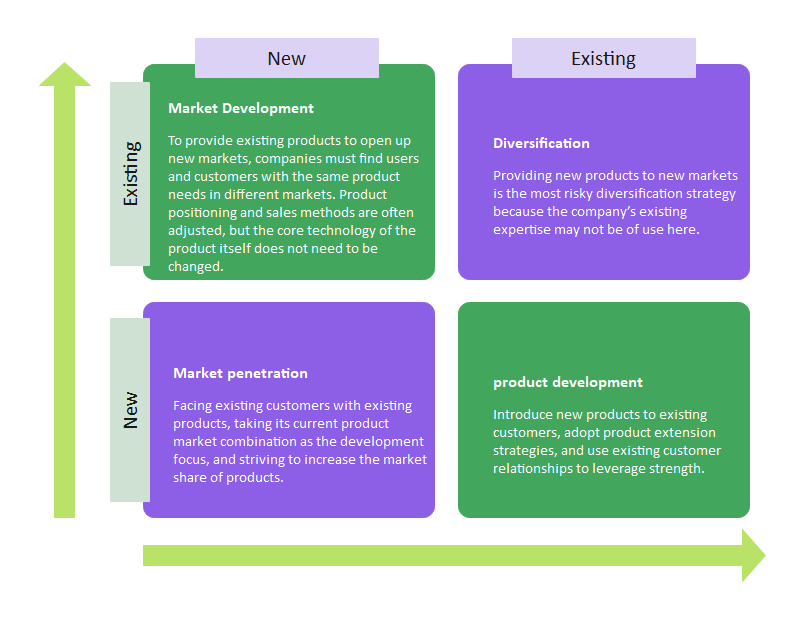 Source:EdrawMax Online
Matrix Template
A matrix diagram is a project management tool that can compare and identify relationships between various sets of data. They are pictorial data sets that simplify complex relationships between programs and functions.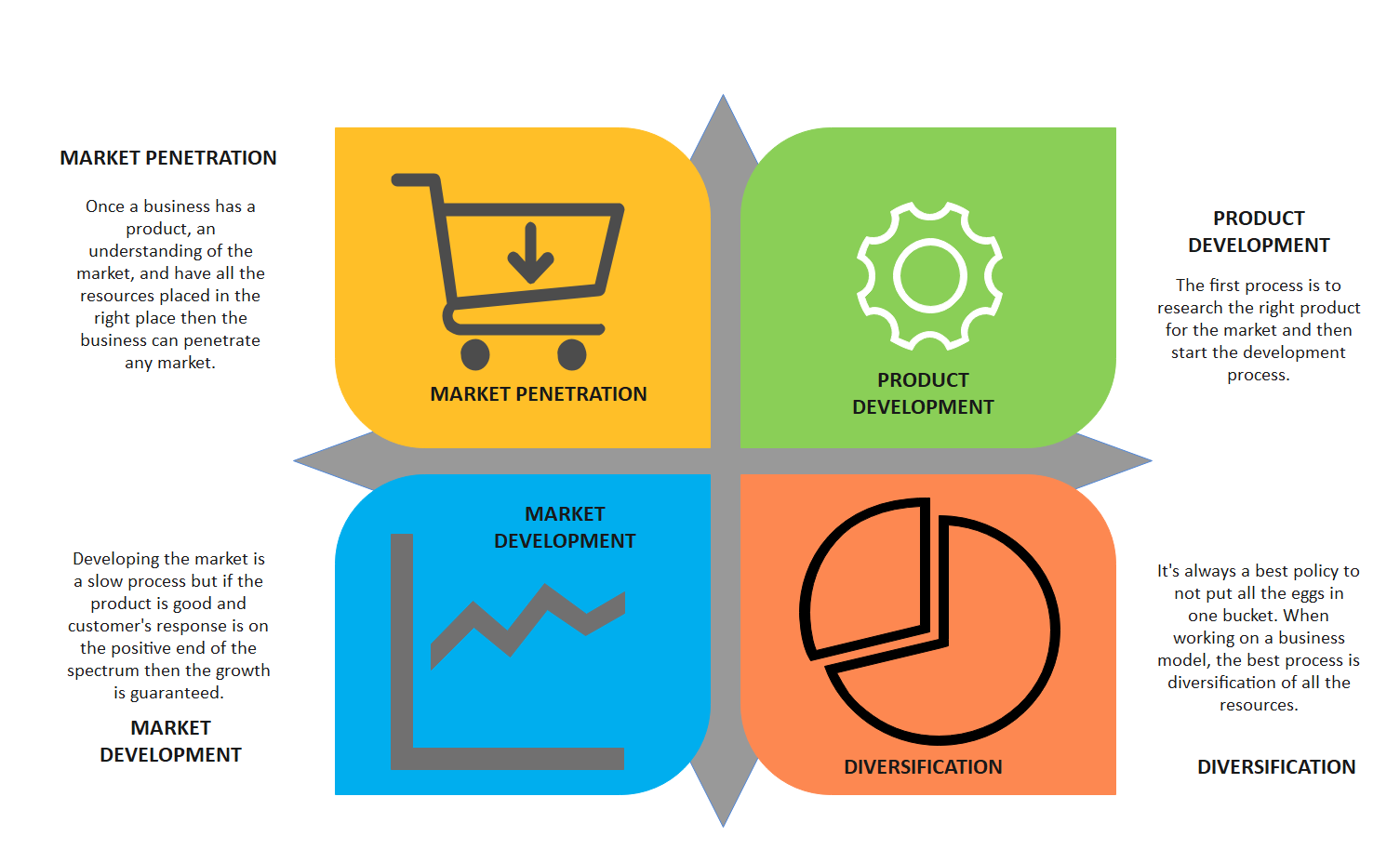 Source:EdrawMax Online
4. Online Matrix Maker
To create a Matrix without any issue, a user must take the help of the EdrawMax Online tool. The tool is easy to use, which has made it a favorite of many users. Here are some of its unique features, which have made it a trusted diagramming companion of many people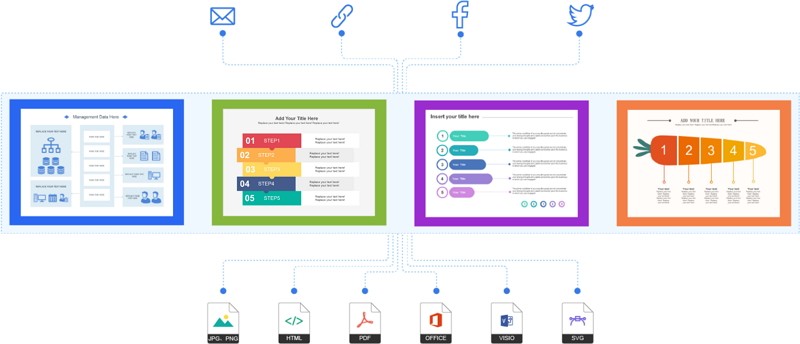 Why Choose EdrawMax Online
Create over 280 diagram types
Supports team collaboration
Personal cloud & data protection
Print, share and download
Powerful template community
5. Key Takeaways
A matrix is a necessary tool for businesses as it helps to visualize the relationship between the process, events, and programs. An individual may choose to use Excel to create a matrix, but creating a matrix chart in excel is difficult. The user may fail to generate a satisfactory result even after spending a significant time on it. They must use EdrawMax Online tool to create a professional level Matrix chart.