How to Make A Calendar in Excel
Calendars are beneficial tools to plan events and create personalized calendars. Many individuals use Excel. But to get a satisfactory result, they must have an appropriate idea about how to make a calendar in Excel. The user must use EdrawMax online tool if they want to avoid this hassle.
1. How to Make A Calendar in Excel
Many individuals prefer to plan with the help of calendars. It can reduce their work pressure, and they can also get a view of their upcoming events. The users may choose to work on online tools like Excel, but the process is complex and lengthy. It may be time-consuming. To empower your team or work schedule, the user must know how to make a calendar in Excel. Therefore for inexperienced users, it may be troublesome. They may not get a satisfactory result. Here are the steps that a user needs to follow to make their calendar in Excel:
Step 1: Open Excel and Add the Days
To create a calendar in Excel, the user must plan their calendar before starting their work. Once their plan is ready, they need to open Excel and get a new spreadsheet. On that, they need to add the names of the days on the second row.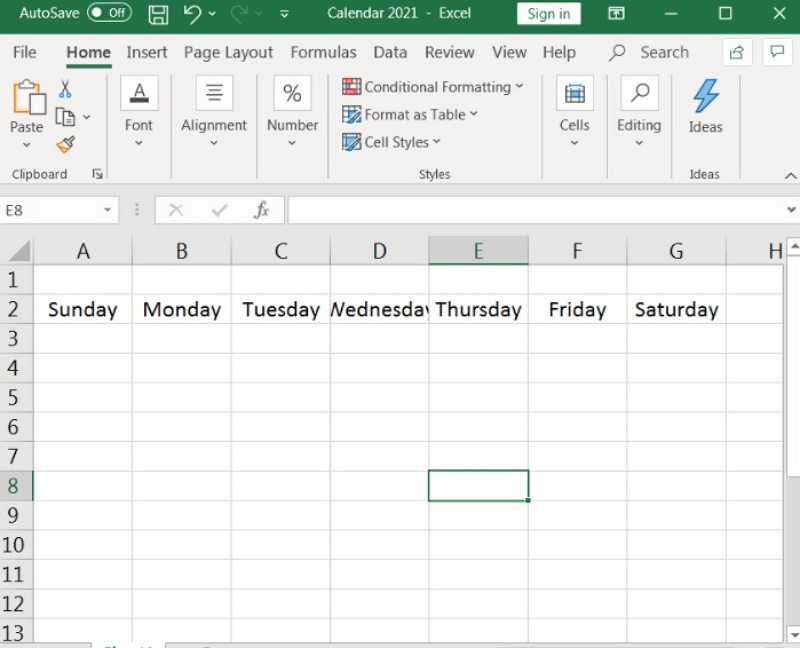 Step 2: Aligning the Dates
The calendar must have seven columns and six rows so that the user can put all the dates in their calendar. Next, the user needs to add the digit of the day and then align them. The user needs to highlight the grid for that and then go to the Format Cells option. Here they can find Alignment. They can set horizontal text alignment to the right and vertical text alignment to the right. When it completes, they need to click on OK.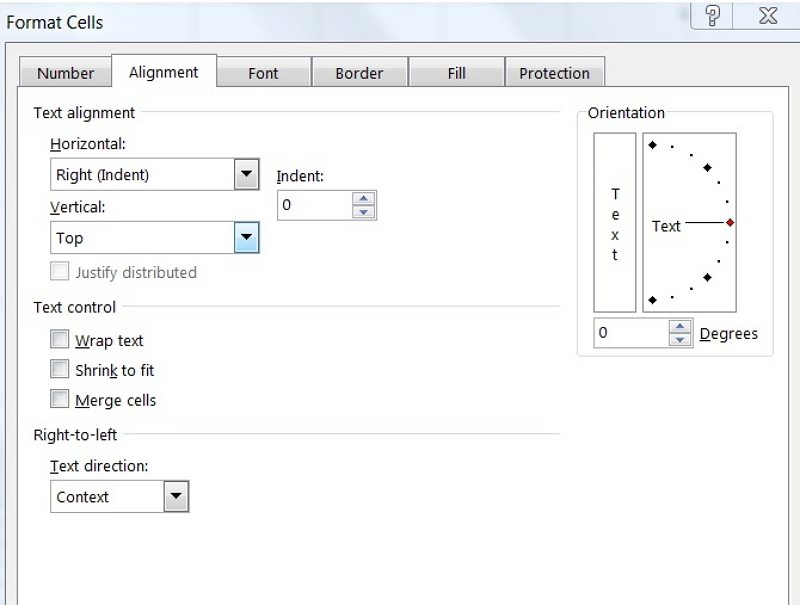 Step 3: Adding the Dates in the Calendar
The user can refer to their laptop calendar or Google Calendar while putting dates in the columns and rows. The user needs to highlight the first row A1 to G1 and then merge cells. They can choose font size and color as per their choice. They can also add events to personalize the calendars.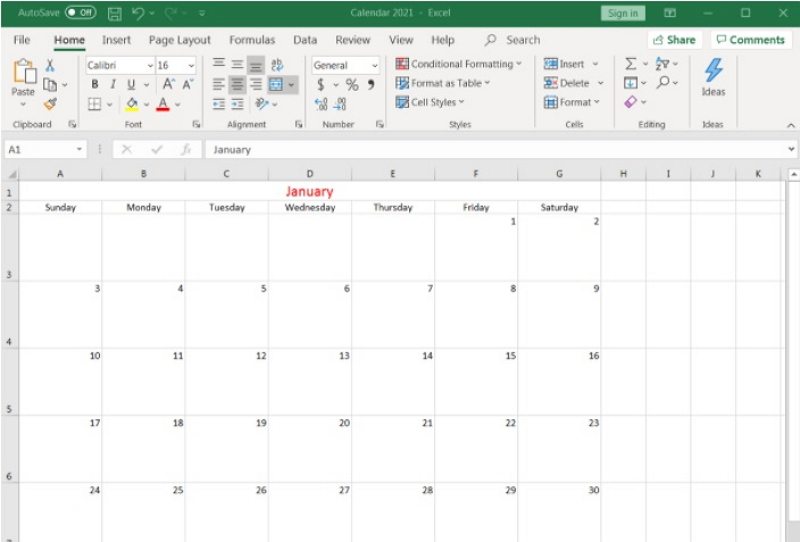 Step 4: Naming
The user can name the spreadsheet as per the month of the calendar. They can add more sheets and create a calendar of other months following the same process.
2. How to Make A Calendar Easier
The process of creating a calendar in Excel is challenging and can take a long time. For inexperienced users, the result may not be satisfactory. The user should know how to make a calendar in Excel. Therefore, to avoid any hassles, they can switch to EdrawMax online tool. The tool offers some high-quality templates which an individual can use to create a good calendar. For making a calendar on EdrawMax online, the users need to follow a few simple steps:
Step 1: Select Calendar Template
The user needs to find the [Project Management] option in the EdrawMax online application, then select [ Project Calendar] under this classification, as image shows.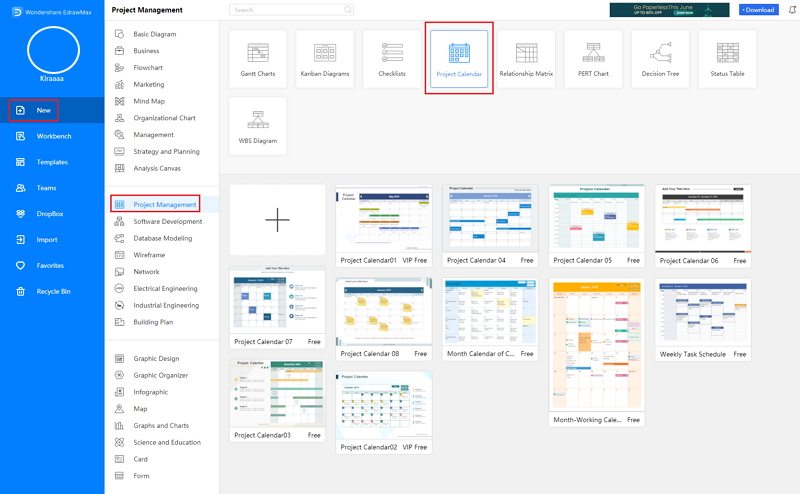 Source:EdrawMax Online
Step 2: Customize Your Calendar
A page opens with a Plus sign to start with a fresh template. The user can modify them and add their details to create their calendar. It can allow them to get a professional result without spending much time on it.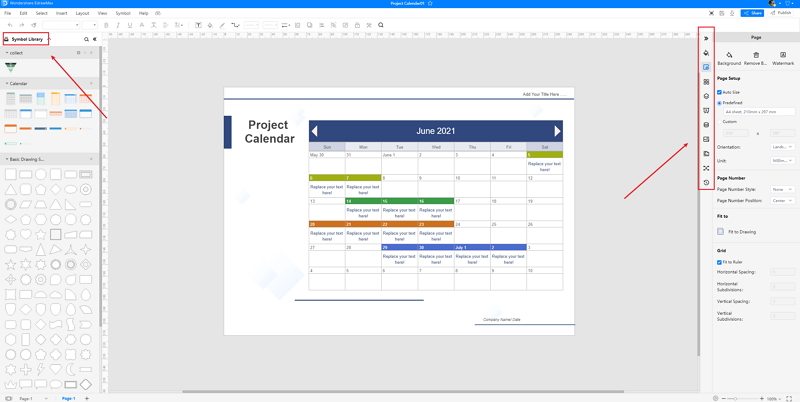 Source:EdrawMax Online
Step 3: Save and Share
Once the user completes it with their calendar, they can save it in multiple formats. They can also print out their calendar for future use.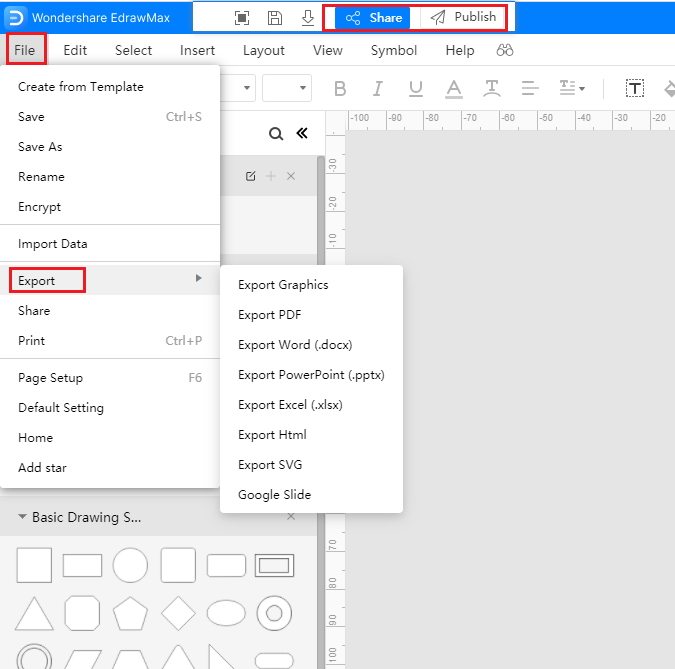 Source:EdrawMax Online
3. Calendar Excel Templates
Sometimes, it is really hard to follow the steps on how to make a calendar in Excel or on EdrawMax Online and create the perfect diagram. At this time, there are calendar examples from EdrawMax Template Gallery you can edit immediately, or for more references. The calendar exampels not only help people to understand a calendar and its classification deeper, but also assist to draw calendars without efforts.
Excel Calendar Template
Here is a monthly calendar for classes and time arrangements. In this calendar, I planned my whole month for study, rest, and refreshment. I can also print it out and stick it to my desk or wall for the reminder. Learn more details from this calendar, or try to make yours with ease!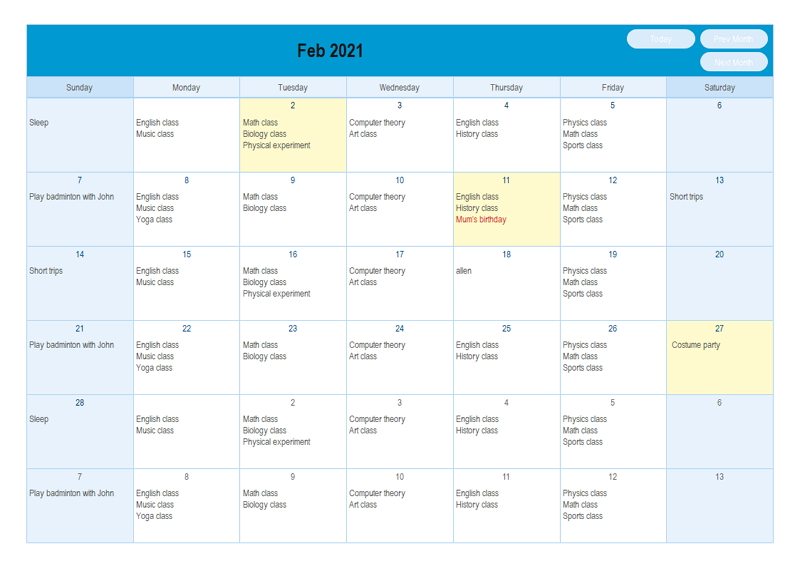 Source:EdrawMax Online
Online Calendar Template
View your class schedule. Your class schedule for the present week is always displayed. Use EdrawMax to make your class timetable, and arrange the tasks for students.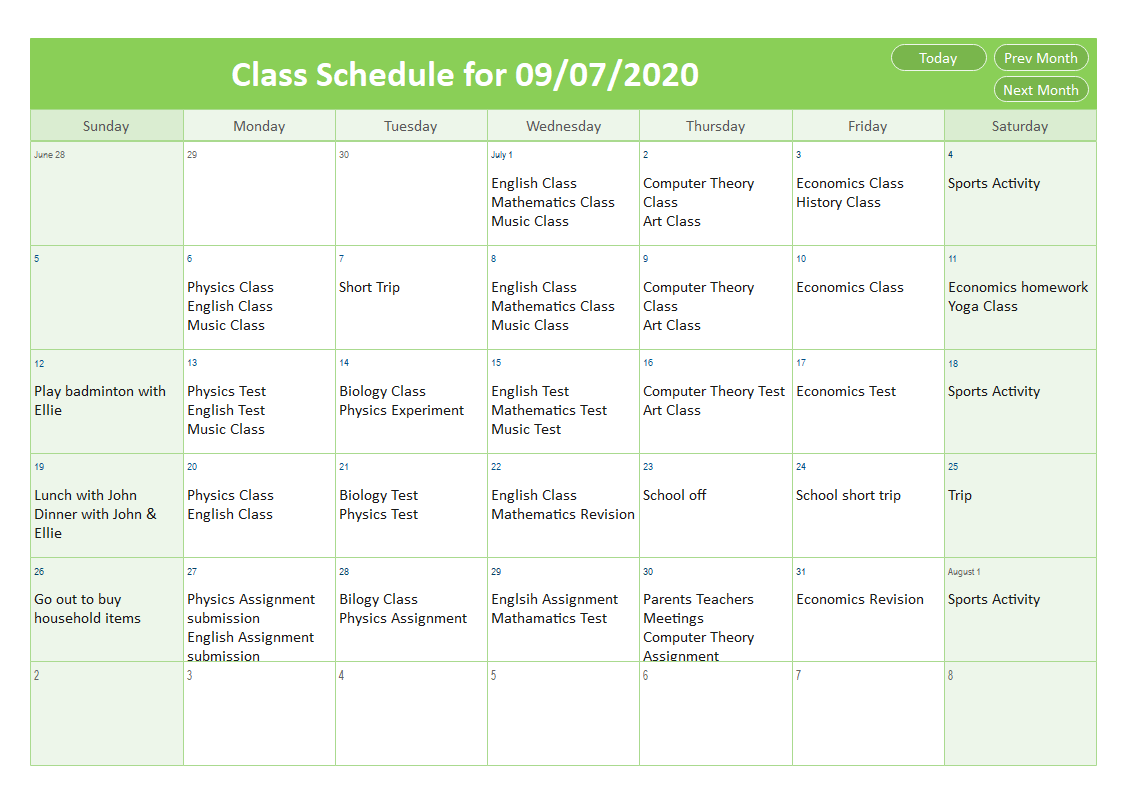 Source:EdrawMax Online
Printable Calendar Template
Here are three different ways to build a digital project manager calendar to support your project planning efforts. It's up to you to decide which one is right for your team.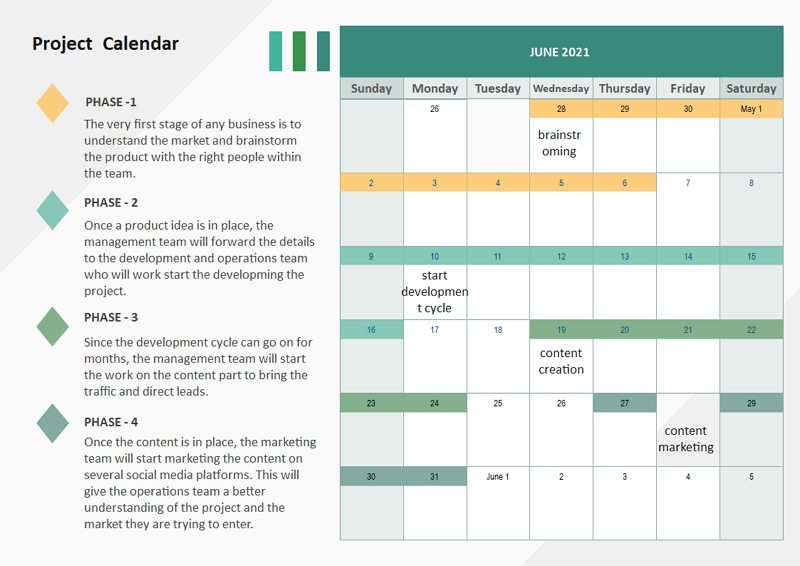 Source:EdrawMax Online
4. Online Calendar Maker
The users who want to avoid the trouble of manually creating a calendar must use EdrawMax online. The tool comes with some unique features which have made it an excellent tool. Many companies consider it a trusted diagramming tool, and many individuals also use it to have a good result. Its easy-to-use interface has made it a favorite of many people, and it already has a user base of more than 25 million people. Here are some features of the EdrawMax Online tool, which makes one of the best diagramming tools available in the market: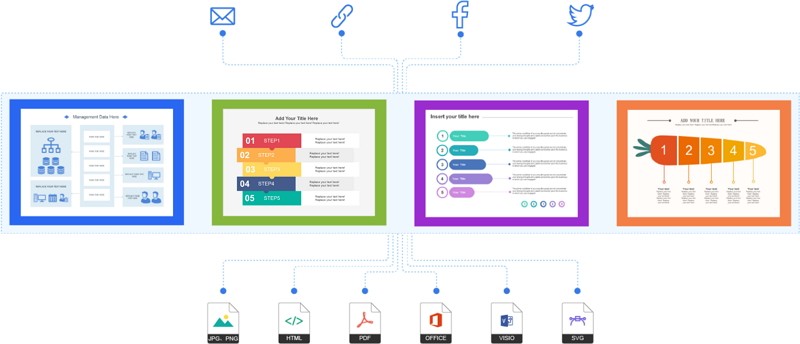 Why Choose EdrawMax Online
Create over 280 diagram types
Supports team collaboration
Personal cloud & data protection
Print, share and download
Powerful template community
5. Key Takeaways
Many individuals use personalized calendars to mark out the important dates of their life. It can plan their months much ahead to avoid getting stressed. They may use online tools like Excel to create their calendar. So it is necessary to know how to make a calendar in Excel. But for that, the user must know about the functionalities of Excel. The process is complicated and time-taking. To avoid such conditions, they must use the EdrawMax Online tool.