Can you carry out an event, or can a teacher teach her students without a seating plan?
The answer would be, "No." Because the incoming guests and students will become confused, they do not know where to sit or with whom to sit. To avoid a panicky situation, we need a seating plan.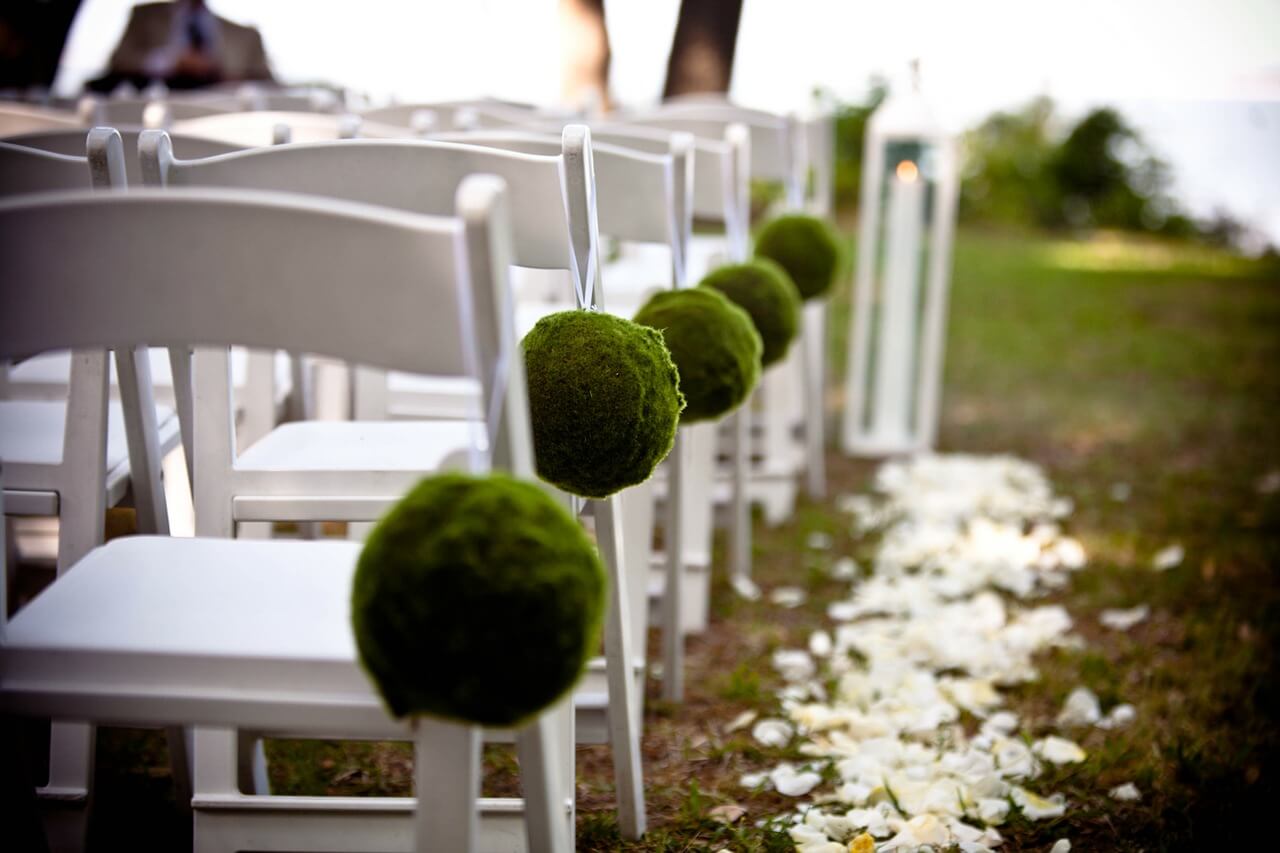 What is a Seating Plan?
A seating plan or a seating chart is a diagram that helps to visualize where people are going to sit during an event or in a given room. This plan is used for diverse occasions such as weddings, corporate parties, and events, and conferences.
Moreover, you can assign seats to individuals by using unique numbers or names. For example, in a concert hall, seats are organized and assigned according to sections, levels, and rows.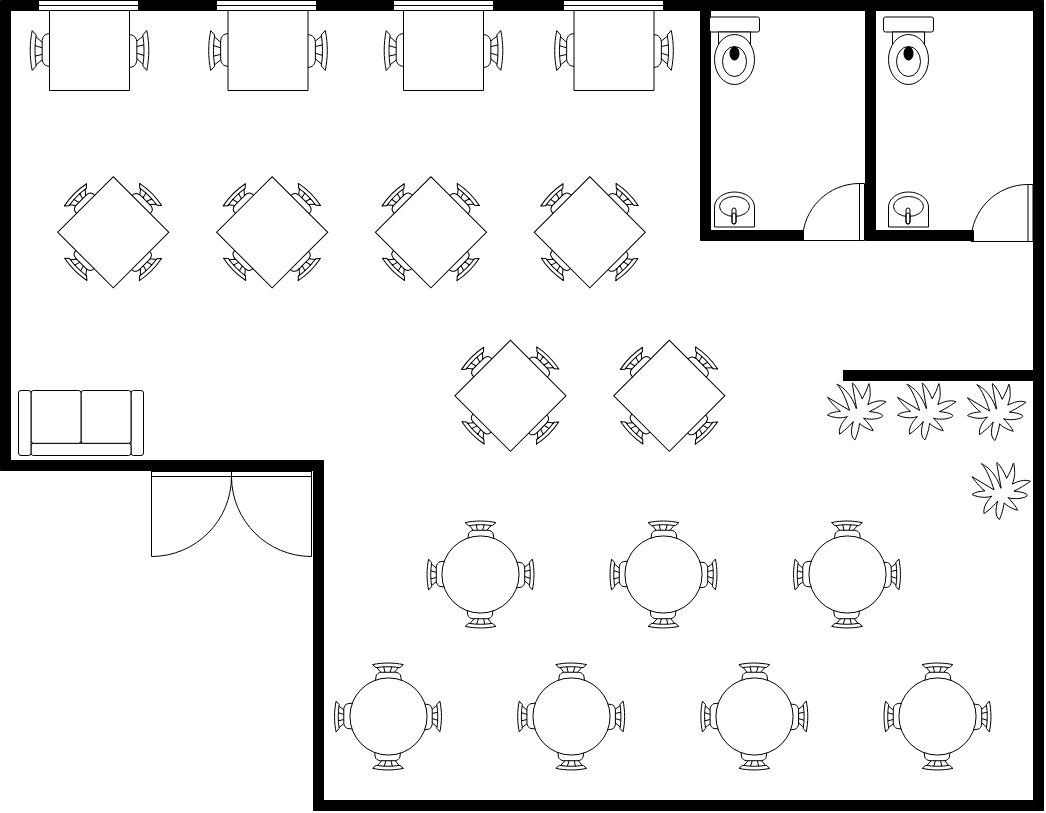 Image Source:
visual-paradigm.com
Why Use a Seating Plan?
Making a seating plan can be a giant puzzle. You have to fit every person in one big picture, whether it be a classroom, an event, or a given room. A few benefits listed below emphasizes the importance that you should take time and give everyone a seat.
Benefits of Seating Plan in an Event or Gathering
People don't wander around, and it speeds up the seating process.
You are in control who gets to sit with you.
A seating plan makes sure that everyone at the seating table shares the common interest.
It keeps the event peaceful and manages the drama.
Benefits of Seating Plan in a Classroom
Students behave well in class.
It improves classroom management.
Individual students' needs are catered.
Classroom environment becomes accessible and safe.
Benefits of Seating Plan in a Restaurant or other Institutions
Customers feel more comfortable.
It adds privacy to their dining experience.
A seating plan keeps the customers to the tables.
In trains and airplanes, it helps to maintain public order.
In theaters and cinema, it ensures that everyone can enjoy stellar performances
How to Design a Seating Plan for Different Events?
There is no right or wrong way to make a seating plan. Here are a few guidelines that you can follow to make your work easier.
Step 1: Begin with a Floor Plan
Make a floor plan according to the space you have. Then, determine how many tables you can fit into the given area. Your floor plan will vary according to the venues.
Step 2: Use a General Rule of Thumb for Setting the Table
If you are expecting 100 guests, use a 60-inch round table to accommodate ten guests comfortably. You can add or subtract 6-inches from your table's size according to the number of guests. For instance:
● For 4 to 5 guests use a 36-inch round table.
● For 5 to 7 guests use a 42-inch round table.
● For 7 to 9 guests, use a 48-inch round table and so on.
Step 3: Always Add a Few Extra Tables
When you are making a seating plan, and if 100 guests are coming over, you'll need 12 or 13 tables. It will provide your guests with some flexibility. If your group of eight cousins or nine work friends wants to sit together, extra tables will accommodate the remaining guests.
Step 4: Assigns Seats
Name each seat so you can arrange or make changes in the seating plan until you're comfortable.
Step 5: Keep Like-Minded People Together
It is better to group people who are familiar with each other, or their likes and dislikes matches. Guests mostly like to be near people they know. If there is an unfamiliar guest, include a natural conversation starter to prevent the awkwardness.
Create a Seating Plan by Using EdrawMax
● Open up EdrawMax Online(https://www.edrawmax.com/online/) on your computer and click Building Plan > Seating Plan to see seating plan templates.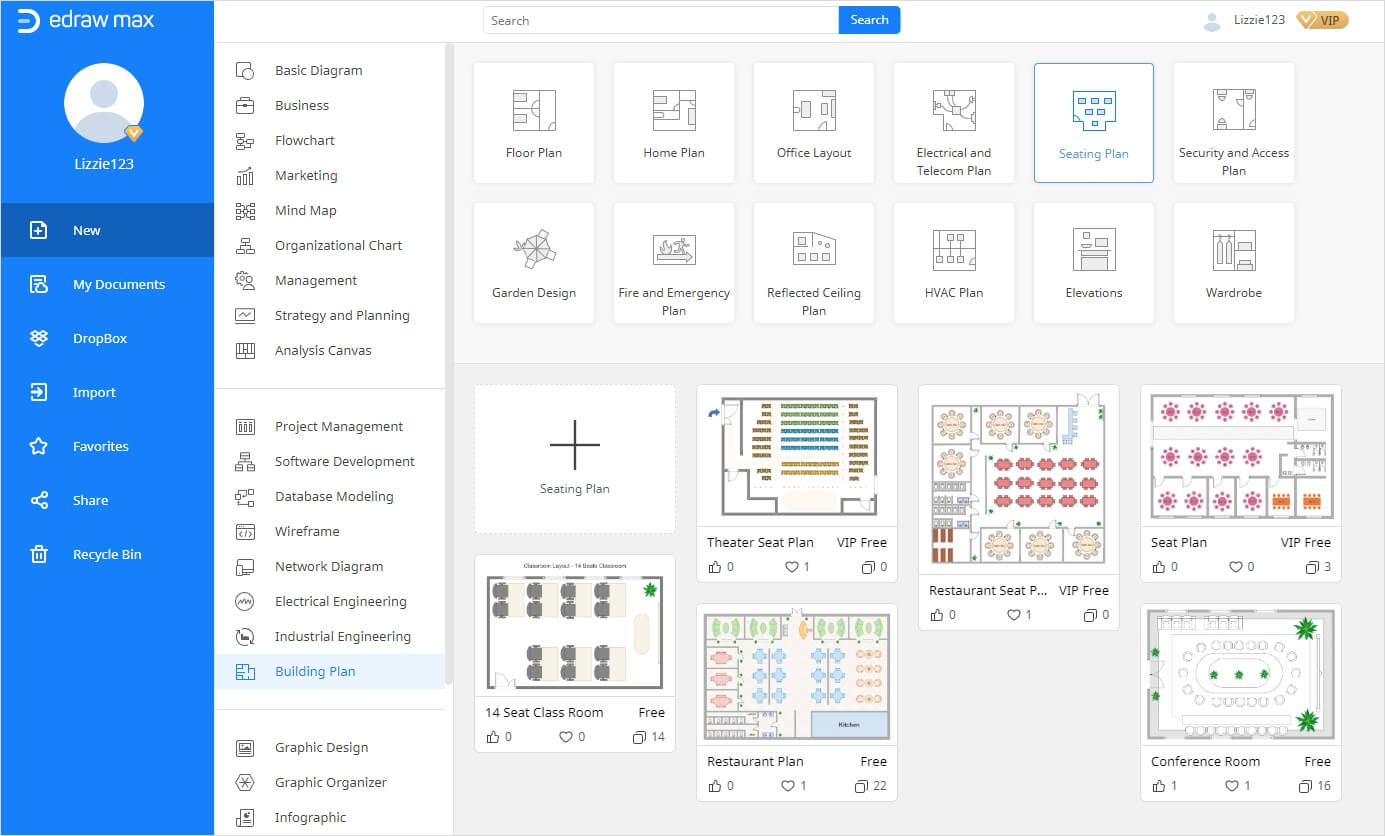 ● To start your plan from scratch, click + and a blank page will be open on a new tab; click one of the templates, and you can adjust and style it until you are satisfied.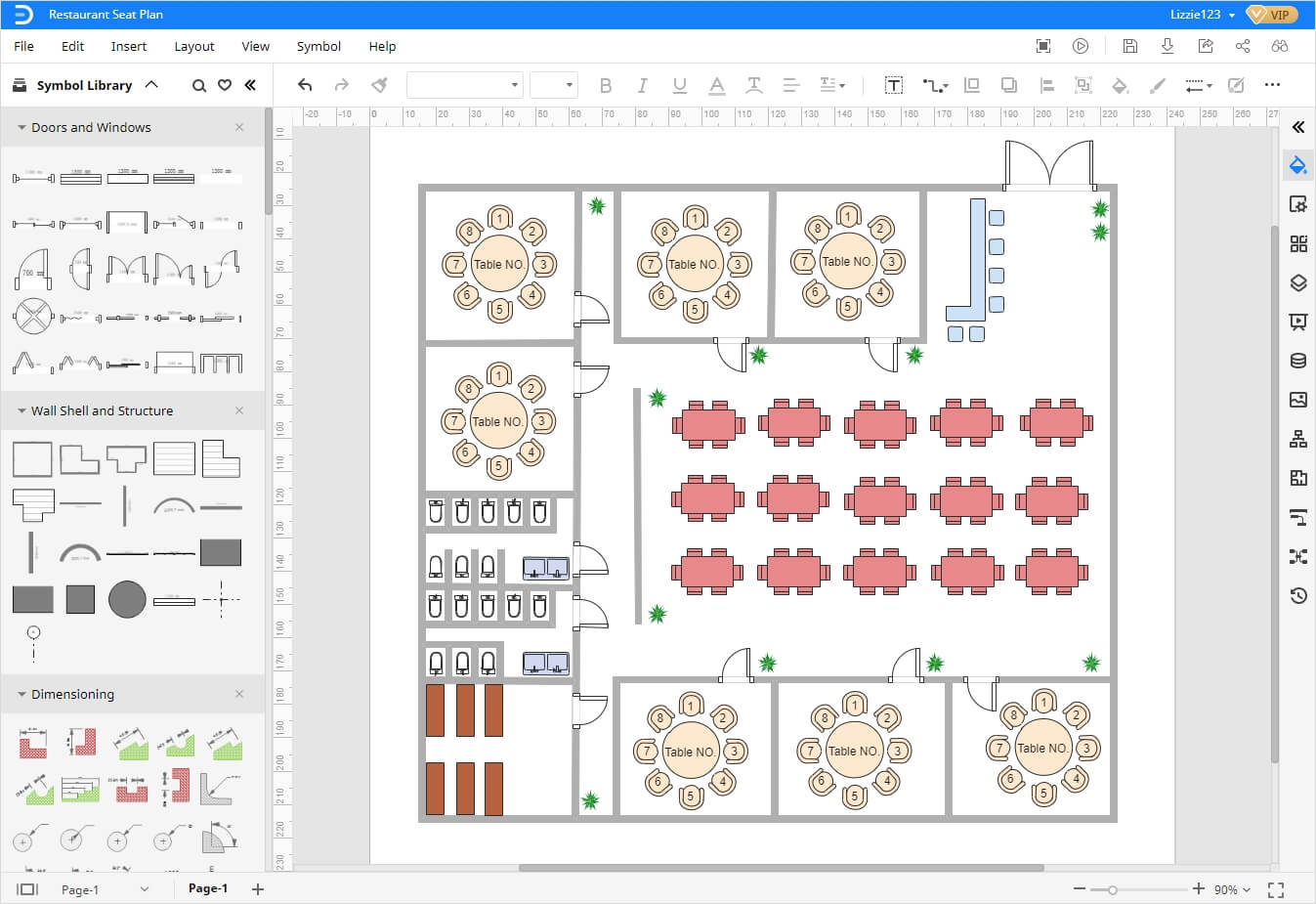 ● To make a seating plan, use the symbol library. You can drag and drop individual chairs or tables or use a conjoined table and chair. Add other details if necessary, like doors, windows, sofas, desk, etc.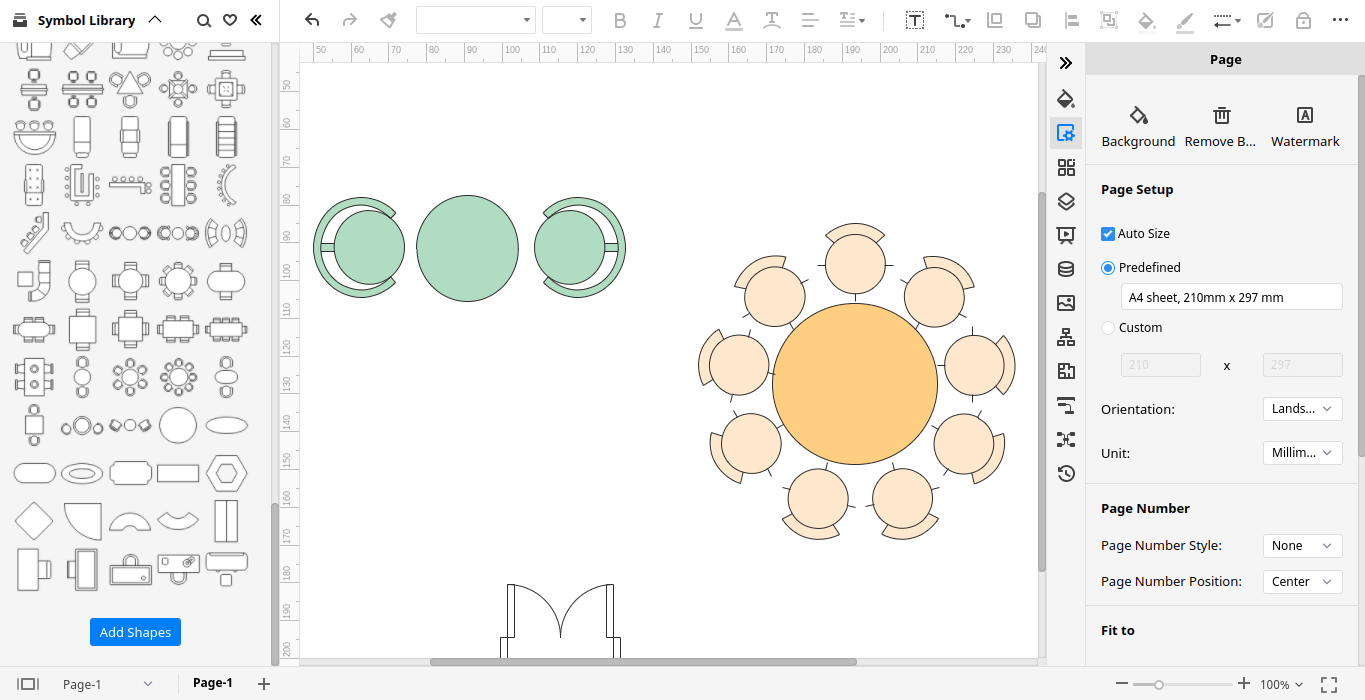 ● Save or export your work by transforming it into many different formats.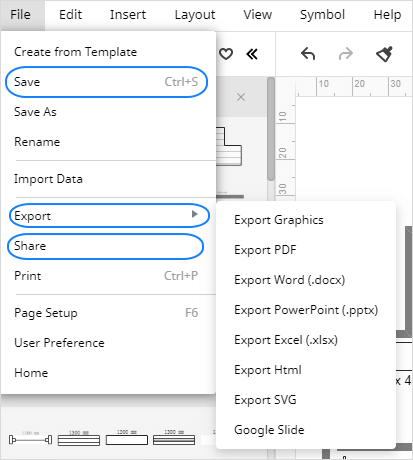 Free Seating Plan Templates
Here are a few free seating templates that you can use and edit according to your needs.
Conference Room Seating Plan - Create your exceptional conference room seating plan for your important meetings.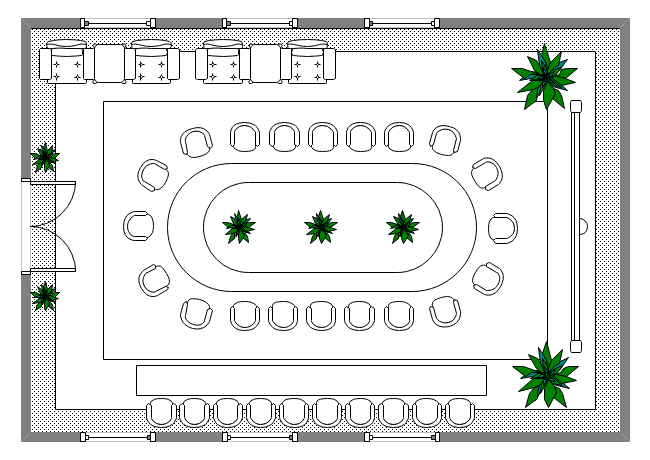 Click here if you want to download this free template right now.
Event Hall Seating Plan - Create your plan to visualize where judges and guests will be seated and where you will place a stage.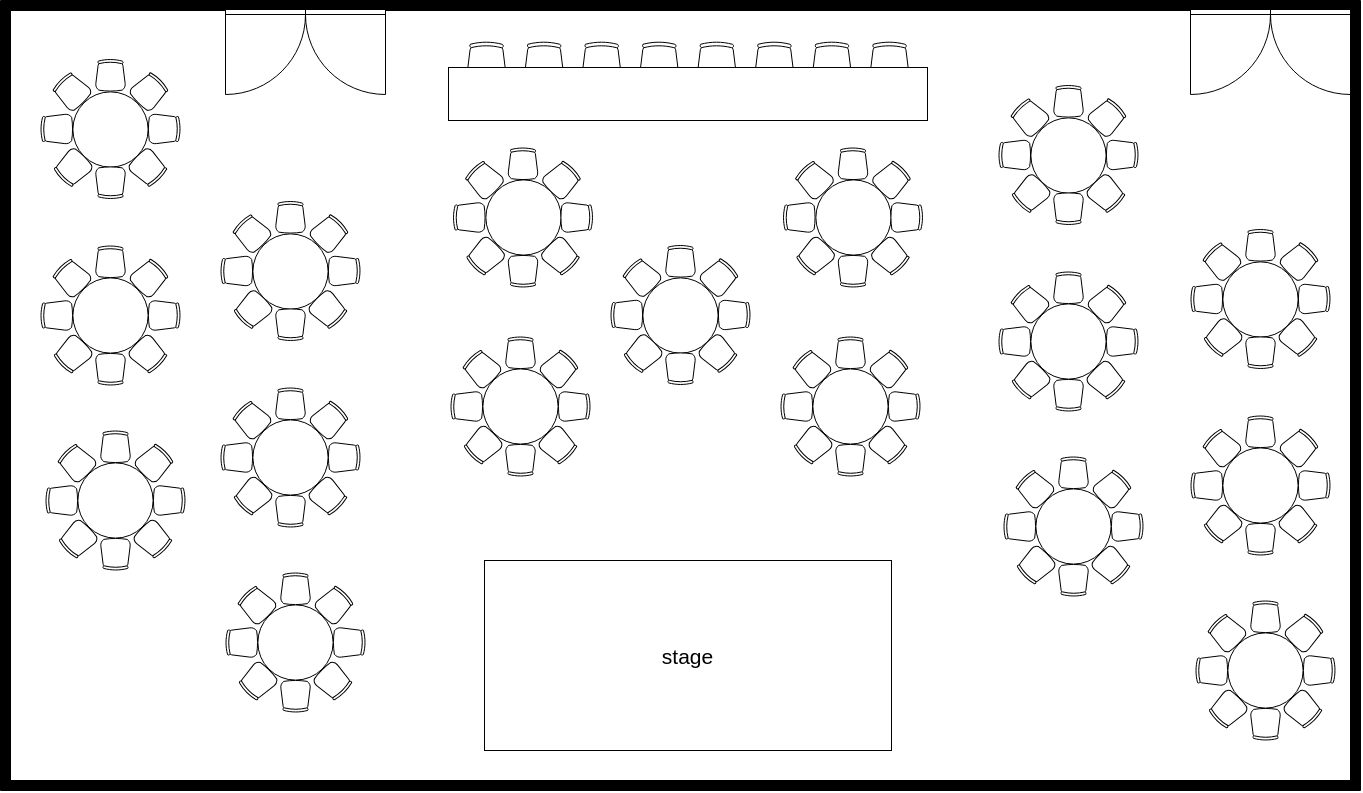 Click here if you want to edit this template right now.
Theatre Seating Plan- You can make your best theatre layout by using this customizable template.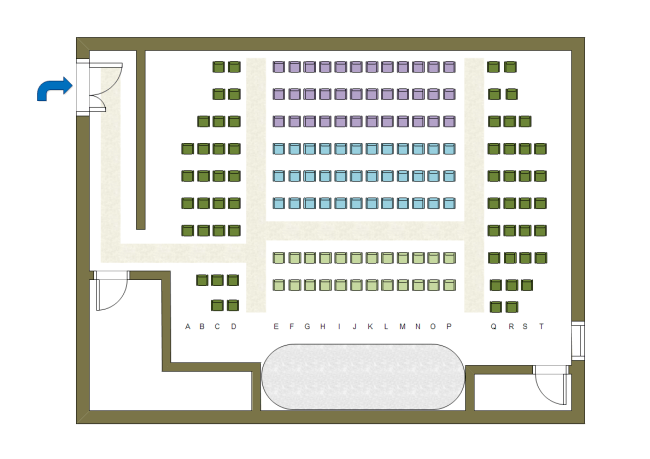 Click here to download, edit, and use right now!
Classroom Seating Plan - This seating plan is best for teachers to improve overall classroom management.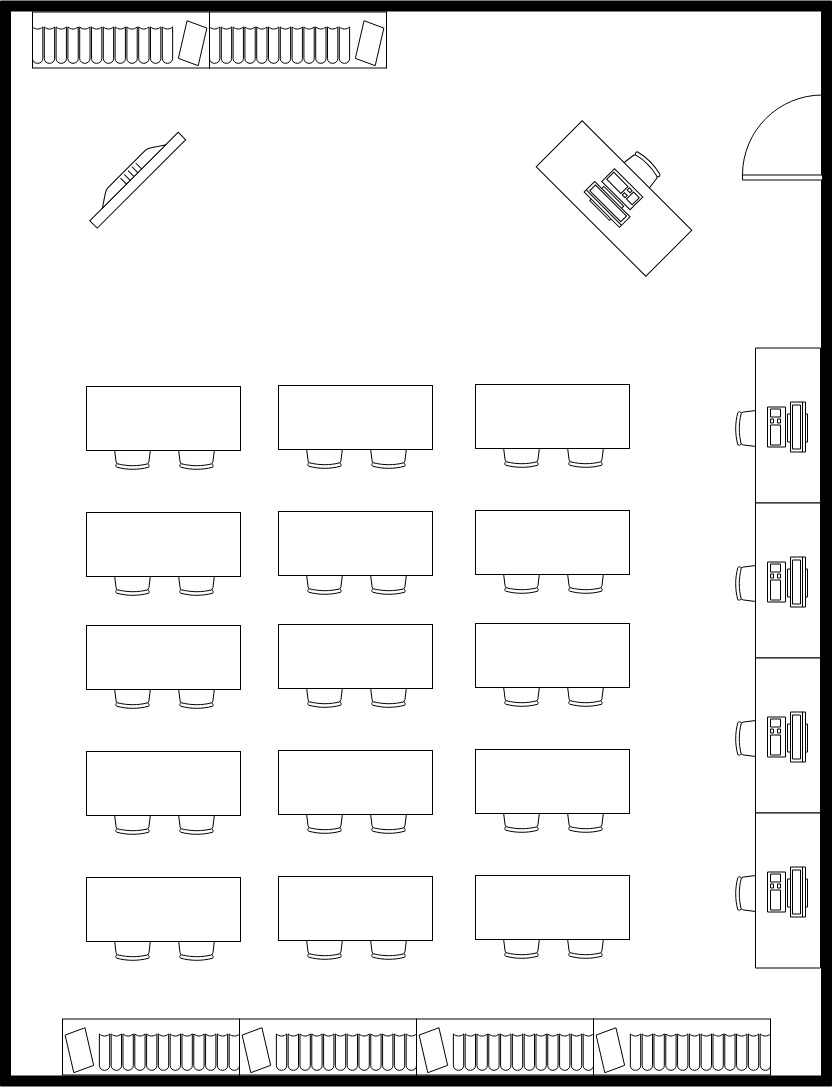 Click here to customize this template instantly!
Cinema Seating Plan - Impress your audience with this customizable template.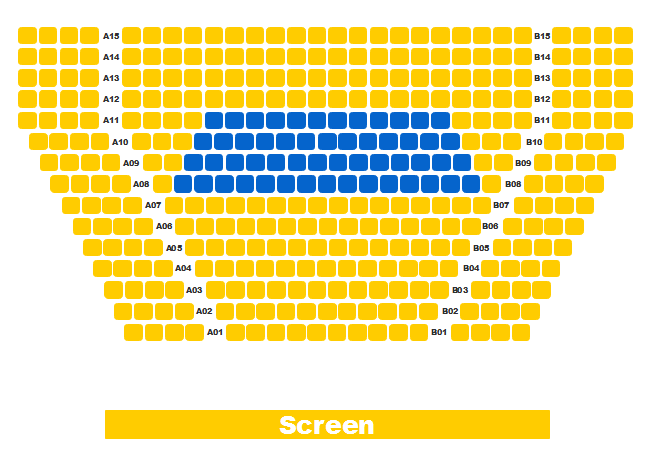 Click here if you want to download and edit right now.
Making a seating plan can take a lot of time, but with the free templates and an accurate understanding of how to design a seating plan, you will be able to minimize a panicky situation.
Moreover, easy-to-use software allows you to draw perfect seating plans. Instead of using a graph paper and a pen, use this ideal software to create your projects quickly.