Free Editable Sociogram Examples
A sociogram discusses the relationship between different people present in a social setup. The sociograms can be of different types, and from this article, there are a variety of sociogram examples to further your understanding about the sociogram
1. What is The Sociogram?
It is a chart that explains the relationship between different people present in a group. It represents the links present among people present in an organization or a setup. This data is beneficial for companies and big organizations. To make a sociogram the link building is very crucial. The individuals in a team mark two people of their preference, and then, based on it, the team leader can make a data chart. Irrespective of their action or task, the individuals' relationship dynamics stay more or less the same.
2. The Sociogram Examples
Based on the components, the sociograms can be of multiple types. The user may get a clear idea about the relationship pattern and sociogram if they check multiple examples. Here are a few sociogram examples that can work as references for the users.
Example 1: Sociogram For Syria's Civil War
A sociogram can explain both positive and negative relationships on a particular ground. It analyses the relationship dynamics present among different components present in a setup. Here is a sociogram example that shows the relationship between different countries and their armed forces during the Syrian Civil War. The sociogram shows both the negative and positive relationship between the forces while identifying the key players and money suppliers.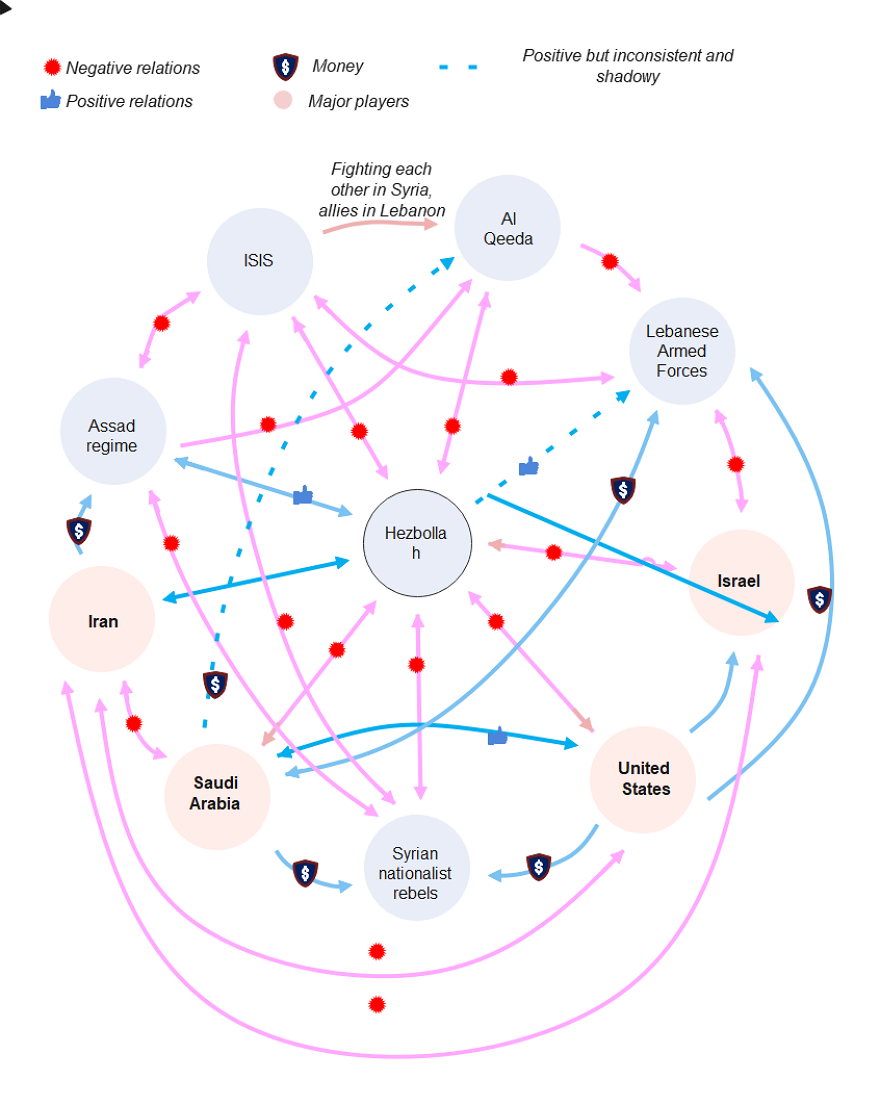 Source:EdrawMax Online
Example 2: Moreno's Student Sociogram
In a class, the students must have some friendship with each other. A sociogram can show the interconnection between them. In the given student sociogram example, the user can see the relationship among the students. Each student can choose two individuals to sit within a class and based on their choice. There forms a community structure.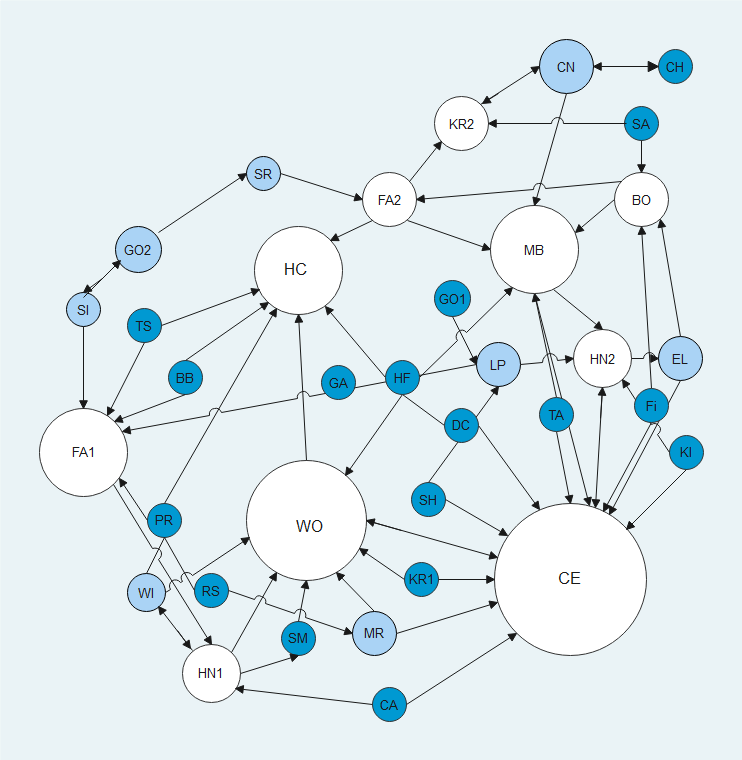 Source:EdrawMax Online
Example 3: Interpersonal Relationships Sociogram
A user can take the help of a setting SDL Program flowchart to show a transmission setting. A sociogram makes it easier for the user to understand the procedure of a flowchart. Different symbols like diamonds, arrows, parallelograms, and other shapes show the action flow in a sociogram. The users can use this sort of sociogram and can modify it as per their choice.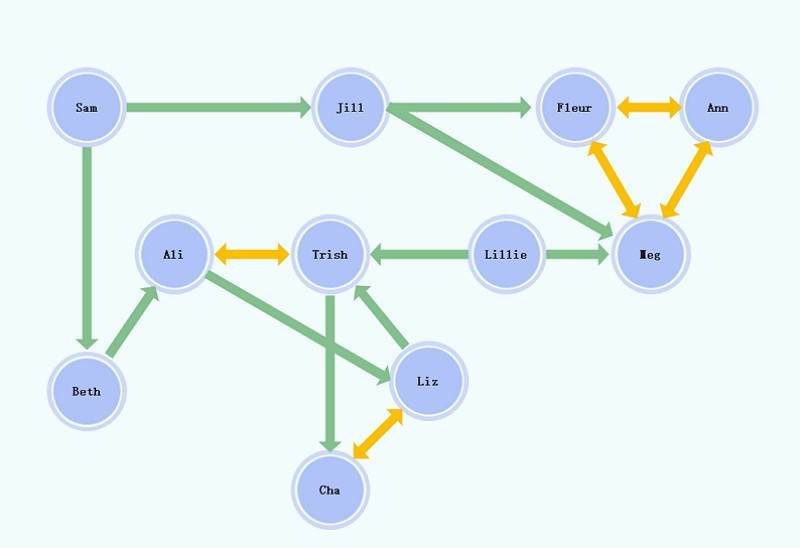 Source:EdrawMax Online
Example 4: Interview Participants Sociogram
The sociogram can establish relationships between people from different settings and grounds. For example, people interviewing for a particular post may have connections among themselves, while on the other hand, they can barely know each other. It can also happen that in a sociogram, the user has established a setup with individuals having no connection with another person. The user can use the given sociogram example to check the relationship dynamics among the interviewees.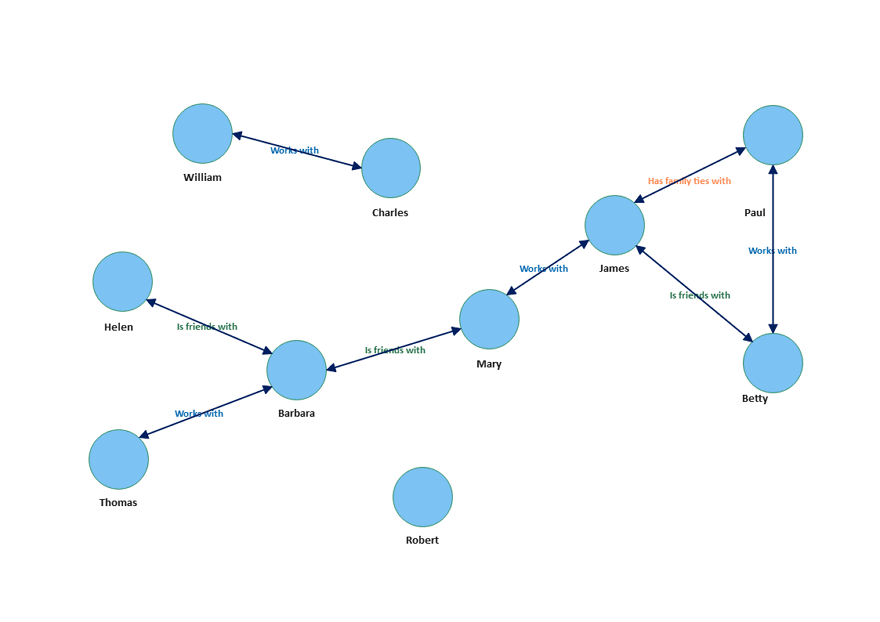 Source:EdrawMax Online
Example 5: Children Interpersonal Relationship Sociogram
A sociogram can also help to model a detailed structure of a procedure. The diagram shows a particular start point and a particular endpoint. These diagrams help in understanding the steps of a procedure. Here is an example of a sociogram that uses different symbols and shapes to depict a proper sociogram. The users can edit these examples and use them as they like.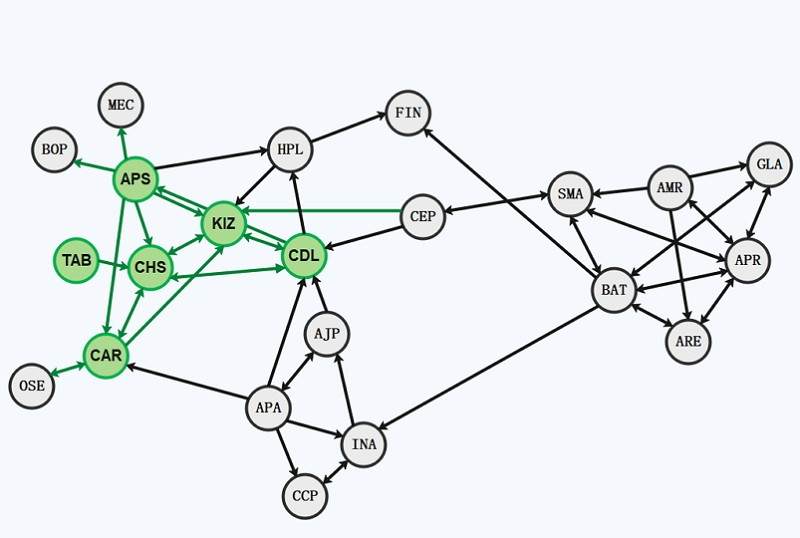 Source:EdrawMax Online
Example 6: Office Relationship Sociogram
A sociogram can help to show how an RLC model works. The symbols present in the diagram can also show the relationship of different components present in an electrical circuit system. When users are working on their sociogram, they can consider the relationship between their electrical circuit components. Here is an example of a sociogram that a user can take as a reference. They can edit the sociogram and modify it as per their requirements.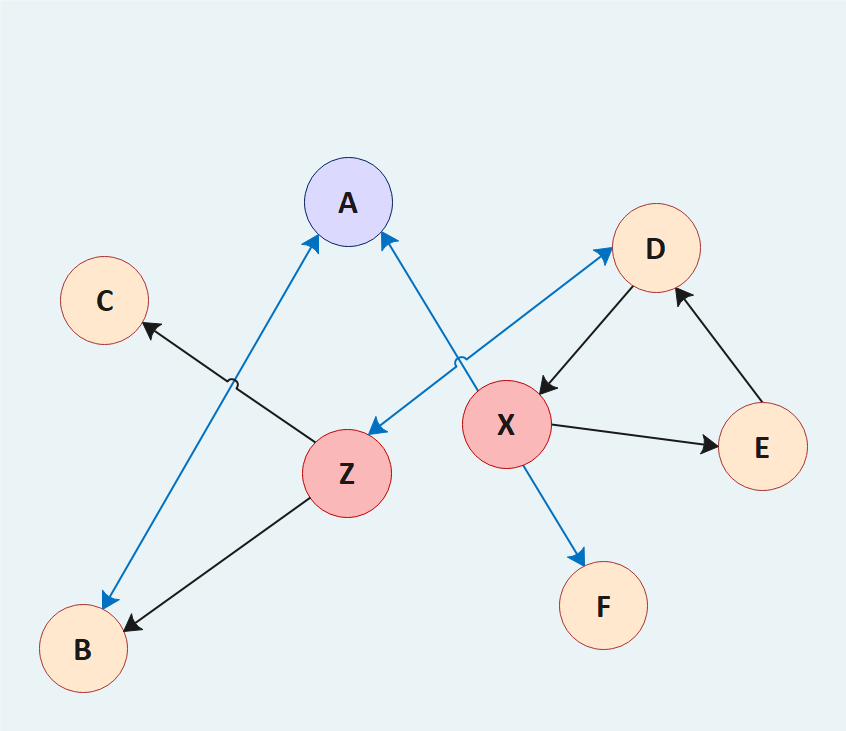 Source:EdrawMax Online
Example 7: Peer-Group Dynamics Sociogram
A teacher can easily judge the communication habits of a student based on a peer-group dynamics sociogram. In a class, some students have friendships with each other. Since students spend most of their time with their peer group, there can be individual students' preferences. The teachers can use the given sociogram example for reference.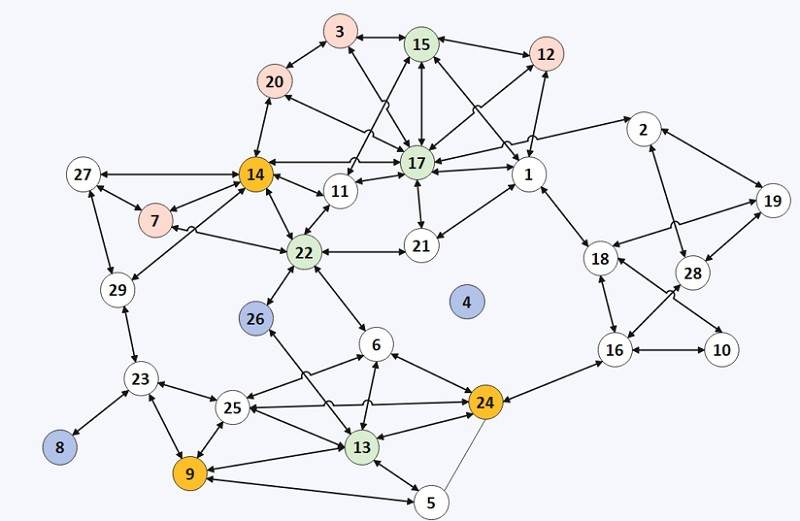 Source:EdrawMax Online
Example 8: Sociogram For Helping Make Friends
Sociogram shows if a child is having hard times while making friends. A child may be valued as a play partner or choose to isolate themselves from others. It shows if they have got an introverted nature or they are finding it difficult to make friends. Here is an example of a sociogram that shows how the peer group conceives them in a group.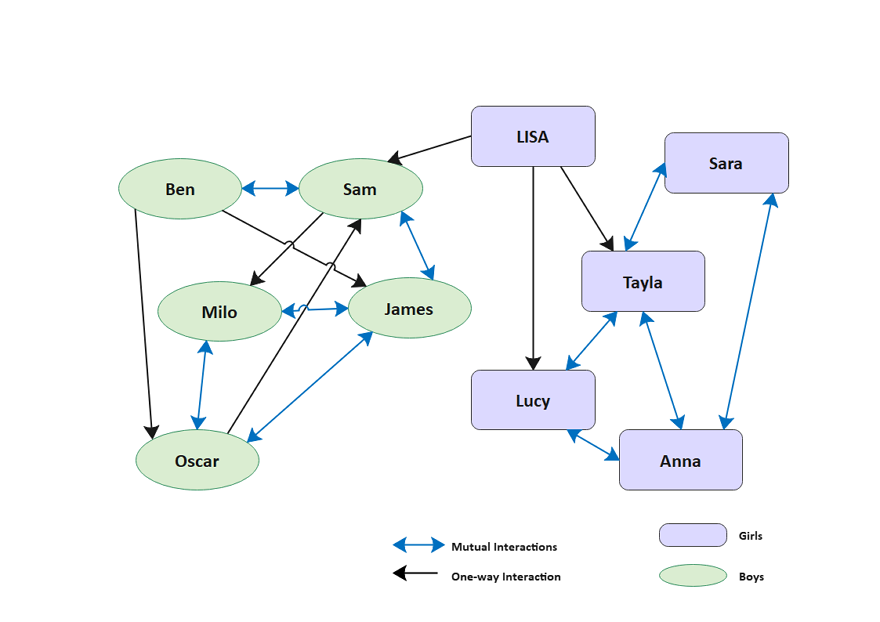 Source:EdrawMax Online
Example 9: Individual Relationship Sociogram
Many different factors can affect a child's communication habits and make them preferable as a friend. Their communication frequency, initiation of communication, and talking abilities make them suitable for a social group. A sociogram helps the teacher to analyze if a child is getting well-fitted in a group or not. The users can have a look at the sociogram example for guidance.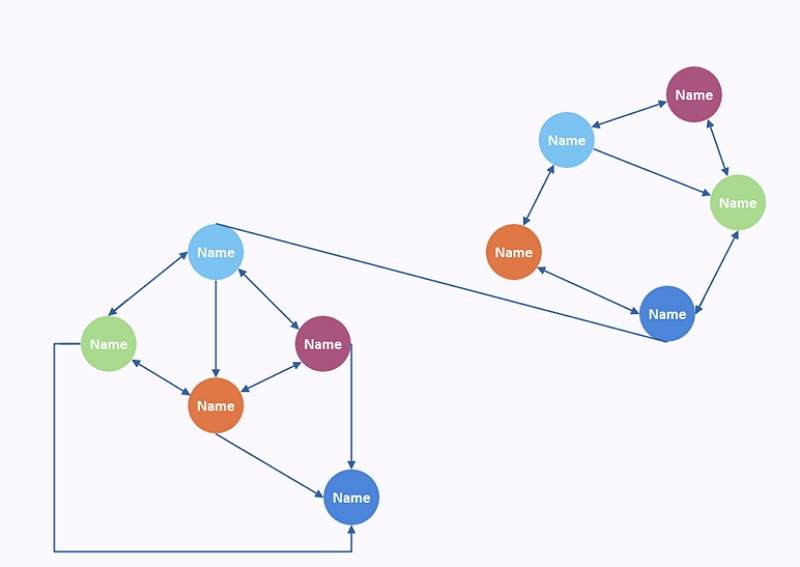 Source:EdrawMax Online
3. Online Sociogram Maker
As a sociogram discusses the complex term of relationship, many users may find it tough to create a sociogram manually. Here are several online tools that can help the user to work on sociogram without much hassle. For best results, the user can choose EdrawMax that can help them in creating their sociograms. The tool offers templates and symbols, making it easier for the user to work on their projects. They can also modify those templates as per their requirements. The tool's resource team can also help the users if they have some issues with the tool.
EdrawMax Online not just an online sociogram designer. Use EdrawMax online to create your sociograms without efforts, just grab a template or choose one sociogram template from EdrawMax Template Gallery and keep customization as your preference.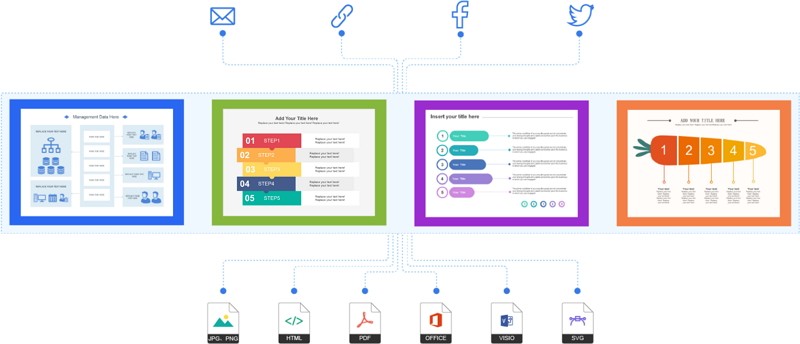 Why Choose EdrawMax Online
Create over 280 diagram types
Supports team collaboration
Personal cloud & data protection
Print, share and download
Powerful template community
4. Key Takeaways
The nature of the relationships can be different among different people while the task is constant. A sociogram shows the dynamics among the components of a sociogram. Though it may sound complicated, the users can use online tools like EdrawMax, which is user-friendly. Inexperienced users can also create their sociogram easily with the help of this online tool.
In conclusion, EdrawMax Online is a quick-start diagramming tool, which is easier to make sociograms and any other visuals. Also, it contains substantial built-in templates that you can use for free, or share your design with others in our Template Community.