How to Make a Brochure on Word
---
A brochure is a unique paper document, which can be folded into a pamphlet or leaflet. It is a common tool of advertising and used for introducing a company, organization, product, and service. Millions of entrepreneurs, graphic designers, and freelancers want to know how to create a brochure quickly and efficiently. Hence, today, we will introduce two different ways to help you find out how to make a brochure in Word and how to make a brochure in EdrawMax.
How would you like to create your Brochure?
How to Make a Brochure on Word
The first way is to create a brochure in Word with the help of a pre-made template and the second is to make from scratch. Let's dive straight into it.
Using a Brochure Template
Step 1:  Open Microsoft Word on your computer and create a blank document.
Step 2:  Search Brochure as shown in this image.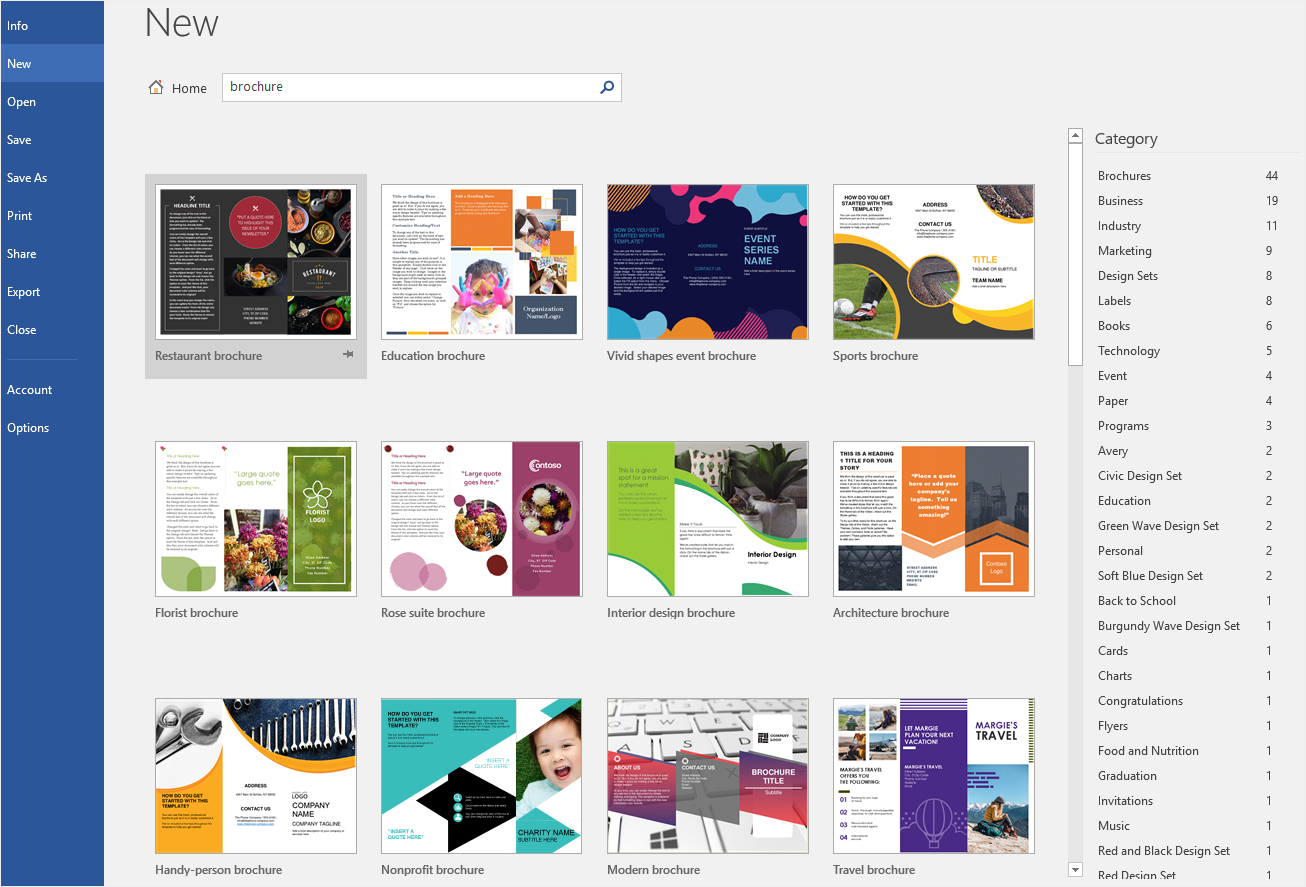 Step 3:  Now there will be a lot of brochure templates and you can choose whatever you want. Assume that we want to make a brochure for a travel agency, then we will choose the "Travel Brochure Template" from the template gallery. Click the template thumbnail and hit the Create button on the preview section to open the template in Word.
Step 4:  Now a complete brochure template will be open on the new page of Word. Simply click on any text box and start typing. Then save your document or print it as you like.
Creating from Scratch
Creating a brochure from scratch provides more customization of requirements. You can create three leaflets instead of four. What you should do if you want to make a brochure exactly as per your requirements? You will have to make it from scratch. Let's do it straight away.
Step 1:  Create a new blank Word document as the same. Go to the Layout tab and set the page margins, page orientation, page size, etc.

Step 2:  Choose the number of columns. For example, select Three to make a tri-fold brochure.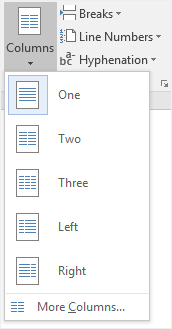 Step 3:  Add text on the page by typing directly or inserting a textbox and adding text to the text box. If you want to change the text format, go to the Home tab, then select a font style, font size and font color.

How to Make a Brochure in EdrawMax
EdrawMax Online is the ultimate tool to make perfect graphic designs, including brochures. It is easy and convenient to use that even a novice can make brochures like an expert graphic designer. It all happens due to a wide range of easy-to-customize options. Here are simple steps to make a brochure from any editable template from EdrawMax.
Step 1:   Open (EdrawMax Online) and a pop-up window will open for asking login credentials. You can directly login through facebook and twitter, or just click the Sign up button on the top right side of the prompt window.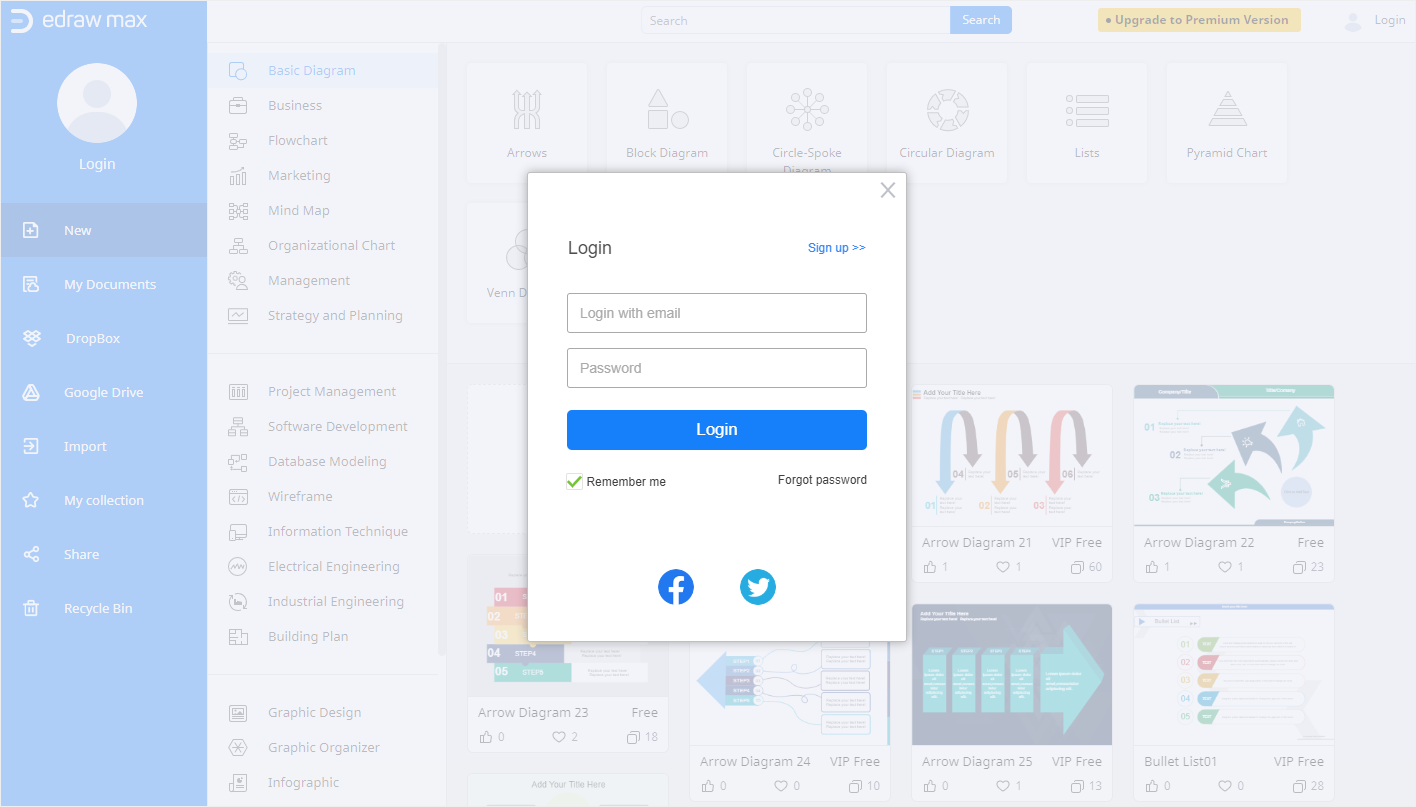 If you have clicked the Sign up button, simply add your email address and type the password. Boom! You are in for a treat. It is very simple!
Step 2:   Press the New button, then select the Graphic Design > Brochure from the expanding menus. See, the image below for reference. You can also use the Search Box option to search the brochure directly.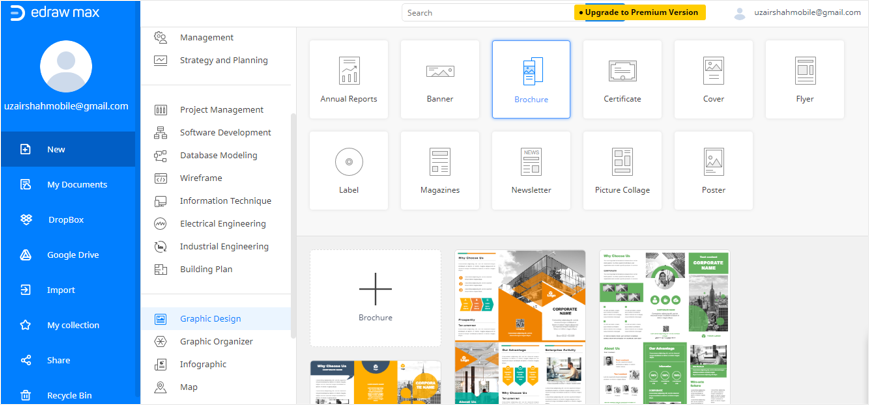 Now choose any of the templates and simply write your content. It is that easy! Your Brochure is made. Congratulations!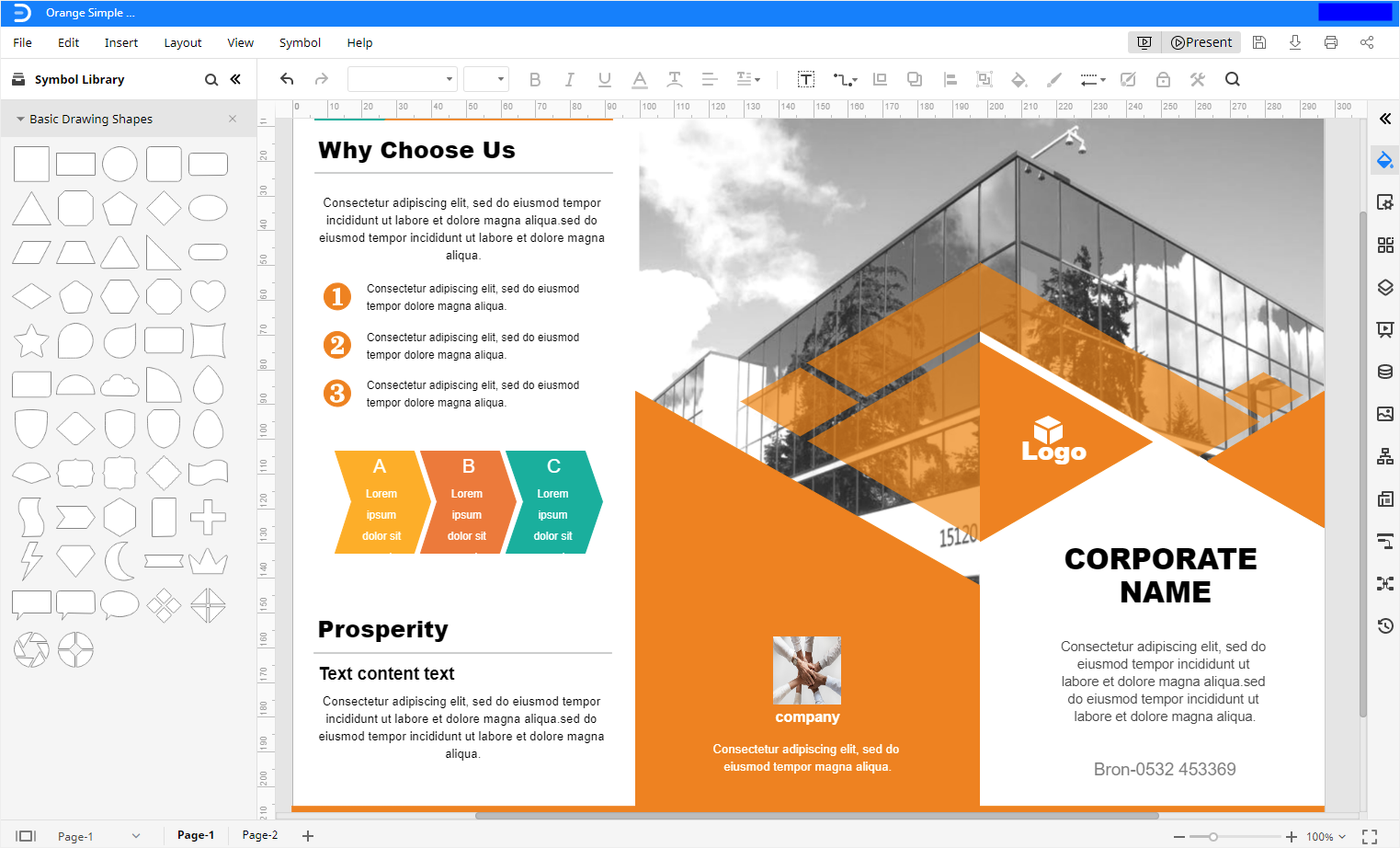 If you want to make a brochure out of scratch, just click on the plus sign on which Brochure is written and enjoy the ultimate creativity supports.
Why you should use EdrawMax instead of Microsoft Word?
It is super easy
First of all, EdrawMax is an easy-to-use diagramming tool. Anyone with a little or no knowledge of graphic designs can quickly make great brochures with the help of EdrawMax Online. Making Brochures through EdrawMax is easy!
It provides amazing free editable templates
Besides, EdrawMax provides bundles of free top quality and editable templates. You can customize templates according to your requirements. 
All brochures templates are easy to edit, print and save
More importantly, all the templates from EdrawMax are easy to edit, print and save. There is no rocket science in creating a brochure with EdrawMax. It is an amazingly better brochure maker compared to Microsoft Word. 
How to Save an Edraw Brochure as a Word File
It is also easy to export an Edraw Brochure as a word file. Simply go to the File tab and choose a file format in the menu of Export option. Here you can select Export to Word and download the Edraw brochure as a Word file.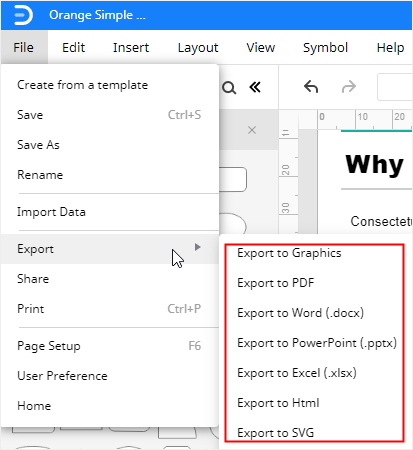 You can also directly save your brochure in your Dropbox or Google Drive. Just click on Save As and open the Save As window. There, you can choose to save your brochures in different places. Besides, you can change the file names in this window before you click OK.