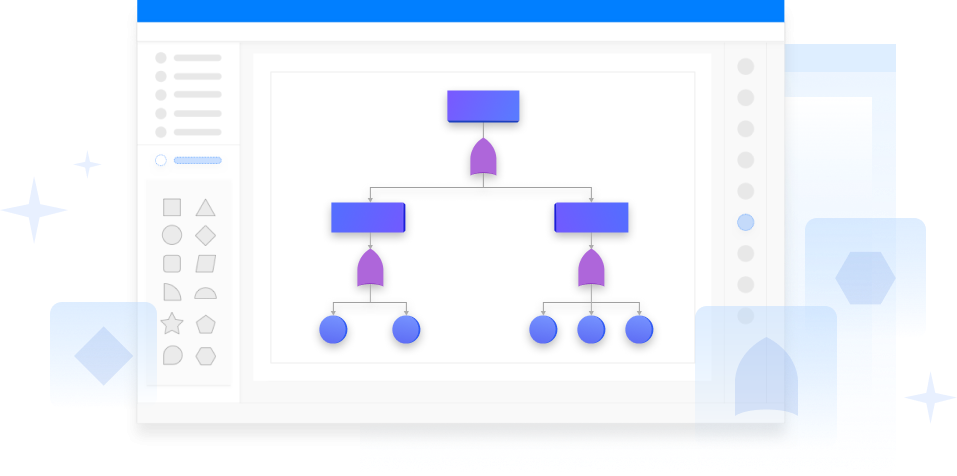 Fault Tree Analysis Software
Explore the causes of a system failure with EdrawMax Online.
Easily build your free and beautiful fault trees now.
We are trusted by 25 million customers worldwide
Easy-to-Use Fault Tree Analyser
EdrawMax Online is the easiest FTA software on the market today. You can drag and drop the inbuilt FTA symbols onto the canvas and connect them to build your fault tree. Alternatively, you can start with the pre-made templates, or import your Visio file to make a fault tree analysis diagram rapidly. EdrawMax also provides rich formatting and editing tools that make it easy for you to style your diagram and fill the content.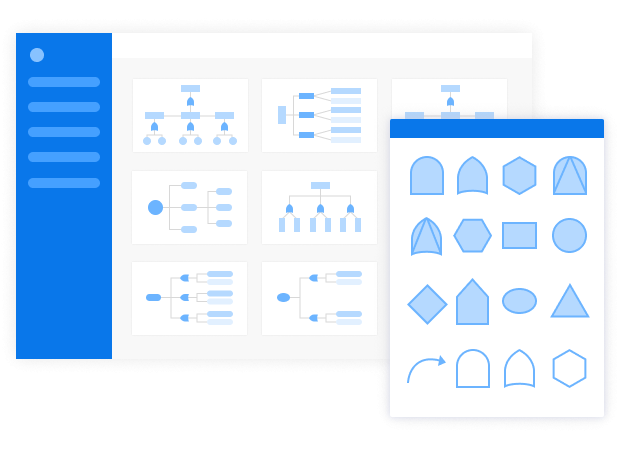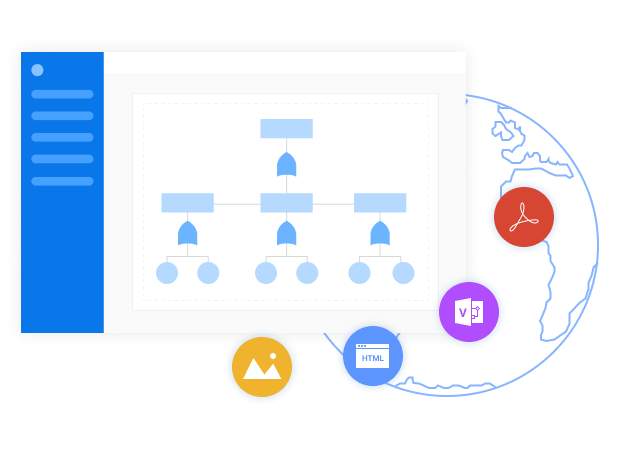 Multiple Export and Share Options
EdrawMax Online makes it possible to save and share your work in different formats in seconds. Once your FTA diagram is complete, export it to a wide range of popular file formats like JPG, PNG, PDF, SVG, Word, EXCEL, PPT, Visio, Google Slides, and HTML. So your partners can open the file and see your work, even those who don't use EdrawMax. Besides, you can choose to save your document on Google Drive and Dropbox so that you can access your diagrams in anytime and anywhere. Share your work with your team or friends by sending the sharing links while still maintaining control over viewing permissions.
Start the 120s Challenge to Create Your Fault Tree

Step 1
Prepare all the information you want to put in your fault tree.

Step 2
Open EdrawMax and select a built-in fault tree template

Step 3
Copy and paste all the information - you have to be quick in this step :)

Step 4
Export or share it, and your fault tree is ready!



Browse High-Quality and Editable Edraw Templates
Thousands of pre-designed templates for top industries
Wondershare EdrawMax
Move ideas forward with EdrawMax