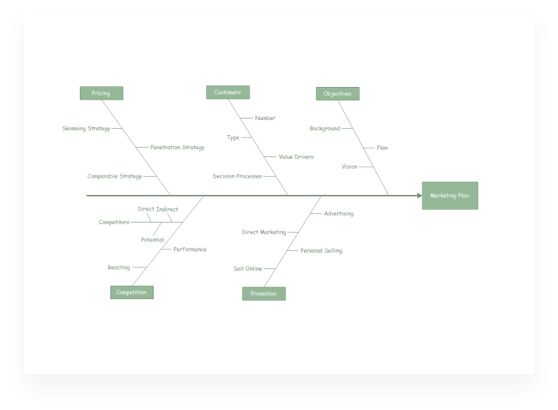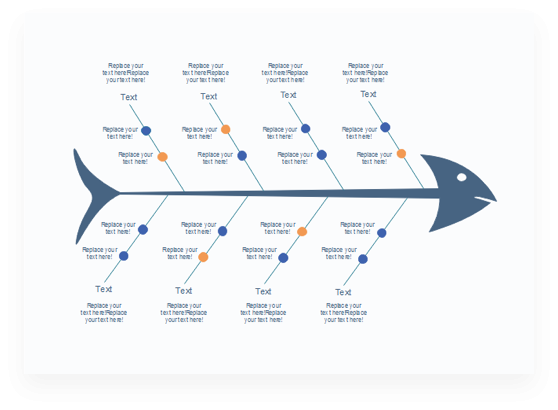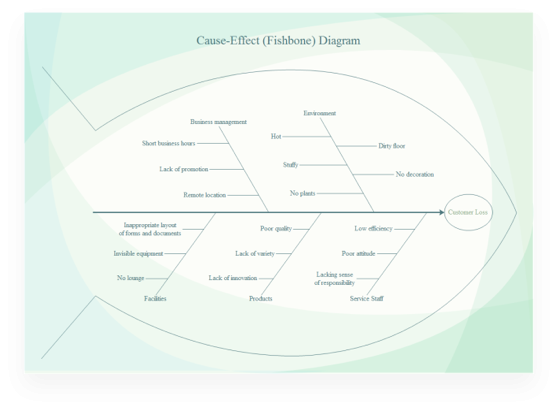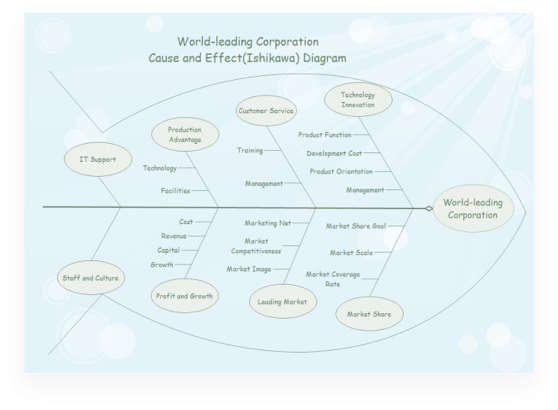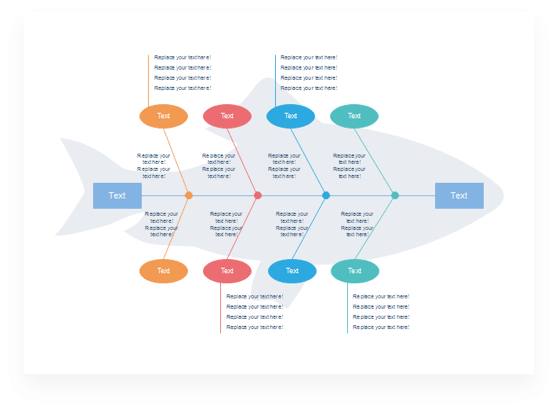 Remarkable Fishbone Diagram Maker
With Edraw's customizable fishbone template, you can generate visually striking fishbone diagrams as quickly as possible. We give you the bones, all you have to do is add the rest!
Edraw is a trusted diagramming software service provider for some of the world's most recognizable brands.
Help you Figure out Root Causes in Minutes
Start creating expertly looking fishbone diagrams using Edraw's various templates. Quickly find out the root causes of your problems.
Visualize cause and effect intuitively
Analyze the causes of a problem thoroughly
Brainstorm obvious causes and hidden causes
Strategically propose solutions for different causes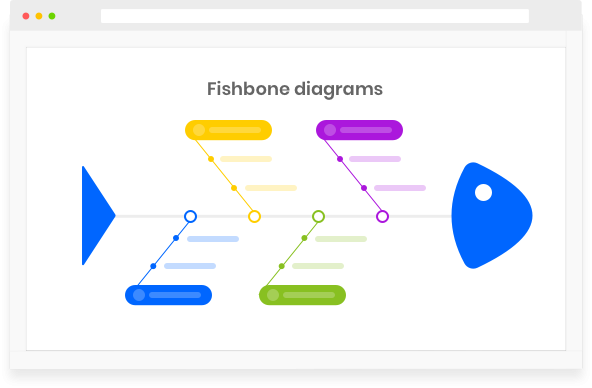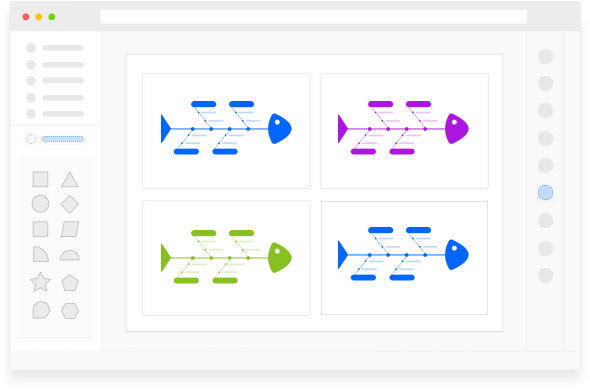 Appealing Templates and Flexible Shapes
Edraw provides you a wide range of fishbone diagram templates to help you get started quickly. Drag and drop the shapes you want, add your contents, then turn the tedious creating process into an unforgettable experience.
Pre-made templates with different styles
Flexible and adjustable shapes to fit your needs
Connection points are equally spaced on the spine and branches of fishbone for neat layout
Information Security and Team Collaboration
Are you worried about data security when using an online diagramming tool? Fortunately, you can put your unnecessary concerns aside. Edraw is dedicated to keeping your data safe and protecting your information away from advertisers and data analytic companies. Besides, Edraw online fishbone diagram maker is a cloud-based tool so that you can access them via the internet and collaborate with your team members at any time, on any devices.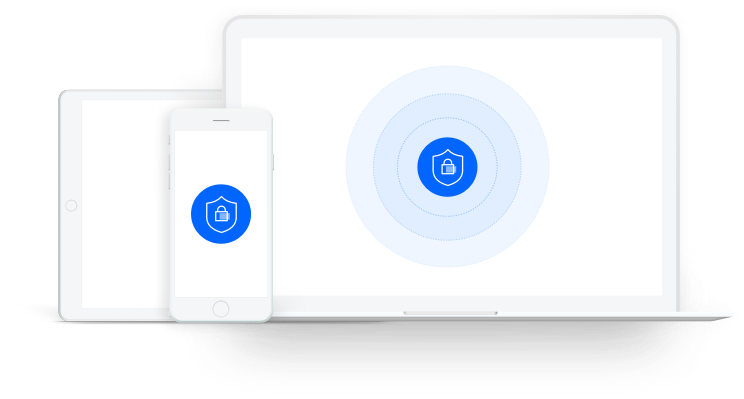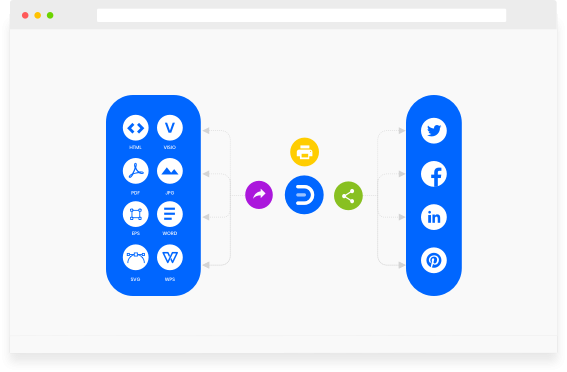 Export Freely, Share Easily
Edraw's superior compatibility ensures that you can export your incredible fishbone diagrams to the files that you need. When you are supposed to present a business report in front of everyone in your company, exporting it to MS PowerPoint is not a bad choice. Moreover, you can easily share your thoughtful work with your team members through an Html link that can be generated automatically.
Edraw Max provides all users with a broad spectrum of template which cuts across from different fields, career paths and needs. I am a software engineer and I have been able to leverage Edraw Max to create software architecture templates, mind maps and website mockups.
—— by Ifeoma.O, Developer
Featured Fishbone Diagram Examples
Select your favorite template to start now!
Your will love this cross-platform fishbone diagram maker!
Enjoy creating cause and effect diagrams with this powerful online fishbone diagram maker. You'll be surprised by its abundant symbols and templates, amazed at how easy it works and satified with its service and price. Try it now!