How to Make a Flyer in Photoshop
A flyer is a paper advertisement used for distribution among the masses to generate awareness of a product, service, event, etc. Flyers come in various designs – from cheap photocopied circulars to glossy full-color expensive leaflets. They contain both graphic and textual content for the readers. The purpose of a flyer is to draw attention and make promotions. They can also be posted on walls as small posters to spread information. Flyers can be hand-drawn or digitally created using different software such as Photoshop. In this article today, we will tell you how to create a flyer in Photoshop without any hassle.
We understand that using Photoshop can be quite daunting, but with the help of this short and simple guide, you will know how to create a flyer in Photoshop quickly and easily.
How would you like to create your flyer?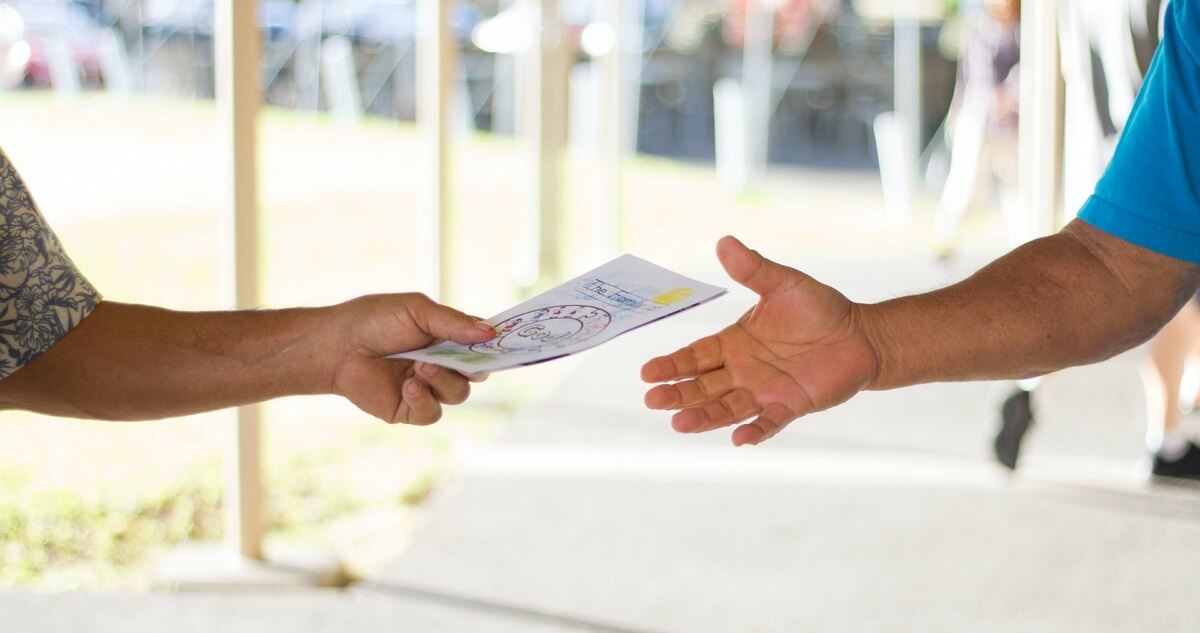 How to Make a Flyer in Photoshop
Step 1 – Open Photoshop
Open Adobe Photoshop on your desktop. Wait for it to load as Photoshop can take a few seconds to launch.
Step 2 – Select New Canvas
For this tutorial, we will use the standard flyer size, i.e., 9x12 inches. Enter these specifications and set the resolution to 300 PPI and color mode to CMYK. Finally, click on create to launch the canvas.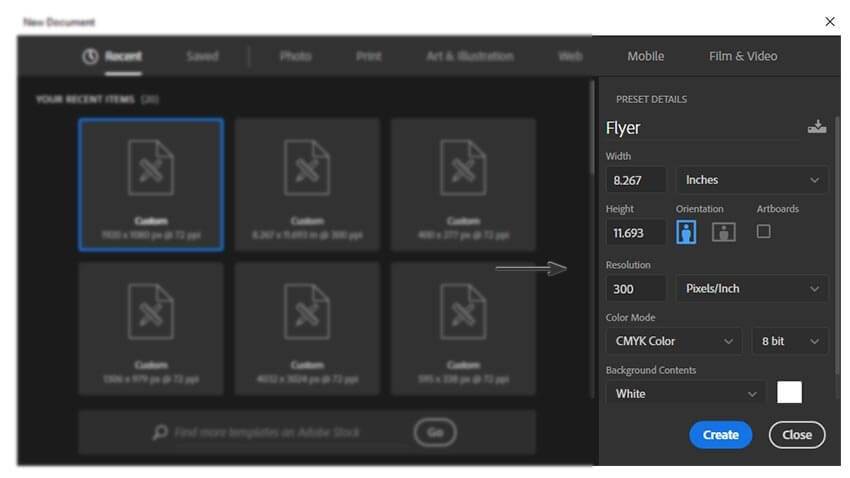 Image Source: https://helpx.adobe.com
Step 3 – Create Flyer
Now you can start designing your flyer by first for selecting the background color. Go to the color tool on the left side. Select a color according to your taste and liking and click ok. Now you can add text from the text tool. Remember that in Photoshop, there are different layers for each tool that you use, so if you want to make adjustments, for example, in the text, then you have to select the text layer from the panel on the right side of the window.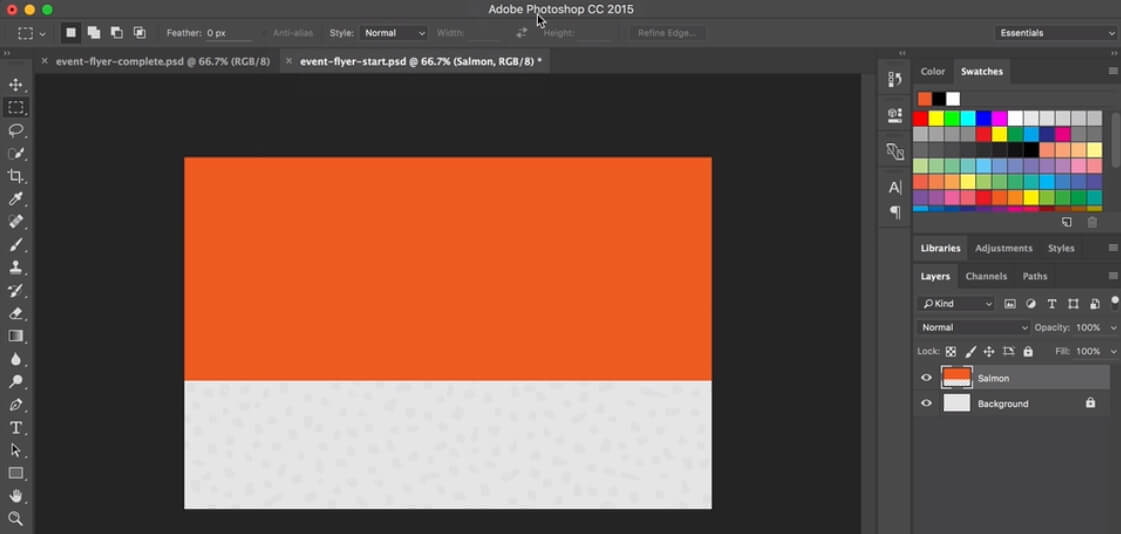 You can make advanced adjustments in background text and images by using different tools under the change in the formatting pane on the right side of the screen.
Steps 4 – Customize
Once you have designed the flyer, you can further customize it by adding other details as you like—for example, your company logo, name of your brand, official website, etc.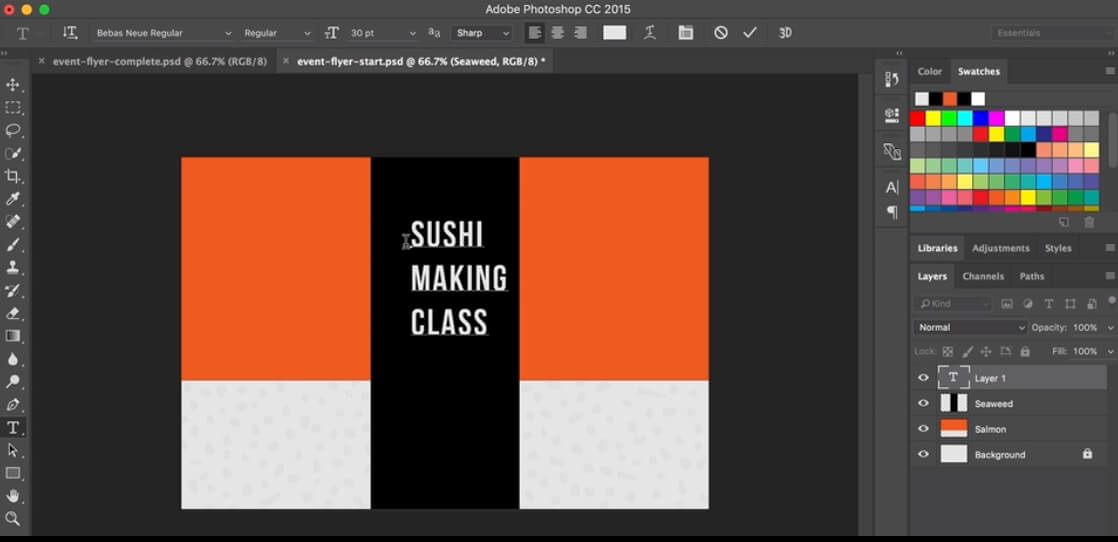 Step 5: Save
When the flyer is complete, go to the File tab and click on save. Enter the credentials for your file to select the desired location. Finally, click on save.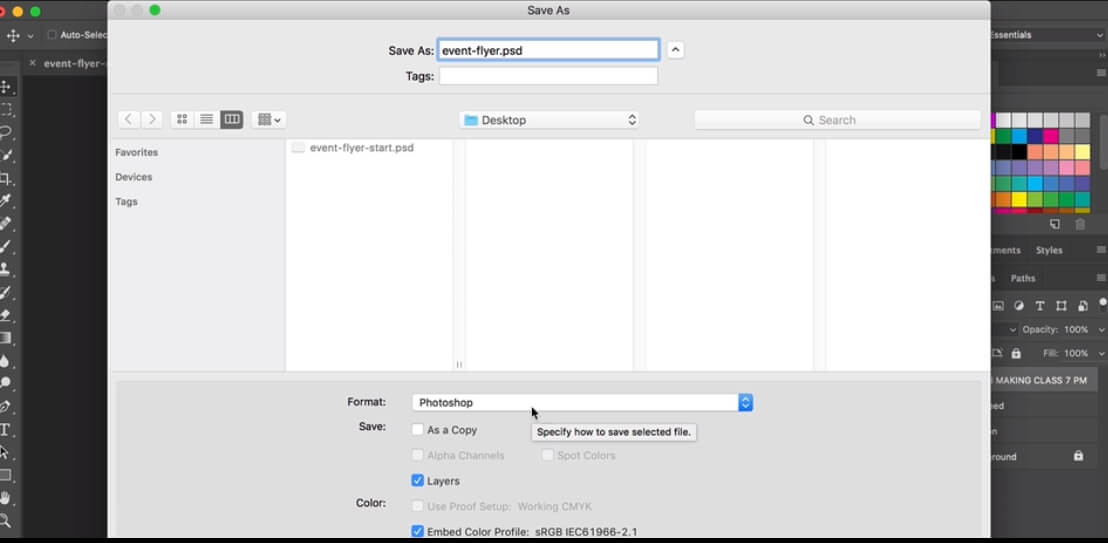 Save Time in Making Flyers with Edraw Max
Adobe Photoshop is a sophisticated tool with multiple advanced features. It can be quite time-consuming and frustrating to use Adobe Photoshop, especially for creating content from scratch. It is why we recommend using Edraw Max, which is the best drawing tool on the internet. So, if you don't want to waste time and energy learning how to create a flyer in Photoshop, then you should use Edraw Max online.
Not only is Edraw Max a quick and simple alternative to Photoshop but it also offers a lot of cool advantages like:
1. Time Saver
You can create different kinds of visual content like flyers, brochures for posters with stool in just a few minutes by using multiple premade templates!
2. Many Cool Features
Edraw Max offers many cool features for its uses which make it a fun tool to experiment with and make creative content.
3. Low Subscription
This diagrammatic software is much cheaper as compared to its competitors, such as Adobe Photoshop, which costs $359.88/year, whereas Edraw only requires $119.4/year. So, you're saving a lot of extra money!
4. Abundant Symbols
Edraw Max Online has a vast library of abundant symbols for all kinds of charts and diagrams.
5. Easy to Use
With a user-friendly interface and simple drawing tools, it is a very easy software to use.
6. Cross-Platform Accessibility
Edraw Max is available for different operating systems, which include Linux, Mac OS, and Microsoft Windows. It makes accessible across different devices.
How to Export Your Flyer Design
Another great advantage of using Edraw Max is that it offers different saving options to store your file. The excellent save and export feature of Edraw max allows you to store your file in local storage as well as cloud storage such as Google Drive and Dropbox. You can also export your file in different commonly used file formats for software like MS Word, MS PowerPoint, MS Excel, or Adobe.
To conclude, Edraw Max is the best alternative to not only Photoshop but all other drawing tools available out there.