The industry needs full security to avoid any unwanted circumstances. Hence, industrial control systems come into existence. They are known to be defined processes carried on to control industrial systems at different levels. Read below to know ICS in detail.
What is the Industrial Control System?
The Industrial Control System (ICS) is a specific term used to define the combination of software and hardware with the network to balance the critical industrial infrastructure. It uses various technologies such as programmable logic controllers (PLCs), supervisory control and data acquisition (SCADA), industrial automation and control systems (IACS), remote terminal units (RTUs), intelligent electronic devices (IEDs) control severs, and sensors.
Thus, it is generally an information system used to control different industrial processes such as product handling, manufacturing, production, and distribution. These mechanisms include data acquisition systems and supervisory control to manage the dispersed assets geographically.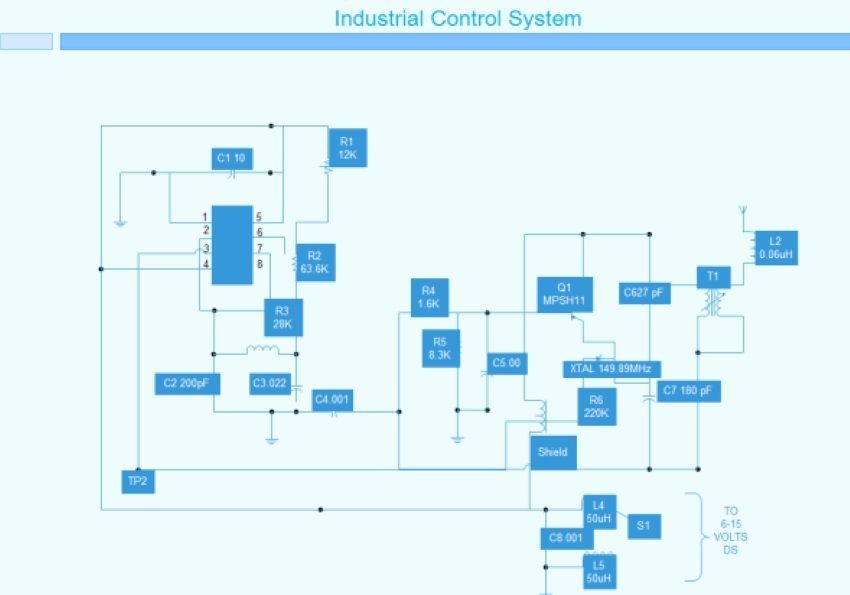 Evolution of Industrial Control Systems
Initially, local panels were used to control the process plants. This system, however, required personnel. In the next development stage, central control rooms got introduced to transmit all plant measurements. This centralization process somewhat proved to be successful. But inflexible as each control loop has its controller hardware, which further requires signal reconfiguration by re-wiring or re-piping. Well, the system also wants continual operator movement, which may pose a difficulty.
Thus, electronic processors were taken into use to replace these discrete controllers with computer-based algorithms. These hosted on input/output racks along with their control processors. So, it is a kind of distributed system that got realized at that time. The policy was acceptable as it introduced automatic logging of events, enabled the sophisticated alarm handling, and eliminated the need to record physically such as chart recorders.
Various forms of control racks were developed and given the name of a Distributed Control System (DCS) commercially for controlling large systems by many manufacturers. Well, these systems were also replaced with PLCs to use controlling displays and networks of signals. It got first adopted for the automotive industry, where the use of sequential logic was sophisticated. Then, it got introduced in other event-driven applications.
You can re-trace SCADA systems through using different distribution applications such as natural gas, power, and water pipelines where remote data needs to be gathered by high-latency links. They generally use RTUs (Remote Terminal Units) to transmit data back to the control centers.
In this way, SCADA, PLCs, or DCS evolved effectively to manage open or closed-loop systems. The increase in the speed of processors has further led to efficiency in the process. In 1993, the industry moved towards improving the control software with an increase in code standardization. The introduction of OOP (Object Oriented Programming) has made possible the development of both industrial PCs (IPCs), and Programmable Automation Controllers (PACs). It further triggered many efficient advancements as well as cost-saving than traditional PLCs.
New technologies and platforms have significantly contributed to the evolution of SCADA and DCS systems, further blurring the definition gaps.
Why are Industrial Control Systems Important?
    Purposes of using ICS
The primary objective is to facilitate communications through various protocols.
Other purposes include power systems automation, building automation, process automation, and so on.
The use of protocols ensures interoperability between manufacturers.
    Benefits of process control systems
Increase in performance, safety, and reliability.
The so-called air gap helps to increase security concerns.
It also helps to maintain together cyber-physical systems as the fourth industrial revolution when everything is getting connected to the Internet.
Efficient electronic management of tasks.
It reduces energy wastage with environmental performance improvement.
Limitations of Industrial Control Systems
Here are several challenges you need to face while implementing Industrial Control Systems at a substantial level.
Many factors, such as process uncertainties, disturbances, process dynamics, and actuator saturation, need consideration.
The results may be complicated by using computational tools for designing a control system.
The coming up errors may be hazardous or may damage the entire system.
Different Types of Industrial Control Systems
There are three common types of electrical control as follows.
Supervisory Control and Data Acquisition (SCADA)
SCADA systems are for monitoring long-distance field sites through a centralized mechanism. They generally contain devices such as PLCs or other commercial hardware modules to be distributed in various locations. Instead of providing full control, they are known to provide supervision at the supervisory level. The industries such as pipelines, water treatment centers, or electrical power transmission make use of such systems.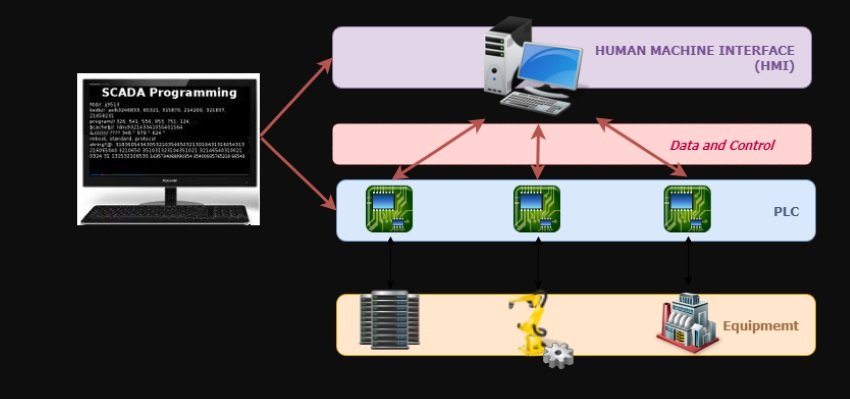 Image Source: dpstele.com
Distributed Control System (DCS)
These systems are used to control productions in one location. The desired set point is maintained to be sent to the controller or actuator instructing valves. This data may be retained for future references or used in advanced control strategies. A supervisory control loop is used by each DCS to manage multiple local devices or controllers. Furthermore, a DCS is capable of eliminating the impact of a single fault on the whole system.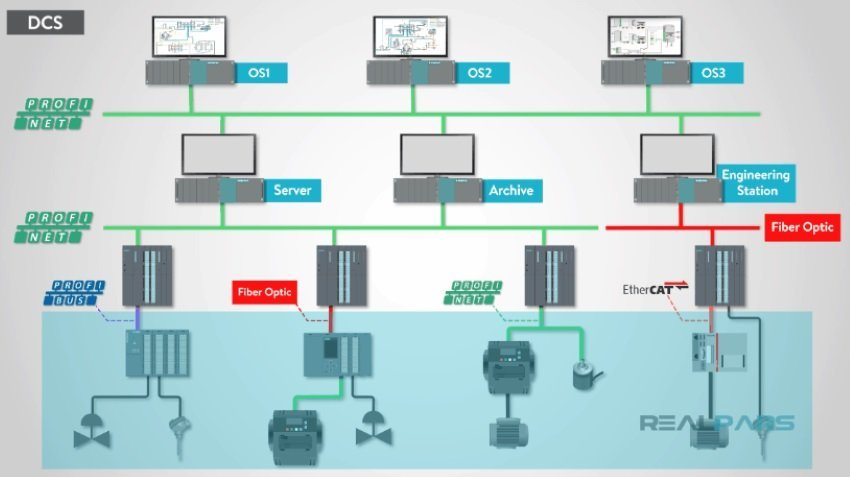 Image Source: realpars.com
Programmable Logic Controllers (PLC)
PLCs are capable of performing various industrial applications with inbuilt modules like power supply, CPU, I/O modules, and other communication modules. The PLCs can be integrated or modular. A modular PLC is compact and fixed with limited I/O functions, whereas integrated PLC extends I/O modules based on its features. The input module is connected with sensors, while actuators or other output devices get connected with the output module.
Image Source: machinedesign.com
Applications of Industrial Control Systems – Learn from Examples
Given below are three practical examples of Industrial Control Systems. They will help you better understand the concept.
Example 1:  Processing PID
PID is a widely used controller in ICS, and the diagram given below shows how it gets controlled. It automatically applies to responsive and accurate correction to control function. You can describe the controller's response effectively in terms of its error responsiveness.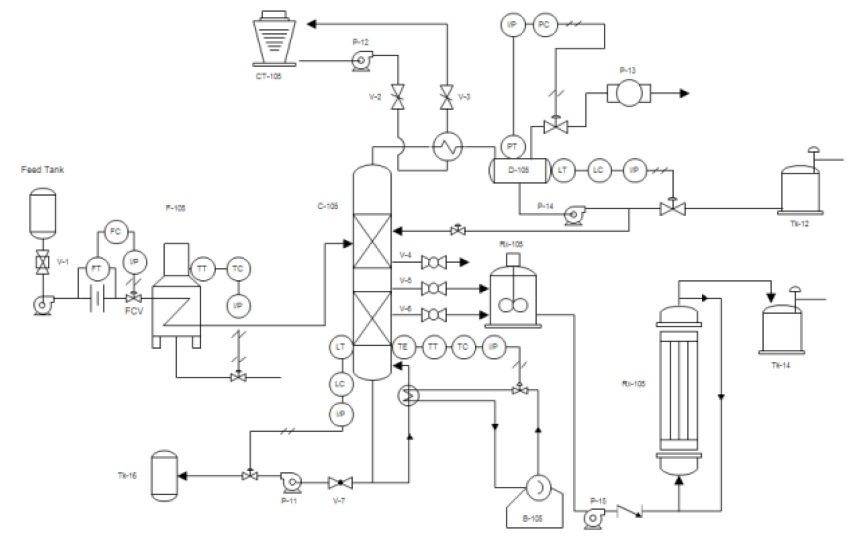 Example 2:  Three-way responder
It is an example of the three-way responder, one of the controllers used in ICS. The diagram is simple and uses various symbols to signify the process.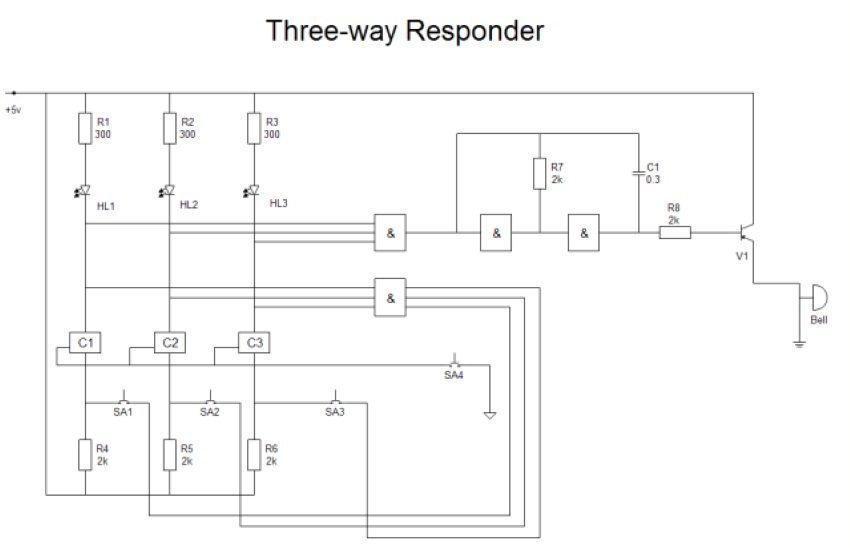 Example 3:  Production PID
Production PID example is a process control system. Although it looks somewhat complicated use of different symbols and shapes makes it convenient to read. Kindly go through the diagram to get an understanding.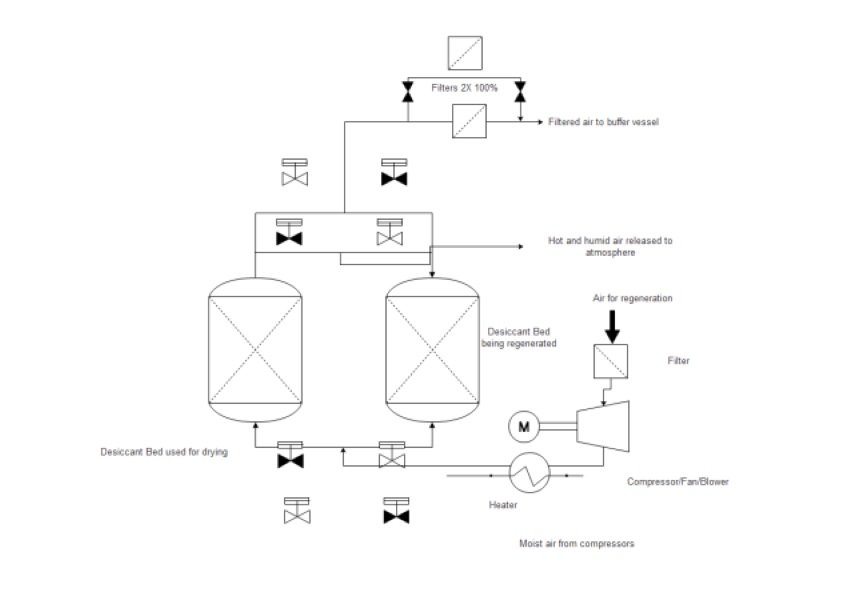 How to Create a Industrial Control System Diagram with EdrawMax Online?
EdrawMax Online is one such powerful tool to draw Industrial Control Systems. The templates are available freely up to three projects. One significant advantage of the tool is its online availability and the extensive range of features.
The all-round software is simple as well as professional. It includes organizational charts, flowcharts, business presentations, network diagrams, mind maps, building plans, science illustrations, UML diagrams, fashion designs, program structures, electrical engineering diagrams, web design diagrams, database diagrams, directional charts, and more.
Things to consider before making industrial control system diagrams are.
Get to know about the specific type you want to create.
Learn different symbols and shapes related to the diagram.
Consider your requirements of industry from analyzing different kinds of ICS.
Now, let us go through the steps to make Industrial Control Systems diagram with EdrawMax Online
Step 1:  Open EdrawMax Online
Go the EdrawMax Online. Click Sign Up and create an account to access various templates.

Step 2:  Open ICS
To open ICS, you need to click Industrial Engineering in the side menu bar. It will offer you various diagrams such as process PID, utility generation PID, environmental PID, distribution PID, and auxiliary system PID.

You can select anyone you want to create and start drawing the process control system graph.

Industrial Control System in the Future
As a secure system to industrial production, electrical control typically adopts new technologies developed to improve the overall industrial system. Companies tend to follow control processes for specific requirements and applications. Computer-based systems will be the base for all industrial needs in the future also. Whether based upon hierarchical or generic structure, the industrial control system applies to all kinds of industries.
It further entails the use of intelligent machines in industrial plants to ensure that all processes get completed within the shortest time possible. As such, it needs different control systems to facilitate the operating equipment and execute all allocated tasks at the right precision, speed, and endurance on their own. It can be achieved through various techniques mentioned and will be evergreen until the concerns want to save themselves from any unwanted events.