How to Create an Organizational Chart in Word
The need for organization and management of the internal structure is increasing, all thanks to the continuous growth of the business sector. For a more structured hierarchy visualization, organizational charts come in handy. Therefore, it's a common question, how to create an organizational chart in word.
1. What Is the Organizational Chart
An organizational chart is a diagram that portrays the internal structure through roles and relationships of different positions within the company. As a result, individuals better understand the post sequence, so they know whom to report to and who to follow. There are many software available that are helpful for creating organizational charts. This article will direct you toward your ideal software. Plus, it will tell whether creating an organizational chart in Word is possible.
2. How to Create an Organizational Chart in Word
Microsoft word is a powerful and basic word processing tool, helpful in creating organizational charts. Bear in mind that it is not a free tool. So, you must buy its subscription and sign in to avail of all its features. However, if you are looking for a comprehensive organizational chart, then Word is not the right software. Below you can find five steps that will guide you on how to create an organizational chart in Word.
Step 1: SmartArt
Open the Microsoft word program and click on a new document. On the top of the screen, you will find the Insert tab. In this tab, you will find the SmartArt option. After clicking it, the SmartArt Graphic menu will open, and different styles of SmartArt options will display. Select the Hierarchy and the organizational chart option. With an affirmative prompt, you will find a basic template in Word.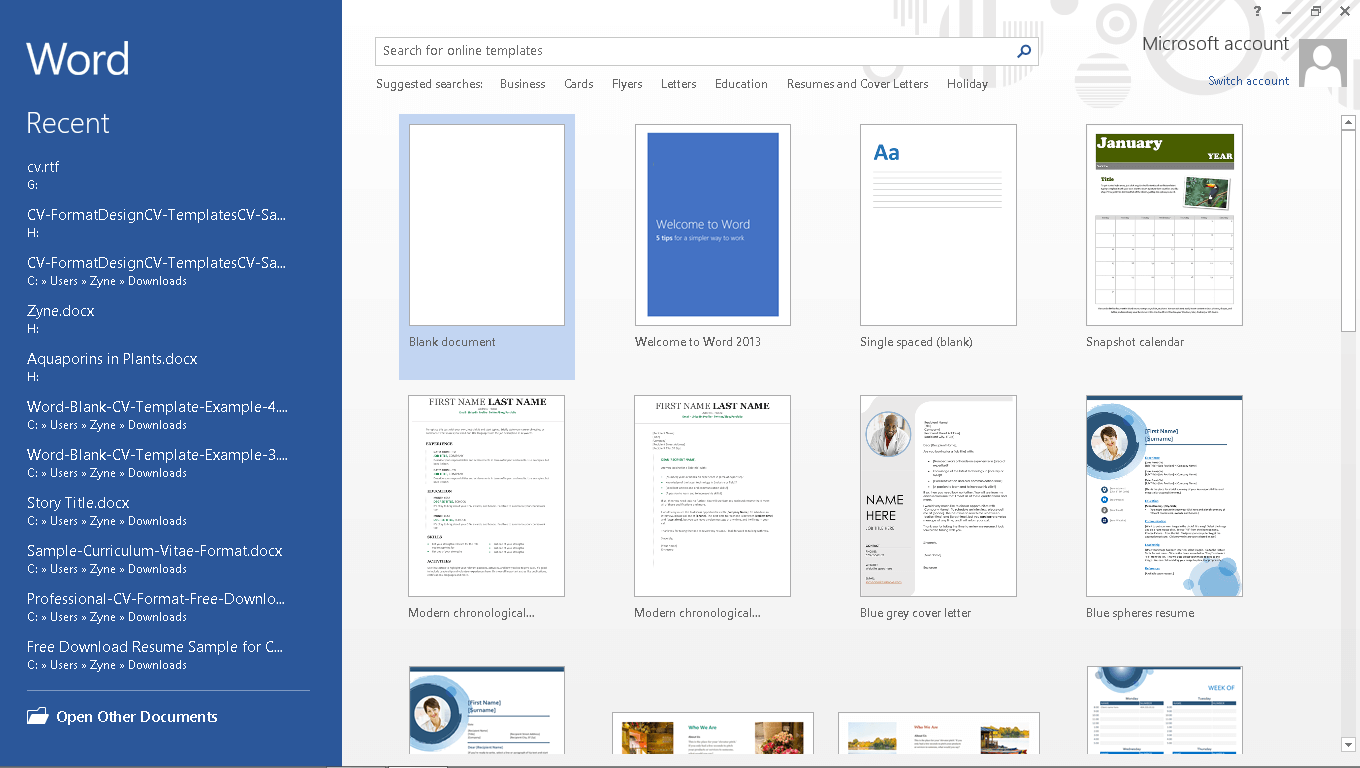 Step 2: Enter text
Now you will have a visual diagram in front of you. You can edit the diagram text by clicking on your desired SmartArt shape. Also, you can change the text and size of the content. However, you cannot add extra details inside the box.
Step 3: Customization
You can add more boxes to your chart by selecting the shape from the diagram. Then, in the top left corner, open the dropdown menu to pick suitable positions. You can also find Promote option there.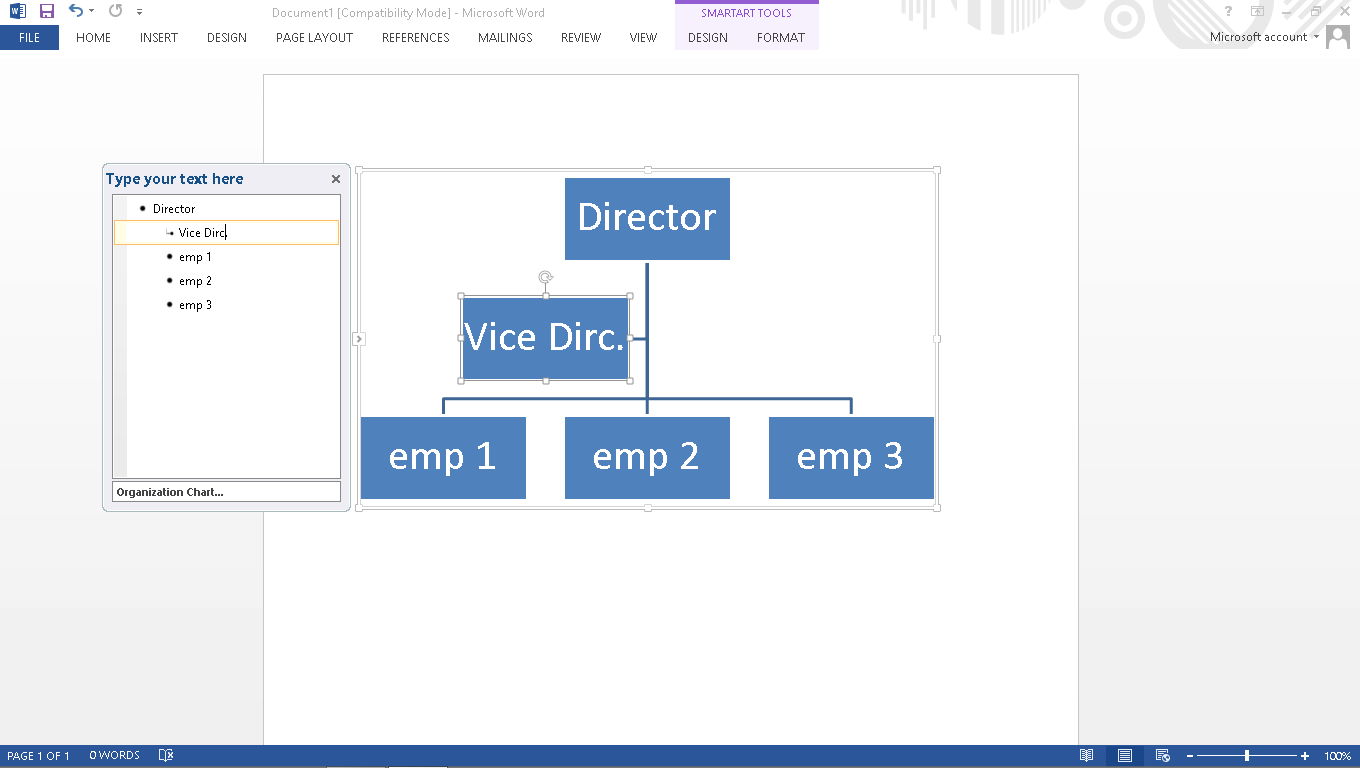 Step 4: Layouts
You can change different layouts of your organizational chart in words. There are different styles of rankings, and you can choose what fits your company the most.
Step 5: Format
Before finalizing your chart, you can make it look interesting by changing the colors of your chart. You can explore it by opening the Change Colors dropdown. Moreover, if you want to return to the previous template, you can click on the Reset graphic.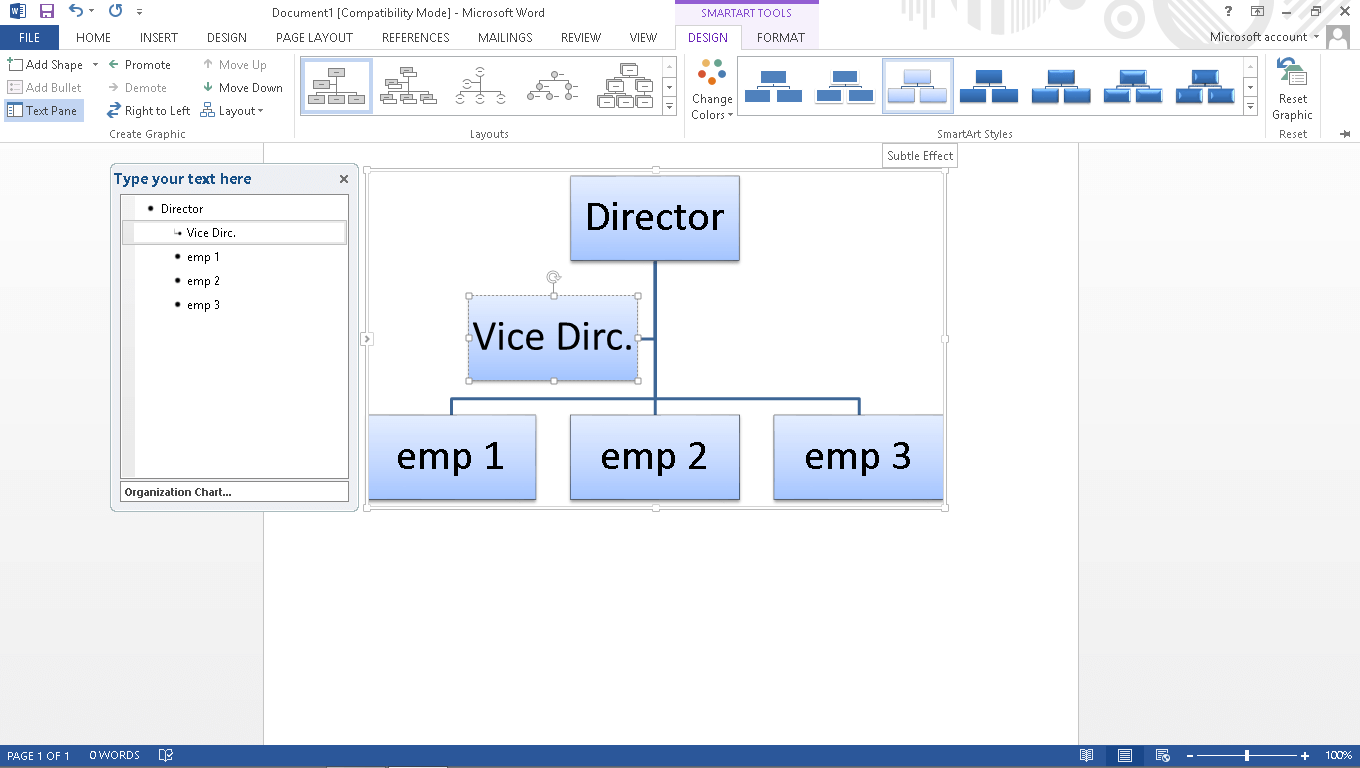 3. How to Create an Organizational Chart Online Easier
After we have looked into how to create an organizational chart in Word, let's explore how we can do the same in EdrawMax Online. What makes EdrawMax unique is the user-friendly interface that allows it to make varying organizational charts. With its help, you will have a perfect chart for your company in no time. You can follow the steps below to create an organizational chart without any hurdles.
Step 1: Open EdrawMax Online and login
Open your browser and head over to the search engine. Type "EdrawMax" inside and open the EdrawMax Online official link. Once in the home interface, you can create the organizational chart in EdrawMax. You must go to the File option in the top left corner. You will find the Organizational Chart option under the New tab. Once you click on the blank template-where you can see the arrow in the image below- you will be transferred to the edit screen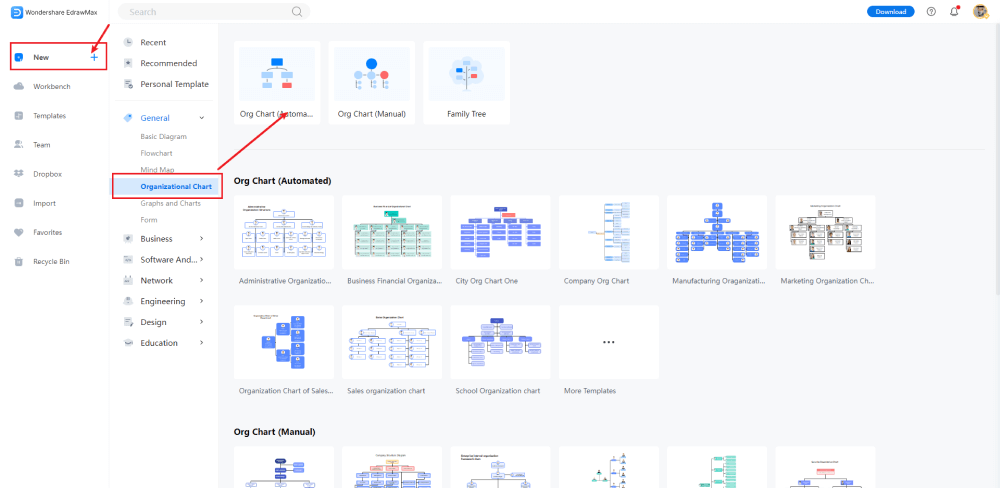 Step 2: Field options
Once you get to the edit screen, you can start personalizing the field. You can go to the Org chart option on the top bar of the interface, then click on org data, where you can add more fields in each box. This special feature allows you to enter more details related to each individual in the hierarchy. You can also customize your field for the role to make it more manageable.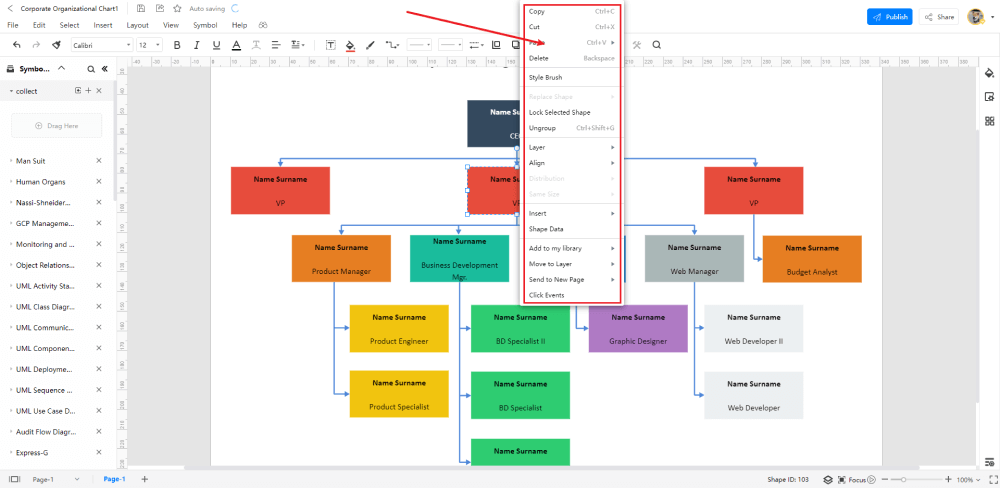 Step 3: Fonts and other elements
You will find the display options tab in the Org data drop menu. Here, you can easily change the font, color, and size of the boxes. You also have the option to show pictures of the candidate or not. So, alter the features according to your need and click on apply, to see changes.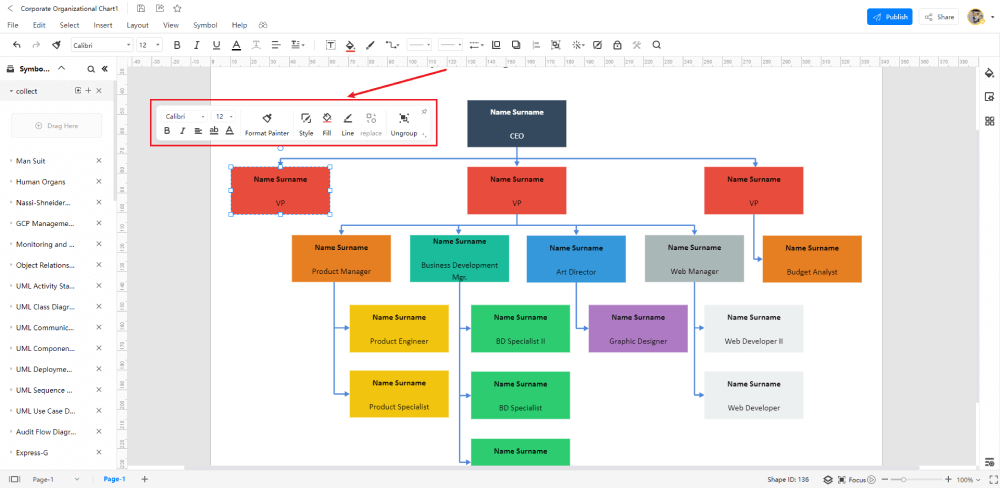 Step 4: Customization
Once you organize the field, you can return to the Symbol tab. You make changes to all the boxes at the same time. On top of that, you can also add colors, change connectors, and add other elements to the chart. What's even better? You can update the positions by selecting the data property menu and adding new titles. In the end, you will have your own-customized chart.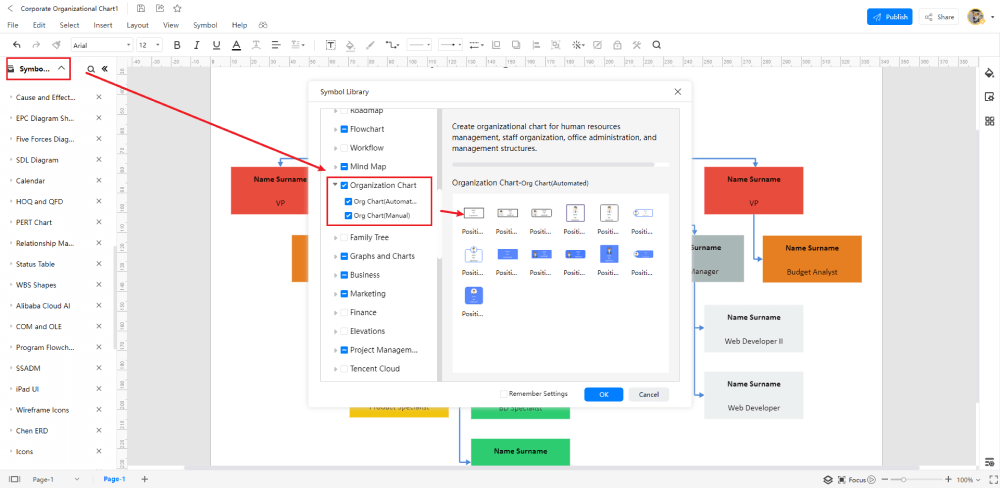 Step 5: Templates
In the edit interface, you will find numerous options to make your organizational chart more appealing and comprehensive. With different components, you can recreate more layouts and designs. If you do not want to create the organizational chart from scratch, you have the option to select from numerous templates. In the program's main interface, you will find the Template option under the bar tab. You can also search for them on the search bar.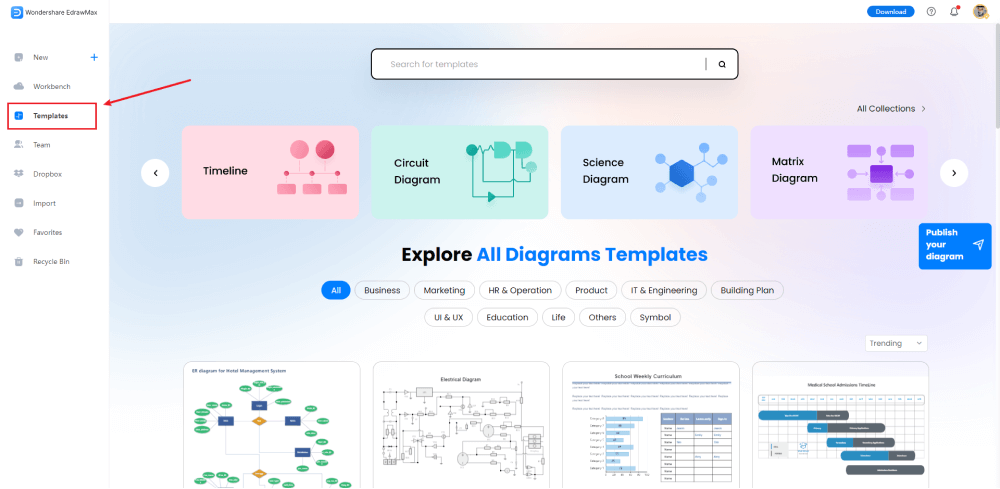 Step 6: Saving/Publishing
Once you have completed organizational chart, you can export it and save it to your computer. You can go to the file option, select Save As an option, and store it in 14 unique formats. As mentioned above, you can publish your template using the Publish button on the top right of the interface.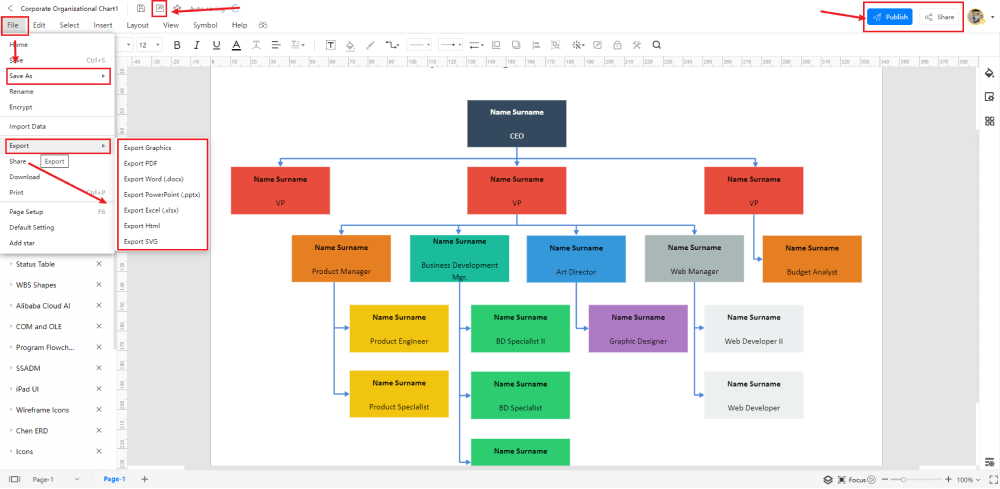 4. EdrawMax VS Word
Word is an excellent word processing tool that allows you to generate charts as well, especially when it comes to simple charts, Words might seem appealing to many people. However, it does not allow you to create an organizational chart tailored to a company's specific needs. Due to the expanding number of positions introduced by entities, it would be time-consuming to open several charts to find out information about one individual. EdrawMax solves it for you by adding more fields in each box.
For that reason, EdrawMax is the most effective software out there in the market. It allows you to save tons of time with its easy-to-use interface. You also have more elements to make your chart visually eye-catching. Furthermore, it minimizes the need to manually update your chart, as you can use the Promote feature to make changes directly. As a result, it saves you time and makes things much more manageable.
5. Online Organizational Chart Maker
There are numerous Organizational chart makers in the market. Though, not all are up to mark. To make it smooth for you to find the correct organizational chart, we put forward EdrawMax Online. It provides you with the value of your money and assists you in making the best Organizational chart for your business. With its 15 days trial, you can get a glimpse of its countless phenomenal feature.
The interface of EdrawMax is specially designed to make it easier for users to navigate the program.
You will see diverse yet distinctive ready-made templates in the template community. So, you can select the "Right" template for your business.
EdrawMax provides vast customization perks that never put an end to the creativity of its users.
With a few clicks, you can shape every minor detail of your template.
EdrawMax never disheartens people with basic design knowledge. The main idea of this software is to make it available for all its users.
EdrawMax Online
Create 280+ types of diagrams online
Access diagrams anywhere, anytime
Everything in desktop + Templates Community
Team management and collaboration
Personal Cloud and Dropbox Integration
6. Key Takeaways
Word and EdrawMax provide organizational charts, providing options to fulfill your needs. However, EdrawMax takes the lead in every possible feature. As far as customizations, 50,000+ symbols and an easy-to-use interface make it unmatchable. If basic knowledge can be used to create complex designs, why would anyone need to learn how to create an organizational chart in Word? Still curious? You can try its 15 days trial and experience it yourself without paying a single penny.