1. What is The User Experience Map?
A user experience map shows the whole end-to-end user interface that a person would be working through to reach a goal. The experience map is related to goods and services, and it is applied in a broader sense to explain basic human behavior. It lets a company envision a simple picture of interaction until it takes into account the actual product or service.
The user experience mapping is one of the methodologies used by UX designers to help them develop trust and communication for their customers to improve a product's user experience.
It is important to note that UX designers use four primary forms of visualization, each with specific processes and priorities. However, all approaches within an enterprise share a fundamental goal: to imagine and better appreciate the customer interface in order to define and address pressure points through the creations of a marketing manager.
The four forms of mapping include:
Empathy mapping;
Experience mapping;
Customer journey mapping;
Service design (blueprint) mapping.
An experience map draws on a standard, high-level interpretation of human actions to accomplish a clear objective.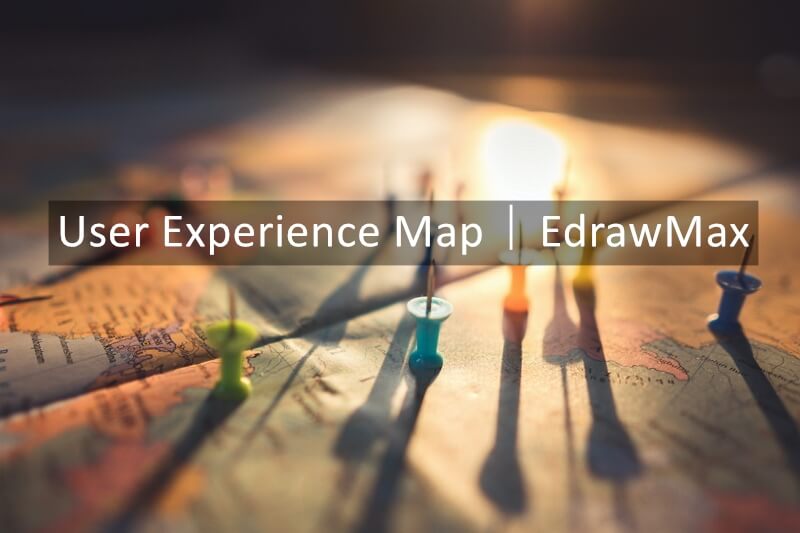 1.1 Why Utilize User Experience Map
Have a big picture of the journey of your customer;
Optimize user experience by identifying the negative user experience and addressing it;
Conversion funnel designed when you focused on points of friction;
Identify the weak points of the client, fix them, and get the opportunity to get them back on board;
Design the road toward a more significant consumer experience;
To understand and evaluate overall human behavior.
1.2 User Experience Map vs. Consumer Journey Map
The user experience map and consumer journey map can sound confusingly similar, and some elements differ with both. But when deciding whether a journey or experience map will best serve your organization's needs, there are a few very vital differences to understand.
In short, an experience map is a complete visualization of the overall picture, from which everything that can affect the experience of a consumer. Furthermore, a customer journey map is more focused on a specific sector of the company or a single purchase, and an individual customer profile.
Customer journey mapping should be done anytime you want to put yourself in the shoes of a consumer, whenever you want to learn what they are feeling while engaging with your business or product. Generally, the customer journey mapping can make great use of while you have a clear target in mind.
If you want to scratch in on a specific client or individual category, customer journey maps are the best way to get a more in-depth view of one particular aspect of your market.
In contrast to journey mapping, it is safer to use a customer experience map if you don't know precisely where the issue lies.
Understanding what the root of the problem is not easy, and by addressing the process in an honest and open-minded way, you may potentially pin down just where the consumer pressure points are, because you may not have realized that they existed at all before.
2. How to Create The User Experience Map in EdrawMax
The user experience map is the way to visualize how customers experienced during the shopping or any transaction procedures. Therefore, it is more vital for a company or businessman to make an experience map to offer better service for gaining more profits. Using EdrawMax to make your experience map within minutes, the following are how to create it by steps.
Step 1: Open EdrawMax and click 'Business' to choose a proper template for starting create your experience map.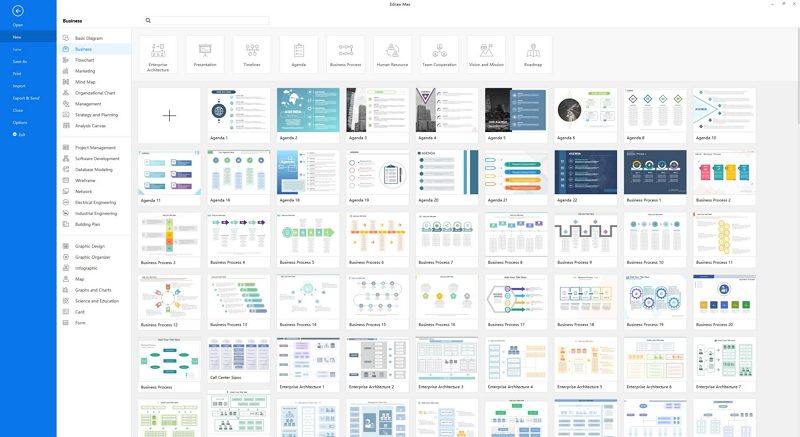 Source:EdrawMax
Step 2: Once selected, you can choose a template or the option for a blank canvas.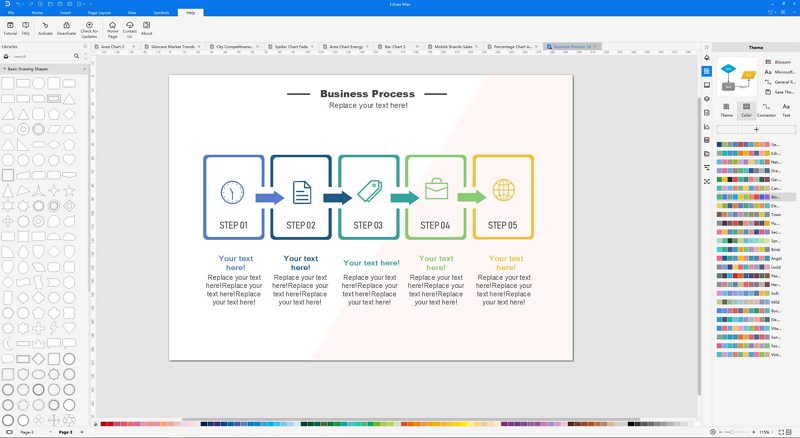 Source:EdrawMax
Step 3: Create your experience map from the full range of shapes, colors, and grids available. Enter your text.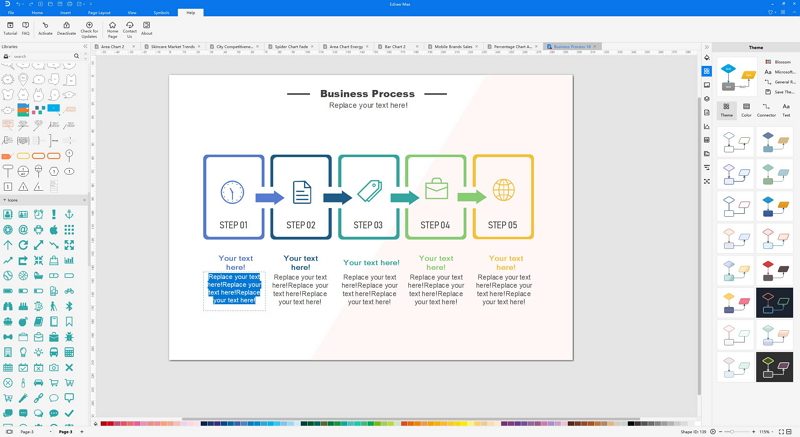 Source:EdrawMax
Step 4: Save and export your diagram to any file type you wish to. EdrawMax is compatible with multiple file types, such as Microsoft Office, Graphs, PS, PDF, HTML, SVG, Visio.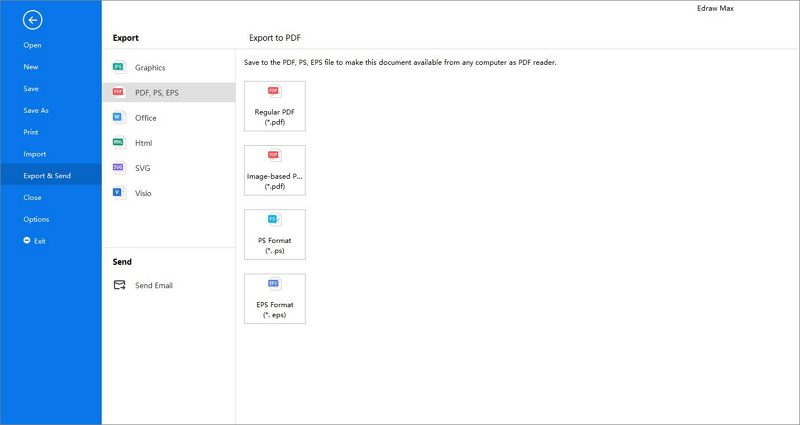 Source:EdrawMax
3. What Makes A Good User Experience Map?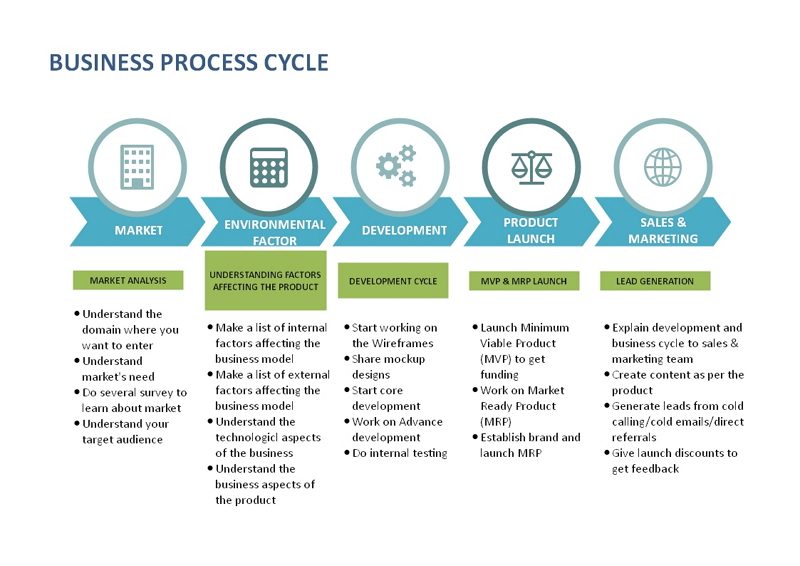 Source:EdrawMax
Develop a persona

The first step in building a successful user experience map is developing an identity to recognize who the customers are. It will help the company understand who the real consumers are, what they need, and how they communicate through all touchpoints with your business.

Establish stages for consumers

User experience mapping is classified across consumer levels, generally referred to as stages. Each stage will visualize a significant goal that your user is trying to accomplish on their overall journey.

Define interaction between customers

Next, describe your customer experience (from start to finish) by defining the customer's touchpoints for communicating with your organization. Each touchpoint contributes to the user experience overall. Anticipating the users' needs and frustrations and understanding each touchpoint in a broader context helps you optimize every step of your customer journey and design better experiences.

Conduct research

Next, you'll need to research various recruitment methods by communicating directly with users. It 's crucial to have participants who are actual users of the product. It offers a positive perspective.

Identify friction points

You should take a step back to look at the larger picture until you recognize your consumer, ambitions, and the direction they must follow to accomplish their target. You will better grasp the broader situation and recognize pain points by observing the customer's overall experience.

Resolve friction points

Once you and your team have established pain points, do an action plan to overcome each of them within your design. Regularly gather and review information from the customers.

The user experience map is not only to write down and imagine the user journey but also to see the experience from the viewpoint of the customer, note down the friction and figure out how to deal with it.
4. Conclusion
The user experience map can help you improve the customer journey considerably even before you start prototyping. It allows you to see from the viewpoint of your customer and imagine their experience friction points.
Furthermore, the user experience mapping is a perfect way to appreciate the customer and their context when you immerse yourself in the design process. When our customer interface is known, we will develop incredible interfaces to relieve pain points and improve performance. EdrawMax is the simplest tool with an intuitive interface and rich design libraries to help you design experience maps with just a few clicks.