1. What Is Education Infographic
Education Infographic aid learning in a variety of ways in a virtual learning environment. Learners must be able to locate and comprehend information swiftly. Since most people nowadays are visual learners, a variety of research highlights the significance of education infographics. One of the main functions of education infographics is to convey a topic in a very subtle yet understandable way to the viewers.
2. The Education Infographic Examples
Education infographic examples may be used in a variety of ways in teaching, both online and off. Venn diagrams, flow charts, pie charts, and other multimedia presentations can be used, or they can be components of an infographic. Infographics are excellent for efficiently representing essential topics. Here are some examples of education infographic that are useful in the following situations:
To offer a brief summary of a subject
To clarify complicated concepts
To sum up a technique
To outline key concept
To provide scientific studies or questionnaire
To bring attention to a problem or situation
With that said, let us now look at some of the education infographic examples that are most commonly used worldwide.
Example 1: Education Infographic
As mentioned earlier, an education infographic is a simple infographic that's sole purpose is to deliver information or data. Looking at the diagram above, it is evident that not a lot of visual images are added; instead, many descriptions are placed. These short descriptions should contain factual, educational information that can serve as a summary. Students would glance at an infographic than study a lengthy essay composing essential everyday life information. In basic terms, an education infographic assists in covering complex concepts in a far more student-friendly manner.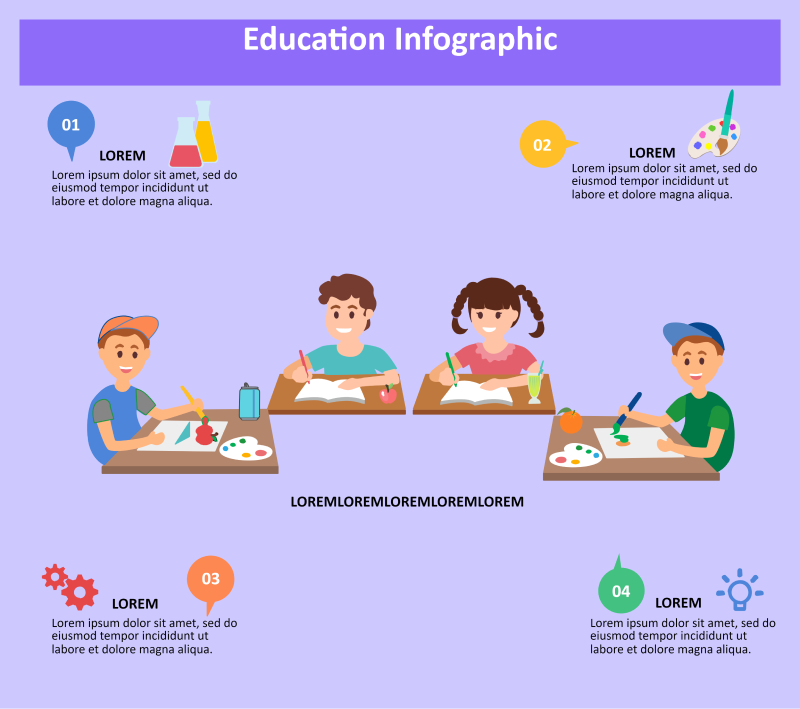 Example 2: Education Infographic Template
The main feature of an education infographic template is to have a background that emphasizes a school or a university background and simple description boxes that contain summaries of concepts. Usually, an education infographic avoids exceptionally vibrant colors and designs to focus only on the core topic and the descriptions.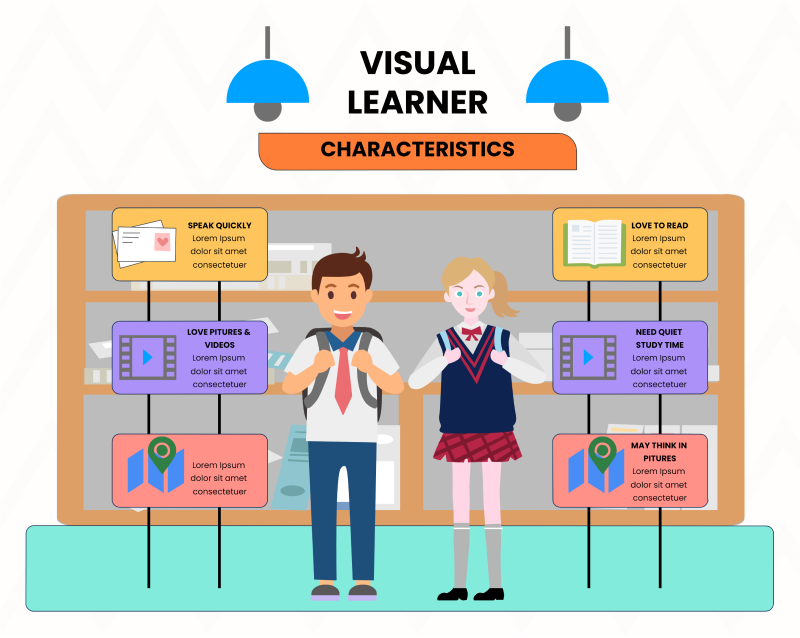 Example 3: Higher Education Infographic
The first portion of this higher education infographic includes some bar graphs as well as many subject selections such as education, Chemistry, music, and astronomy. Moreover, you are not limited to these possibilities and may entirely alter the images, words, and bar chart to meet your needs. The following section might be used to demonstrate several job alternatives, and the last portion includes some images matched with text.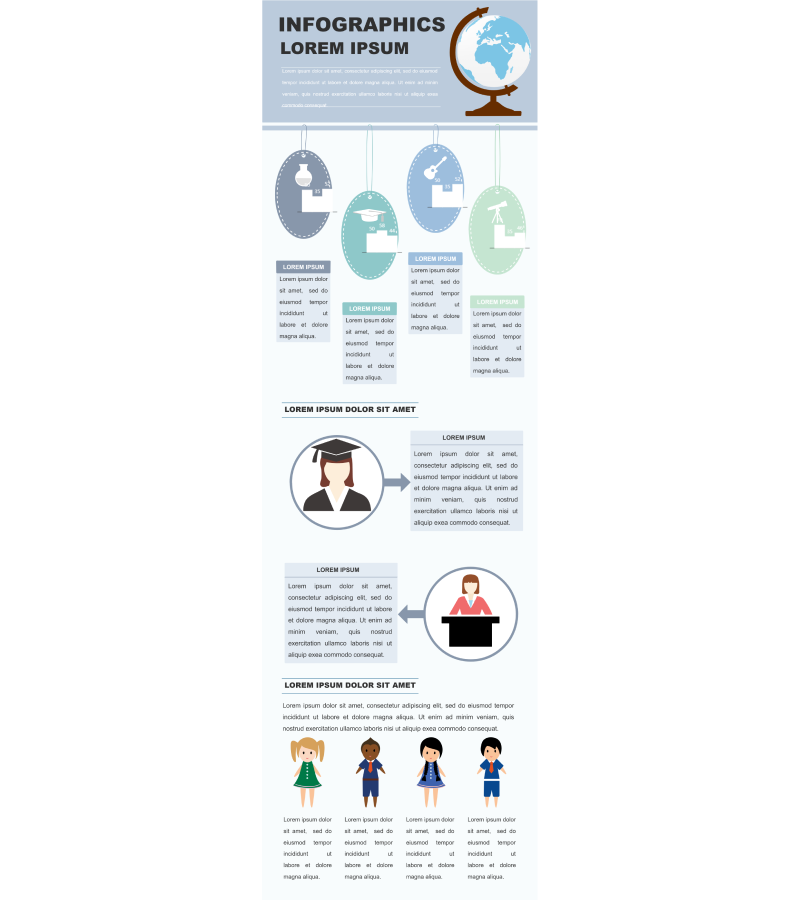 Example 4: Education Infographic Poster
This is an education infographic poster that focuses on environmental conditions. Here the colors and the diagram complement the topic, as this poster talks about the conditions in Antarctica. The infographic also offers strategies to keep the glacier from melting, such as banning the production of CFCs, reducing emissions, lowering pollution from companies, and planting more trees, among several other factors.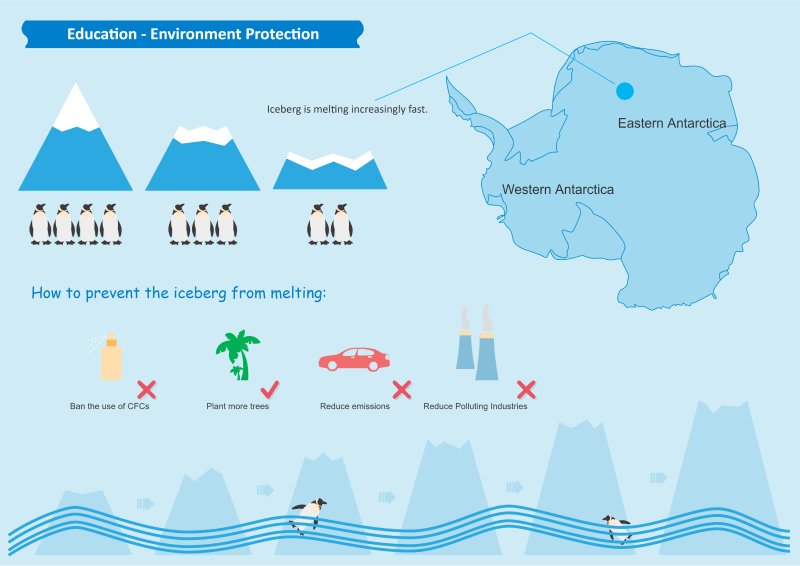 Example 5: Special Education Infographic
Special education infographic follows the protocols of subtly making any topic understandable by a set of special kids and parents. This can be very challenging as these infographics should not contain complex texts or twisted words. However, compared to other education infographic examples, this infographic incorporates and focuses primarily on visuals.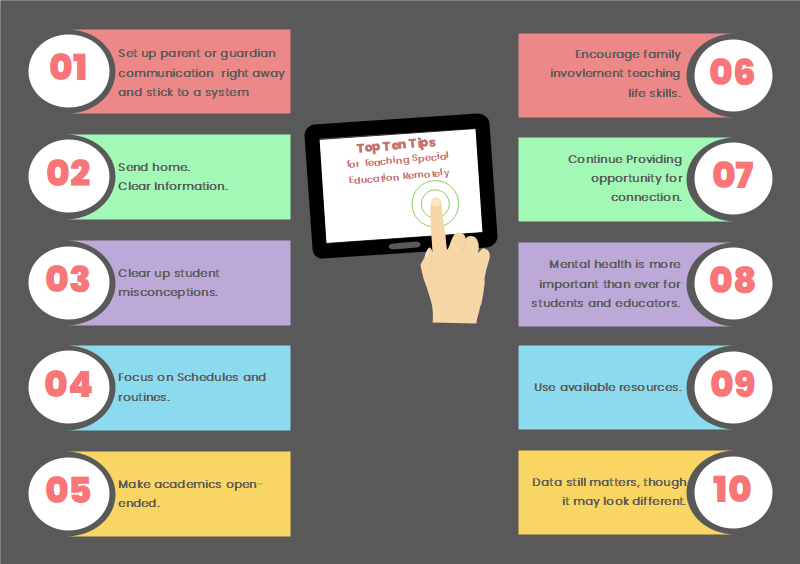 Example 6: Education Infographic for Kids
Education infographic for kids primarily focuses on teaching kids' good behavior, the dos and don'ts, and a few informational topics. Here in this infographic, we can clearly see that the visuals are more appealing in conveying why bullying is wrong. They have also distinguished different types of bullying so that kids can relate to it and understand its consequences.
Example 7: Online Education Infographic
Online education infographic primarily focuses on aiding teachers to teach students virtually. Since many schools and universities have begun online classrooms, this kind of infographic can be extremely helpful for both teachers and students. Similar to the other education infographics, online education infographic is simple, on-point, and filled with textual information.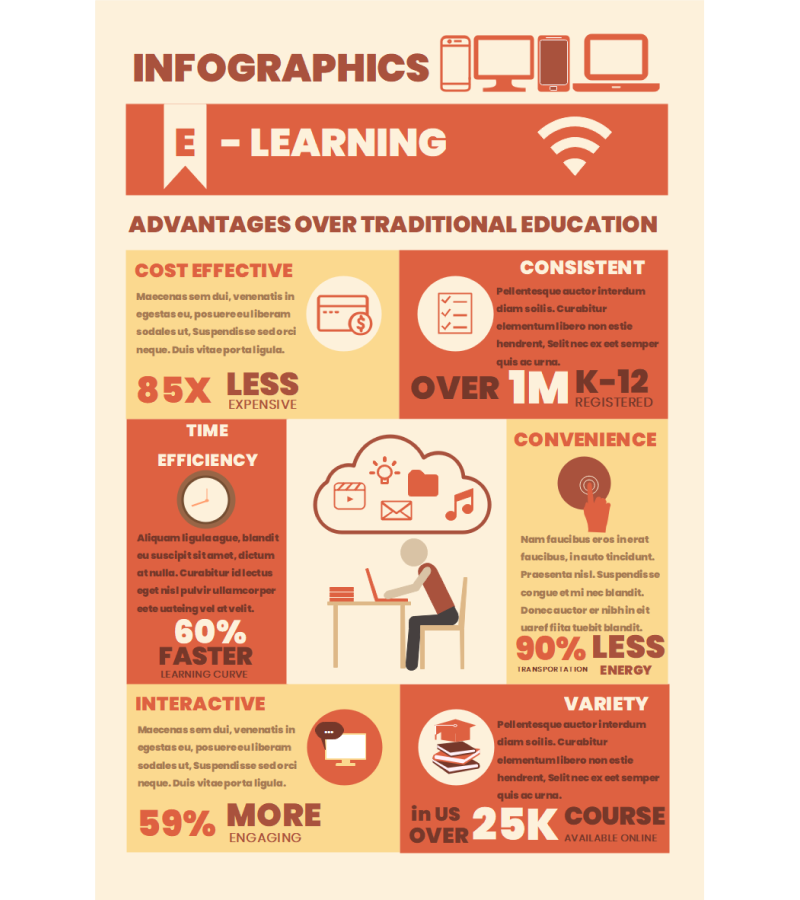 Example 8: Infographic Examples for Students
Infographic examples for students mainly focus on providing general tips and tricks to maintain a balanced and organized life. The diagram above talks about some of the ways students could keep their chins up. It is often depicted by a step-by-step guide on doing things the right way. Unlike other infographic examples mentioned above, this infographic focuses on vibrant colors, compelling visual images, and short descriptions.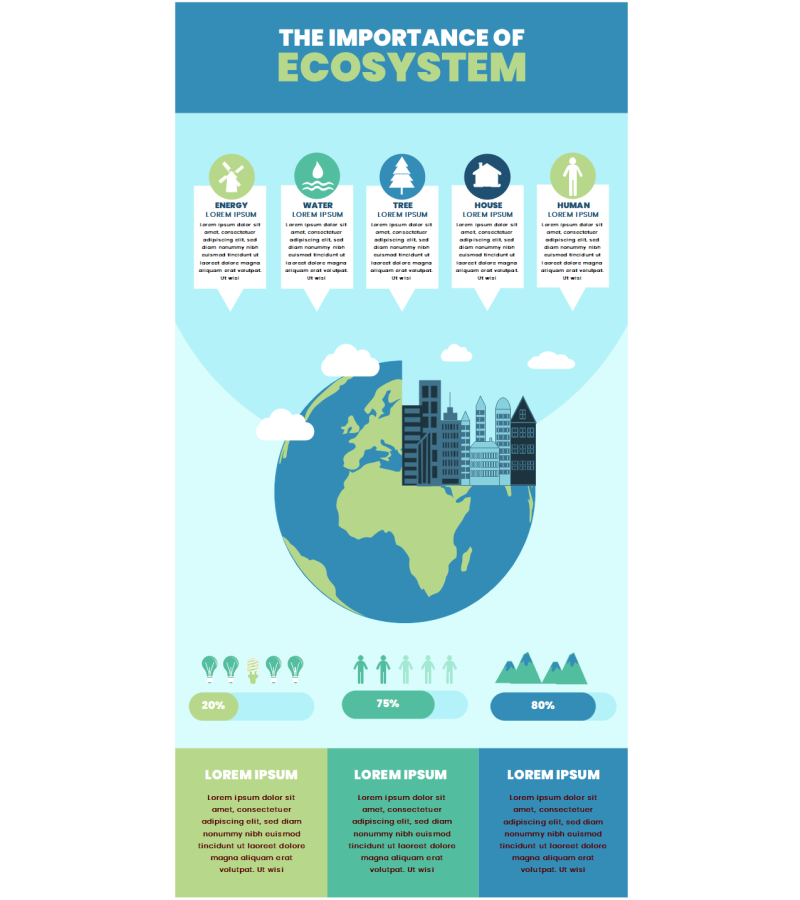 Example 9: Bilingual Education Infographic
Bilingual education infographics provide students with the ability to learn or study in their own language or learn a different language through infographics. In the above infographic, we can clearly see that the infographic focuses on the topic "Why choose bilingual education?" Such topics can make students more curious and would make them want to know more.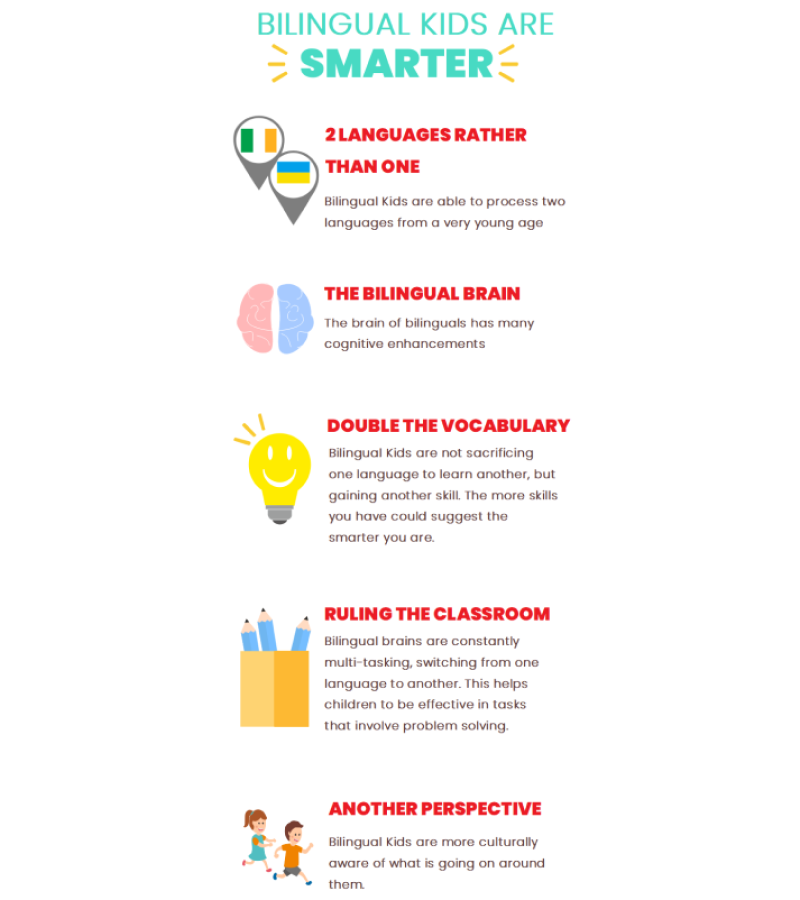 3. How to Design an Education Infographic
Creating an education infographic requires knowledge of the specific topic that you might choose. Since it is primarily for educational purposes, one should be more cautious while designing an education infographic. Some of the steps involved are:
Step 1 - Choosing an intriguing template:This is by far the most crucial aspect since a lot of students would want to view something that is more engaging rather than just textual stuffs.
Step 2 - Getting the facts right:It is extremely important to get the facts right before designing an educational infographic. Most teachers and students would not welcome anything that is not factual.
Step 3 - Images play a crucial role: From kids to teachers, everyone would feel comfortable if there was an image next to all the textual stuff. This would not only make the learning process simple but also engaging.
Watch this video to learn more. If the video doesn't play, please visit it at YouTube.
4.Best Online Infographic Maker
If you are a teacher who would want to create an exciting infographic for your teaching methods, then Edrawmax is the best place for you. Edrawmax features a multitude of educational templates to choose from. From charts to graphs, anything and everything that you might want to make your teachings much more engaging could be found in Edrawmax.
EdrawMax Online
Create 280+ types of diagrams online
Access diagrams anywhere, anytime
Everything in desktop + Templates Community
Team management and collaboration
Personal Cloud and Dropbox Integration
5. Key Takeaways
Education infographic is an important type of information for most online courses. They're entertaining to look at and can turn even the hardest, sophisticated and technical material feel engaging. Now that you understand what an education infographic is, when and how to use one, it's time to get started on your own. Head over to Edrawmax's template community and choose your desired educational template and start designing! Find more infographic templates.
Related Articles