How to Make a Blueprint
This article talks about the different ways and tips on how to create your blueprint from scratch. It is complete with a step-by-step guide to making your blueprint easy to draw.
1. Introduction
A blueprint is a duplicate of a technical drawing. It enables you to visualize a more extensive project from a picture, and it simplifies the process to ensure that all steps are taken when building the project. In this step-by-step guide, you'll understand the methods on how to make a blueprint on your own.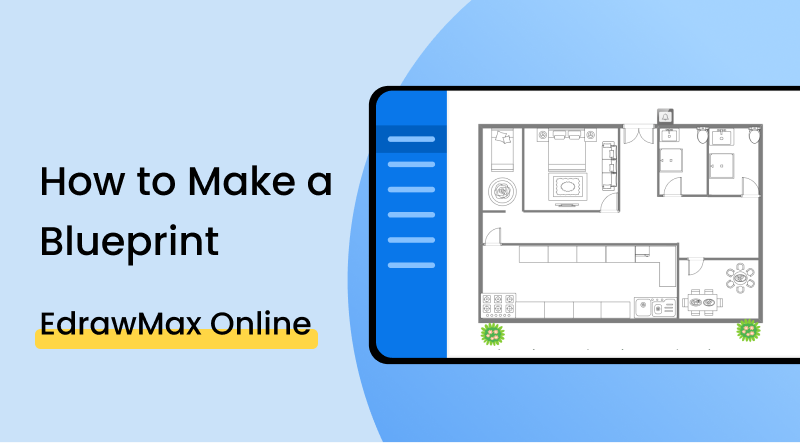 2. How to Create a Blueprint
There are a few crucial things to know before starting to design your blueprint. For example, how to read them, imagine the building or project you want to build beforehand or deciding on a scale for your project.
1. Learn how to read blueprints
To be able to read blueprints, you'll need to understand how to read them. There are title blocks on a blueprint, as well as notes and legends, that will guide you through things like the blueprint's name, location, vendor and site. It is also important that you use a similar blueprint to the one you want to design so you have a reference.
2. Visualize your project in your Mind
When projecting your blueprint, think about how you'd like it to be. For example, imagine the layout of rooms, placement of electrical appliances, or where to put doors and windows. Also, keep in mind how thick the interior and exterior walls have to be and how that will combine with the rest of your design. You must have all of this thought out before starting your own blueprint.
3. Deciding on a scale for your blueprint
Having consistent scaling of your design is essential for representing a blueprint into a real-life project. Maintain the scale throughout the whole blueprint, and you should have no problems with measure when applying it for construction.
3. How to Create a Blueprint Using EdrawMax Online
EdrawMax Online is a comprehensive program for creating 280+ types of diagrams and drawings. How to create a blueprint online using EdrawMax online is relatively straightforward with these simple steps.
Step 1.
Sign Up or Login EdrawMax Online
Open EdrawMax and sign up to start exploring the world of drawings. If you already own an account, please sign in with your username and password.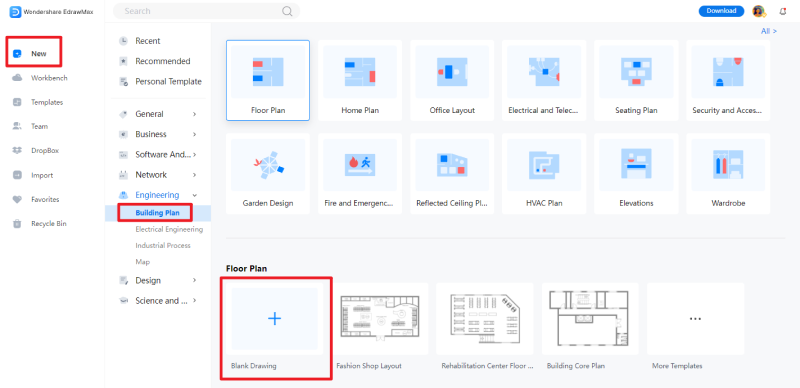 Step 2.
Go to Diagram Type
Go to "File" and press "New". That will display a few templates of blueprints and then click on "Floor plan". Next, you'll see the symbols library on the left panel, and on the right, you'll have measures for your design. Finally, at the bottom of the screen, you'll find a colour pallet to colour your floor plans.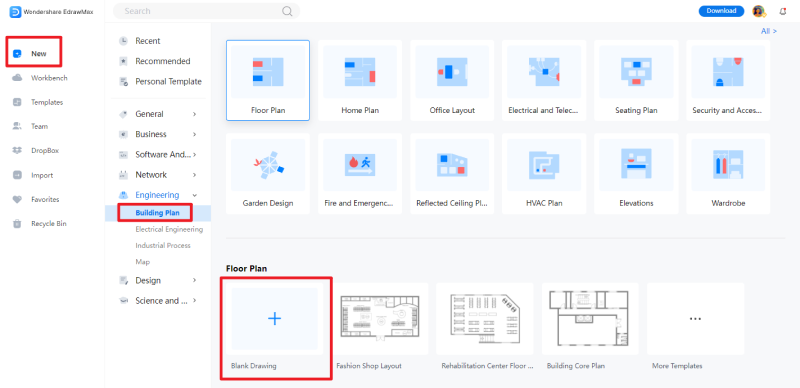 Step 3.
Create the Exterior Wall
By dragging a shape from the left panel, "Wall Shell and Structure," you can start with the exterior walls and connected with others.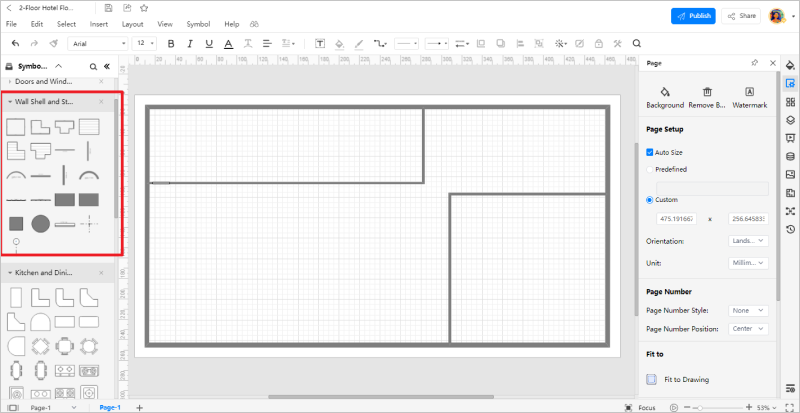 Step 4.
Draw Interior Walls
To draw interior walls, simply drag and drop walls on the exterior ones and then stretch them as you please from your design.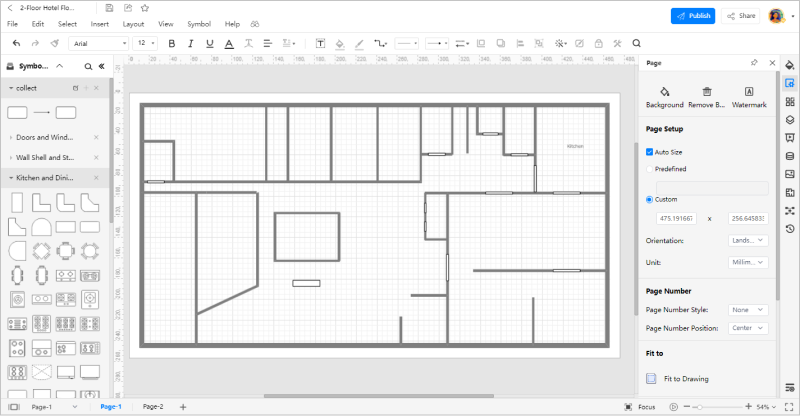 Step 5.
Draw Doors and Windows
From the "Doors and Windows" symbol library tab, you can place any door or windows onto a wall and drag them in or out as you see fit. For example, if it is better for a door to open outwards rather than inwards. You can click on the rotating button to rotate the doors and windows.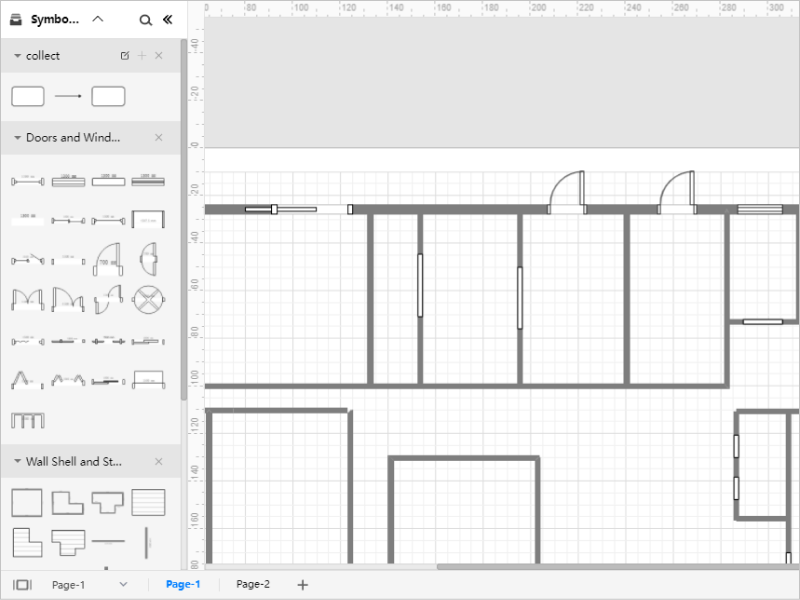 Step 6.
Label the Spaces/Rooms
In order to label spaces and rooms accordingly, you'll need to place some things that only belong to that space. First, go to "Predefine Libraries" and choose the designs that you want to insert. Then, all you need to do is click on them to enable them, and they'll appear on your library on the left panel. You should label your rooms by just inserting its label in the center of the room.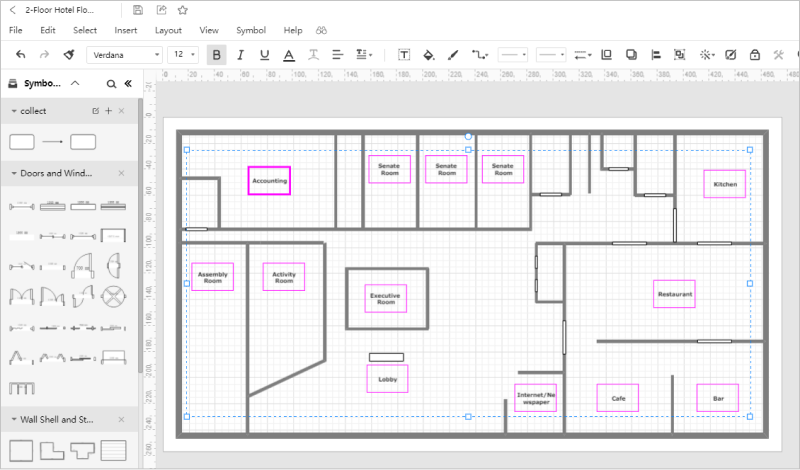 To add furniture to your design, simply choose what type of furniture you'll need from your libraries. Then, remember to click on the correct tab when looking for it.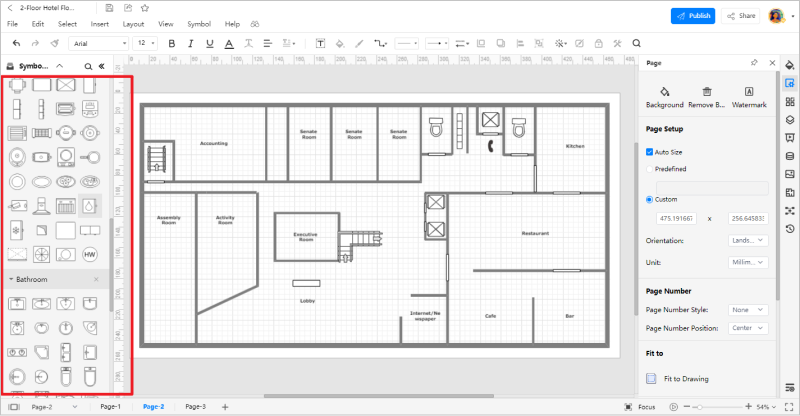 Step 8.
Insert Symbols for appliances and electrical outlets
To do this, scroll down to "Add Shapes" at the end of the right panel and search for "Electrical". Then, under "Floor Plan", you'll have the option to choose "Electrical and Telecom", and it will give you the right appliances to add to your design.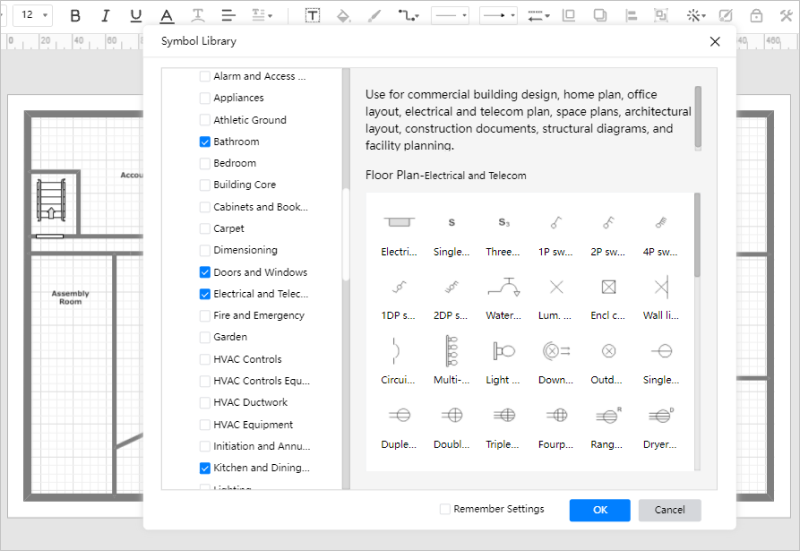 When you're done with your design, click on "File" and scroll down to "Export". It will give several options on how to save your project, apply the one that fits your purpose. If you click on "Share", a window will pop up on your screen, allowing you to share your project with other people through diverse platforms.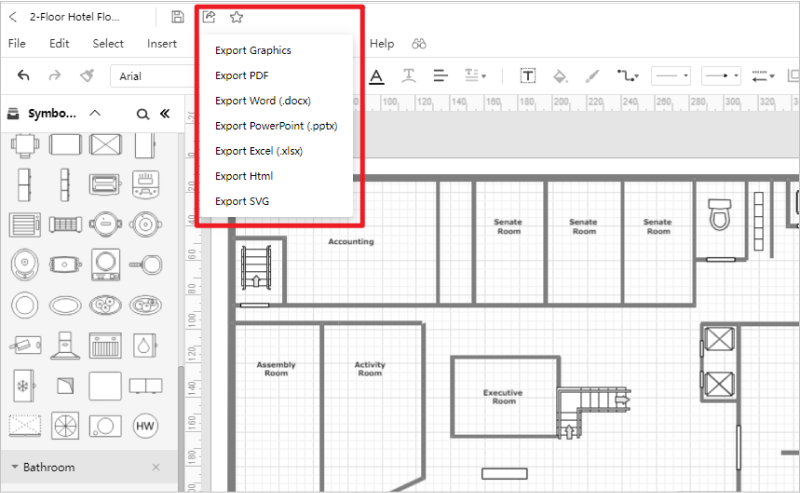 4. Expert Tips for Creating a Blueprint
Tip 1: Know the difference between a blueprint and a Floor plan
A blueprint is a copy technique, referred only to the white lines on a blue paper with only the shape of the design and its different rooms. A floor plan is a more complex layout of the blueprint. It is filled with complete measures and details.
Tip 2: Using a professional blueprint tool
If you want to draw your blueprint by hand, all you need to start out is a pen, paper and a laser measure for accuracy, but it will not be accurate and time cusuming. Try to use a blueprint tool with read-made floor plan symbols and mesaurement features will be more productive.
Tip 3: Walk around the property
If you are able to, you should have a walk around the property, if it is a house. If it is an apartment, try to quickly look at the different rooms and take a mental picture of it all.
Tip 4: Draw your walls first
You should start with the largest room on the property. Walk-in and consider its shape. Measure it and pencil down the numbers. It is essential to start in this room so you'll have space to draw the other ones on the blueprint.
Wondershare EdrawMax
EdrawMax is the easiest diagramming tool that serves all your purposes. Try it free now!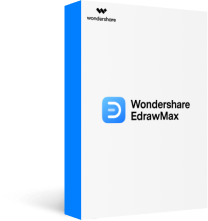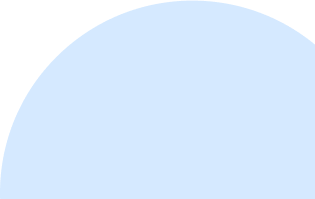 5. FAQs About Creating Creating a Blueprint
Floor Plan Vs. Blueprint, what is the difference?
A blueprint is a rough draft of a floor plan. It is indicated by white lines on blue paper, and it only contains the shape of the project. A floor plan is a more complex blueprint, where you already have proper measures, the location of doors, windows, and other appliances.
Blueprint makers recommendations?
There are a few good online blueprint makers that will get your job done. Like Smartdraw, AutoCad and so on. But if you're looking for software with complete tools, then you'll have to use EdrawMax Online.
6. Key Takeaways
You can design the house or apartment of your dreams using a blueprint. It is easy, and with this comprehensible guide, even more so. However, if you want a smooth experience and available tools, EdrawMax Online is the best software out there on how to make a blueprint.
Create and share 280+ diagrams with EdrawMax Online
Related Articles