Free Editable Blank Invitation Card Examples
Traditional invitations are almost not practical any more in this digital age. Guests can easily forget about the date and venue, and keeping physical invitation cards is tricky. Digital invitation cards are easy to track and add to reminders and daily scheduling in different programs. So, how can we make stunning blank invitation cards for personal and business use? Let us see.
1. What Is an Invitation Card
An invitation card is used to invite people to your events like a Birthday party, success party, anniversary, wedding, etc. it must include the day, time, timing, and any other necessary information about the occasion. A well-designed and well-thought invitation expresses that you are excited to have the guests over and entertain them. In the corporate world, invitations can also work as a marketing and PR tool to strengthen relationships with clients and other stakeholders in the market.
Designing your invitation cards yourself gives them a personal touch and helps you connect with people more effectively. It is a fun activity for you too. You can even create blank invitation cards and personally address every guest.
2. The Blank Invitation Card Examples
So, you can be very creative and create your invitation cards from scratch. You can also use the blank invitation card templates for creating the invitations or use the templates as an inspiration to help your creative juices flow. So, there are many factors in invitation design. It would be best if you had complete and relevant information, graphics, and visuals to make it attractive and a personal touch. You might want to add branding details from your company logo and website in a corporate setting, etc.
The design of invitation cards is so important that sometimes people decide to open the invitation based on the invitation design. So, let us see some blank invitation card examples to understand the dynamics of a well-designed invitation card.
Example 1: Blank Invitation Card
This aesthetically designed blank invitation card is an excellent option for birthdays, flower shows, nature walks, and even girly playdates. The background with flowers and a pastel background makes it a beautiful invitation. Blank lines provide ample space for editing text with information like venue, date, details, etc. The folding blank invitation card can also accommodate special instructions or messages for the guests because of enough blank lines for text.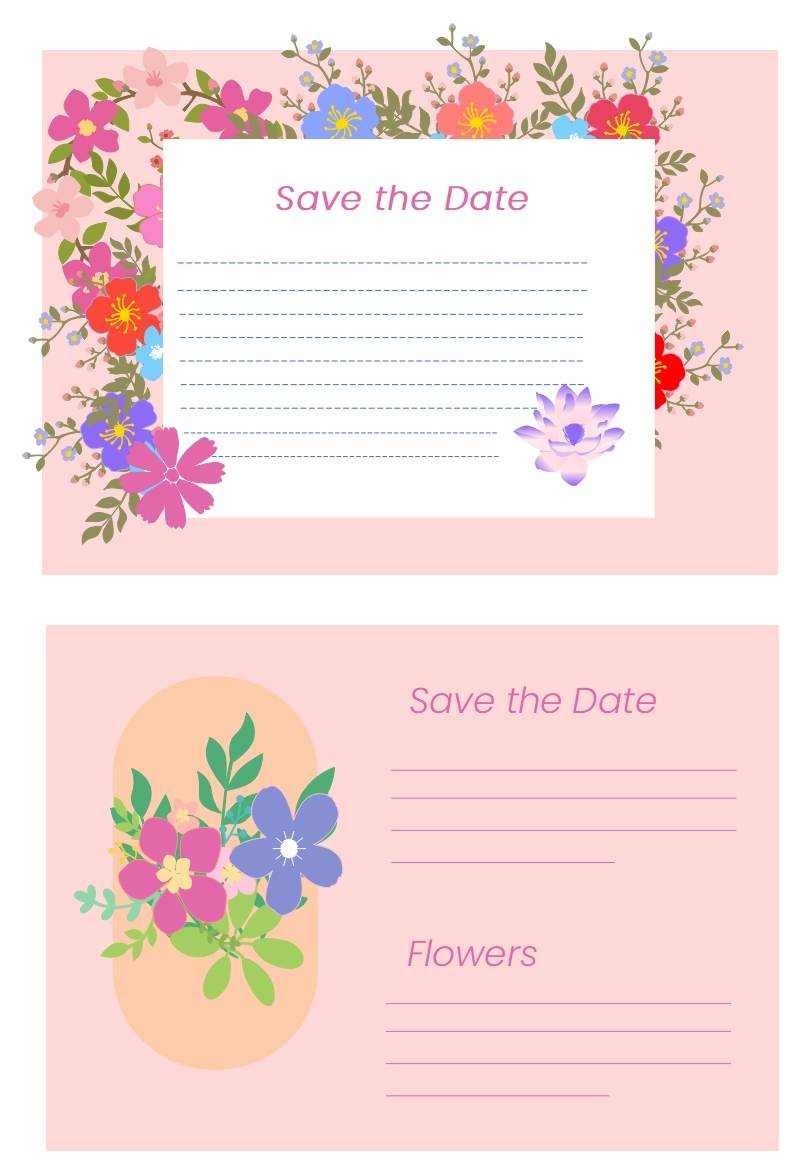 Source:EdrawMax Online
Example 2: Blank Background Wedding Invitation Card
This blank wedding invitation card design is an innovative and stunning card suitable for weddings, bridal showers, and other festivities. The balance of colors makes it very elegant with no gender specification. The choice of writing style and fonts also makes it more readable without losing any design element. You can add your text and styling to this card to make it more relevant to your event.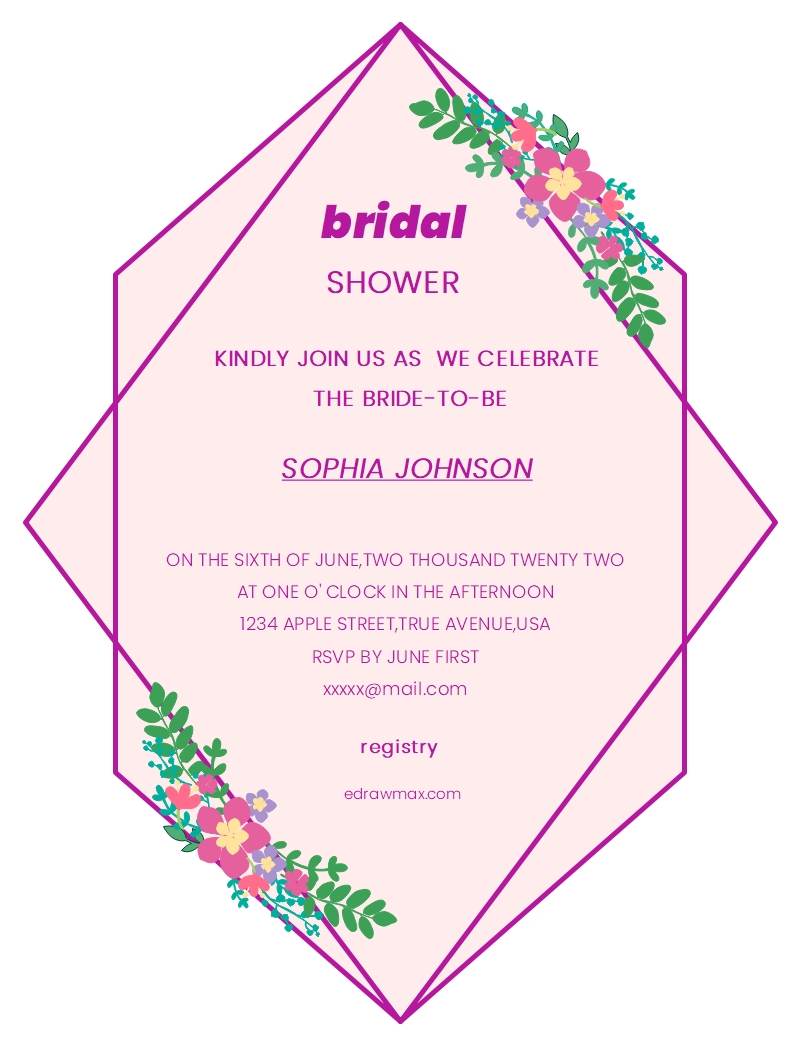 Source:EdrawMax Online
Example 3: Blank Birthday Invitation Card
This is a blank birthday invitation card, but you can use it for any event related to kids, such as birthday or playdate. The bright colors, cartoon characters, and buntings are bound to attract young kids, and they would love to come over to attend the event. The text styling is also effortless and readable, and minimal text is used. This is important to make the young ones feel comfortable and use everything according to their level of understanding not to feel overwhelmed.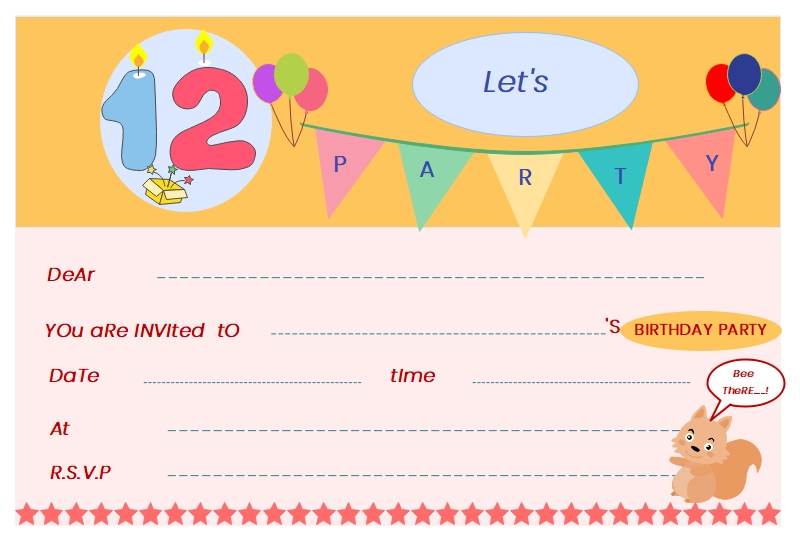 Source:EdrawMax Online
Example 4: Blank Wedding Invitation Card Design
This blank wedding invitation card design uses a decent background that lets the graphics and visuals stand out. The text is straightforward and communicates the most critical information only. A variety of fonts makes the different text segments stand out in their place. You can utilize the same blank invitation card for many other events too. You can use this template for bridal showers, housewarming parties, engagements, and parties.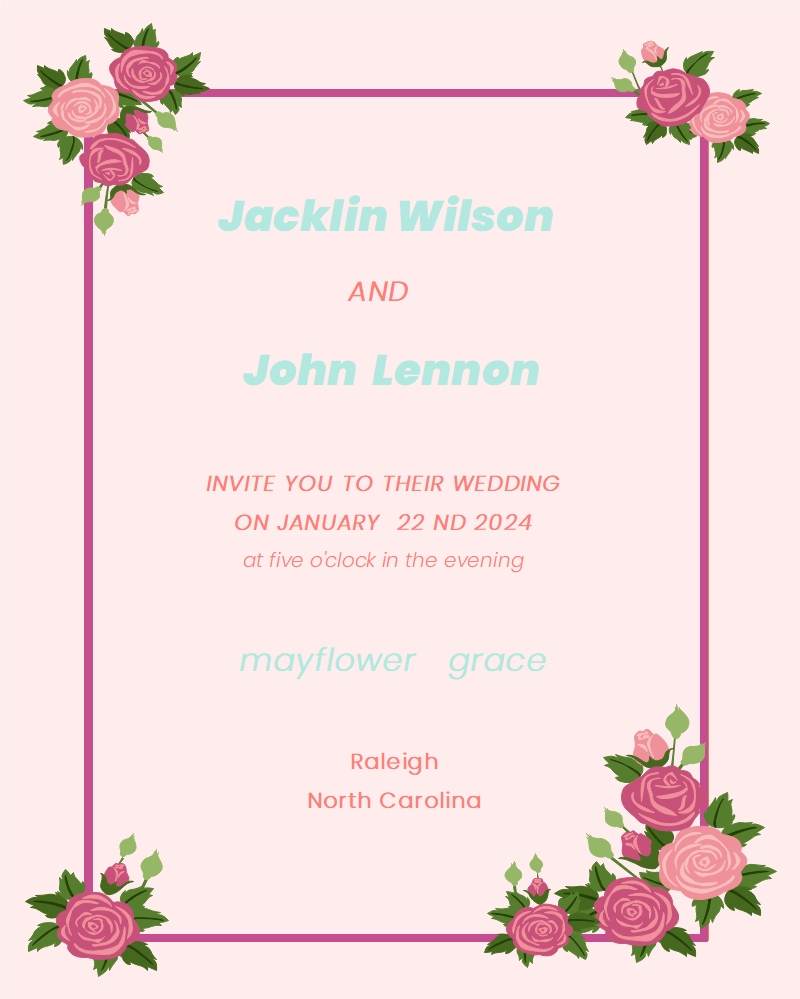 Source:EdrawMax Online
Example 5: Blank Dinner Invitation Card
A perfect blank invitation card is a very versatile invitation template. The text shown in the template is related to the graduation party. However, the same card can be used as a wedding invitation or birthday party. The text is very well laid out as you can see it accommodates address, contact for regrets, and a tentative list of activities such as swimming, music, and food.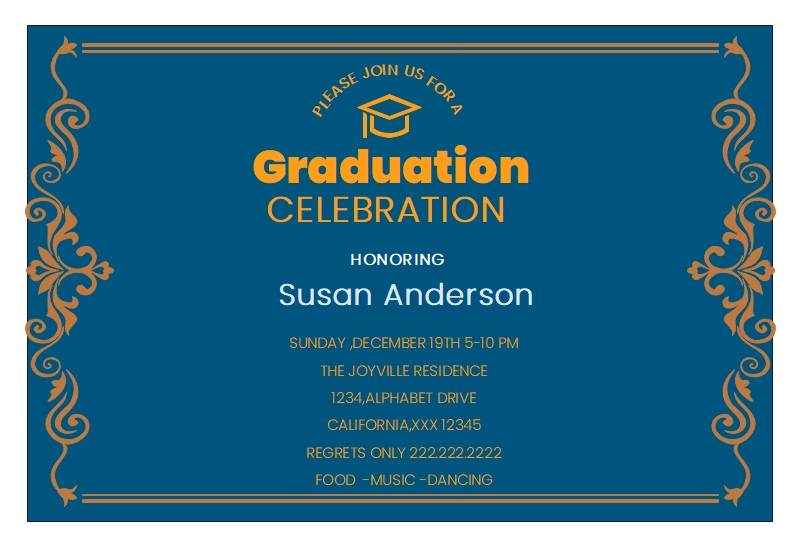 Source:EdrawMax Online
Example 6: Blank Funeral Invitation Card
The blank funeral invitation is a straightforward invitation card with a black and white theme. Saying goodbyes to your loved ones is not easy. This is a compassionate and touchy moment, so the invitation must be carefully designed and drafted. The Black and white theme solves the problem of color choice, and you can go ahead with simple text and your memories to honor the departed soul.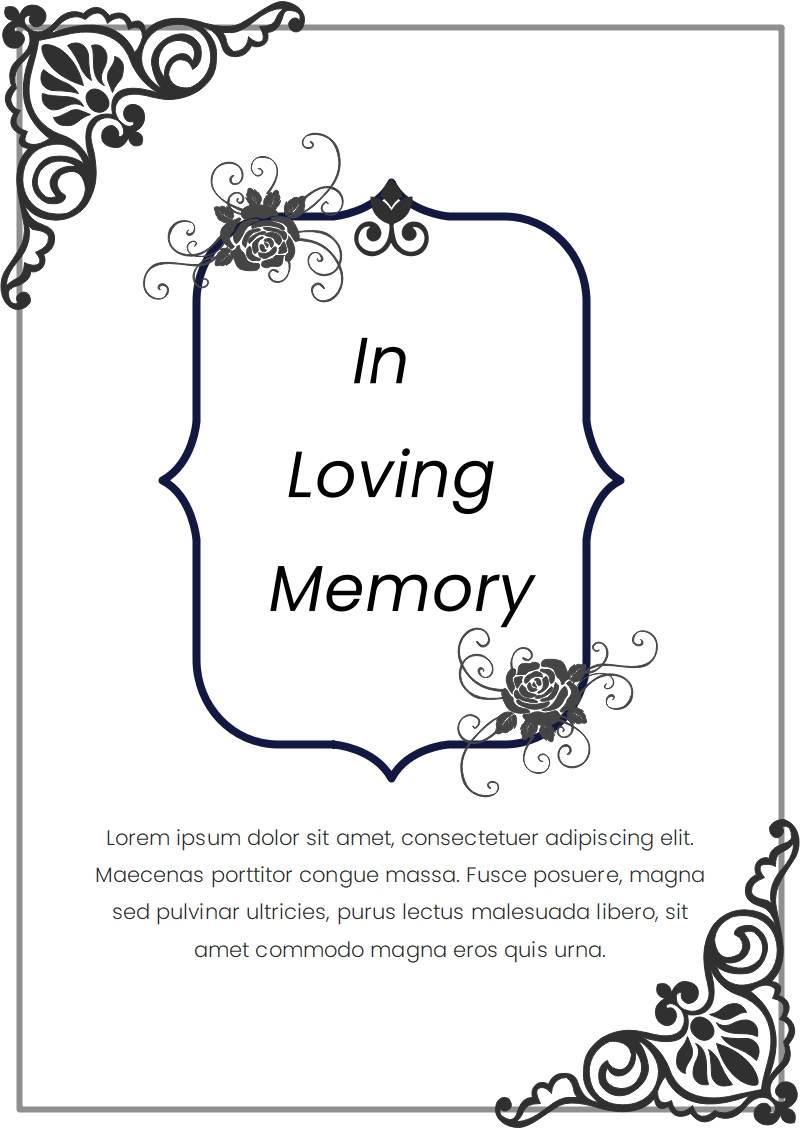 Source:EdrawMax Online
Example 7: Blank Dinosaur Invitation Card
This blank dinosaur invitation card is a fun template for birthday invitations. I am sure no kid can resist this dinosaur theme blank invitation card. You can see blanks that you need to fill with the date, time, location, address, and the child's name and age. Alternatively, you can use this for a play date or a book reading party.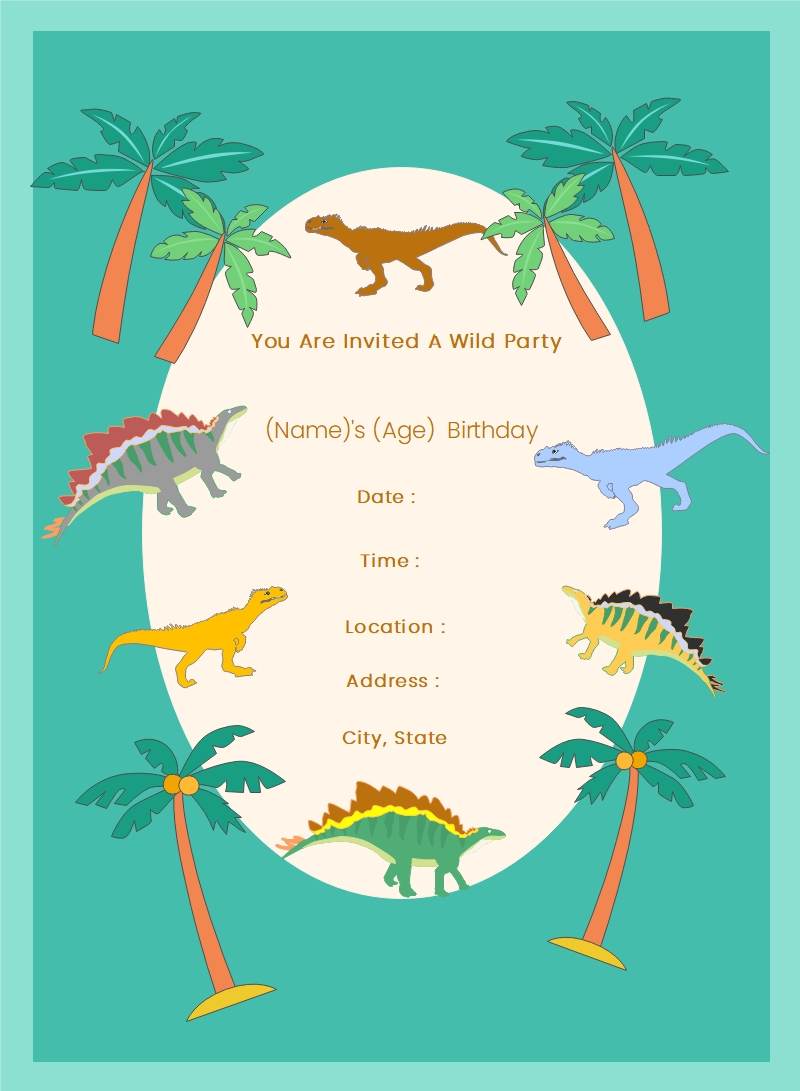 Source:EdrawMax Online
Example 8: Blank Family Reunion Invitation Card
This example is a tastefully and logically designed blank family reunion invitation card. The tree image shows that the family is a tree unit with its roots firmly in the ground and the branches spreading all over. But everyone has the same roots and origin. You can also use the same template for class reunion or friends reunion. The text is precise but conveys all critical information without any clutter.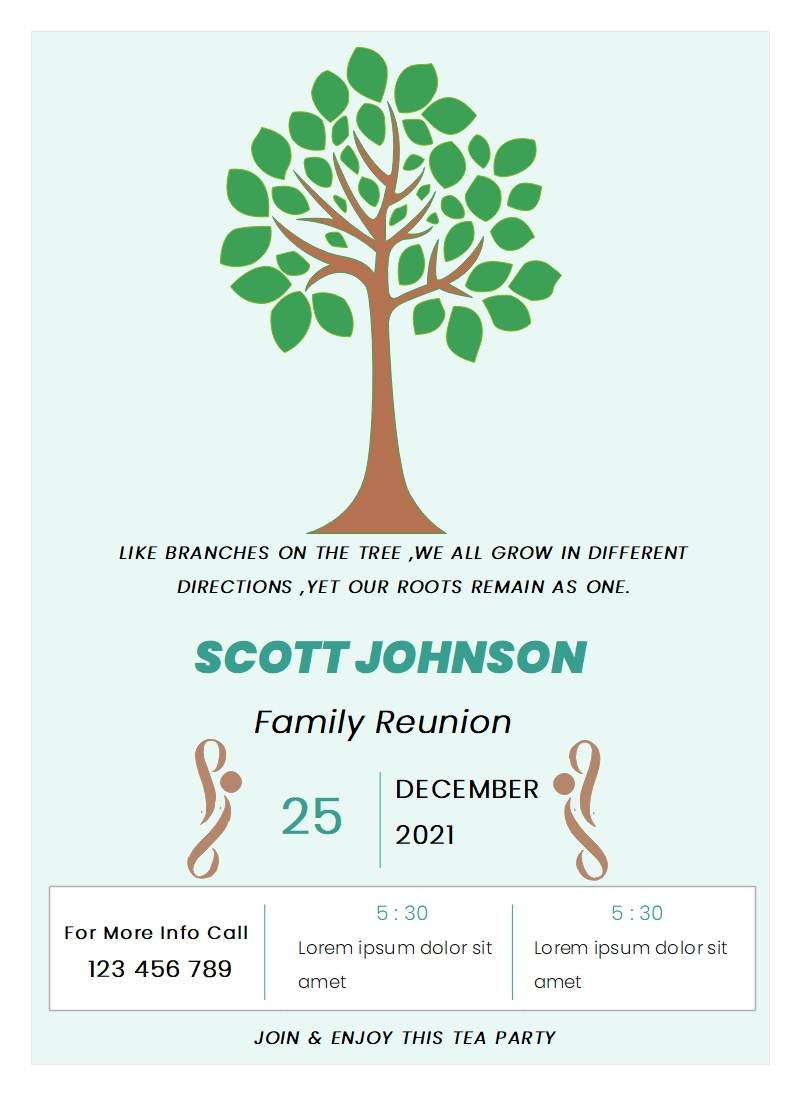 Source:EdrawMax Online
Example 9: Blank Creative Housewarming Invitation Card
The blank creative housewarming invitation card is a very well-designed invitation. The choice of colors, graphics, font, and text styling all combine to make this card a great blank invitation card. The fun vibes of this invitation card show the happiness and excitement of the house owner. Just fill in the details in the right places and be ready to welcome your guests with open arms.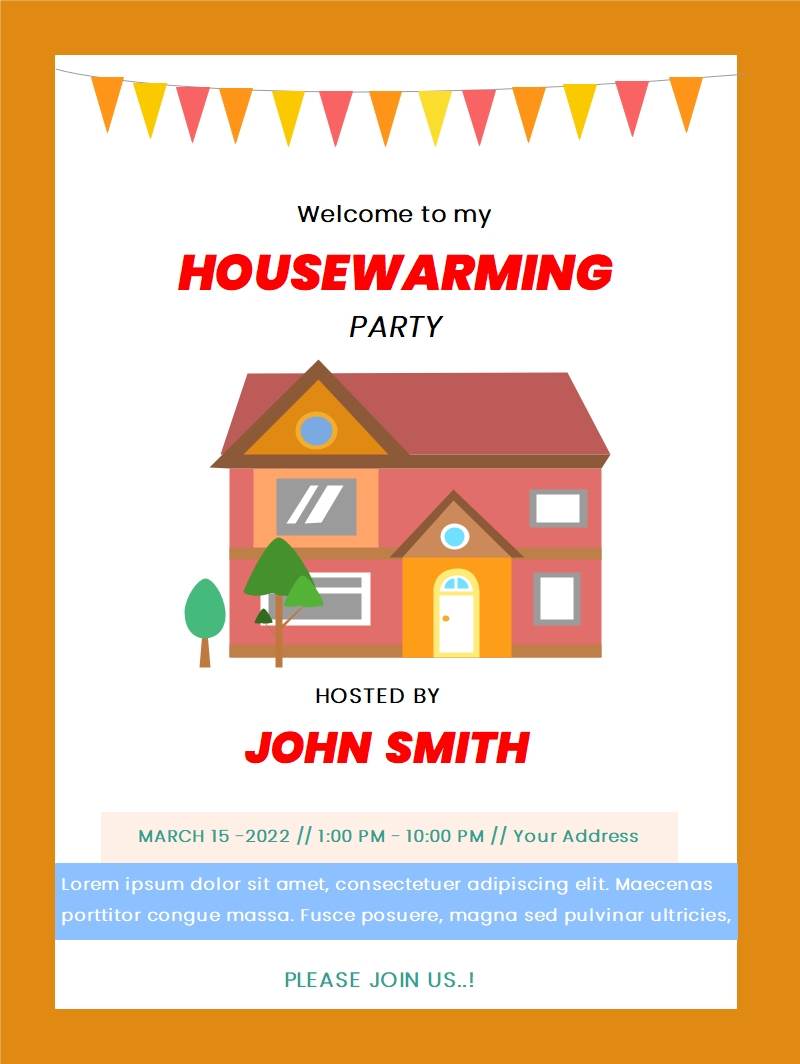 Source:EdrawMax Online
3. Online Invitation Card Maker
We have a variety of blank invitation card examples to understand the dynamics of a well-crafted invitation. When you want to design your invitation card, it can be a daunting task. Therefore, an online invitation card maker can help you to design a stunning invitation card. EdrawMax Online is an excellent invitation-making program because of its powerful, easy-to-use design features, plug-ins, and enormous resources. If you do not want to start from scratch, then use the templates from the library for a quick start and inspiration. There are many ways to use these fully customized, professionally designed templates. You can bring your favorite template on the canvas and customize it according to your requirements, or you can use them right away.
EdrawMax Online
Create 280+ types of diagrams online
Access diagrams anywhere, anytime
Everything in desktop + Templates Community
Team management and collaboration
Personal Cloud and Dropbox Integration
4. Key Takeaways
Invitation cards should ideally convey the theme and mood of the event through design elements and styling. Along with the design, you need to focus on relevant information such as an address, time, and date. EdrawMax Online makes making blank invitation cards and templates very easy because of the drag and drop layout, clipart, symbols, and a comprehensive library of templates. Find more invitation card templates in the template community.