1. What is The Project Calendar?
The project calendar specifies the working and non-working days and times for activities. Typically this calendar reflects the typical working hours of the company. Project calendars play an important role in planning tasks for the coming month, quarter, and year. This article will look into types of calendars and 3 ways to create project calendars.
The project calendar are mostly used by the project manager for better arranging the time to complete the tasks in the team. It visualize the tasks of each member to allocate the job load specifically, in turn, it is reasonable for keeping transparency of the whole process, and it is convenient for analyzing the job responsibility and performance down to individuals.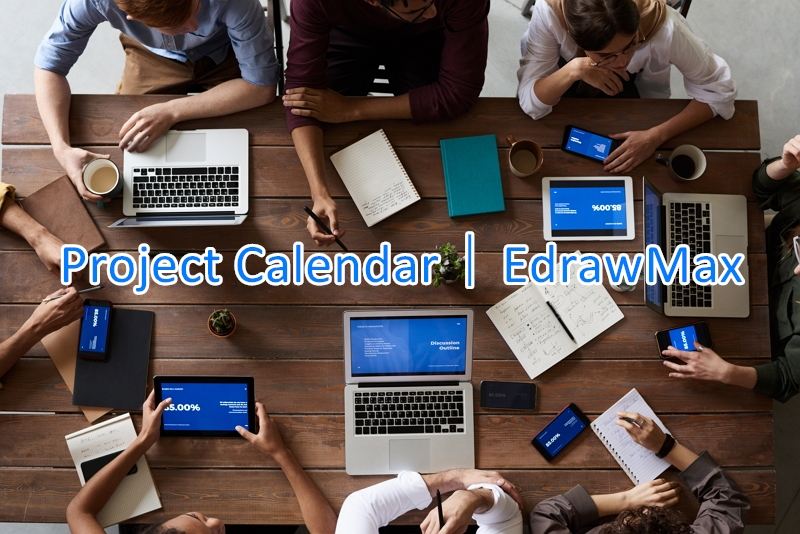 2. The Types of Project Calendar
There are mainly 4 types of project calendars that can be used by projet manager to arrange assignment and tasks.
(1) Base Calendar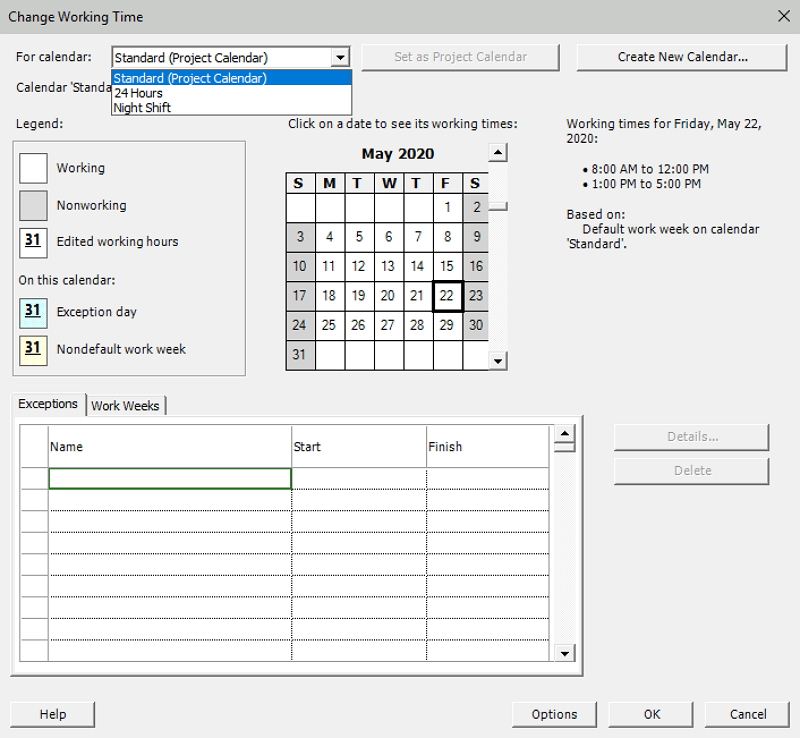 Source:Project Plan 365
A base calendar is the main calendar template which you use to create calendars for your programs, resources, and tasks. It matches the normal operating hours for every business.
The base calendar displays the days required for work during the week and the hour of the day and mentions days off and holidays.
(2) Project Calendar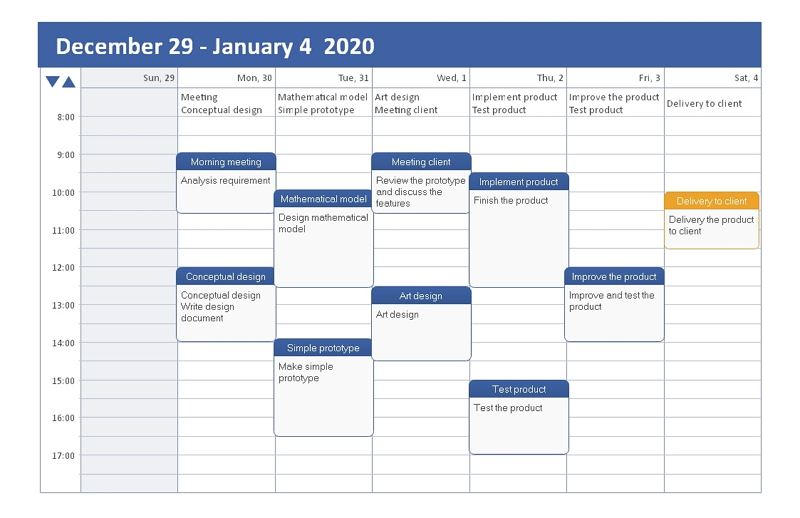 Source:Project Plan 365
The project calendar is built out from the base calendar. It shows the days, dates, and time planned for the project team to work. The calendar of the project is specifically for a given project.
Consequently, the calendar takes into account the specifications and limitations of the enterprise. In fact, the project calendar frequently lists main projects and achievements.
(3) Resource Calendar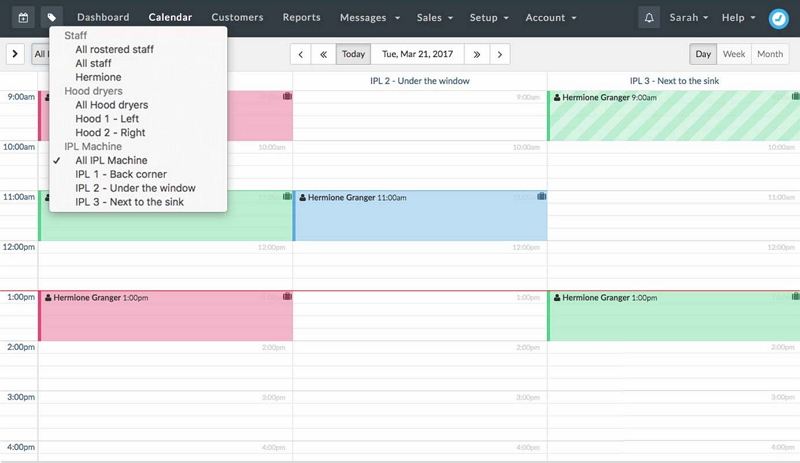 Source:timely
The resource calendar shows the days, dates, and times of work planned for a specific resource. The resource at issue can be a human or a piece of equipment.The resource calendar shows you when (and when he/she is not) anyone is available to work on a job.
The resource calendar is a vital method for innovative project managers to focus on. When you involve in several tasks, you 're going to need a central office to find out what any of the things a certain team is working on.
(4) Task Calendar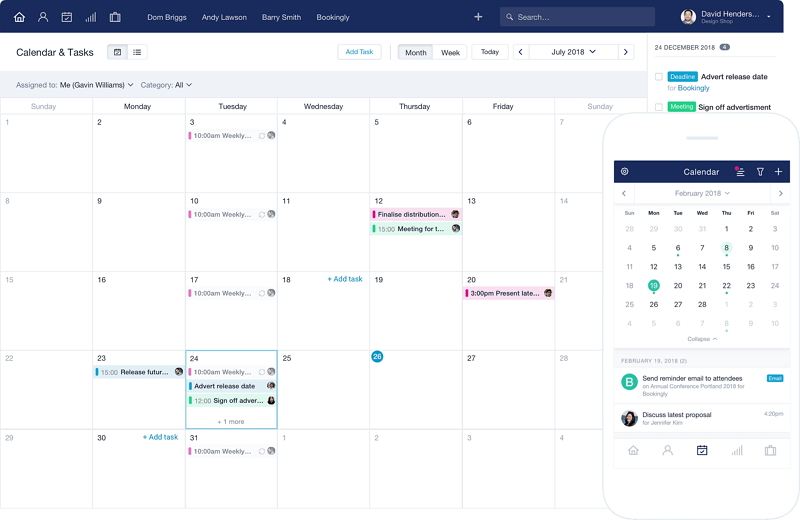 Source:Project Plan 365
A work schedule is a timeline for a particular task. This calendar describes tasks (and the resources needed for them) that fall outside the project calendar's scope. You 'd be using a task calendar to do such one-off tasks as installing software in computers.
A task calendar is a collection of one-time tasks and helps with the delegation of assignments effectively.
3. How to Create The Project Calendar
Indeed, there are 3 steps for creating a project calendar in general, yet according to the different tools, here listed 3 tools for making project calendar in Excel, Google Sheet and EdrawMax. As a result, EdrawMax is the simplest tool for making calendar with few clicks.
3.1 How to Create Project Calendar in General
(1)Define the tasks
Define each individual task and milestones which need to be completed in the project. And then add the people to whom these tasks have been assigned to.
(2)Scheduling tasks in a calendar for a project
You can use a task management calendar if you have some smaller tasks on your to-do list that are not necessarily dependent on each other or part of an ongoing project.
(3)Planning future work
A task management project calendar will show you the days and times your team is set to work on a project in the days, weeks, or months ahead.Even the periods of the day are important, as at some hours only a certain manager, main executive or customer can be available.
3.2 How to Create Project Calendar in 3 Ways
(1)Excel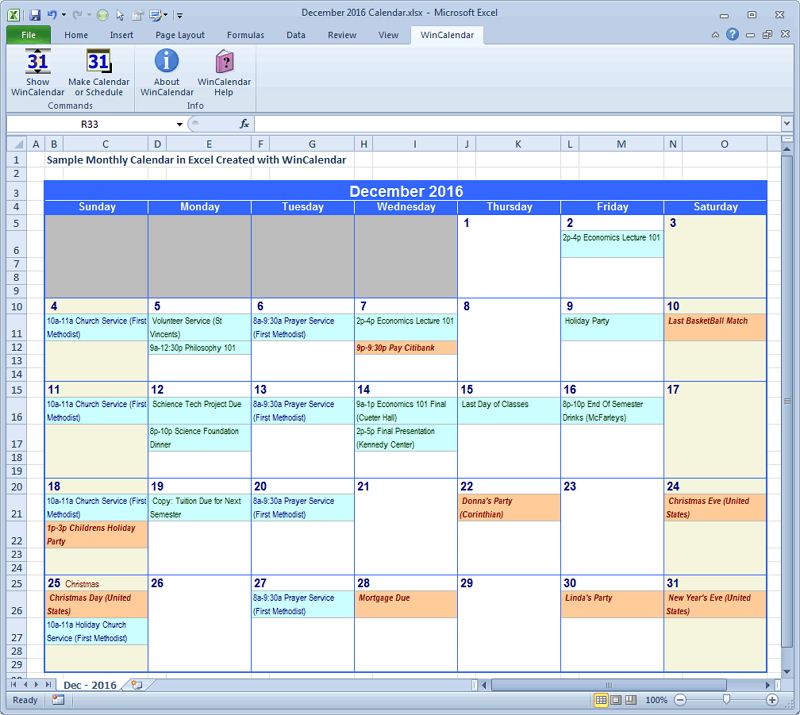 Source:Pinterest
Excel is a popular project design tool since many people are familiar with it. Due to their native table view, formatting calendars in Excel is simple. Excel has a pre-built project calendar design, so you can save time building one from scratch and quickly hop into preparation.
Advantages:
Simple Use: Excel is common to most project managers. As such it has a short learning curve with its simple features at least;
Templates: There is an extensive library of Excel templates and plugins available online.
Disadvantages:
No opportunities for collaboration: Excel is fully offline, there's no real-time way to connect inside Excel;
Notifications: tools for creating alerts and automatic updates are missing in Excel, there is no option to assign tasks either.
(2)Google Sheet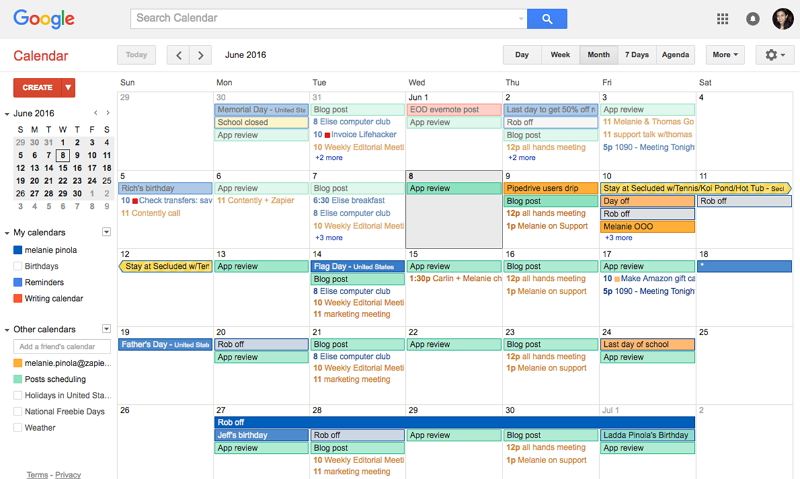 Source:Pinterest
Google Sheets is Google's app for spreadsheet software. It has about the same functionality as Excel but it provides much greater teamwork capabilities with real-time collaboration.
Advantages:
Easier collaboration: you can edit documents, leave comments in real-time and assign tasks, which is great for teamwork;
Control of permission: regulation over who has access to the calendar. Only chosen email addresses should be used to exchange the document, restrict access to the company or make the document read-only.
Disadvantages:
Unfavorable for complicated projects: Google Sheets is too slow when it comes to complex projects. There is no way to monitor mission dependencies or resource management;
Needs manual editing: As in Excel, if you want to make any improvements, you would have to edit things manually.
(3)EdrawMax Online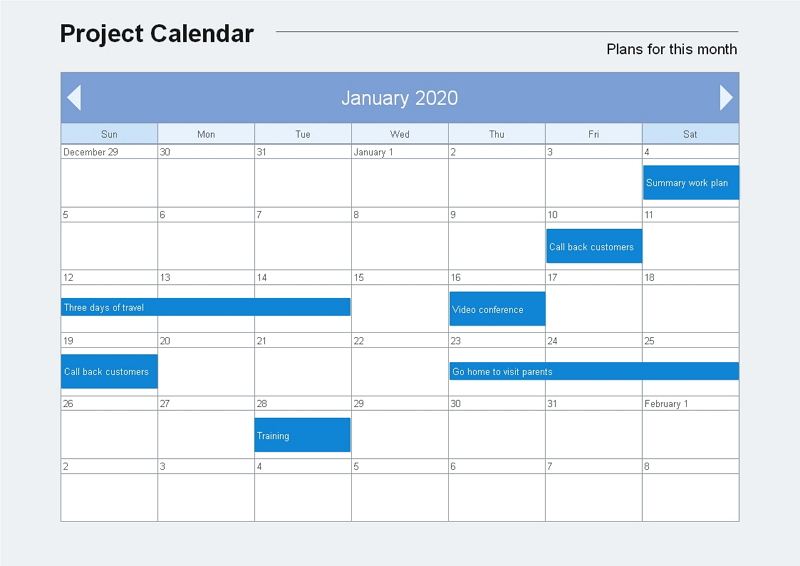 Source:EdrawMax
EdrawMax online is an all-in-one diagramming tool, which can make 280+ types of diagrams and charts, including project calendar. With EdrawMax, you can easily create your project calendar with few clicks, and it's the best way to visualize your team work and the tasks of each member. Compared with the other tools, EdrawMax must be the simplest way to make project calendar or even other team or project diagrams in 4 steps.
To create a project calendar in EdrawMax follow the following steps:
Step 1: Open EdrawMax, click 'Project Management', select 'Project Calendar'.
Source:EdrawMax
Step 2: Once selected, you can choose a template or click '+' to create a new one.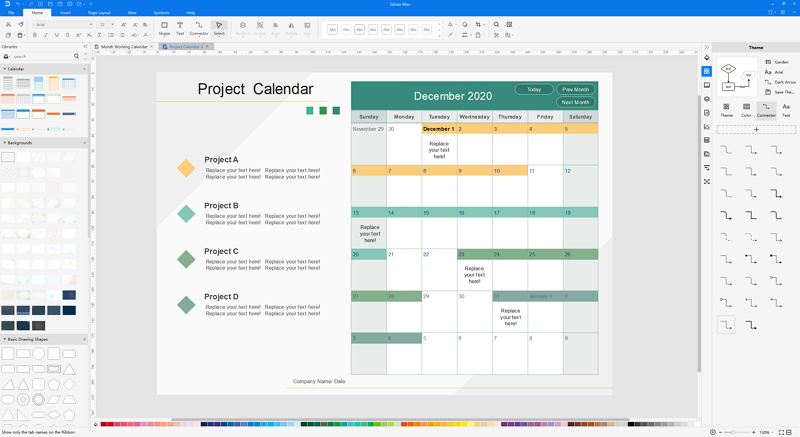 Source:EdrawMax
Step 3: Keep editing and customizing as per your needs until you are satisfied with the result, it is changeable from color solution to font and more.
Source:EdrawMax
Step 4: Save and export your diagram to any file type you prefer, including Microsoft Office, Graphs, PDF, PS, HTML, and so on. EdrawMax enables the file compatibility.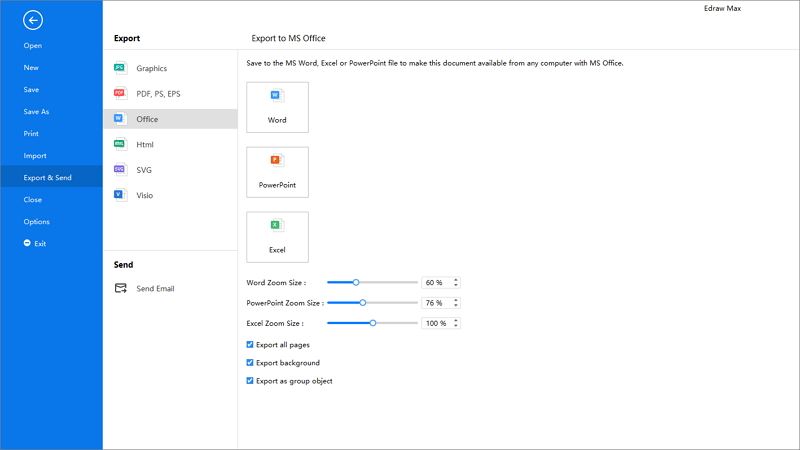 Source:EdrawMax
Advantages:
Personalisation: The software comes with lots of vector shapes and is easy to customize. You can also connect info, add activities and track your everyday schedule;
Ease of Use: It is extremely easy to use and the intuitive interface is designed to make your creation as simple as possible;
It supports to export and import files in multiple formats, including Microsoft Office, Graphs, PS, PDF, HTML, SVG,Visio.
Disadvantages:
The desktop version can not share file on social media, unlike the online version, which supports to share easily;
Interactive calendar: There will be some difficulties when assigning tasks.
4. Examples of Project Calendars
There are two examples of project calenders in reality, from which the first one emphasize the time for the assignments, and the second one cares more about the people in the project and their due time eventually.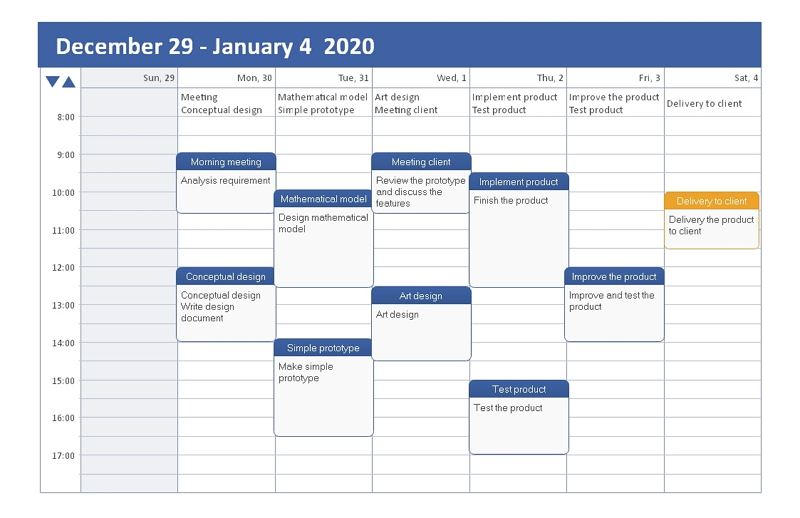 Source:Edraw Max
The above is an example of project calendar in a week, from that the members in the team could visually check what they are going to do in the following week. Furthermore, everyone is assigned with tasks they have to complete, so that people could arrange the time with tasks and with other members effectively.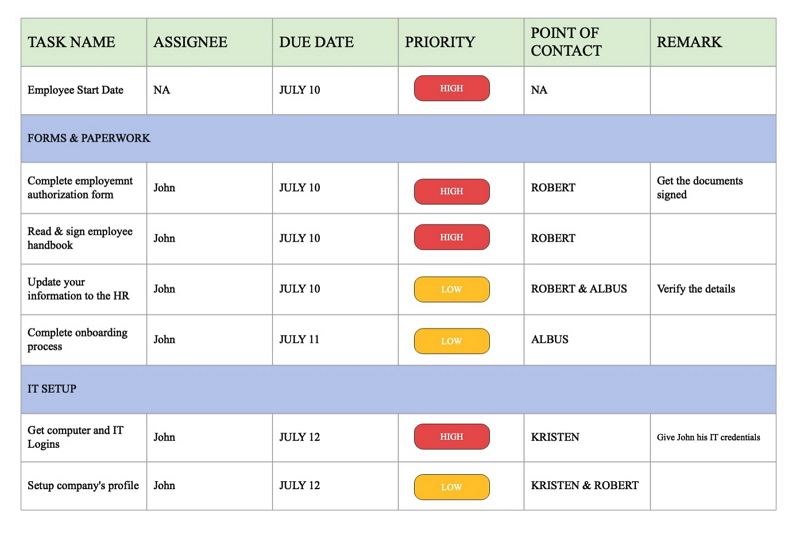 Source:Edraw Max
This project calendar has defined tasks for onboarding a new employee along with people responsible for these tasks. The main difference from the above one is that this calender highlights the priority for each tasks, and the people in the group could know which task should be done first.
5. Key Takeaways
A project calendar is an easy way you can make your daily job more productive and easier. It helps organize your project into tasks and sub-tasks to have a smooth flow of work. A project calendar could greatly improve the team productivity, and arrange tasks into individuals with due time, priority, as well as point of contact. EdrawMax is easier way to create a project calendars for your team. Due to its user-friendly interface and multiple templates available, project calendars can be made within a few clicks.