What Is a Spider Map?
A spider map is an excellent brainstorming tool used by students and people of several professions. Here, we will tell you everything you want to know about Spider maps. Learn how to create spider maps, their uses cases, and their benefits. Also, check out our free spider map templates and make your diagram.
1. What is a Spider Map?
A spider map is an organizational tool that graphically represents your concepts and helps you brainstorm ideas. It depicts the functions and attributes of an idea or theme with branching details that give you a deeper insight into the topic and help you generate fresh and creative ideas or solutions. Students use these maps to solve complex problems and develop critical thinking. Businesses and firms use the spider technique to create new strategies or organize their product marketing.
A spider map graphic organizer resembles a spider with the main idea in the centre with four or five related themes branching out depicting a spider's legs. It is also commonly referred to as a concept or semantic map. We use spider maps for brainstorming because it helps us solve problems and generate ideas while focusing on the main topic. You can also use these maps to compare two ideas with their attributes to determine which one is better.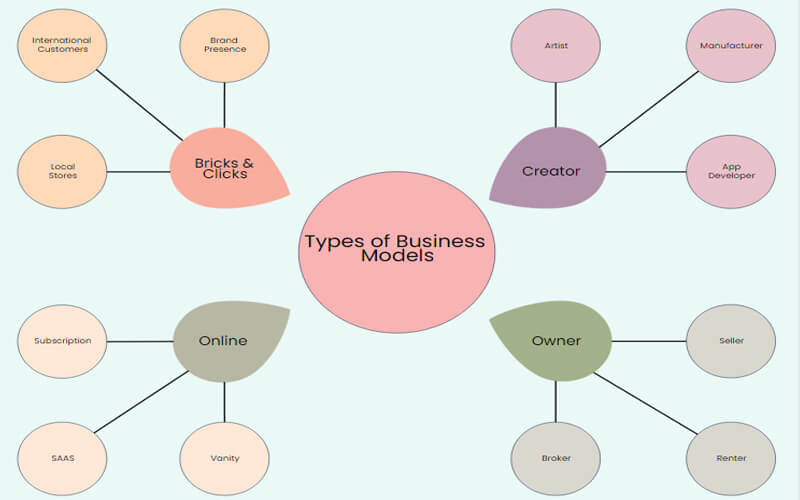 Click on the image to edit. Source: EdrawMax Online
2. Benefits of Spider Map
Make everything easier to understand with spider maps. A spider diagram is mainly used to graphically represent complex topics and ideas and make them easier to understand. With spider maps, you can showcase the details and related themes of central ideas or topics that help the reader determine its attri
Foster your creativity with spider maps. When you create a spider map to depict any topic or central idea, you understand its related details, which helps foster your creativity. It helps you look at the main idea and focus on every detail to develop creative ideas and efficient solutions with out-of-the-box thinking.
Organize information without any hierarchy using spider maps. With Spider maps, you can write a centra idea and brainstorm to come up with related themes and concepts on the spot. You can showcase those concepts without any hierarchy to focus on each of them and determine a practical solution for your problem.
Find quick solutions for complex problems using spider maps. These maps visualize information that is easier to comprehend than plain text. Spider maps are easier to read for our brains, and it helps us focus on the main idea and go over its related themes at the same time, making it possible to think quick and develop an effective solution.
3. Spider Map Use Cases in Business and Education
Studying: Spider maps are excellent learning tools that help students improve their comprehension of any topic and develop creative solutions for various problems. Teachers use spider map graphic organizers to teach their kids how to organize their ideas and use the central topic to get a solution. It also helps them remember more because spider maps work similarly to our brains.
Creative Writing: You can use a spider map to create an outline for essays and to map narratives. Students use these maps to solve their writer's block and develop creative ideas, characters, timelines for their narratives. They also use these maps to outline reports and essays to remember what to include in the writing.
Business Planning: People from multiple professions, such as marketers and product developers, use spider maps in their presentations and team brainstorming sessions. It helps them plan various activities such as the production process and develop marketing strategies by comparing each team member's proposals.
4. How to Create a Spider Map
After you understand what is spider map, the next step is to get started with EdrawMax and create it using free templates. EdrawMax Online is the best spider map maker because of its user-friendly interface and comprehensive collection of free templates. It also comes with a symbol library and many unique customization tools. EdrawMax lets you export your diagram in any format you want, and you can create more than 280 types of diagrams with it. Here are the steps to create a spider map on EdrawMax.
STEP 1: Log in to EdrawMax Online or create a new account.
STEP 2: You can make your diagram using a template or open a blank canvas to draw it from scratch. Go to new, and click on the mind map category. Select mind map and click on the "+" button to get a new canvas, or select a template to edit it right away.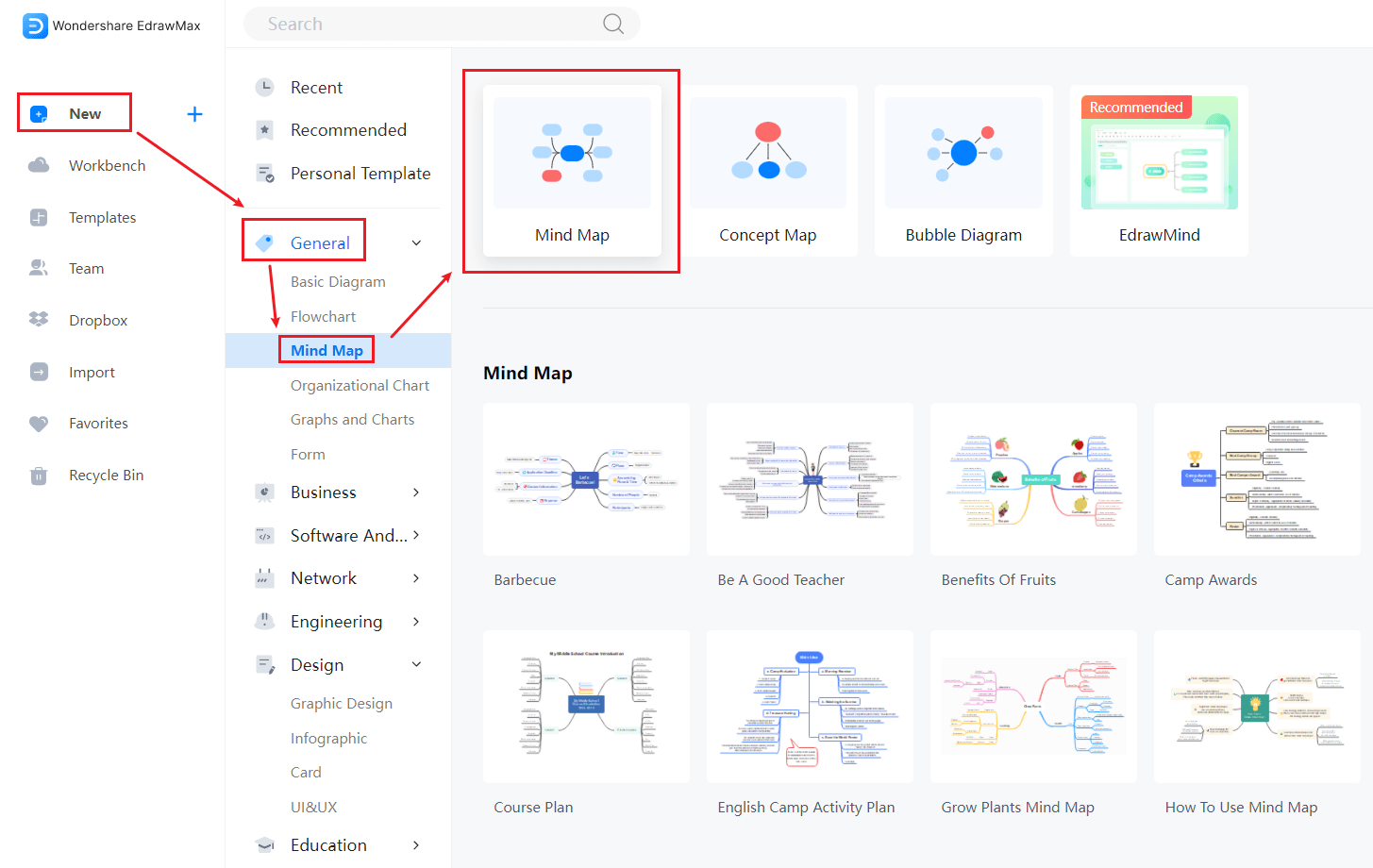 STEP 3: The next step is to customize your spider map graphic organizer. Go to the symbols library and insert icons and symbols with a simple drag and drop. Add connecters to visualize the relationship between components. Align your diagram, adjust the layout, and style it by changing fonts. Customize it using drawing tools, auto themes, and color fill.
STEP 4: After your diagram is complete, the next step is to download it. EdrawMax Online supports various document formats, so you can export in any format you want. You can also share and print it.
5. Free Spider Map Templates
The purpose of using a spider map is to make your task easier. You can create these maps from scratch, which takes time and effort or use free templates to create these maps on EdrawMax Online. Most teachers and professionals use templates to create spider maps because it helps them save time, and they don't have to worry about any mistakes. Here are some free spider map templates that you can use.
Example 1: Free Blank Spider Diagram Template
Teachers use free blank spider diagram templates to make it easier for students to comprehend new topics and help them improve their vocabulary and writing skills. There is a central idea or theme in the middle of every spider map, and it represents the details and attributes of the main idea and showcases their relationships. You can further explain the related information by expanding your diagram to illustrate more concepts.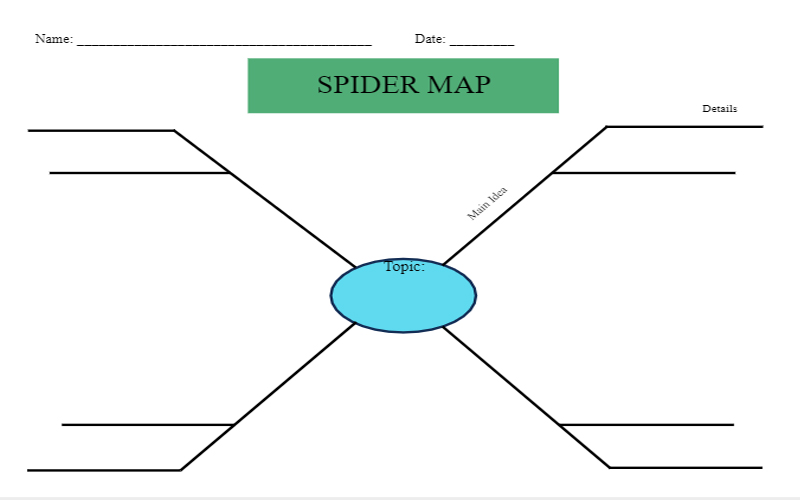 Example 2: Spider Diagram Template Download
This is a standard spider diagram template download example. The main idea or topic title goes in the centre, and its related themes and details go in the branches around it. The diagram in this example is a spider map representing attributes of culture. You can add details and information in the circles around the central topic and explain the concept. You can also brainstorm ideas and expand the diagram to add more information.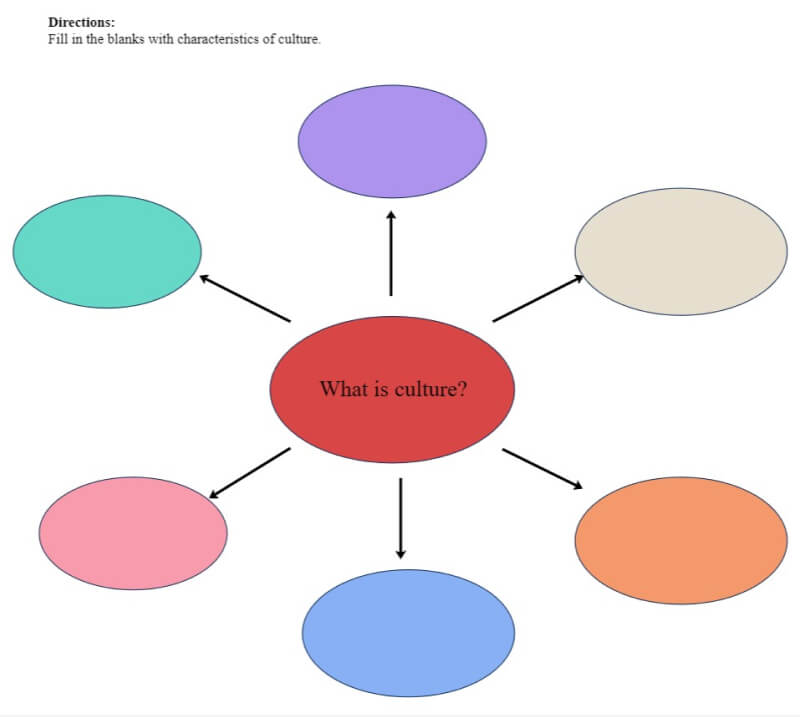 Example 3: Business Spider Diagram
Professionals use business spider diagrams for brainstorming sessions and developing new strategies. The template in this example is a simple spider map depicting why one should work. It is a diverse topic, and you need a spider map graphic organizer to explain it without missing any detail. Students also use these templates to outline their writings and remember topics.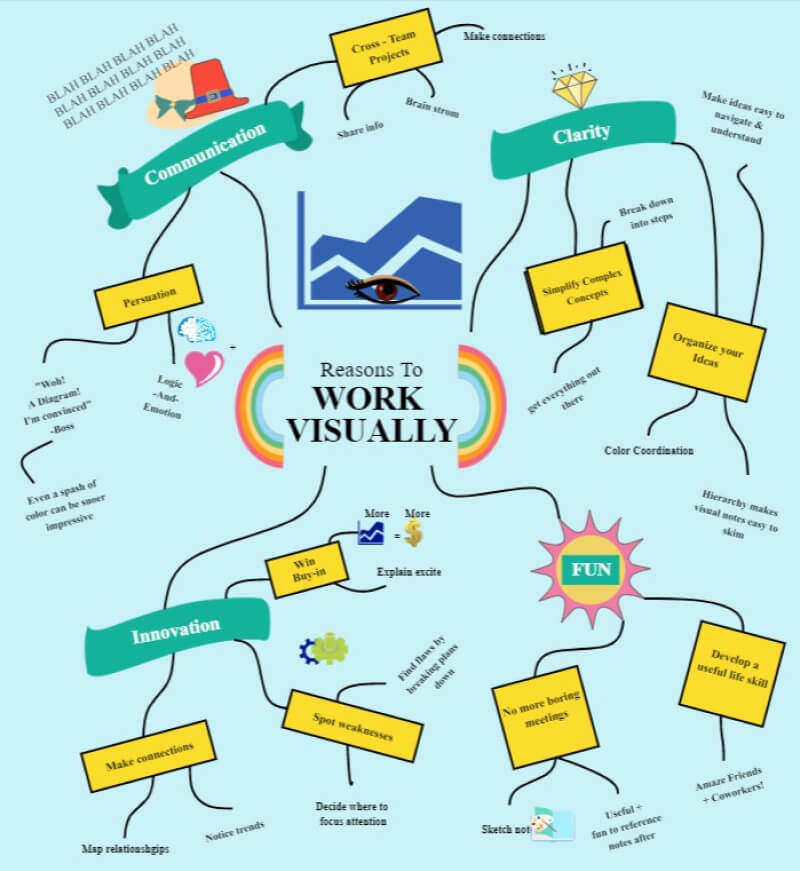 6. FAQ About Spider Map
1. What is a Spider Concept Map?
A spider concept map graphically represents the main idea and related themes and helps with brainstorming and organizing information. It creates a visual framework for students to work on by encouraging them to comprehend topics and solve problems with analytical thinking. Students use these maps to understand concepts, represent their details, and depict their relationships.
2. What is the difference between Spider Map and Concept Map?
A spider map and a mind map have the same layout and logic. The only difference between these two is that spider maps do not follow a particular format and hierarchy. It is your choice to use different colors and how you want to structure your ideas. Meanwhile, in a mind map, you represent details and ideas with different colors and follow a particular structure.
3. What is a Spider Map Maker?
A spider map maker is a diagramming tool that you use to create a spider map with or without templates. EdrawMax is the best spider map maker, and it helps you save time and effort with its free templates that you can edit and download in a few clicks. A spider map maker helps you make your diagram and quickly complete your task.
7. Key Takeaways
A spider map is a brainstorming tool that helps you organize information and develop creative ideas based on the central topic. Students use it to create narratives and solve problems, and it also helps them understand complex topics. Professionals use it to develop new strategies and perform smooth brainstorming sessions. You can easily create a spider map on EdrawMax Online. It gives you free professional templates and a symbol library to make your diagram. It also comes with unique customization tools and supports various document formats. Find more spider map examples.
Related Articles