Microsoft Teams Organizational Chart- A Detailed Guide
Microsoft Teams, a cloud-based real-time collaborative application, allows you to constitute an in-app organizational structure without switching to outside diagramming tools.
Also available for
Windows, Mac, Linux, iOS, Android, and Web.
All options >>
1. Introduction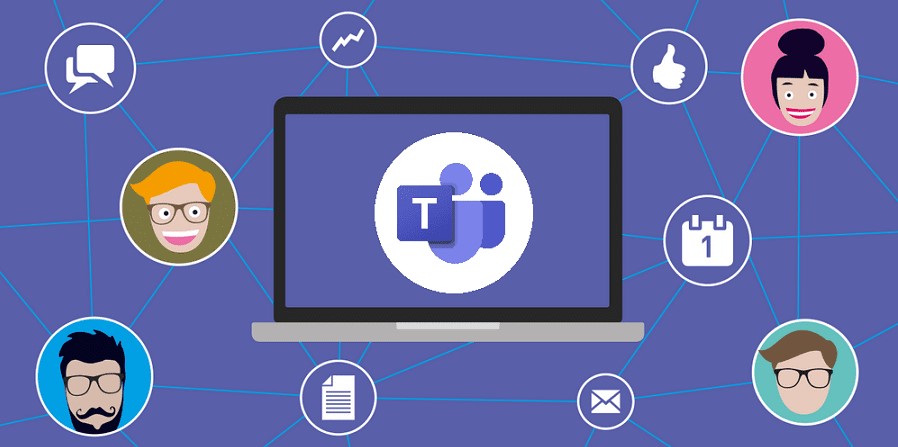 In this era of remote working, real-time collaboration applications have revolutionized working patterns, resulting in improved performance and interpersonal communication. The emergence of such software has brought additional features with them that further facilitate their users in several ways, in addition to messaging, video-calling, file sharing, cloud syncing, and video conferencing.
Microsoft Teams is a project of Microsoft that aspires to provide users with real-time collaboration via meetings, real-time chatting, and commenting. Additionally, you can employ MS Teams to create your company's or team's organizational chart, especially if you own a remote-based business.
We have profoundly described how you can utilize MS Teams to formulate your Teams org chart, its importance, benefits, operational procedure, and additional tips to make your chart more meaningful.
2. What Is an Organizational Chart?
Every business holds a particular structure without which that business cannot operate successfully. The absence of a pre-determined hierarchy or scheming leads to personal disharmony and the disintegration of the whole business. Therefore, the proper working of any organization demands a layout describing how the business is structured and which task is the responsibility of whom.
The Organizational chart is a visual illustration of the organizational structure of any business, corporate, industry, or company, defining the texture of the company's different operative departments, in addition to assigning individual roles to the business personnel. Having an appropriate hierarchical organizational chart allows smooth workflow, a well-defined chain of command, a seamless reporting structure, effective business strategy development, and rightful performance checks.
Moreover, an organizational chart assists in attaining business objectives by encouraging employees to deliver the best version of themselves and keeping monopoly at a minimum.
3. Overview of Organizational Chart and Organization Tab in Microsoft Teams
Microsoft Teams allows you to create your business organization chart within the app itself, which you can access anytime, anywhere. Although not auto-generated, you can create a built-in organizational chart displaying a well-explained reporting structure in an illustrative form.
You can access your Teams-generated organizational chart by navigating to the Organization Tab in the Chat option of the Microsoft Team application. The chat box of a specific person comprises various tabs for facilitation, including the Organization Tab, which displays the employment-related details of that individual, such as the address, job title, department, employee ID, etc.
By clicking on the Organization Tab, you can know the subordinates who report to that person, as well as to whom this specific individual is reporting.
4. Best Practices to Use Organizational Charts in Microsoft Teams
Microsoft Teams makes your business management experience delightful and convenient by enabling you to create the organizational structure. However, you need consideration about certain factors to maximize your performance, such as:
Always enter additional details related to the job title to clarify the responsibilities of that member; you can add a job description or the worker's role in the organization.
Ask each team member to post a clear picture to make their profile more expressive and visualized. The profile picture not only makes the profile attractive but also helps in recognizing the individual clearly.
Conduct weekly or event-based training sessions to educate the members about your recently-created Teams structure chart.
Encourage all the employees to participate equally in the project strategizing sessions to unleash the potential of your team and boost your company's performance.
Evaluate the personnel through different assessment techniques to ensure they are performing their duties aptly.
5. How to Create an Organizational Chart in Microsoft Teams?
Microsoft Teams org chart is not wholly a Teams feature; rather, MS Teams borrows members' reporting structures from Microsoft Azure Active Directory. Creating an Active Directory and importing it in MS Teams is a manual task, requiring you to sign up for a Microsoft account.
Creating an Organizational Structure in Microsoft Teams:
To create a Microsoft Teams organizational structure, you must first develop an Active Directory containing all members and then import that directory into your MS Teams interface via the Organization tab. The detailed procedure is presented below:
Setting Up Active Directory in Microsoft Azure:
Step 1: Visit the Microsoft Azure Portal and log in to your admin account.
Step 2: Click the "Menu" icon on the top left and choose the "Azure Active Directory" from the dropdown menu.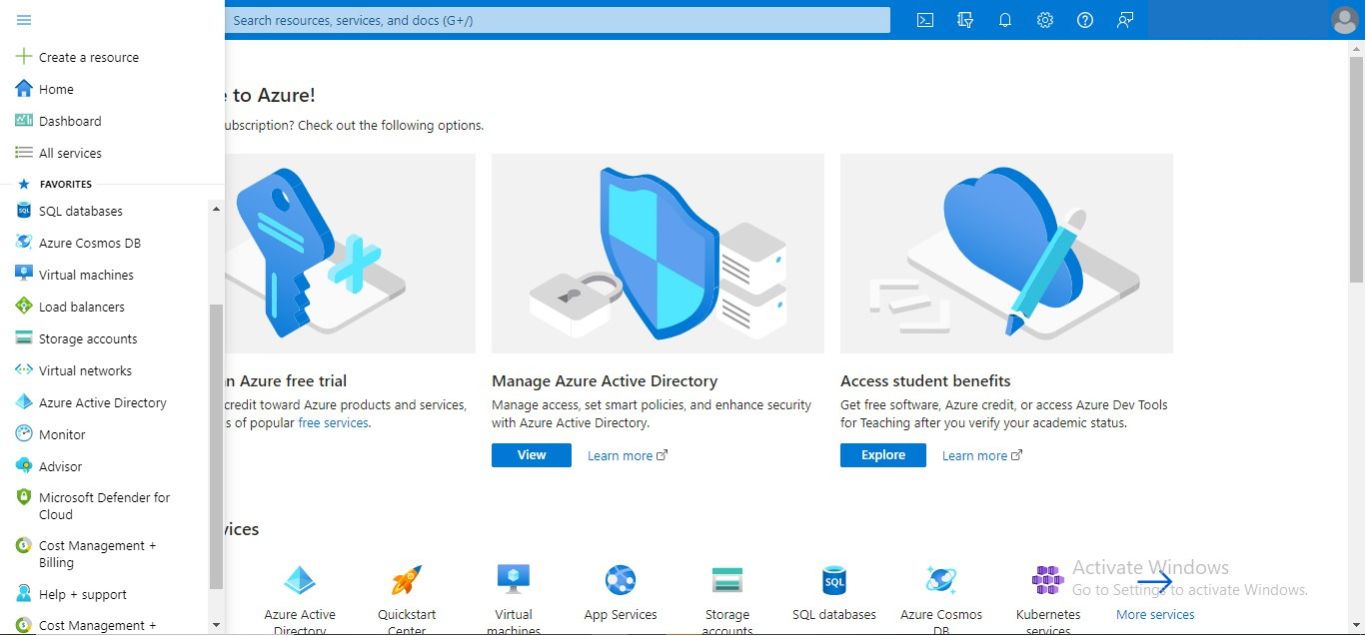 Step 3: Click the "+Add" option and choose the "User" option from the dropdown to create a new user Active Directory.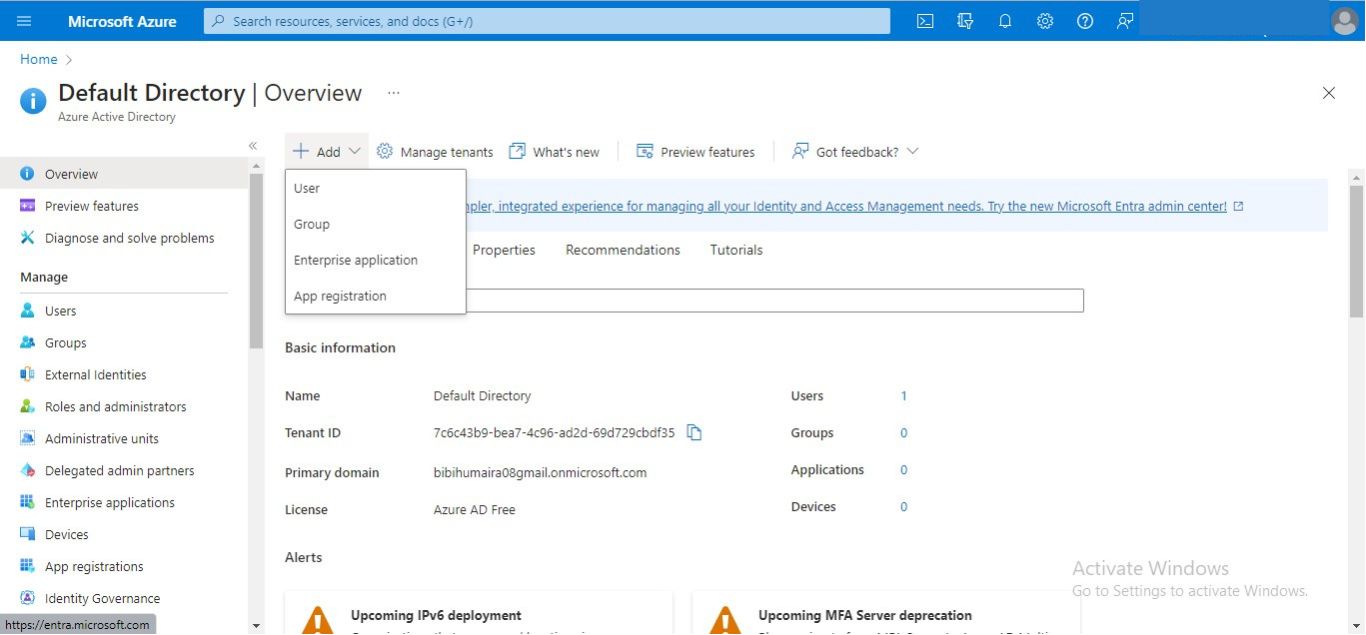 Step 4: Enter the personal and job information of the user and click the "Create" button on the page bottom.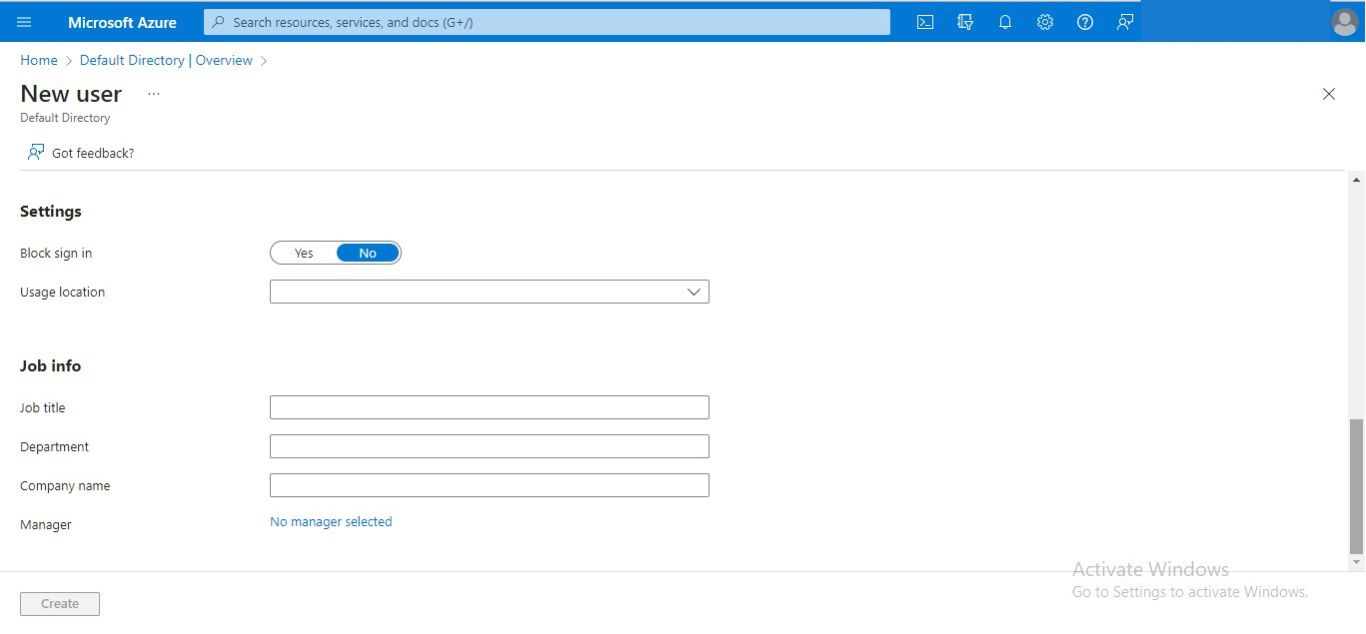 Step 5: If you want to set this member as a subordinate to any team member, click the "Add Manager" option.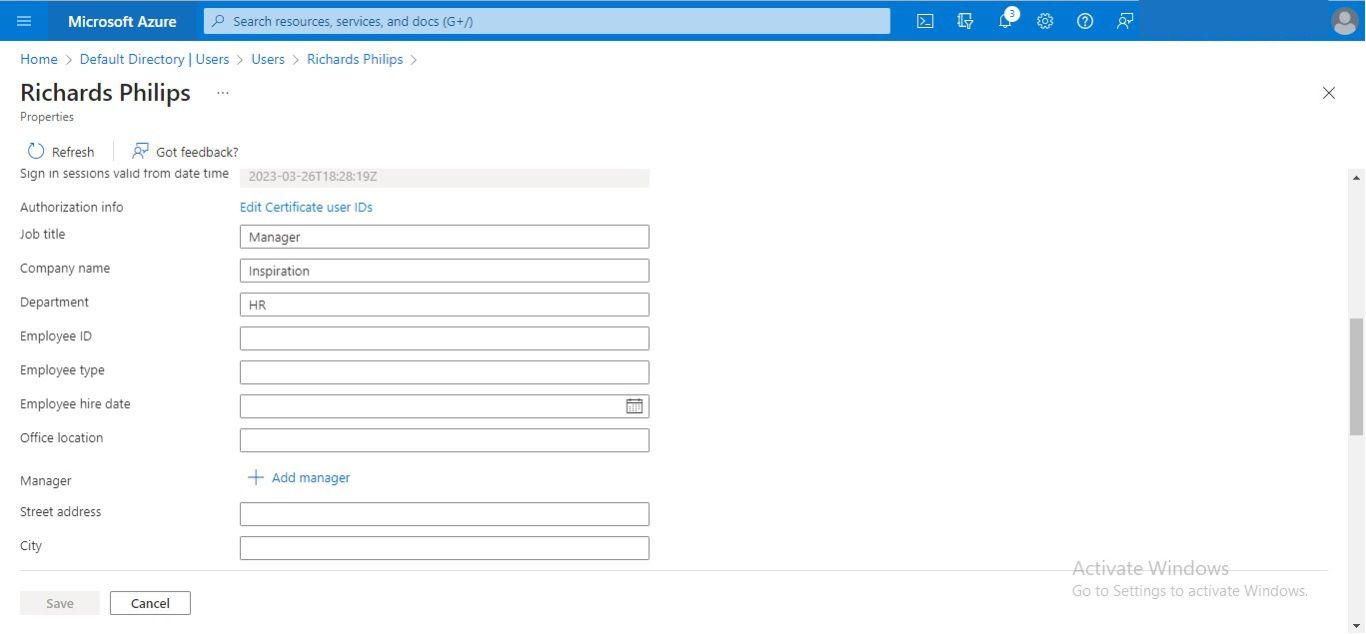 Step 6: Repeat the same procedure to create an Active Directory of all your company personnel.
Viewing Organizational Chart on Microsoft Teams:
Step 1: Launch the Microsoft Teams"" application and navigate to the "Chats" option in the left panel.
Step 2: Click the chat box of any member and choose the "Organization" tab from the above options.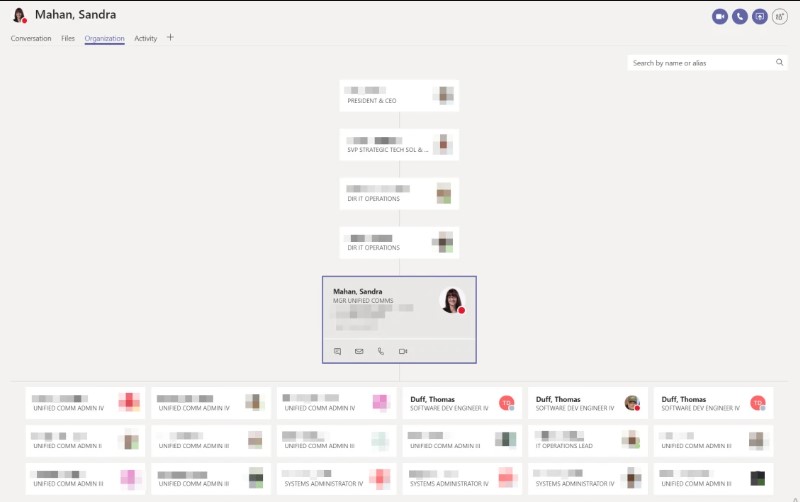 Step 3: The reporting sequence of that member will be displayed on the main window.
6. Benefits of Using Organization Tab in Microsoft Teams
Utilizing the Organization Tab feature for org charts in MS Teams can prove valuable, facilitating you enormously, specifically for long-term tasks during Teams meetings and conferences. You can obtain the following kinds of benefits by employing the Organization Tab feature:
You can check the reporting status of a particular member during the meeting to know in which category of the Teams org chart he falls.
Using a built-in org chart via the Organization Tab will prevent frequent visiting your separately-created organizational chart. You can view it whenever you want, saving additional time and effort.
Formulating an organizational chart via MS Teams Organization Tab does not require any technical or design-related knowledge; you just need to enter the information in Azure Directory, and Teams will generate the org chart for you, displayed in the Organization Tab.
All the members can conduct project-specific meetings to discuss the project requirements, objectives, and prospective outcomes since everyone knows the responsibilities of the other member.
7. EdrawMax – Best Organizational Chart Integration With Microsoft Teams
Microsoft Teams is an immensely functional and widely used collaborative platform; among various businesses to manage their remote team. There is a wide range of chart integration software integrated with Microsoft Teams. However, EdrawMax is one of those apps that supports high-quality professional org charts when combined with teams.
EdrawMax focuses on creating a visually appealing and professional organizational chart that eases workflow management to 10X. With its rapidly growing demand, EdrawMax has become an ideal secret team-integrated weapon to organize remote team members effectively.
Moreover, the app offers the most extensive library of unique vector symbols, shapes, and other elements to take your creativity to the next level to create visually appealing and focused organizational charts in minutes.
Pre-designed templates, flow charts, mind-mapping templates, and its capability of efficiently transferring the final design to MS Visio, PDF, and JPG has made EdrawMax a promising organizational chart maker for every business size.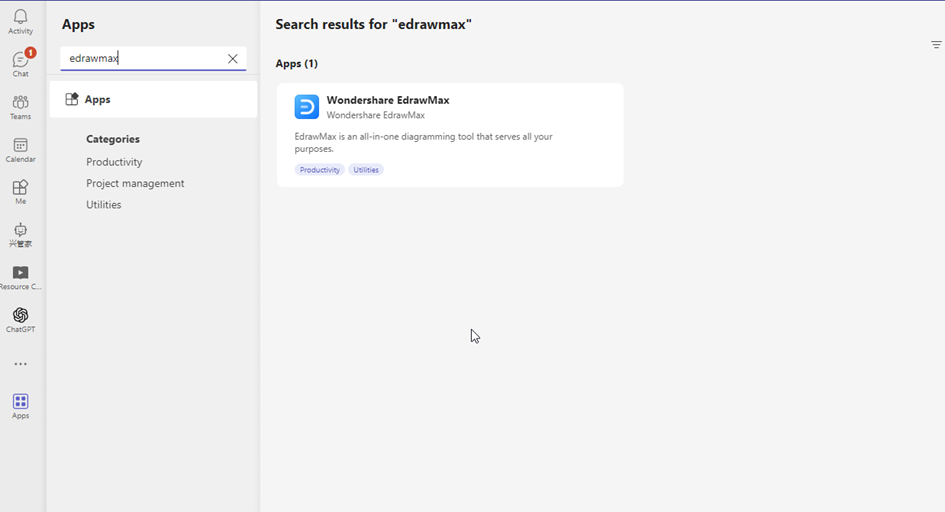 8. Benefits of Using EdrawMax to Create Organization Chart in Teams
Being an exquisite and state-of-the-art platform for graphic diagramming, using EdrawMax for org chart creation within Teams app brings unlimited benefits to the Teams users, some of which are the following:
EdrawMax provides a Templates Gallery containing professionally-built templates for organizational charts to choose from according to one's preferences and requirements, making your Teams org chart more vibrant & expressive.
Containing thousands of symbols related to miscellaneous fields, EdrawMax serves as a complete package for org chart formation within the Teams application.
You can also insert various icons, clipart, emojis, pictures, hyperlinks, comments, and notes in your Teams organizational chart to make it more visually appealing and understandable.
By providing cross-platform compatibility, EdrawMax enables you to generate & access your Teams org chart via any device, whether mobile, tablet, PC, MacBook, or PS.
9. EdrawMax Software for Desktop
You can now level up your diagramming game with EdrawMax's desktop version. Being a widely-preferred choice for users, the desktop version offers some exquisite features to transform your organization chart creativity. Let's look at what features you can get using EdrawMax desktop software on your PC or Mac.
Compatibility: EdrawMax desktop version is fully compatible with different operating systems. Whether you use Windows, Mac, Linux, or any other OS, you just need to log in and create professional designs with EdrawMax.
Share With Your Team With One Click: With this desktop software, you can now share your creative designs with your team with just a click. Moreover, EdrawMax lets your teammates view and edit any design online, even if they haven't downloaded it.
User-Friendly Interface: EdrawMax has a user-friendly interface that allows any new user to comprehend it swiftly and start exploring new designs with ease.
Customization: With the desktop version, you can now easily collaborate with your remote team. Moreover, it creates a new way of sharing, exporting, and working on the same project simultaneously.
Collaboration: With this desktop software, you can now share your creative designs with your team with just a click. Moreover, EdrawMax lets your teammates view and edit any design online, even if they haven't downloaded it.
Other Advanced Features: EdrawMax is not limited to these features only; it is vitalizing your diagrams by opening doors to create complex designs effortlessly. The software is also used for link-building and brings the most complex visualization to your business realm.
10. Conclusion
Microsoft Teams, a real-time collaborative application, now enables you to constitute your organizational chart without any hassle by entering the staff's details. Using MS Teams for org chart creation not only facilitates you in saving time but also streamlines your day-to-day operational tasks.
Additionally, an organizational chart built within the Teams App will allow your staff members to get easily aware of their individual responsibilities & business' expectations from them. The implementation of the organizational chart is as important as its creation; you must arrange Teams meetings, workshops, video conferences, and evaluative sessions to ensure the proper execution of the organizational chart in your business regime.
Related Articles