---
How to Make a Poster on Word
A poster is a large-sized sheet of paper that is used for the promotion of an event, product, or idea. Generally, it contains both graphical and textual content. A poster aims to grab the attention of the mass public. A poster is designed in a way that is informative and attractive at the same time.
You can easily make a poster in Word. This article is a helping guide about how to make a poster on Word from scratch using the SmartArt Graphics and Pictures.
How would you like to create your Poster?
How to Make a Poster on Word
Step 1: Open MS Word
First, you need to open the Word software on your computer, create a blank document, or open the document you want to insert a banner.
Step 2: Choose SmartArt Graphics
When starting to create a poster in Word, click the Insert tab, select the SmartArt Graphics from the Illustrations section. You can see in the below picture where you'll find the SmartArt Graphics button.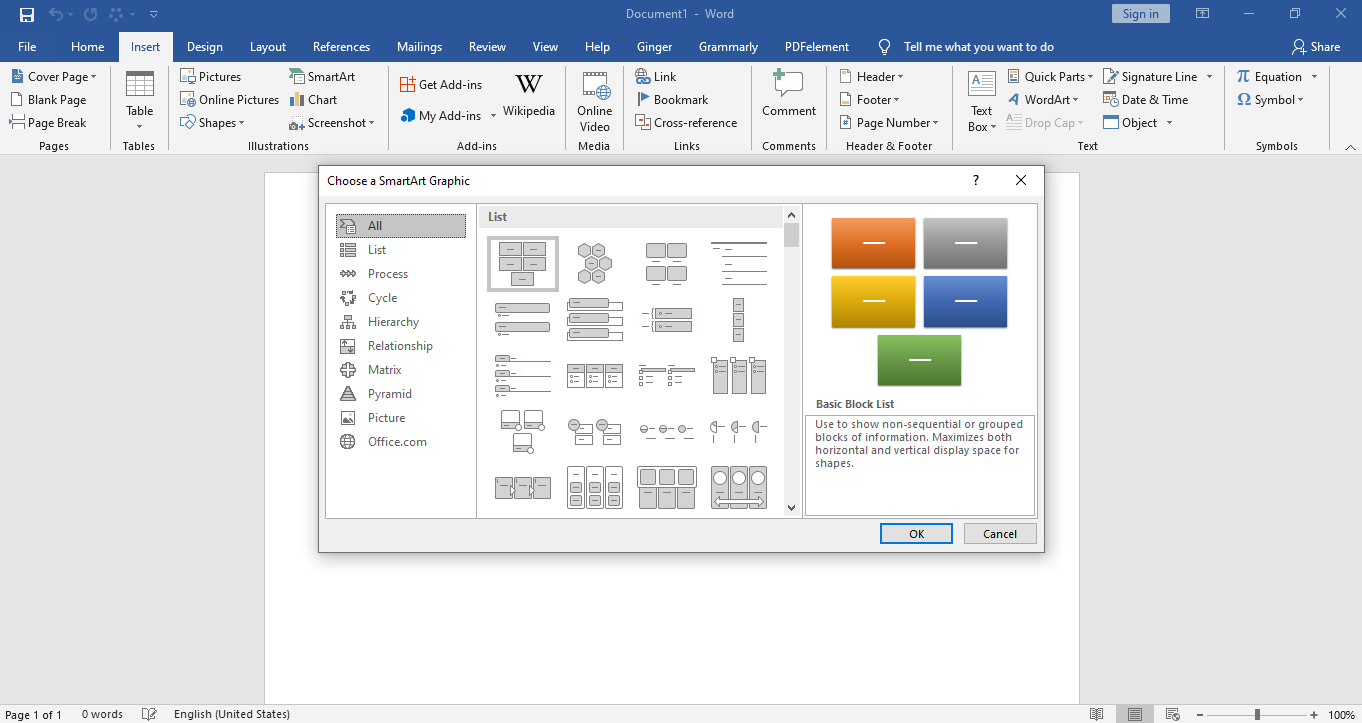 Now, click on SmartArt Graphics, and a dialogue box will open with the name of Choose a SmartArt Graphic, asking you to select a SmartArt graphic from the list of available options. There are many SmartArt graphics available under different categories. You can see different groups in the picture below.
Step 3: Customize your design
Select an appropriate graphic that can meet your requirements for poster design. When you choose a SmartArt graphic, it will open in the editor.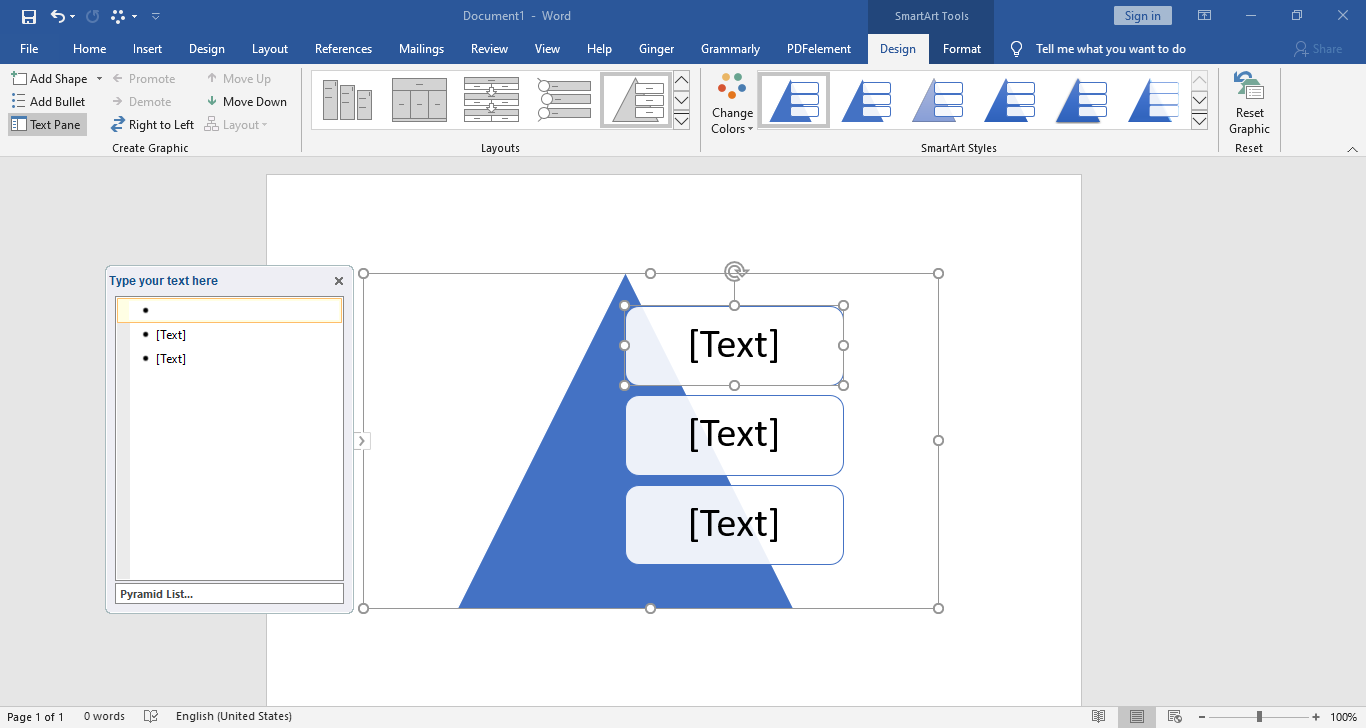 Let's say you want to create a poster for your project exhibition. You can choose any of the SmartArt graphics, edit the placeholder text in the Text pane, and replace it with your content. You can reduce the size of the graphic, adjust the font size, style, and color from the Font section of the editor.
Step 4: Add pictures
If you want to add images to your poster, go to the Insert tab and click Picture. Then a dialogue box will open and ask you to choose the picture you want to insert. Navigate to the location where your image is saved, select the image, and then click the Insert button at the bottom of the dialogue box.
How to Make a Poster in EdrawMax
Step 1: Log in to EdrawMax
Open EdrawMax Online in your browser and log in to your EdrawMax account. If you don't use EdrawMax before, you can sign up for a free account and start to use it.
Step 2: Select the Poster tab
To make a poster, you need to open the Graphic Design section and find Poster in the sub-category panel.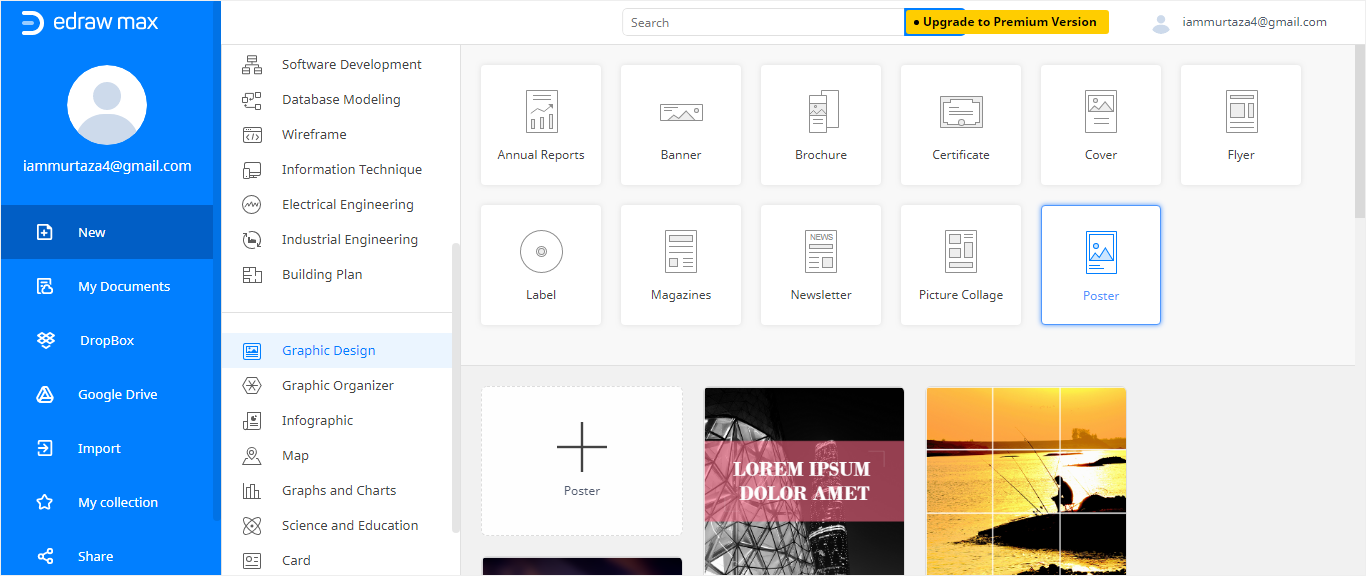 Step 3: Edit a Poster Template
Click the Poster tab, and the poster templates will show on the below panel. Then, you can select any template, or you can also choose to create a poster from scratch.
After you select a template, it will redirect to a new window of EdrawMax editor. You can customize the template and replace the text and images of your choice.
Besides, you can use the formatting tools on the horizontal toolbar and the right panes to change the styles of colors, lines, fill, images, or template themes.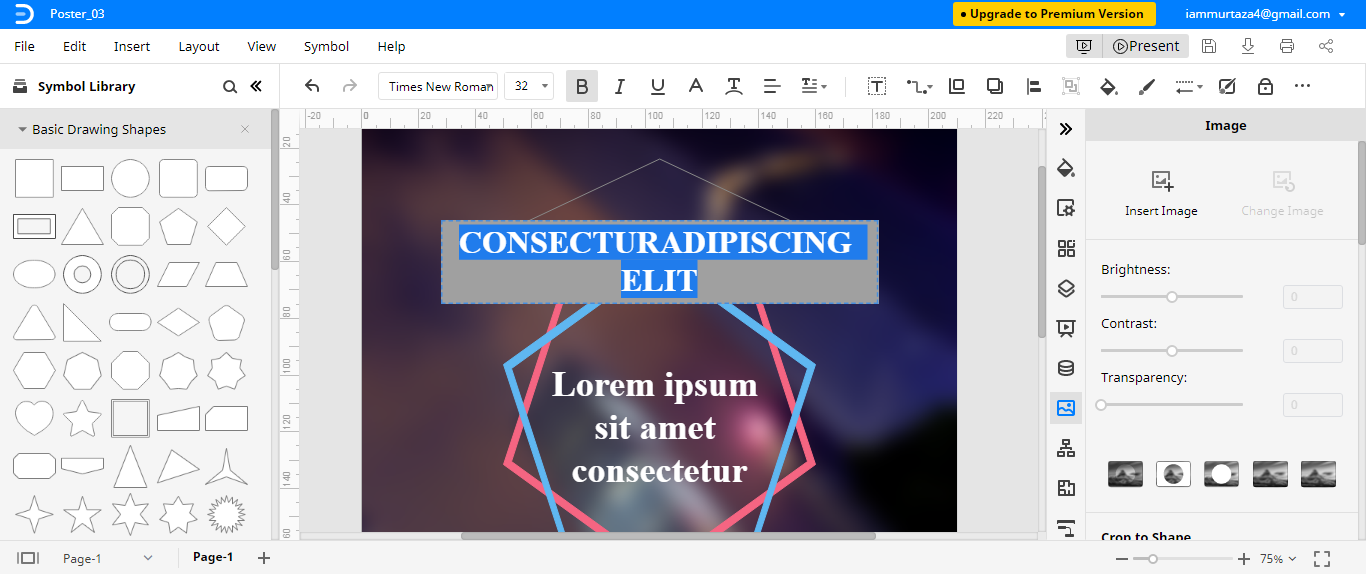 How to Save an Edraw Poster as a Word File
After you have created your poster in EdrawMax, you can save it in different formats. If you want to keep your poster in Word format, it is an easy process of two steps. Follow the below steps to save your poster as a Word file.
Step 1: Select Export
After you have created the poster, click on File in the top left corner, from the drop-down menu, select Export.
Step 2: Select Export to Word (.docx)
From the Export menu, select "Export to Word (.docx)," and your poster will be saved as a Word file to your computer.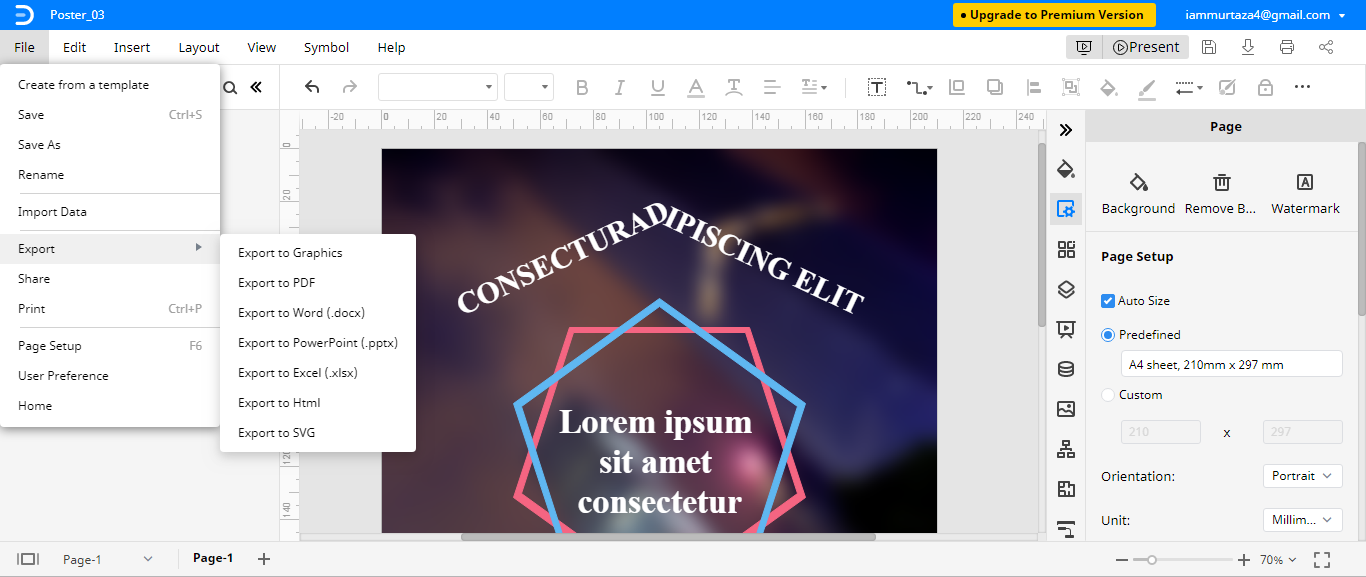 Related Articles