The Basics of ICS Organizational Chart
This comprehensive debate compares the process of creating an org chart with LucidChart and EdrawMax to determine which tool has more potential.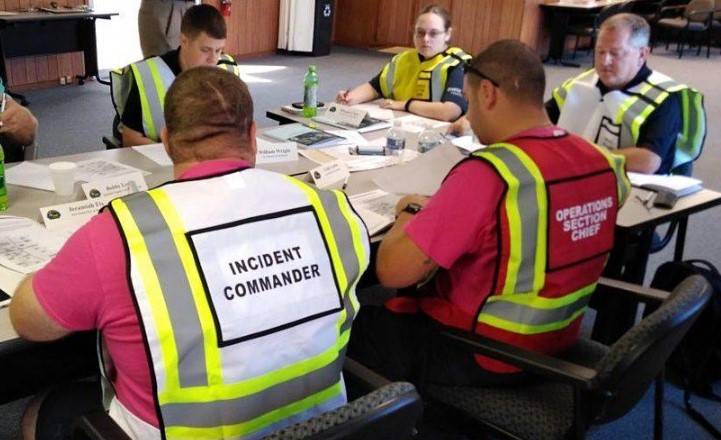 Business companies and corporates operate in the real world, carrying a risk of unexpected mishaps and emergencies. Small-sized companies, especially startups, often experience abrupt emergency incidents, which creates a lot of trouble for corporate owners. There should be an immediate management department to prevent the escalating repercussions of these incidents.
Using Incident Command System, companies can successfully manage unplanned incidents, losing as little time and resources as possible. Given this need, this article demonstrates the background, examples, components, advantages, and limitations of ICS organizational charts for your understanding.
1. What Is ICS?
The Incident Command System is an integrated system that works by responding to emergency situations and assigning each member a definite role. ICS is paramount for typical safety agencies or emergency operation centers which are directly or indirectly involved with emergency responses.
On the other hand, the ICS organizational chart refers to the visual illustration of hierarchical divisions of personnel's designations and responsibilities within an organization. By standardizing titles and defining reporting relationships, an ICS org chart eradicates confusion created by several unclear chains of command.
Defined roles and duties should be developed and delegated in the response plan before an incident occurs. The personnel designated to each area of operation should receive the appropriate training and be aware of the appropriate response plans.
Background on ICS
The ICS organizational structure was developed in 1968 to cope with California wildfires during a meeting of Fire Chiefs in Southern California. The concept attained consummation in 1970 when California was afflicted with massive consecutive wildfires. Surveys demonstrated that immense destruction was caused not because of the scarcity of resources but by an inordinate reporting chain and mismanagement.
Later, ICS became a central paradigm used in New York during the 9/11 World Trade Centre attack.
2. Examples of ICS Implementation
Different organizations have different ICS organizational structures, depending upon the requirements and nature of their field. However, most organizations comply with the standardized ICS org chart structure. Consider the following examples of EdrawMax ICS organizational chart templates:
#1 General Incident Command System Organizational Chart
Primary designations within an ICS organizational chart fall under five hierarchies, i.e., commanding staff, section staff, directors, supervisors, and entry-level workers. The commanding tier works under the incident commander, consisting of a Safety Officer, Liaison Officer, and Information officer. The section staff is situated between the directing and commanding staff; their task is to instruct the branch-level staff to manage the actual incident.
#2 Designated Incident Command System Organizational Chart
The above diagram demonstrates the Incident Commander as the chief authoritative of the Incident Command System department, who supervises multiple officers working under him. The officers control various operations, including public information, liaison, logistics, and finance. An ICS Advisor instructs operational, planning, logistics, and financial staff, who further report to the entry-level workers.
#3 Working of an ICS Organizational Structure
The working of an ICS organizational chart is sequential, starting from detecting an incident and disseminating the update to the ICS department personnel. The next step is to enable productive on-time collaboration by forming an actionable strategy. Action Plan implementation is directly followed by resolution and performing a post-implement review to assess the impact of the devised strategies.
3. Components of the ICS Organizational Chart
Generally, an organization's ICS sector is split into five major components depending on the functional areas or management operations:
The function of the commanding body is to direct, order, command, and control the officers' staff to take immediate action in response to a recently-happened incident. The command usually involves a single individual, but some organizations have a unified command consisting of two or more individuals. The ICS command allows local, metropolitan, federal, or state-level coordinators to work effectively without influencing individual autonomy and accountability.
The role of operational quota within an ICS organizational chart is to direct and instruct all incidental operations. Operational staff supervises both small and long-term emergencies by assigning guidelines to the entry-level workers as instructed by the incident commander.
The planning sphere of the ICS organizational chart encompasses the plans associated with gathering information regarding the incident and estimating the necessary resources to respond to the encountered situation. Planners generate immediate Action Plans that can be disseminated through briefings in the initial stages of an emergency.
This component is responsible for providing necessary resources, materials, and facilities to cater to emergency response needs. The logistics tier may be involved in Action Plan development, providing safety materials, arranging medical support, managing food & transportation resources, & more.
The finance component accomplishes two key missions during incident management. The first target is to estimate the cost incurred during the incident; usually, Finance Section Chief performs this task. The second mission is to collect, maintain, and update the record of incident costs & recovery operations.
4. Advantages of ICS Organizational Chart
The following are the major advantages of employing ICS organizational charts for incident management:
ICS organizational chart establishes a crystal-clear chain of command, instructing who will do what.
It delineates individual roles and responsibilities, which eliminates the risk of mismanagement and ambiguous instruction channels.
Demarcated hierarchy smoothens communication among different tiers for efficient event management.
ICS org chart provides a manageable span of control, facilitating superiors in monitoring their subordinates.
All staff reports to their respective authorities, which not only develops a sense of accountability but also eliminates the chances of emerging bureaucracy.
It follows a standard, channelized Action Plan to handle emergencies rather than resolving problems via diversified solutions.
5. How To Make an ICS Org Chart?
Constituting an adaptable and workable ICS management chart may be an assiduous task. Thus, if you want to establish an effective and practical ICS org chart for your organization, employ the EdrawMax application. With its prebuilt professional flowchart templates, customization possibilities, and multiple export formats, EdrawMax proves to be the exquisite solution for formulating your organizational ICS chart.
How to Create an ICS Organizational Chart Using EdrawMax?
Creating an ICS org chart via EdrawMax does not necessitate anything; you can edit a predesigned template or start from scratch. The detailed procedure for making your organizational chart is given below:
Step 1: Download the "EdrawMax" application and launch it on your device to access its interface.
Step 2: Click the "New" option from the left panel and choose the "Org Chart" option from the main widget. To edit a template, click the "Templates" option from the left, enter "Org Chart" in the search bar, and follow any of the given templates.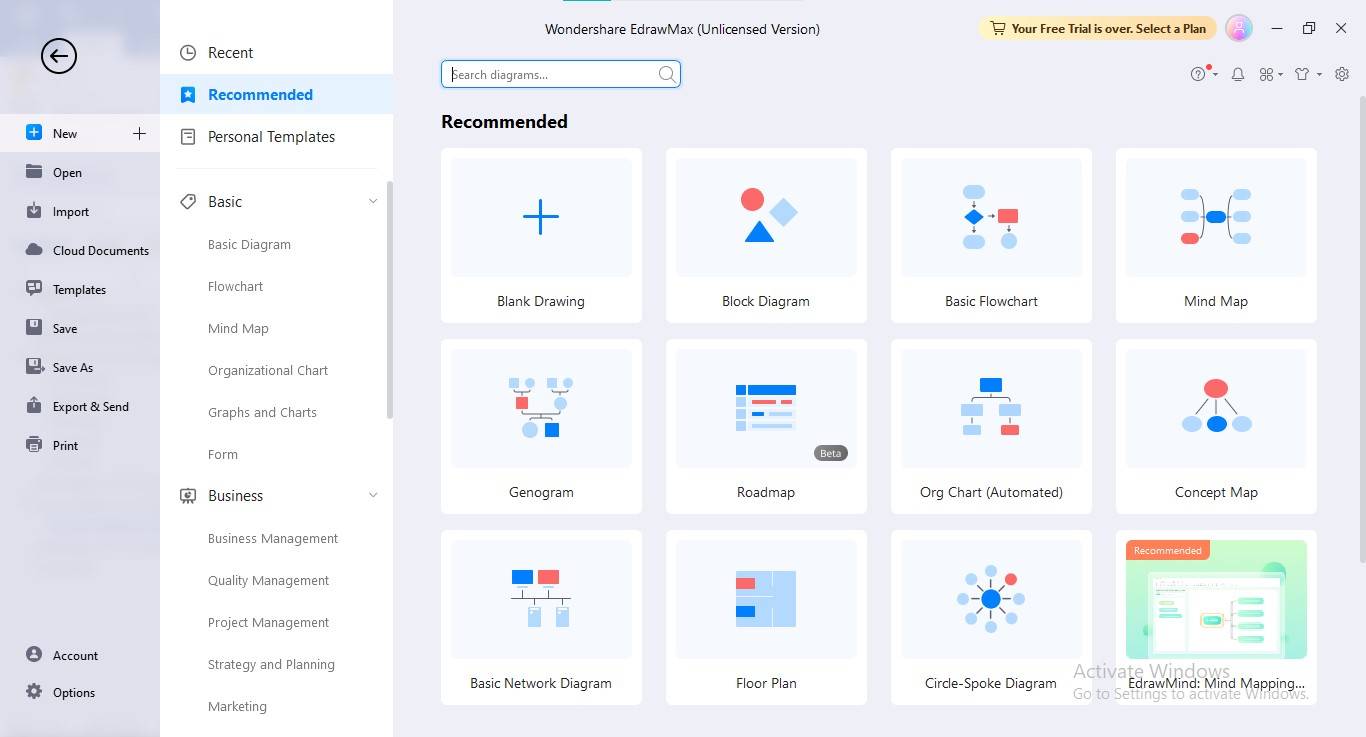 Step 3: Enter the information in your chart template; if you are editing a blank template, add shapes to introduce a new concept or relationship.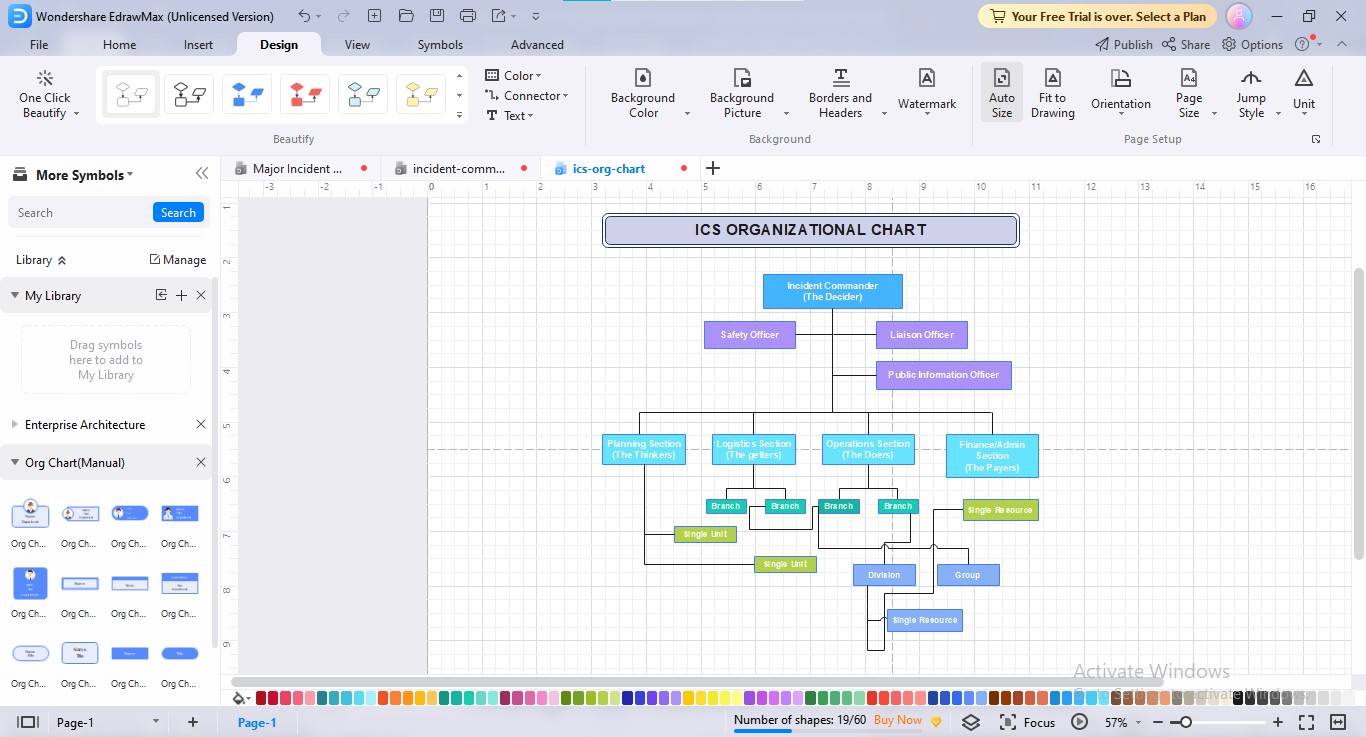 Step 4: Customize your org chart according to your needs and preferences. Prebuilt templates usually have professional color schemes & other elements and require minimal customization. On the other hand, if you are crafting from scratch, you can modify the shapes, content, and color schemes based on your choice.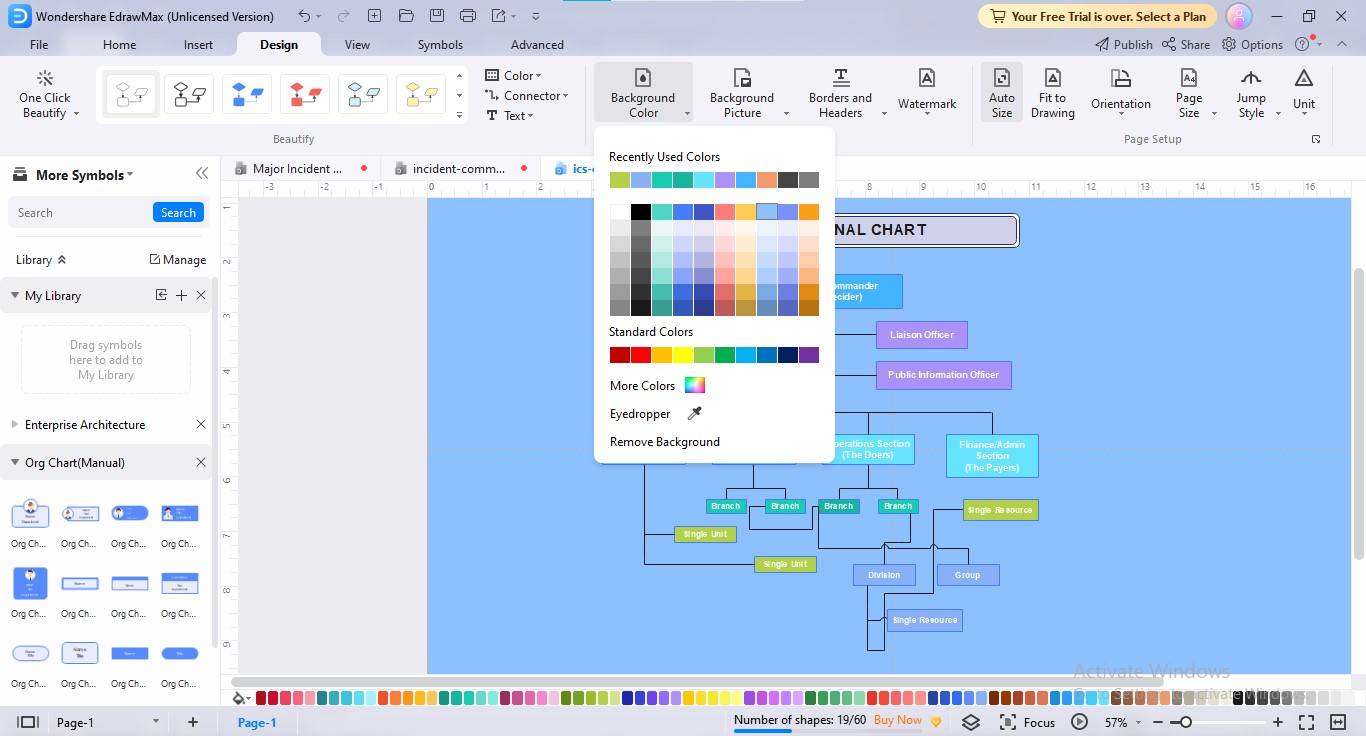 Step 5: Export your chart to disseminate it to your management team via the online portal; click the "Export" button at the top panel and choose your preferred export format.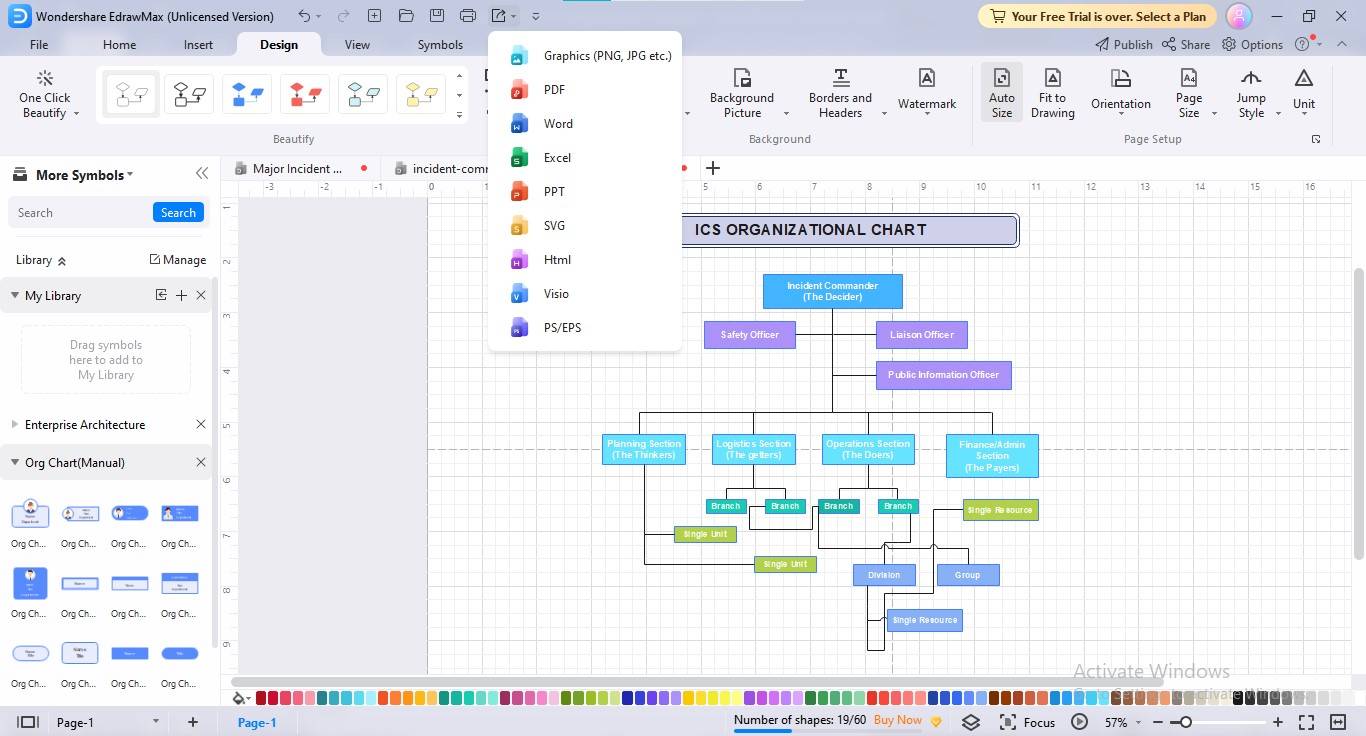 6. Challenges and Limitations of the ICS Organizational Chart
ICS organizational chart policies may encounter several challenges because the management strategies built for day-to-day operations cannot befit emergency situations. Major problems faced during the implementation of the ICS org chart pertain to communication, such as:
The information gathered during emergencies is often incorrect, biased, or unorganized.
Emergencies often impart less time to the staff to report the right amount of information, leading to insufficient pieces of facts & figures.
Sometimes, the ICS strategies may not be fruitful because of the failure of communication equipment.
On the other hand, implementing the ICS organizational chart carry certain limitations, for example:
Inability to take certain actions because of not having orders to do so from the authority.
Sometimes, the emergency surpasses the Authorities' imagination, making it difficult to make a policy for the prevailing situation.
7. Conclusion
An Incident Command System organizational chart visually demonstrates the roles of ICS personnel to demarcate their individual roles so that they can take immediate & informed action in time. Generally, an ICS structure is categorized into five components: command, operation, planning, logistics, and finance.
Having a proper strategy and hierarchy for incident management brings several benefits, such as effective management of efforts & resources, coordination, discipline, and a sense of responsibility during the time of emergency. On the other hand, implementing an ICS structure can be challenging since the emergency causes misinformation, indiscipline, and panic.
Related Articles