Free Editable Storyboard Examples
When a content creator or director plans to make a video or film, they need to visualize the work. They must plan how they can arrange their ideas while telling a story through images and clips. They can include the small details of storytelling like the characters' names, music, scripts, images, break-down shots, etc. This planning is more a with storyboard diagrams. There are multiple storyboard diagrams, and hence the director can look into the storyboard examples while working on their video content.
1. What is The Storyboard Diagram?
A storyboard diagram is the graphic layout of the scenes or image sequence that a filmmaker has planned as a way of their storytelling. The video-creators and filmmakers can break the scenes in the shot and plan while doing the storytelling. A storyboard gives them a clear idea of the details of the shots. Though different types of films, the storyboard has distinct styles, the directors can include the parts they find necessary in their storyboard.
Concerning the importance of storyboard, it helps to clear someone's vision for video shooting or telling a story, in the mean time, it is time-saving for producers and art creators. As for the teachers and lecturers, they use storyboard to teach their students for the complex knowledge. It is easier for your to understand and make storyboards through the following storyboard examples, and you can use them immediately.
2. The Storyboard examples
The director can plan a storyboard in many ways. Here are some storyboard examples that the directors can follow while making the storyboard of their videos or films.
Example 1: Videology Storyboard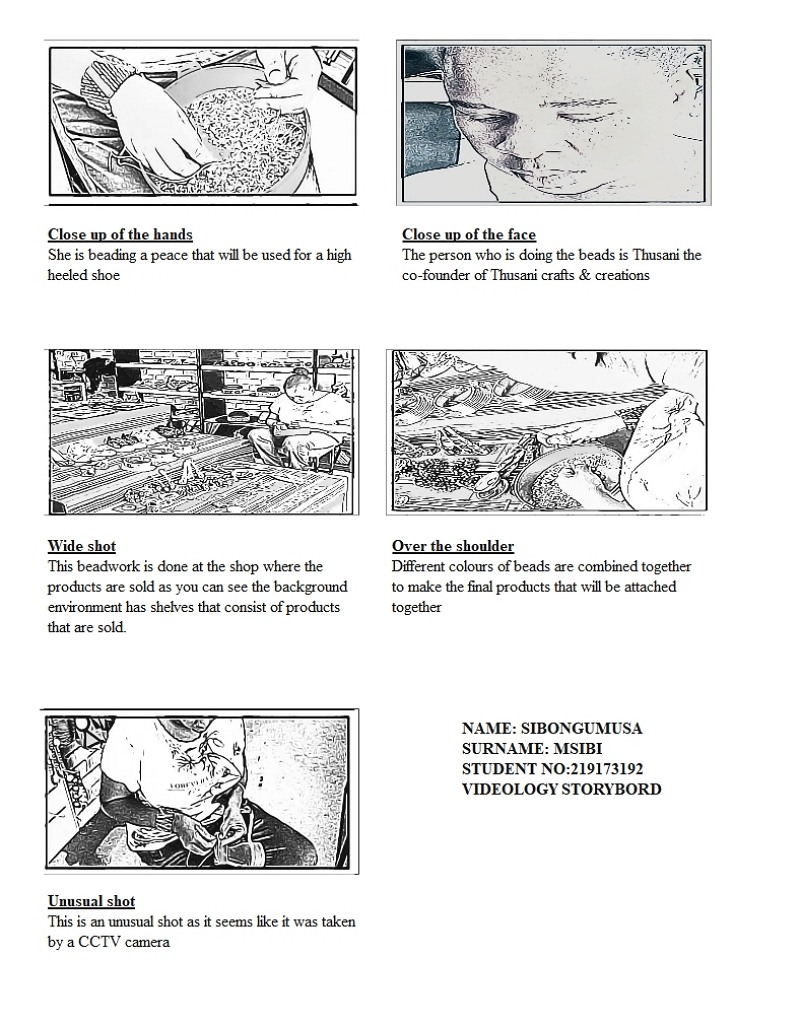 Source:EdrawMax
A camera language is much different from colloquial language. Like a still camera, a video camera can also tell stories using several aesthetic snaps put one after another, rather than continuously recording an event from a distance. Therefore, a director can have their storyboard where they plan those angles and then put them together to create their own story. Directly taking shots and putting them in the transition to make the flow may not be very useful. Then they can use this sort of storyboard. In the given storyboard example, some shots capture the hand movements, facial expressions, close-ups of the work, machine, and an unusual shot. When the director puts them with a transition effect, they show the product's whole process.
Example 2: Storyboard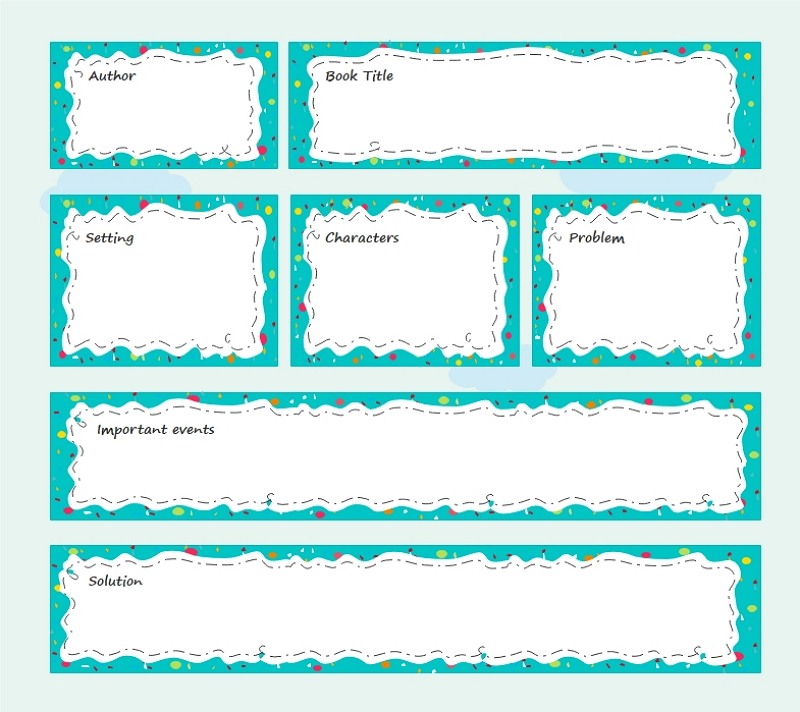 Source:EdrawMax
The director may choose not to represent the parts of a storyboard in terms of images or shots. They can also create the storyboard by noting down the important events, characters and breaking the events into a few parts. They can also note down the character outline and story outlines. The storyboard represents a shot and how the director has decided to work on the particular shot. They can outline the storyline with a shot-to-shot description. The directors can go through the storyboard while creating one for their films.
Example 3: E-Learning Storyboard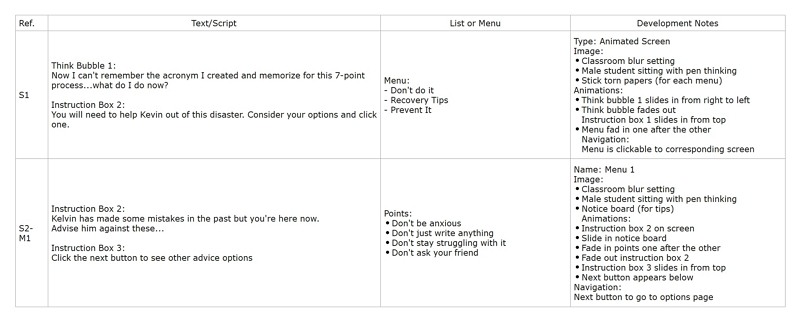 Source:EdrawMax
Sometimes directors choose to create a well-constructed storyboard with many various sorts of information. They can include parts of texts or scripts where they want to do some modifications. They can also write down the remarks on the acting or any other details related to the scene. This sort of storyboard mostly holds the parts that need to change. Moreover, with this, the director can also note how to work on those parts. In the storyboard example mentioned above, there are columns like text/ scripts, instructions, think bubbles, development notes, and more, which show that the director has planned the storyboard to improve the content.
Example 4: Slide Storyboard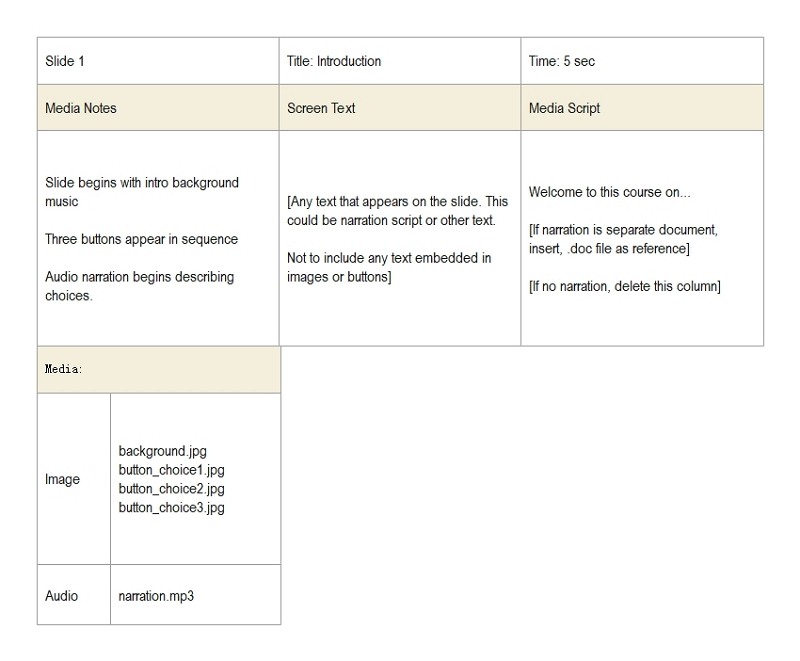 Source:EdrawMax
There is also the option not to include everything on the storyboard, and the directors can keep it short by planning correctly. Here is a storyboard example that shows the ways of making short and easy storyboards. Under the caption for the scene, the director can put media files like images and audios. They can also incorporate the screen text where they put the narration part. They can put the media script part separately along with an estimated time frame. It can help the director get a view of the shot-length, and they can follow the model and create a storyboard.
Example 5: Project Storyboard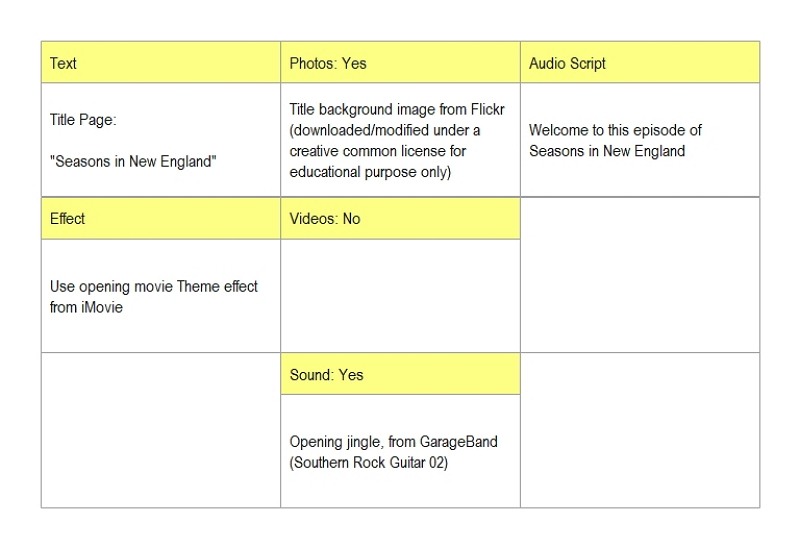 Source:EdrawMax
If the director is willing to break down the content in terms of scenes and scripts, and other details, then the most beneficial way of storyboard writing can involve small information like photos, videos, sound folders, and further details. It can be helpful when the director sends the content for editing. The editor and director can have the audio and video file lists while editing, which decreases the chance of the content getting mixed up with videos or images from another shot. Here is a storyboard example of this type of storyboard with points like text, effects, photos, videos, sound, audio script, and more.
Example 6: Business Model Storyboard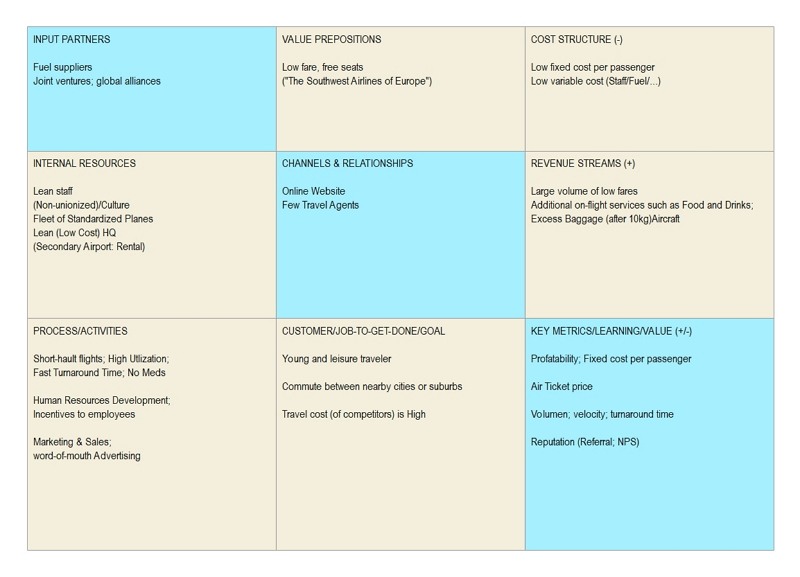 Source:EdrawMax
Besides films, many video creators may find PowerPoint as a way of content creation. There are several PowerPoint templates available. The content creator can concentrate on breaking their idea to have several small components that they can use in slides. When they play those slides back to back, they can depict a whole story. The slides can have simple images and texts, but they must contain the story's main components. In the given storyboard example, the storyboard shows various business model elements, like inputs/ partners, value propositions, cost structure, internal resources, and more.
3. Online Storyboard Maker
Though a storyboard's idea is complex, the director or content creator can decide to make their storyboard as per their choice and requirements. They can select one of the types which they find fit for their purpose. There are various online tools that they can use for storyboard making. For best results, they can use EdrawMax Online as a storyboard maker.
It comes with several templates, which makes it easy to use. Its user-friendly functions allow the user to work on their content quickly without much difficulty. They can also get help from their resource center regarding the tool. Our online storyboard maker keeps your data safe and sound. The built-in features can hide sensitive data and prevent unauthorized access. Except that, the substantial genogram symbols and templates make your creation easier and easier. It supports to export your file in multiple formats, such as Graphics, PDF, HTML, Visio and more. Besides, the EdrawMax Template Gallery may give you inspiration, and share knowledge with you.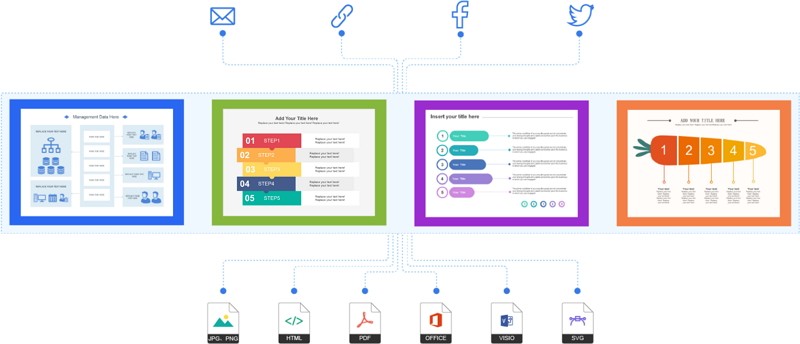 Why Choose EdrawMax Online
Create over 280 diagram types
Supports team collaboration
Personal cloud & data protection
Print, share and download
Powerful template community
4. Key Takeaways
The directors or content creators can visualize their work in terms of shots and scenes and include the necessary details. They can also use their ideas while creating a storyboard for their own. They can use a tool like EdrawMax Online, making it easier for them to work on their storyboard. However, if you are still confused with how to make it, here is a concrete storyboard guide for your reference.
Through these storyboard examples, hope you can have a deeper understanding about it, and you can use them immediately. Also, If you are looking to create a storyboard, the best place is EdrawMax Online. They offer more templates, all grouped and arranged in a template center, and are available whenever required. Check it out now for the best deal as well as free trials.