---
People working in the production world are often found cribbing on how to develop a gripping plot in the making of commercials and showcase it in the best possible way. After all, it's difficult to portray all your ideas creatively within 60 or 30 seconds. Similarly, directors often struggle trying to interpret a scene to an artist with the outcome coming off a lot different from the one envisioned by the director. In such situations, all one hopes for is a simple tool, which can graphically represent the abstract ideas and portray the same in the form of a captivating story in an allotted time-frame.
This is when the concept of 'Storyboard' acts as a savior, liberating people working in the production world from the worries and giving their creative ideas a face. Though the process was first developed at the production house of Walt Disney, today it's rampant in studios, among school teachers and businesspersons all around the world. And, with applications like EdrawMax Storyboard maker available at one's disposal, interpreting one's original ideas in the form of graphics is now a child's play.
What Is a Storyboard?
So, what do you mean by a storyboard? It's nothing unusual but a graphic representation or a visual layout of the step-by-step procedure of how a video shall unfold. Enriched by illustrations, boxes, and scripts, it resembles a comic book version of one's ideas before it's molded into a sales video, a diagram comprising of educational content or a movie. If you are still confused about how it appears, take a cue from the picture illustrated below. However, do not take it as the only layout. There are plenty of such storyboard templates and each appears unique depending on your requirement and creativity.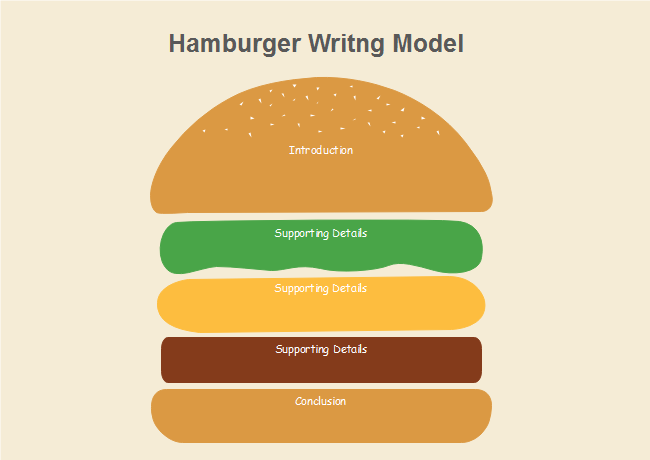 Let's go ahead and discover the importance of such aesthetically pleasing informative graphic organizers. The upcoming section shall intimate you all about it.
Why Is Storyboarding Important?
What appears to be an additional step in the creation of a video, is in reality, the most crucial thing you sure wouldn't want to skip! After all, it covers the following purposes and proves advantageous to users:
Offers clarity to one's vision. Storyboarding helps express vision to stakeholders, be it to employees, investors, creditors, suppliers or directors. It offers all of them a cue of how your video shall map out and of how it will appear.
Simplifies the video making job. Since it's more of a starting point around which a captivating video is created, proceeding without the same might hamper the outcome. For instance, you might miss out a scene or a slide and later regret the loss.
Time-saving. Revisions are common when crafting a video. Storyboarding shortens the time taken in modifying them by promising a smooth path ahead.
Arise the curiosity of the audience. For people working in the production world or operating in the business arena, it supports experimentation in a storyline to arouse curiosity in the audience. The same is worked up through quick changes in slides and chronological arrangement of them to best build suspense.
Fully Prepared. Allows planning of a movie for a production house well in advance simply by deciding on camera angles, shots and characters.
Team Collaboration. Helps reach a convincing story with the consent of a group. Storyboarding encourages a team to brainstorm together, chalk out their ideas and arrange it on storyboards, without breaking the harmony.
Storyboarding: Traditional VS Digital
With the onset of digitalization, techniques of arriving at visual layouts have changed. But, the question is - have they changed for the better? The same is best answered by drawing out a comparison between traditional and digital boarding, thereby weighing the pros and cons of both.
Traditional Approach
This style involves sketching the layout as visualized by either a producer/ director/ writer in pen and paper. The same has both positives and negatives.
Pros:
An amazing way to show off one's talent.
Lets one maintain a portfolio of the neatly done sketches
Easy accessibility as it's primarily in the form of a hard copy
Inexpensive, requiring just a pen and paper
Allows customization whenever one wants
Cons:
Time-consuming
Takes a lot of effort
Enjoying it in a printable format is expensive
Modification is difficult
Inconsistent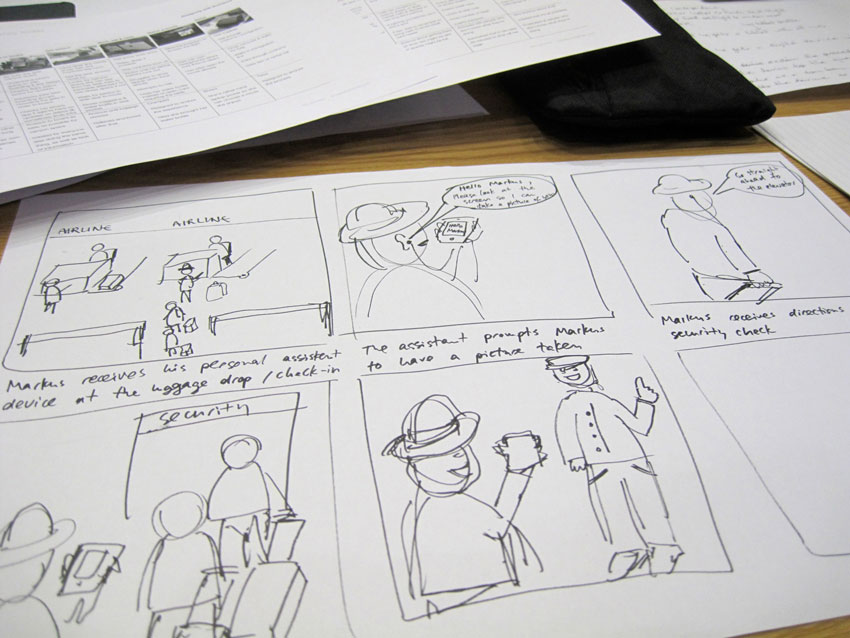 Source: https://photography.tutsplus.com/tutorials/how-to-make-a-storyboard-for-video--cms-26374
Digital Approach
The revised approach, on the contrary, proves suitable for creating animated videos and offering the entire team involved in the making of it to draw a clear idea of how it would appear in the end. However, this too wins from certain positives and suffers from some negatives.
Pros:
Supports effortless drawing of the layout
Helps prepare exact replicas
Offers one to save the digital copy for future reference
Allows editing without posing difficulties
Cons:
Printing cost is high
Unnecessarily complicated
A tad difficult for a technically-challenged novice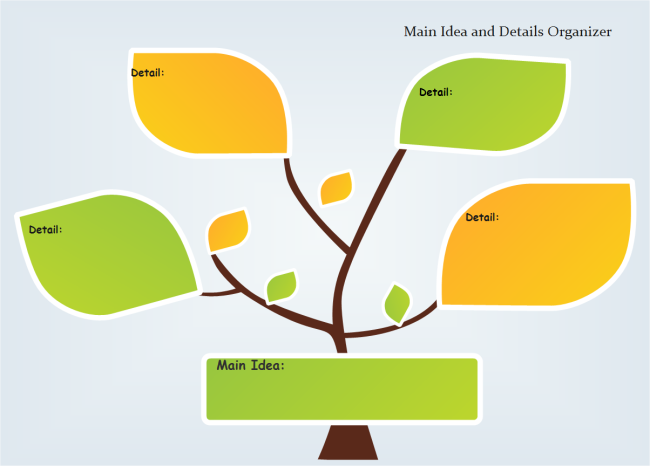 Weighing both only brings one to the conclusion that the digital approach is much better than the traditional one. The former suffers from little disadvantages and offers unrivaled opportunities to all.
What Is Included In a Storyboard?
Now that you have sound knowledge of the frequently typed phrases - "What is a Storyboard" on the internet, you must be curious about its components. After all, it's highly functional. Hence, it is of interest to every single person, be it a business person, a novelist, software developer, writer or an advertiser. Regardless of background, one is bound to come across the following 5 elements of a storyboard.
Slide number
Consistency of projects is best maintained by numbering slides. For instance, if it's a module, the slide number shall be something like LMSOvw_1_1, indicating LMS overview followed by section and screen number. The same proves practical during reviews and revisions.
Slide title
As suggested by the component name, it's either the slide description or the header line.
Slide objective
The motive of this component is to highlight the underlying reason behind the very presence of each slide.
Screen text
This includes not just visible texts on each slide but miscellaneous elements such as graphics, navigation and notes meant for a developer.
Transcript
If there's an audio playing in the backdrop, make sure you have it decoded. This is imperative to make a client or the person going through the slides to understand jargon, acronyms, etc.
Storyboard Examples in Various Fields
A storyboard example is essential to get a better grip of the entire concept and understand its applicability in details. Let's check out the versatility of this graphic organizer in three diverse fields.
In Education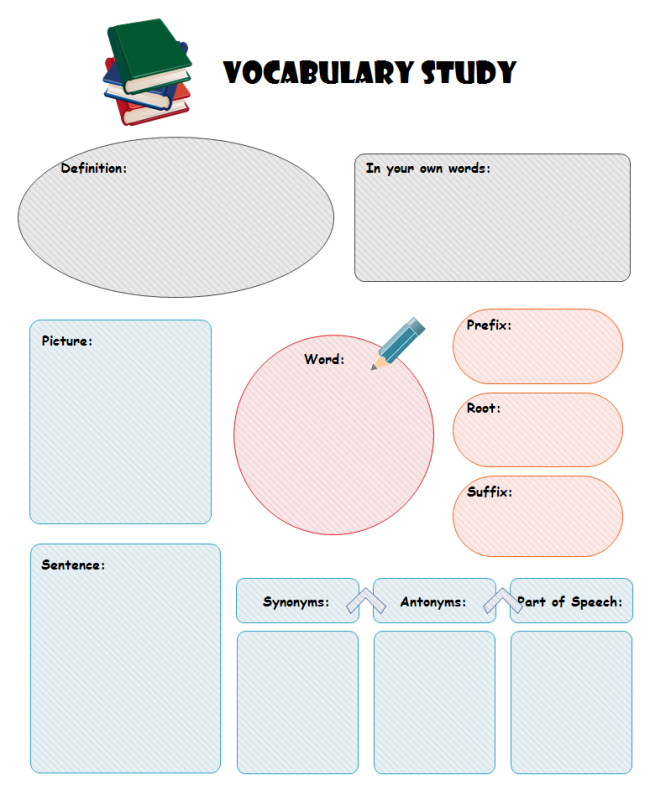 This study graphic organizer finds the greatest application in the field of education, equipping teachers with a handy tool thereby making teaching and learning fun activities. The chart, for instance, help students develop a strong vocabulary. As noticed, there are spaces to input a word, its synonyms, antonyms, parts of speech, etc.
In Advertising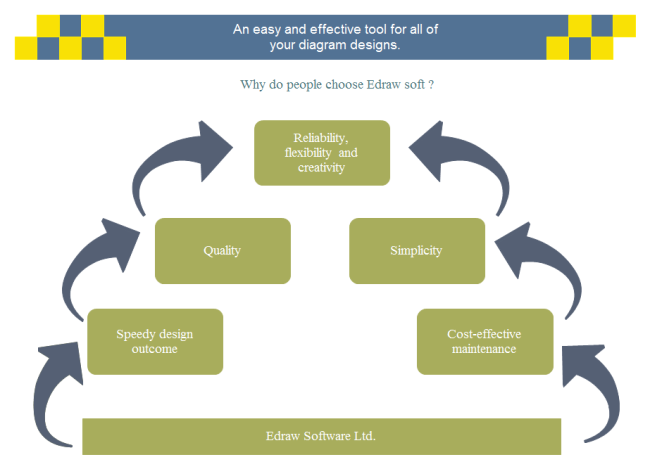 This storyboard example is best suited for promoting a brand and its products. For instance, you might fill up the base with either the brand name or its product name, followed by the merits of it in the boxes above, thereby establishing clear reasons to go for it.
In Video Creation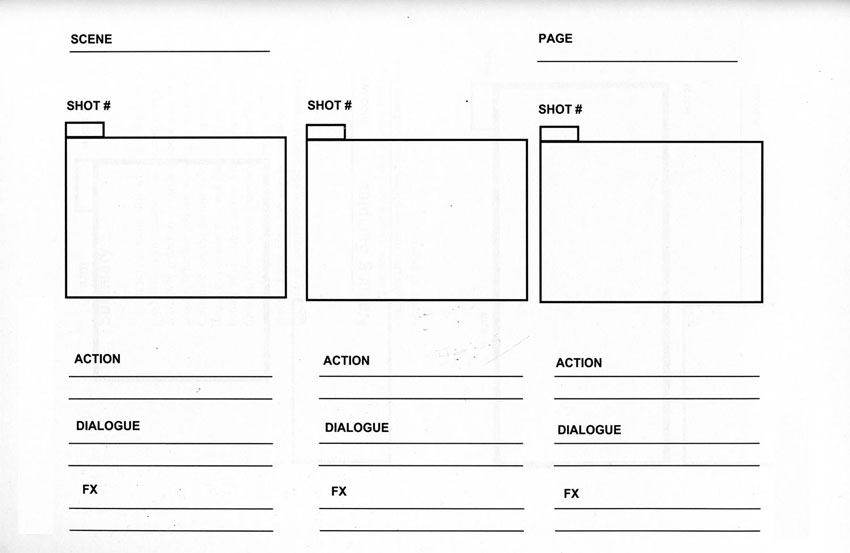 A graphic organiser demonstrating information on how a story would unfold hardly requires elaboration. Rather, it's to the point and crisp. While the blank boxes point out shots, the blank lines below are great for filling up action, dialogue and FX. In short, it simplifies video creation for commercial or other purposes.
How To Make a Creative Storyboard With Edraw?
Finally, this section shall elaborate on the steps to channel all your creativity and design a storyboard with the aid of Edraw. Excited? We bet you are! However, before proceeding, let's look at the preparations to be made.
Download the latest trial version of Edraw
Install it by clicking on the .exe downloaded file and proceed by following the instructions
Explore and enjoy all its features
Now, that you have the software installed on your desktop, go ahead and make your illustration. You may follow the steps below:
If you have a tight deadline or pressed for time, bunk your plan of designing it from scratch and pick out from Edraw's pre-designed storyboard templates, available free of cost.
Enrich them with editable icons, layouts, symbols, and texts.
Make the most of pre-made vector symbols categorized under different groups.
Drag and drop them on your blank canvas at will.
If needed, modify its shades, sizes, and directions.
Explore the built-in drawing tools to create your symbol. You shall come across a set of options like - pen tool, add anchor, convert anchor and similar others, under the 'Symbols' tab.
Now add text on specified spaces.
Focus on the detailing part by customizing layout, text alignment, etc to render a finishing touch. Surprisingly, it allows insertion of local images to the canvas too!
Once everything's done, complete the process by exporting it to a suitable format (png, pdf, jpg, HTML and so on) and enjoying the outcome in a print form.
Share it with the people concerned and surprise them with your creativity.
Tips on Creating a Perfect Storyboard
A few tips, in the end, would not just spell wonders for you but shall enlighten you of little details, whether you follow the traditional or digital approach. So, here goes the ones worth noticing.
Jot down the steps, not necessarily in a correct sequence, when starting with an illustration. Then, shuffle it to achieve coherence.
Try not to drag the story in the opening sequences.
Practice flexibility all through so that there's the scope of modifications until the end.
Entertain random ideas when popping up on your mind.
Do not waste even a single frame or slide. Make sure you put them to the best of use.
Welcome feedback from people around you to create a perfect storyboard.
Hope you had an enjoyable time learning all about storyboarding using Edraw. We look forward to more downloads from our clients. We believe, unexpected appreciations shall be on your way, once you master the art of storyboarding using our graphic organizer. So, go ahead and have a worthwhile experience!