The SWOT Analysis of Apple
To identify the factors which make the company successful, it is necessary to analyze its every aspects in market. This article will provide you an insight of the Apple Company through SWOT analysis. Apple is a company which started from nothing, but an idea along with sheer determination and will of its founding members became the world's largest technological giant in a very short time. The purpose of doing SWOT analysis for Apple is to find out the various factors which have contributed to its unparalleled success.
1. Background of The Apple
Apple is famous for its iPhone, iPad and Macbook. As for a leading company in technology domain, Apple enjoys a great part of market share, and its users are all over the world. According to the report, its annual revenue reached $260.174 billion in 2019.
1.1 The Introduction of Apple
The Introduction of the Apple inc could be concluded in the following table:
| | |
| --- | --- |
| Name of the Company | Apple Inc. |
| Founded Time | April 1, 1976 |
| Serving Sectors | Computer hardware, software, electronic consumer products, and electronic software distribution. |
| Areas Covered Geographically | All over the world |
| Headquarter | Cupertino, California, United States |
| CEO | Tim Cook - the current CEO |
| Apple Annual Revenue (2019) | $260.174B, a 2.04% decline from 2018 |
| Total Assets | US$ 338.516 billion (2019) |
| Total Number of Employees | 137,000 |
| Competitors of Apple Company | Samsung, Amazon.com, HUAWEI, Lenovo, Sony corporation, Dell inc, Microsoft Corporation, and more. |
1.2 The Development of Apple
As we all know, Apple inc. enjoys higher reputation in market, the following shows how it developed:
Apple Inc. is a multinational American Company which develops, manufactures and sells computers, consumer electronics and software plus related services;
It is one of the world's most prestigious brands, particularly in market capitalization and brand recognition;
Since 2001, the company has seen huge growth when its iPod MP3 player was introduced;
Apple's development in technology, computer hardware and smart phones has been at the forefront from its beginning. Its smart phones - iPhone has its own operating system iOS which generates a total of 54% of the overall revenue of the company.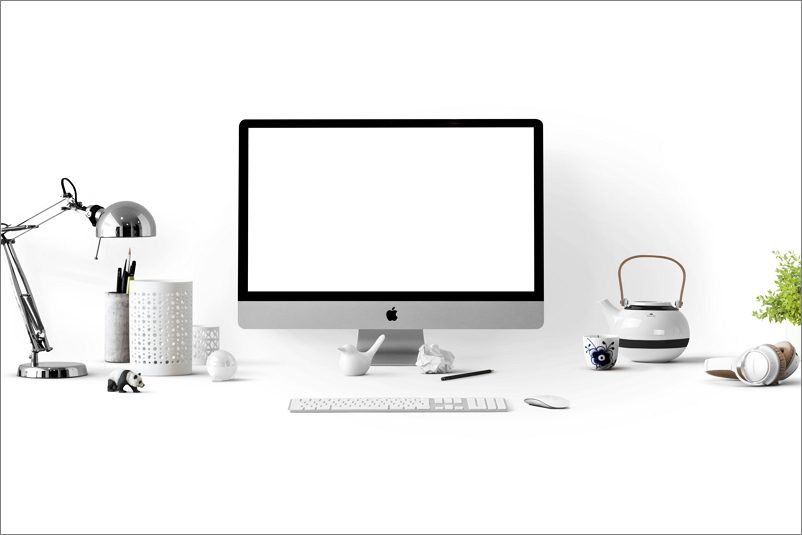 2. SWOT Analysis of Apple
A SWOT analysis is an incredibly easy but effective method used to identify the components that help a business thrive or contribute to its development. SWOT stands for strengths, weaknesses, opportunities, and threats. Strengths and weaknesses are internal factors, where as opportunities' and threats are external factors.
Strengths: These are the internal positive qualities of the business, business strategies that are successful and competitive advantages;
Weaknesses: These are the drawbacks that business needs to overcome to compete with its competitors;
Opportunities: The external factors in the business environment that can be beneficial for the company and can help in boosting the sales of products;
Threats: It includes external factors that can be damaging for the growth of business.
2.1 Strengths
Leading Technology Innovator

One of the greatest stunts used by Apple Company is innovation. The potential of Apple Company to produce its hardware, software, and other products brings the company at the top of the line.

Each year they launch new products with the enhanced predecessor, latest design and make the products more user-friendly every time. That is reason why it wins the majority of market share, even its price is relatively high.

Launch of New Products

Due to the advent of several new digital streaming and payment technologies, Apple has continued to develop its applications. Current applications to be introduced and enhanced include Apple TV+, iTunes, Apple Card, and Apple music, which is a great strength to reinvent your product line continuously.

Brand Reputation

Since the advanced functions and unique design for Apple products, there is no doubt that Apple deserves to enjoy such high reputation over the world. As reported, it is ranked as the third most valuable brand in 2020.

Retail Stores

Apple's retail stores promise high-quality consumer experience and allow direct interaction with the professional staff. With such superior consume service, more and more users would prefer to choose Apple because of its personalized care.

Marketing Strategy

Apple has been known as the master of advertisement. Apple creates hype about its upcoming products before the launch of the products. Its PR and marketing is so impactful that it generates a word of mouth strategy to develop a deeper awareness of the brand and increase the demand of the product.
2.2 Weaknesses
High Price

The biggest weakness of Apple Company has to be its high price. Its top-priced products become a vulnerability for the company because consumers can easily select products of comparable quality but at a lower cost.

Incompatibility with Other Systems

The incompatibility of their operating systems with other devices has made it difficult for people to switch to iOS-based devices because these devices are not user friendly, which requires some time to get used to it.

The Decrease in Market Share

The market share of Apple is also declining, one of the main reasons for which is their significant dependency on the iPhones and iPad series. It means a decline in the popularity of these products may harm Apple's business.

Patent Infringements

Apple is often charged with violating the patents of other firms and has also lost trials, which damages the brand reputation and its financial condition.

Defect in Products

Specific versions of Apple's iPod and iPhone had evident flaws, and therefore it damaged product sales and company's reputation for superior product results.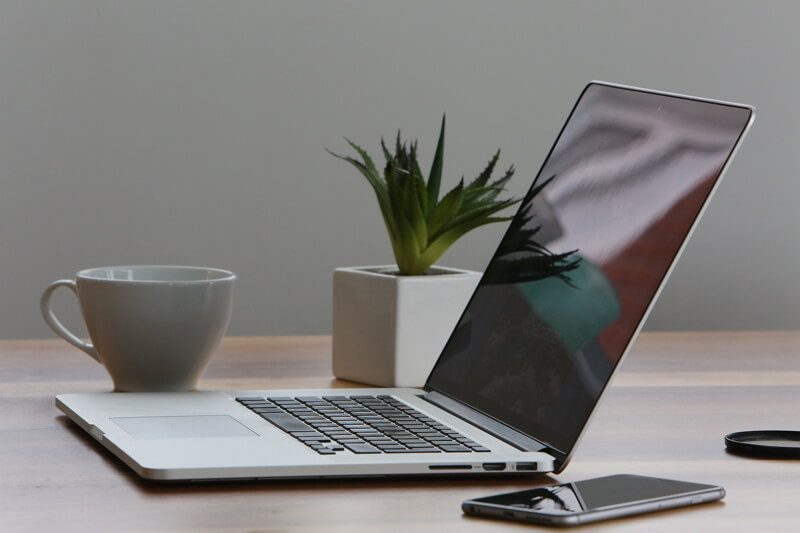 2.3 Opportunities
Loyal Customers

Due to its high market share and brand recognition, Apple is experiencing increased demands for its various devices. People who use apple electronics stay loyal to the brand by showing interest in the upcoming devices as well.

iTV Launch

Launch of iTV will increase the sales of Apple TV and the ecosystems of the product.

Increase in the market of Communication services

The demand for communication devices has experienced substantial growth since 2013. Thus it will allow Apple to discover new markets that were previously not explored by the company, such as the commonwealth countries.

Increasing demand for cloud-based services

With the rise in data connectivity and speeds, more and more people are now utilizing cloud services for their tasks. The market for cloud-based services is growing, and Apple can extend its range of iCloud services and applications.

Growth of Advertisement Market

The Apple-designed iAd advertising program allows advertising on Apple iPhone, iPad, and iPod touch. The development of the digital advertising market is a possibility for Apple further.
2.4 Threats
Rapid Technological Change

The field of consumer electronics is continually evolving with new technological advancements every other day. It will be a great challenge for the company to keep up with the latest trends. So far, Apple has been able to bring some revolutionary products to the market. Still, recently Apple has not yet announced its new product plan.

Android OS Growth

One of the significant threats faced by the company is the considerable growth of its competitors OS, Android. Android's hegemony reduces iOS's control to encourage consumers to join Apple.

Competitors in The Online Music Market

Online music subscription companies such as Amazon, Wal Mart, and Spotify are a threat to Apple.

COVID-19 pandemic

Up to 20% of Apple's yearly revenue is affected by the COVID-19 outbreak. Revenue is expected to range from $63 billion to $ 67 billion, but the company was able to achieve revenue of $57 billion only.

Strong Dollar

Apple earns more than half of its revenue from outside the US. Therefore, the changes in currencies of other countries could affect Apple's profits. In other words, other countries' currencies are more changeable than the US dollar.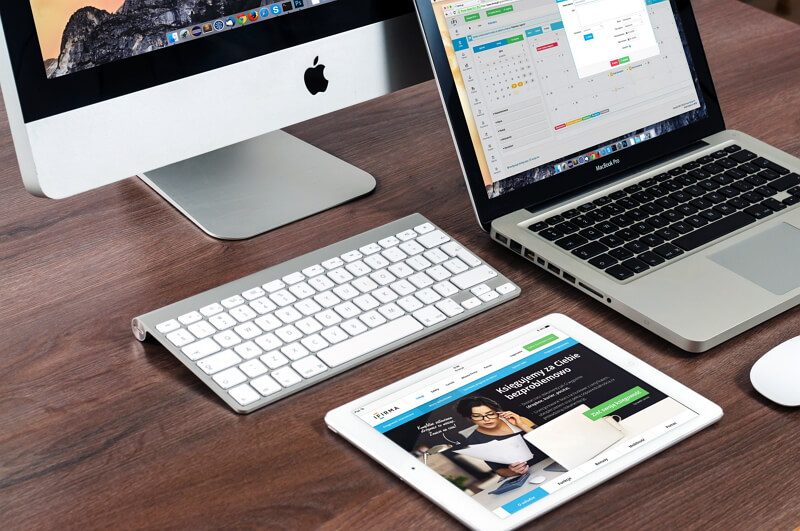 EdrawMax Online
Create 280+ types of diagrams online
Access diagrams anywhere, anytime
Everything in desktop + Templates Community
Team management and collaboration
Personal Cloud and Dropbox Integration
3. Conclusion
As per the SWOT analysis of Apple, it is evident that the strengths and opportunities provide Apple with a strategic advantage over its threats and weaknesses, which is mostly because of the company's reputation and loyalty among the consumers. Although, it will be beneficial for the organization to address the weaknesses that are described above by establishing effective management strategies and by eliminating the potential threats which it may face in the future.