What is Business Process Management?
The constantly evolving technology has given the corporate world thousands of ways to rise and shine. But in the race of being consistently updated with the business's latest ventures, it becomes confusing for some non-geeks who instead focus on keeping their business growing by not being entirely dependent on the advancements.
To make things simpler, one such advancement has been introduced to the business world. Termed as Business Process Management, it assists in managing cumbersome processes through automation. Let's figure out what is the business process management and how it impacts businesses all around the world.
1. What is Business Process Management
Business process management is how a company operates the predictable processes that impact its productivity and efficiency. A company runs through several departments that are assigned to handle different responsibilities. Each of these departments performs individually, which may impact the overall performance of the organization.
Business process management analyzes a company's productive capacity where it monitors all the processes in total and identifies the areas of development to enhance performance and effectiveness.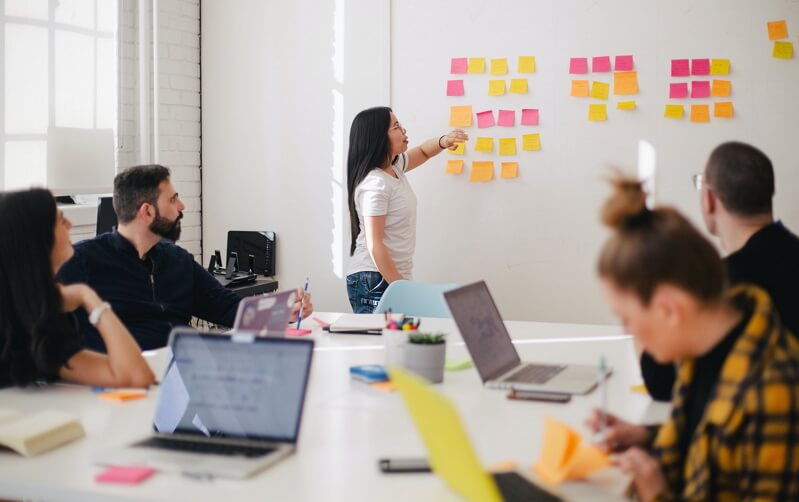 1.1 BPM is Not Workflow or Project Management
Business project management is not similar to workflow or project management. A workflow can be described as an orchestrated sequence of activities enabled to complete a single task. In contrast, a BPM is viewed as a process that encloses several different activities allied with the distinctive departments. It is inclusive of multiple stages of workflows that are integrated within individual scenes.
Similarly, a lot of people compare BPM to project management. But they are not the same. Project management is all about planning, organizing, executing, and supervising a transitory venture. They are usually one-time and non-redundant. A business process management looks after the ongoing processes that might get repetitive once in a while. Task management can be achieved using simple applications, but BPM requires specific tools.
1.2 The Benefits of Implementing BPM
Organizations can count on business process management for several reasons:
BPM yields high productivity and efficiency - BPM can handle numerous and repeatable workflows, and hence it vouches for increased productivity by terminating unnecessary steps and bottlenecks;
Enhanced agility - BPM allows organizations to modify the changes according to the competitive market quickly. This helps in staying ahead and making progress in the market;
Cost reduction - Implementation of BPM can save on its costs as it looks after multiple operations individually;
Better Turnover - BPM streamlines various processes. Hence, it gives employees time to focus on other activities that can yield better revenues and improved turnover;
Improved visibility - BPM monitors and authorizes multiple processes at one time. This makes organizations more empowered to identify and remove the bottlenecks and enhances visibility;
Delighted employees - With BPM simplifying processes, employees are happy to have more time to focus on other tasks;
Reduced risk of fraud - Business process management monitors every organization's workflow, including the conspicuous activities. Thus it leads to the reduction of risk of fraud.
2. What is The BPM Lifecycle?
A typical work cycle for business process management in EdrawMax is concluded in five significant steps.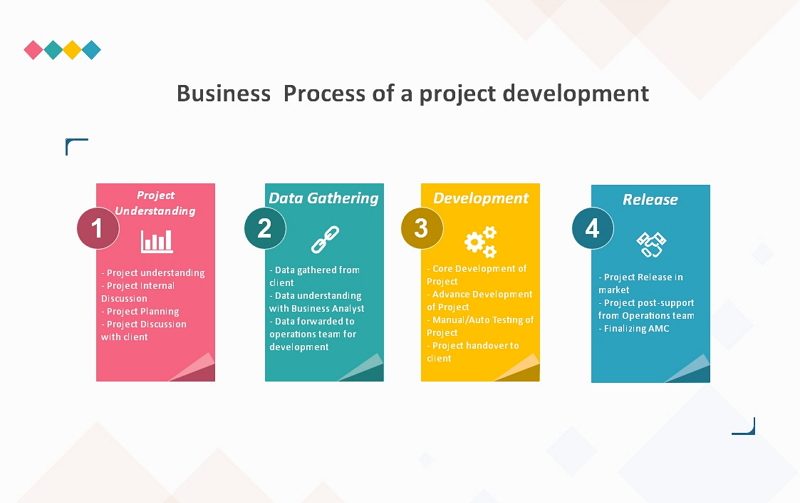 Source:EdrawMax
Step 1: Design
Every process needs a collection of data and an orchestrated workflow to operate it further. The first step in BPM is to design that process to determine how it looks.
Step 2: Model
The second step in the BPM lifecycle includes representing that process visually using a Business process management software. In this layout, you can secure the necessary details like deadlines and circumstances to view the smooth flow of events through the process.
Step 3: Execute
Execute the process in the third step by examining it with a considerable number of people through a business process management tool.
Step 4: Monitor
The fourth step of the BPM lifecycle is monitoring and controlling the processes throughout the workflow. The action includes identifying progress, increasing efficiency, and finding bottlenecks.
Step 5: Optimize
The final step includes analyzing and interpreting the gathered data about the system to make improvements to make the process more efficient and productive.
The above steps are followed in EdrawMax to achieve the model.
3. Examples of Business Process Management
There are some examples applied business process management in reality:
Human Resources
Business process management can assist the HR department in managing and maintaining the paperwork. We all are aware of the over-exhausted HR department that always lags behind the burden of additional paperwork. Implementing BPM in the HR department can automate these processes and can help in saving time. It can also incorporate new hires while maintaining and approving the employee's timesheets quickly.
Project Development
The business process of a project development begins with the core understanding of the project. This requires internal discussions, discussions with the client and further planning of the project. The second step includes gathering data from clients and understanding it with Business analysis. The processed information is forwarded to the operations team for core and advanced development before releasing the project in the market.
Sales
The sales team in any organization works closely with the Accounts Receivable team. The work revolves around approving the sales invoices. This is where business process management can be the game-changer. It eradicates any chances of error in the invoices and saves a lot of time by reducing the interactions between the sales team and the AR team. Implementing a BPM in the sales department helps in shortening the sales cycle workflows.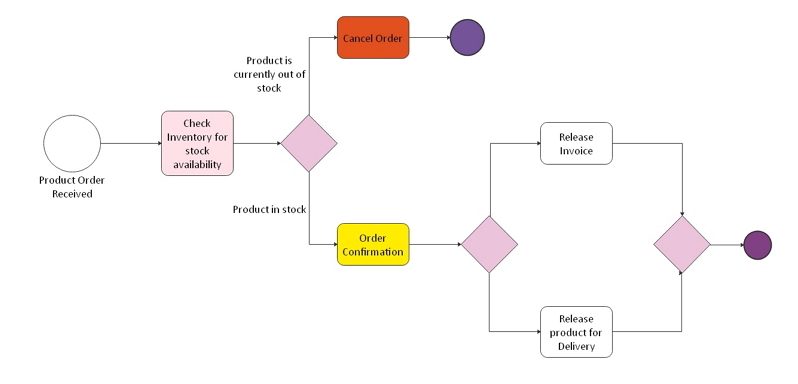 Source:EdrawMax
Finance
This is another example where implementing BPM can do wonders. A finance team has to look after hundreds of emails and paper forms. Any purchases and expenses of any department in the company have to get the finance department's approval. Hence the department receives multiple quotations and ills daily. Implementation of BPM will manage these things easily without leaving any chance of errors. A BPM can customize workflows in particular instances for finance departments. It can also assist in providing one-click approvals for various requests.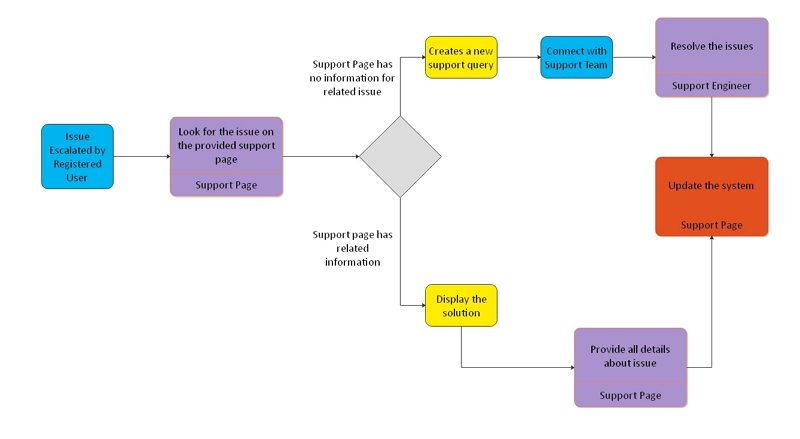 Source:EdrawMax
4. Key Takeaways
Business Process Management is essential for large scale companies. It helps in managing the complexities of business through configurable tools. By implementing BPM, companies can quickly create and modify changes in the workflow. Installing a business process management needs minimal effort and yields maximum efficiency by streamlining the complex organizational process.