---
Will you mail beautiful postcards to your loved ones when you are traveling abroad? Have you ever tried to DIY a creepy Halloween card to scares your friends away? Nowadays, people are strongly influenced by fast food culture who rush through life for immediate satisfaction and think cards are obsolete no matter it is for personal use or business. However, some people are worried about the side effects of digital life and still insist on the traditional lifestyle, for example, DIY various types of cards. Are you a traditional person?
If your answer is yes, you come to the right place. Designing eye-catching cards is not as difficult as you think. On the contrary, it is effortless and only takes several minutes if you start with an awesome card template. In this post, we've selected more than 10 card templates of various types for you to customize your own fabulous card.
Amazing Card Maker – Edraw Max Online
An excellent tool always helps you improve your work efficiency and Edraw Max Online is not the exception. It is a powerful all-in-one online graphic design tool covering over 20 types of graphic designs to serve all of your purposes. It helps you make your cards stand out from the crowd because:
Thousands of ready-made symbols, shapes and icons
Abundant delicate templates of various themes
Powerful customizability that you can draw your exclusive symbols
Freely export, print and share high-quality cards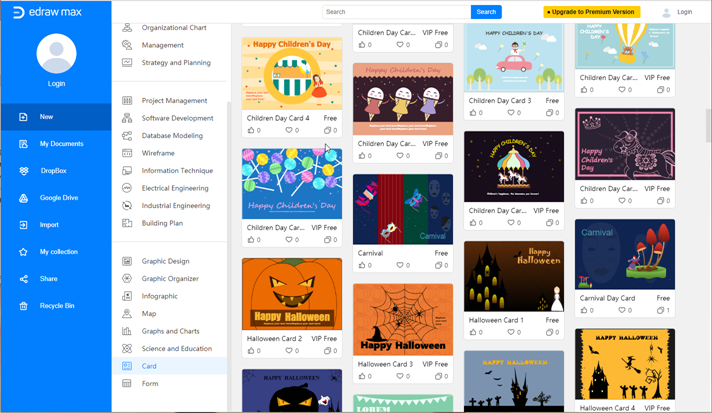 What Types of Card Templates Do You Need?
Open Edraw Max Online's library, you will be amazed at its splendid predefined card templates. Generally, we break down those templates into 5 types:
Festival Card Templates
Whether you are going to design a thanksgiving card for those had helped you or picking out the most spooky Halloween card for your buddy, we are always there for you. Come to download the cards you are looking for. They are all FREE.
1. Christmas Card Template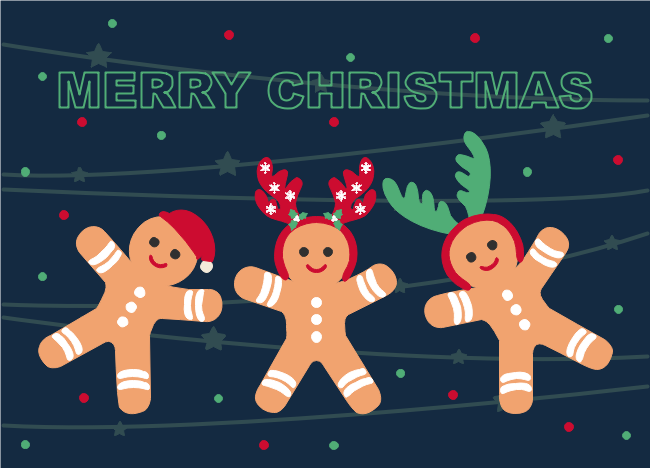 This Christmas card template becomes cuter thanks to the gingerbread cliparts with Christmas hats. Simply add wishing words and adjust the fonts and colors, a lovely Christmas card is yours!
2. Father's Day Card Template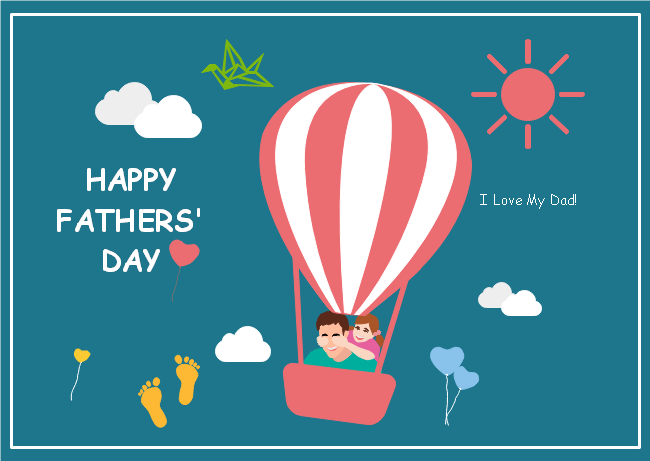 Wanna surprise your papa on Father's Day? Grab this template to write down the grateful words to him.
3. Children's Day Card Template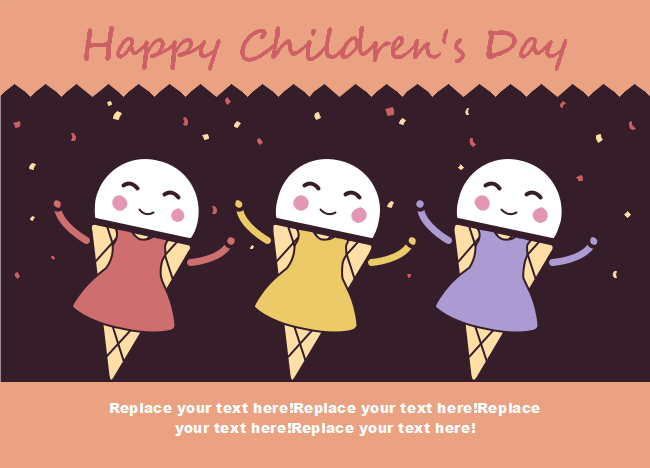 This Children's Day card template is perfect for those who are addicted to ice creams. Download this template and add the photos of your friends!
4. Halloween Card Template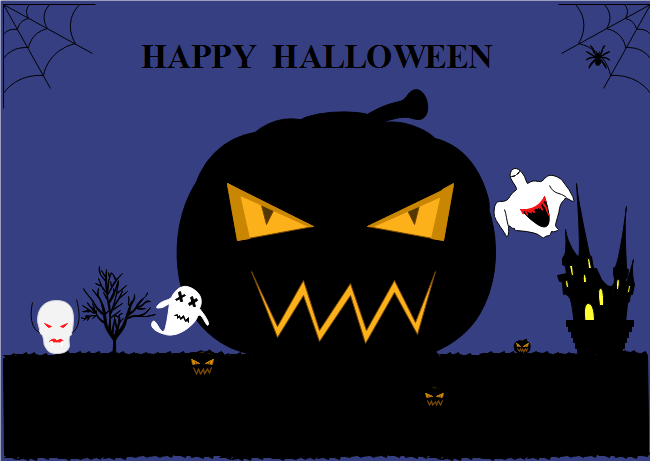 Warning: an evil pumpkin together with ghosts will leave their haunted house and appear near your town in the twilight! Do you believe it will scream after you open this Halloween card?
5. Easter Day Card Template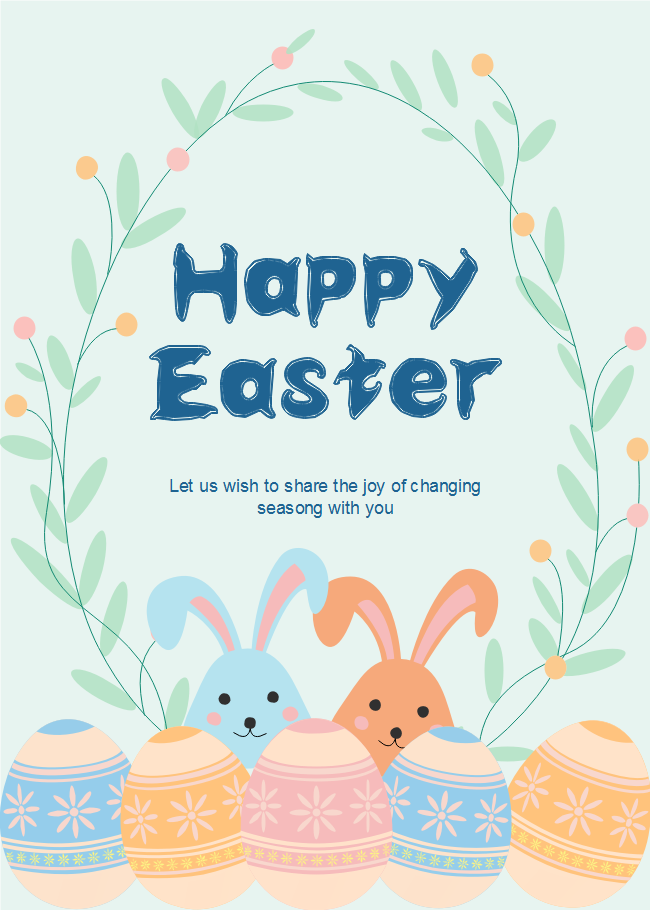 This is an exquisite Easter Day card template with cute bunnies and colorful eggs.
6. Thanksgiving Day Card Template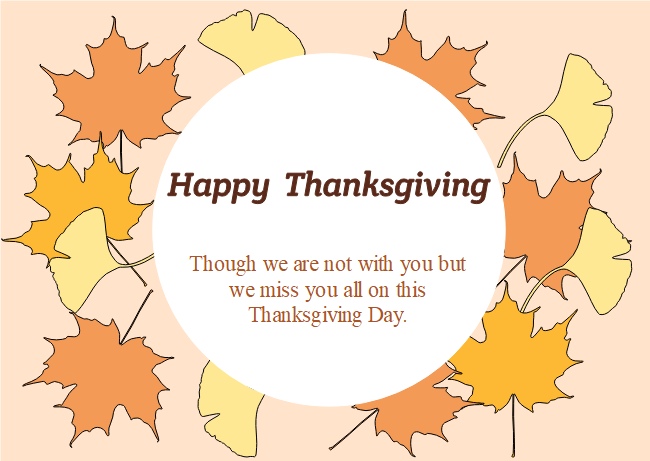 Write down your appreciation and gratitude in this Thanksgiving card template with maple leaves decorations.
7. New Year Card Template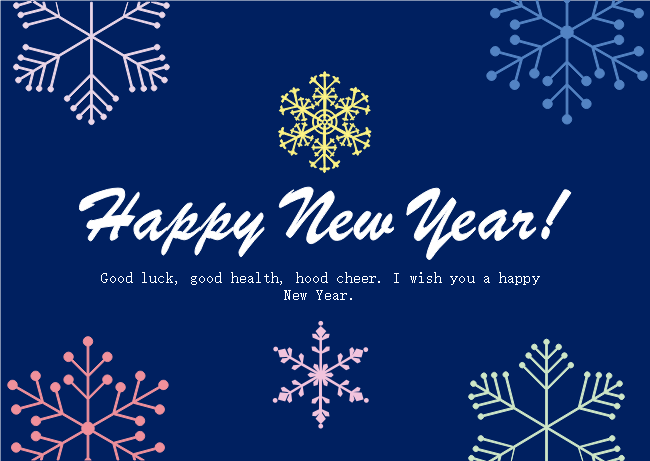 The first snow of the New Year will bring us good luck. Download this stylish New Year card template to add your New Year wishes.
Thank You Card Template
Have you ever been touched by small things? Sometimes, we get help from the people we don't even know the name. Therefore, all we have to do is make a thank you card and put it on the place where those people help us.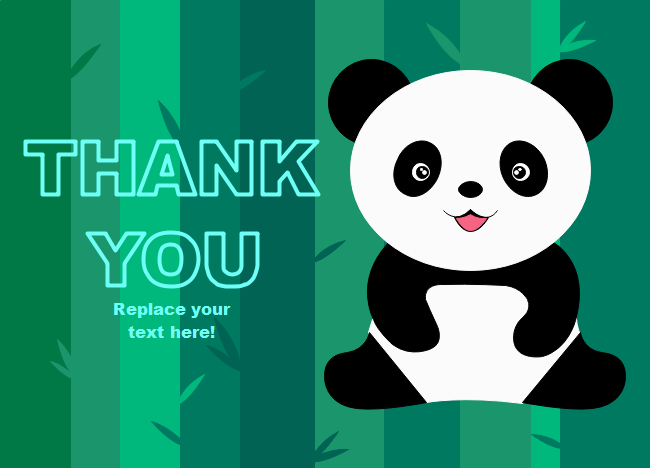 If you think this panda is super cute, don't hesitate to download and customize it!
Birthday Card Template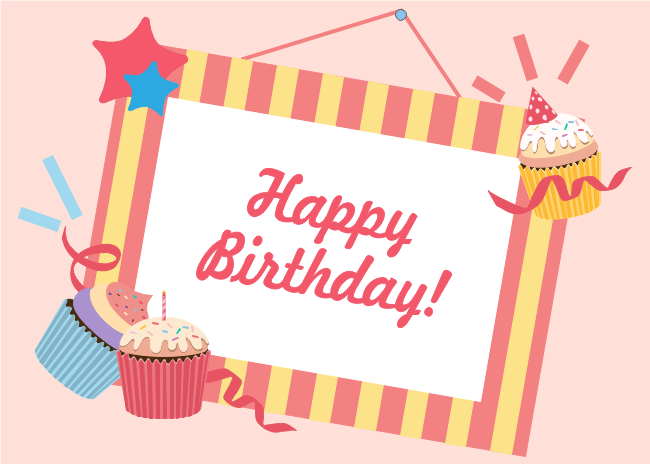 Get this birthday card template with cupcake cliparts for free if you have a sweet tooth!
Postcard Template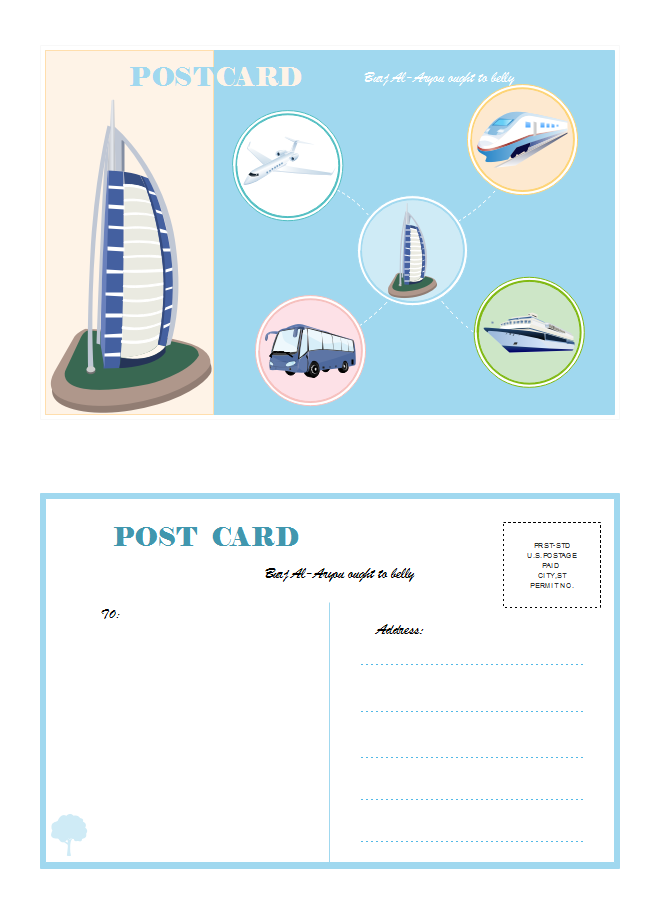 Send postcards to your friends and family when you're traveling. You can add your precious travel photos and customize every detail by using our card maker.
Visiting Card Template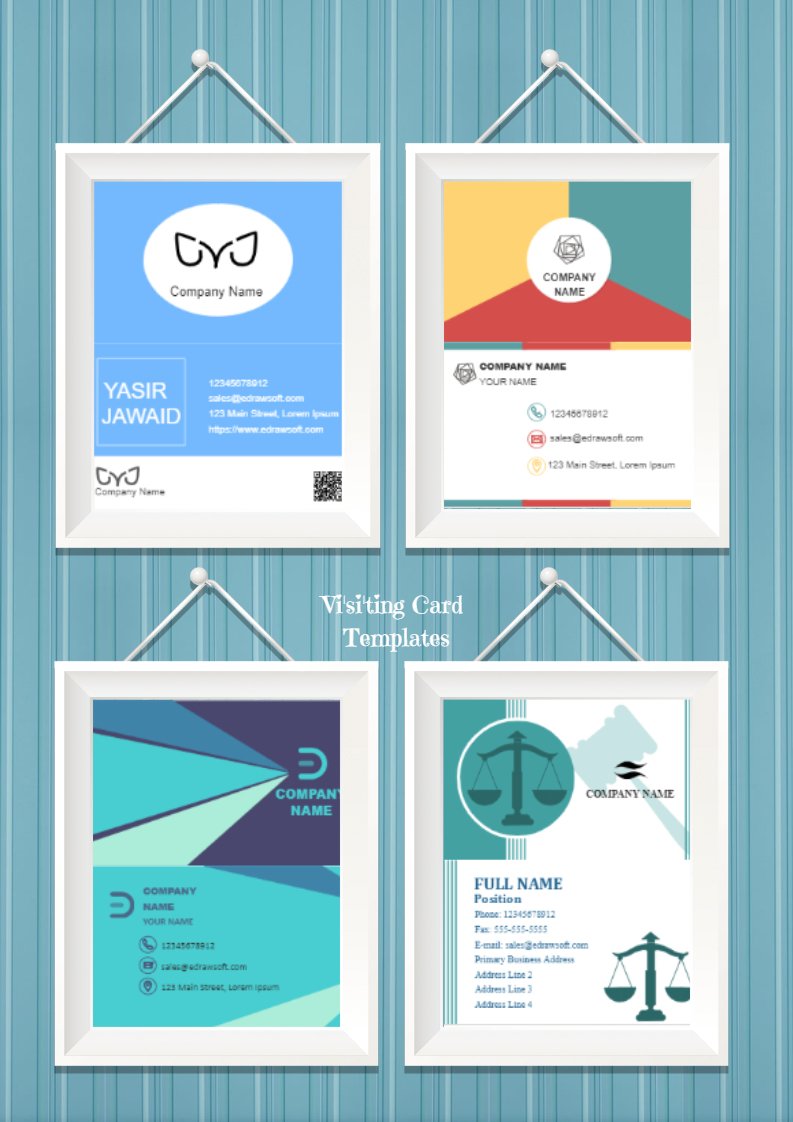 Whether you work in creative media, hi-tech company or law office, we have a visiting card template perfect for you. Don't hesitate to edit and customize now.
DIY Cards in Minutes with Fabulous Templates
Even in the era that is full of fast food culture, it still feels happy to receive a delicate card. Design a stunning card is not difficult at all only if you use Edraw Max Online. Its abundant awesome card templates come in handy on different festivals to serve a variety of purposes. If you are looking for more template, you can go to Edraw Template Center to get what you want. If you have any suggestions or funny templates, feel free to share with us!