What are the floor plans?
Floor plans are one such tool that bond between physical features such as rooms, spaces, and entities like furniture in the form of a scale drawing. In short, it is an architectural depiction of a building. A floor plan helps plan and decide how to form rooms in the available space and organize it to give it an impressive look on the whole when seen from the top. Floor plans are quite constructive for office, home, and real estate.
It is utterly diverse from building plans as floor plan can visualize the layout when seen from above as a substitute for holding other technical particulars, and construction-ready blueprint.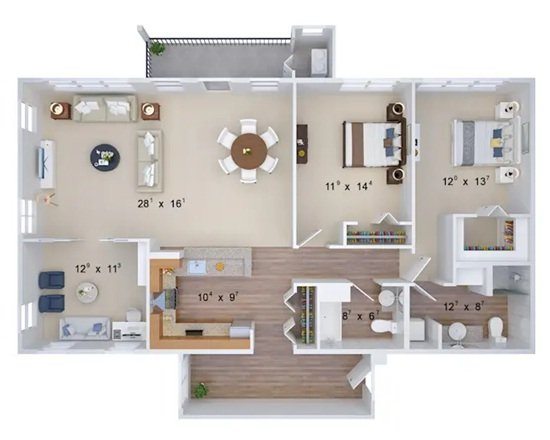 Source: https://www.homify.in/ideabooks/6245436/why-are-floor-plans-important-when-building-a-house
The above design is a simple example for a floor plan depicting the view of a home from above. As you can see, you can visualize how to allocate to separate rooms and place furniture at the right spot. In this article today, we shall learn about floor plans in details and also how to make a floor plan. Read on.
Floor Plans VS Site Plans
Similarities between site plans and floor plans
Floor plan and site plan get categorized under orthographic projection drawings that provide details of buildings and surroundings.
Both floor plan and site plan are complementary programs that represent different facets of an existing building.
Differences between site plan and floor plan
Floor plans concentrate on the interior design while site plans get focused on exterior design or exterior portion.
Site plan helps to show the road, paving, and elements outside the boundary too. A floor plan gives interior walls, location of doors, emergency exit, openings of a building.
Floor plans cover all the information from the aspect of the interior from above. A site plan is simply the outline or reference of a building in which will get built.
A site plan is a complete construction-ready drawing or a blueprint of the way the building work will get done. The floor plan is a layout that you can use as a conceptual starting point.
Despite the above-discussed differences, if both the site plan and floor plan get overlaid together, they can provide a complete picture of a building.
2D Floor Plan VS 3D Floor Plan
2D Floor Plan
For the construction of a new home, most of the people use 2D floor plans as they provide a clear overview. You can easily see all sorts of room layout, seating arrangement, and furniture placing.
Pro
2D floor plans are cheap and are more prevalent in the real estate industry.
Con
2D plans fail to provide a real-time image or structure and are unattractive.

Source: https://the2d3dfloorplancompany.com/site-plan-vs-floor-plan-fundamentally-different/
3D Floor Plan
3D floor plans are innovative plans that bring out the building to a virtual reality mode to emphasis a bird's eye view. It has gained more attention as you can see the entire building and predict accurately "What it will look like." 3D floor plans are created based on three-axis such as x, y, and z with full view, 360-degree coverage.
Pros
3D plans are of high resolution and are easily understandable.
Better user experience and flexibility is enhanced.
Con
3D floor plans are a little costlier when compared to 2D floor plans.

Source: https://the2d3dfloorplancompany.com/site-plan-vs-floor-plan-fundamentally-different/
Why are floor plans important?
More than just displaying the property in the form of blueprints, purchasers rather lookout for a floor plan that gives a clear view of the property and how they can utilize the space effectively.
Floor plan makes your planning process so easy that you need not want to waste your time in organizing and executing a process.
Floor plan uses accurate scale, and hence, you must add the right measurements in manageable sizes of all add-ins like kitchen units, wardrobes, and bathroom fittings.
It helps an adequate understanding of a property, outlook, interaction of space, and how the flow goes on.
Floor plan helps in making any structural alterations to the buildings if needed, such as adding new rooms, creating space for a garden, or even knocking down a wall.
Is the home you are residing is of an outdated style? You can now update them with today's lifestyle, and floor plan will be of great help.
How to read floor plans: the most common Q&A
When you look at a floor plan, you can comprehend the layout or the building more clearly in a glance. There are certain things you should look into when you read a floor plan.
To what type of layout does the floor plan belong? Be clear in the way you choose and design the floor plan. There are separate floor plans for house, office, and real estate.
Are there enough windows and ventilation sources for sunlight and air circulation? Windows are sources of light, and ventilation is more important for any form of buildings. Hence they are mandatory in a floor plan.
Are dimensions included for every room and other places like garden and parking? When there are dimensions specified in a floor plan, it is of great help, but you should ensure their correctness.
Is the floor plan is of an updated lifestyle or an outdated one? At present, partial walls placement is possible in the dining and living room that allows light by notch up space.
How many doors are available, and how do they swing? More than one door opening for a single room doesn't make sense because blocking someone in a kitchen for more than once isn't tolerable.
Are rooms placed in the correct speck? Placing bedrooms next to one another may be a disturbance and a concern of privacy, especially in the presence of a roommate.
Are all the rooms are of the same size? Eventually, the size and dimension of rooms differ as you will need a bigger one for the kitchen, living room, and bedroom. One should ensure the aspects in this case.
Floor Plan Layout Examples
Home Plan
Floor plan for a home is too standard at present. You can design your dream home and visualize how it will look once given a form of a building. You can place a kitchen, living room, bedroom and also the furniture's in your house's floor plan.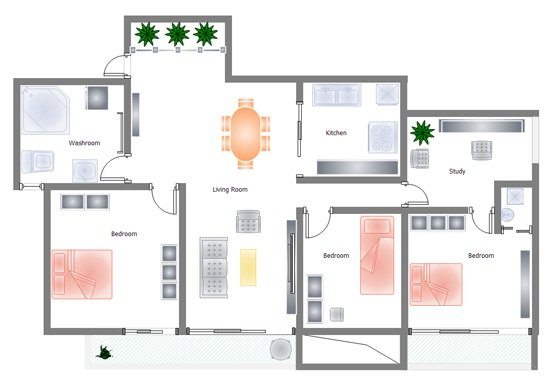 Elevation Plan
At present, people use elevation plans in kitchen, fashion shop, bar cabinet, laundry cabinet, coatroom, and simple wardrobe plan. They elevate your layout outstandingly in a professional manner.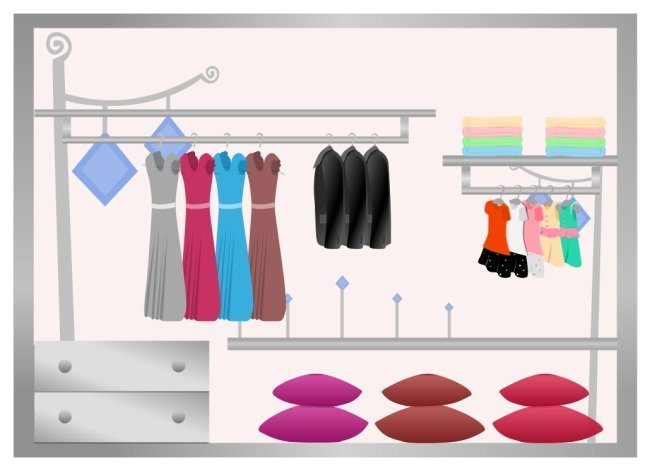 Garden Design
You can now quickly develop attractive landscape or garden design that is customizable and alterable before being implemented.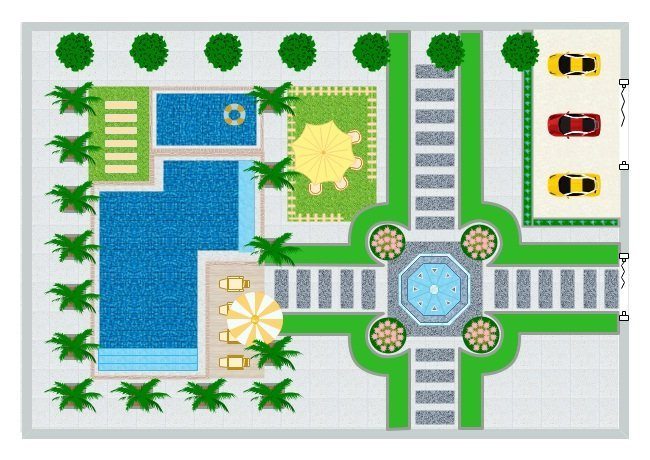 Office Layout
Deciding to start a new office for your developing business? Office layout plans are the ones you need at present. This type of layout plan is applicable for restaurant, book store, conference room, and Maze.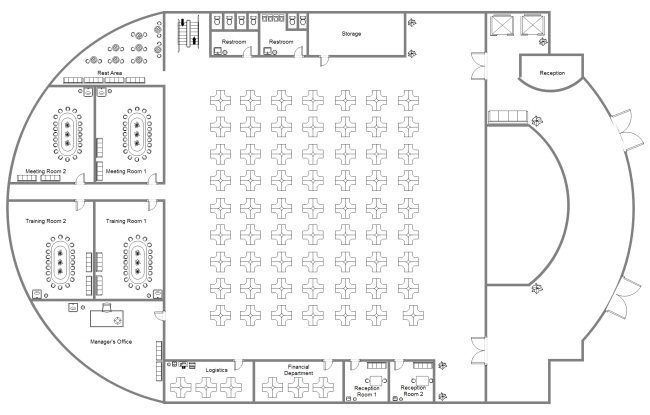 Create a Floor Plan: a Step-by-step Guide
Now, let us learn how to make a floor plan with a useful tool like EdrawMax. It is third-party software that helps you answer how to make a floor plan without any hassle. First of all, decide the purpose of the floor plan, whether it is for a home or an office. Then, download the free trial EdrawMax software from https://www.edrawsoft.com.
Step 1: After opening EdrawMax, go to File>New>Floor plan, choose a template format, and visit the drawing page. On the left side, there is a library bar that has all the shapes and symbols you may need.
Step 2: The floor plan menu will now appear on the ribbon on the top toolbox. Click on it and set the necessary settings.
Step 3: To start with the layout, you should first create a basic exterior wall structure with any of the two options: a. use of room shapes b. use of wall shapes
Step 4: Now, start placing the wall shapes within the previously created exterior structure. Drag the green endpoint to adjust the wall shapes, and once red, it indicates that the walls are well glued.
Step 5: Add a door shape from the wall shell and structure library. For setting the opening direction, set the "Flip" option by a right-click.
Step 6: Drag and place your desired window shape from the wall shell and structure library on the layout. Note: One of the most attractive features of EdrawMax library is the collection of universal furniture symbol in the library.
Step 7: You can add your desired furniture symbol from the "Furniture" library and place plants from the "Plants" library.
Step 8: Adding dimension is the last step. To do so, drag the dimension line from "Dimensioning" library.