Basics of Easter Printables
Happy Easter printables – the best DIY solution to make your Easter cards and flyers aggrandized & visually stunning.
Also available for
Windows, Mac, Linux, iOS, Android, and Web.
All options >>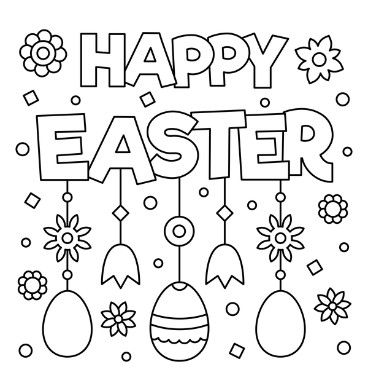 Printables largely contribute to effortless DIY card crafting and decorating because they are used immediately after being printed and need no further cutting, trimming, printing, or design modifications. Varying from dotted to shape-specific to fully customized forms, printables have divergent uses, including wall decorations, kitchen labels, custom cards, etc.
Given this pursuit, this article attempts to highlight the effective use of printables in making Easter cards, from where you can get free Easter printables, and how you can construct your own Easter craft printables.
1. Insights into the Printable Easter Pictures
Easter printable pictures are artwork pieces, images, graphics, or DIY pixel elements that you can download online and print at home without any hassle. You can employ these custom-designed printables Easter pictures as cardboard Easter greeting cards by printing them on paperboard.
The other miscellaneous uses of Easter printable pictures and templates include:
Making walls, rooms, and corridor decorations
Designing the drawing book of KG students using Easter dot-to-dot printables
Using carrot-patterned printables to paste them on DIY Easter cards
Making free printable Easter labels for gift labeling
Printing the Easter story printables for children's storybooks
Devising Easter trivia printable for kids
Designing individual gift packaging with free printable Easter pictures
2. Examples of Free Printable Easter Templates
Using free printable Easter templates proves an extremely cost-effective solution instead of employing pre-ordered printable Easter cards or premium tools for designing Easter printables. You can consider the below-given visual template examples of free Easter craft printables taken from EdrawMax to print them for your DIY Easter cards:
#1 Easter Craft Printables:
The above image is an example of a DIY printable flower that you can utilize immediately after printing without cutting it into a specific shape. You can use it to decorate your custom Easter greeting card as an embellishing agent. Additionally, the image is customizable, implying that you can change the shape and color of this flower according to your preferences.
If you want to decorate your home with DIY Easter craft printables, this template is perfect for that motive. Containing four floral petals, it will look brilliant on walls, kitchen decors, and the terrace. You can also add more petals and colors since the template is completely customizable. Being an attractive element, this craft printable will also augment the charm of your manual Easter card.
#2 Easter Templates
This heartfelt Easter printable image contains a pink background with light pink-shaded eggs on which the Easter wishes have been penned down. This two-paged printable image is adorned with a beautiful mirror frame in which rabbits are holding flowers in an alluring way. This particular printable is ideal for sending Easter greetings to your partner, colleagues, or fast friends.
#3 Printable Easter Pictures
The blue haze of this inspiring template makes this printable unique and sophisticated. The template comprises two pages in which one page is the main one having the headline, and the other one possesses the Easter greetings. You can disseminate this printable in your office to express your festival greetings.
This printable image contains a motivational message about not losing hope. You can send this to your dear ones to motivate them about their aspiring goals. The blue-striped background and the egg-shaped containers with striking fonts are the unique assets of this template. Additionally, this Easter printable has been embellished with egg hunt baskets having colorfully-printed eggs.
#4 Happy Easter Printables
The simplicity and sophistication are both combined in this thought-provoking Easter printable, flaunted in the form of green and light pink hues. The noble rabbit with the hat and gorgeously-printed Easter eggs further augments the beauty of this template.
#5 Rabbit Template Printable
The template contains lovely printable rabbit ears printed against a dotted blue background. You can use this rabbit face template for a marvelous printable to be pasted on kids' gift packages or their preschool drawing books. This excellent template can be downloaded free from EdrawMax online templates community.
3. Make your Designing Convenient with EdrawMax
Manual cutting, gluing, coloring, and pasting the embellishments on decorative items can be a challenging task, dissipating extraneous efforts along with expansive span. However, you can adopt a smart solution to make these custom shapes, i.e., using a digital-driven image or graphic printable templates. Additionally, you can fabricate your own Easter purpose-specific printables if the ready-to-use template doesn't comply with your needs.
If you are a pro designer and want to craft your own printables from scratch, EdrawMax imparts you complete freedom to accomplish your diagramming targets. Its professional-scale diagramming feature line allows you to establish the desired printable image in the way you want.
4. How to Design a Happy Easter Free Printable with EdrawMax?
EdrawMax possesses endless options to satisfy your drawing needs, ranging from customization features to template inventory to export options. To make the most out of this beneficial tool, follow the below-presented steps:
Step 1: Download the "EdrawMax" application and launch it on your device to utilize it for making Easter printables.
Step 2: Click the "New" option in the left panel, and choose the "Blank Drawing" option from the main widget. If you want to go with a template, choose the "Templates" option from the left panel, type "Easter Printables" in the search bar, and customize your preferred template.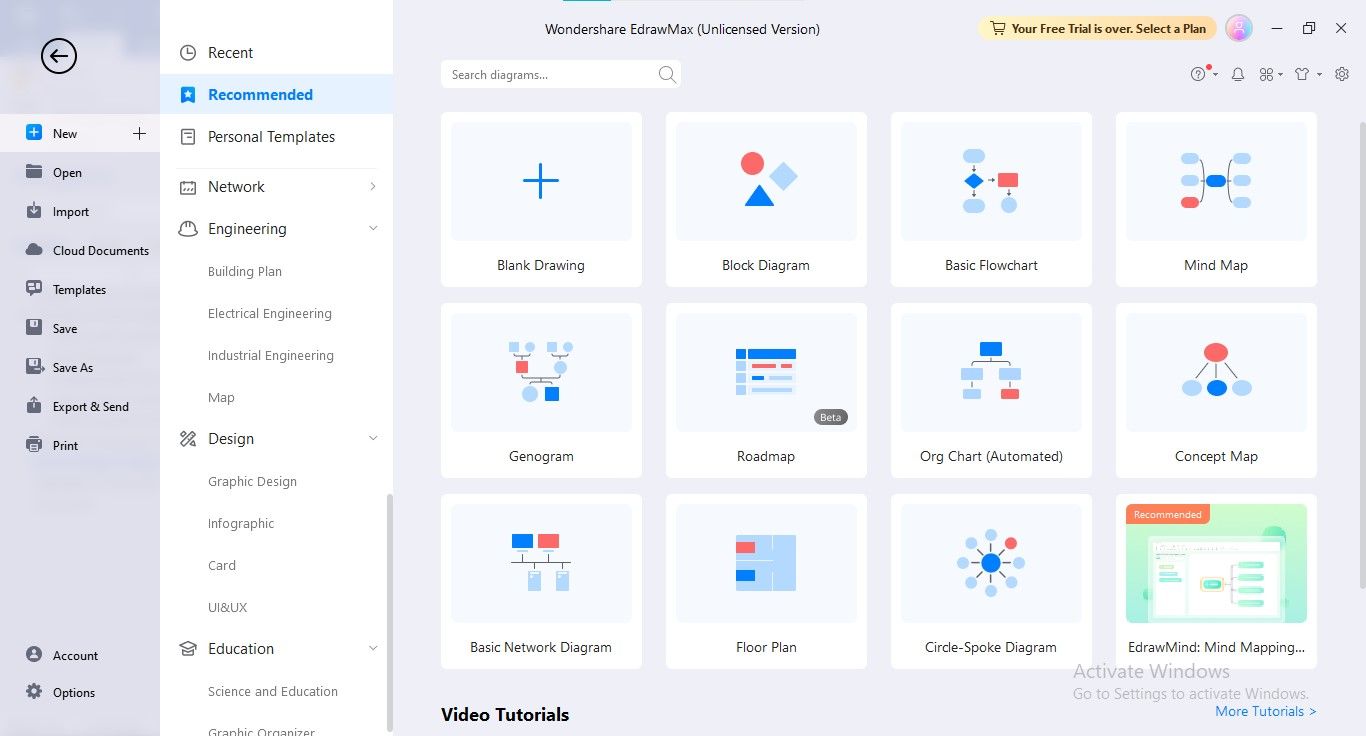 Step 3: Add content to your Easter printable image to complete it; it can be a graphic, a shape, an object, a text, a cutout, or anything, depending upon your creativity. If you want to insert a relevant Easter symbol, click the "Symbols" option in the menu bar, and choose your desired symbols inventory. For color customization, click any element and choose the "Style" option from the dropdown.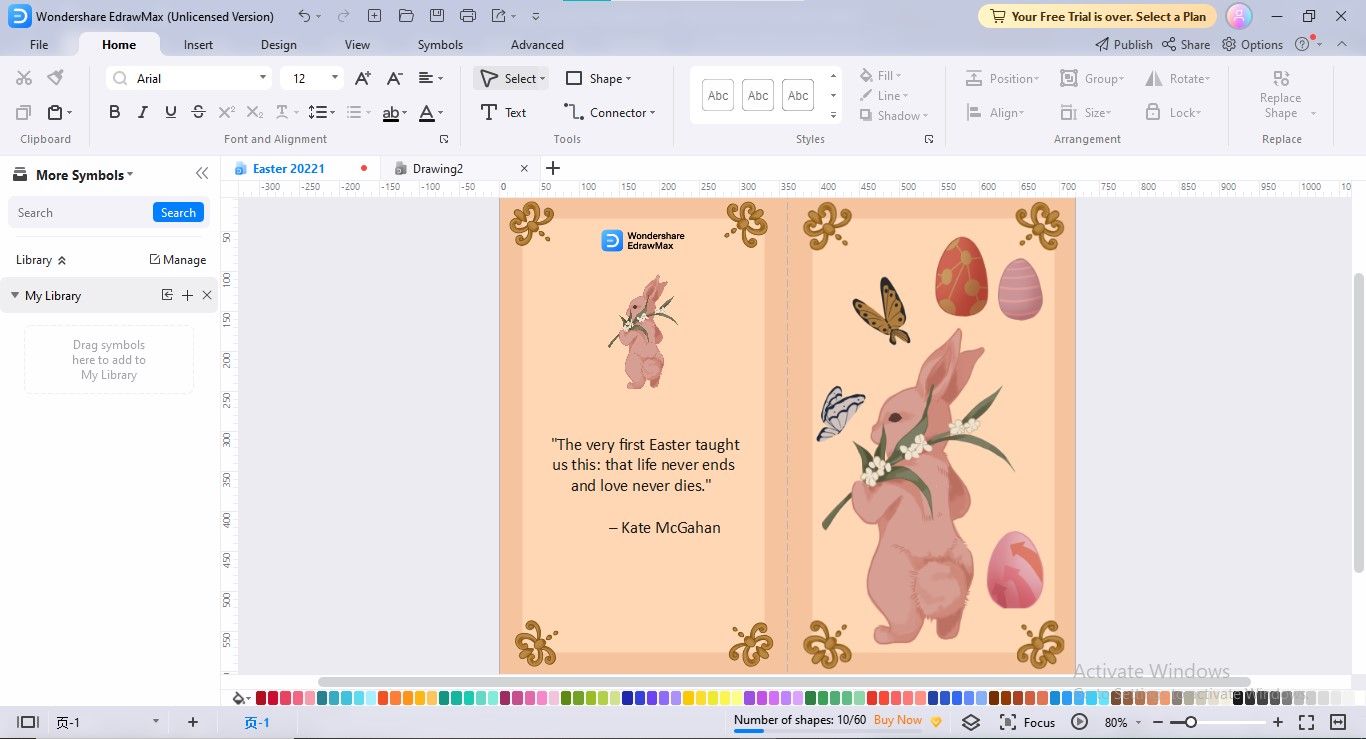 Step 4: Customize your Easter printable according to your needs and preference by implementing your favorite color theme, style, layout, font style, and other customizable components.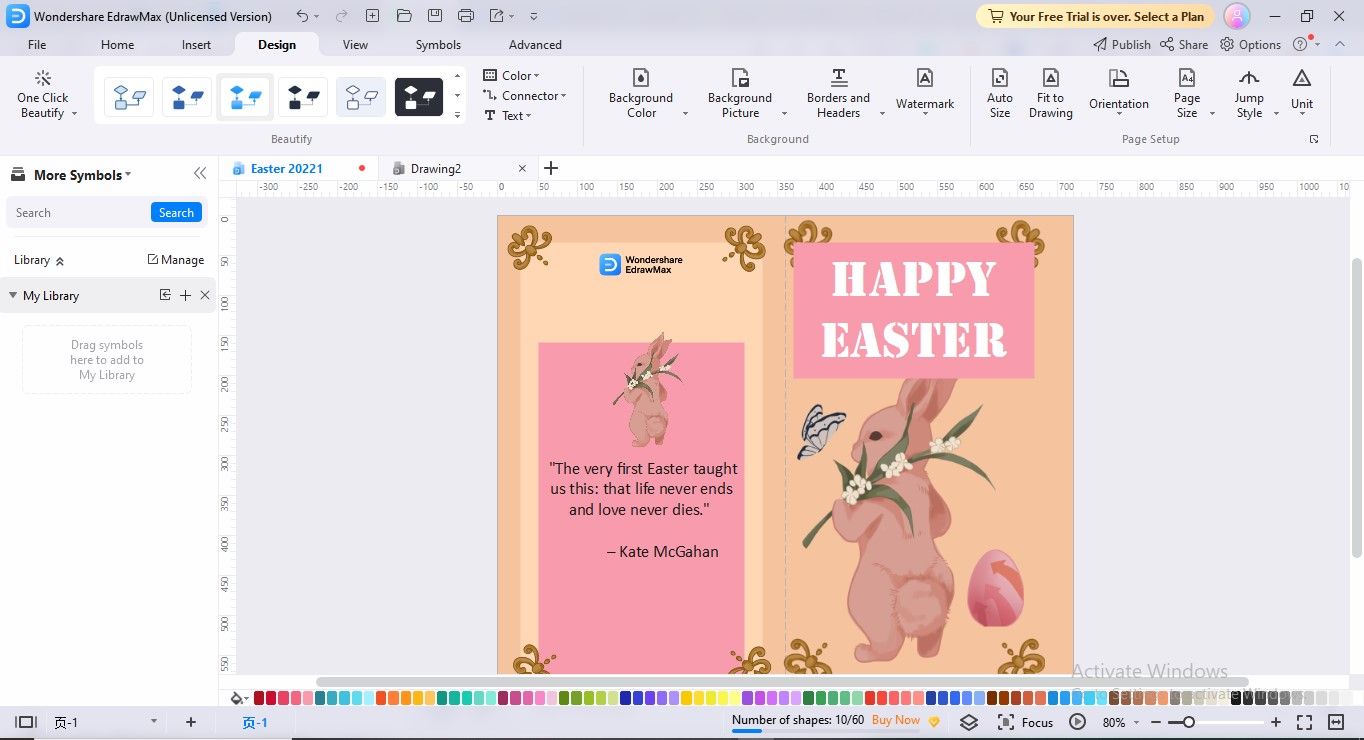 Step 5: To export your Easter printable, navigate to the "Export" icon given at the title bar and choose your preferred export format.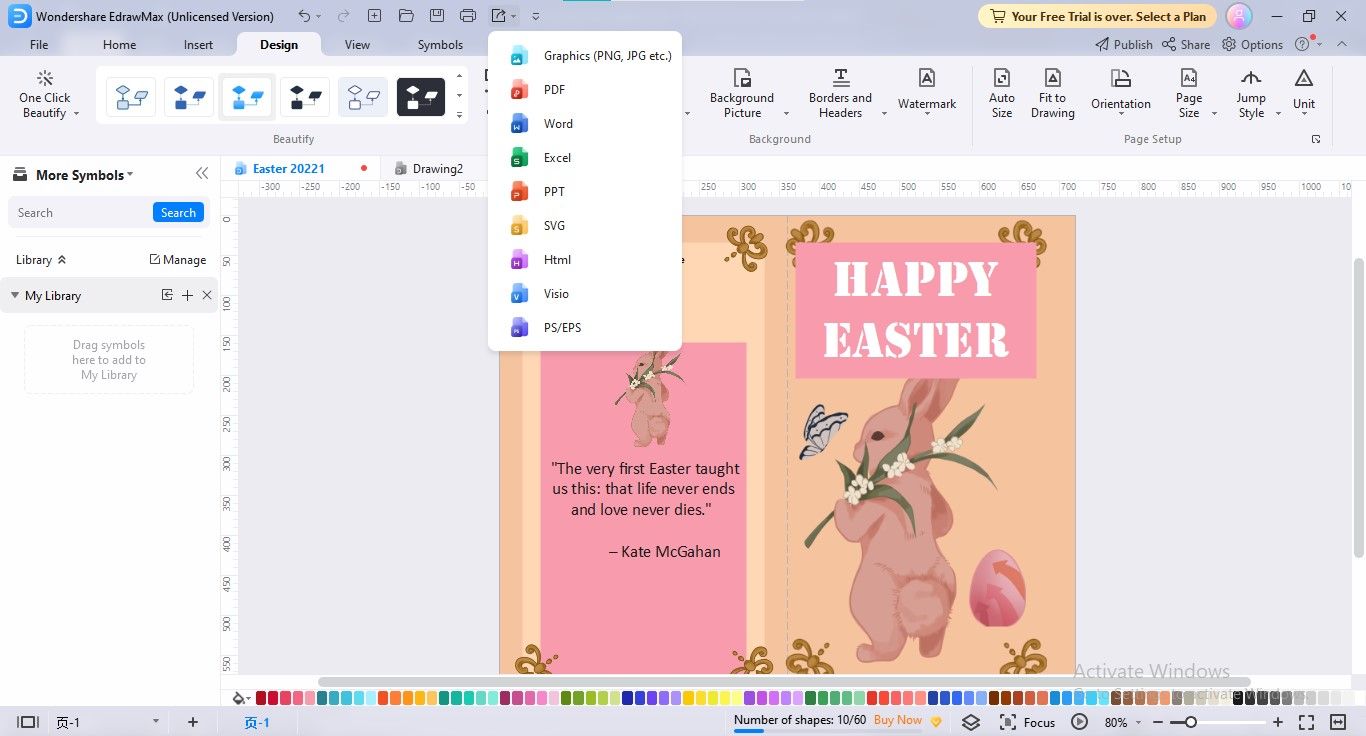 5. Highlights of EdrawMax- The Best Designing
The following traits render EdrawMax the market leader when it comes to diagramming tools:
Provides an immense library of professional templates created by expert designers to facilitate your design regime.
Contains dozens of symbol libraries, each having hundreds of symbols relevant to a specific field; you would find symbols pertinent to every sphere.
Allows each element's customization in several ways; for example, you can customize a font's style, color, border, fill color, shadow, size, location, transparency, opacity, and so on. The same goes for other elements, such as shapes, backgrounds, icons, clipart, symbols, boxes, lines, and connectors.
You can create multiple pages within a single file to spotlight your creativity on two different canvases without compromising on quality & space.
Enables you to export your file in more than seven formats to avoid format conversion through outside sources.
Offers both desktop and online versions. The desktop version is perfect for those who prefer to work offline and have access to more advanced features. On the other hand, the online version is great for those who need to collaborate with others remotely or work on-the-go.
6. Conclusion
Easter free printables are effective and economical solutions to add colors and vibrancy to your Easter, allowing you to send Easter greetings in an innovative and heart-winning way. If you want to avail yourself of the free Easter printable templates, you can employ EdrawMax's cutting-edge platform that not only allows you to download free Easter printable templates but also customize your printables according to your personal preferences.
We have highlighted multiple happy Easter templates along with their significance and unique characteristics so that you may benefit from them to make your Easter experience exceptional and unforgettable.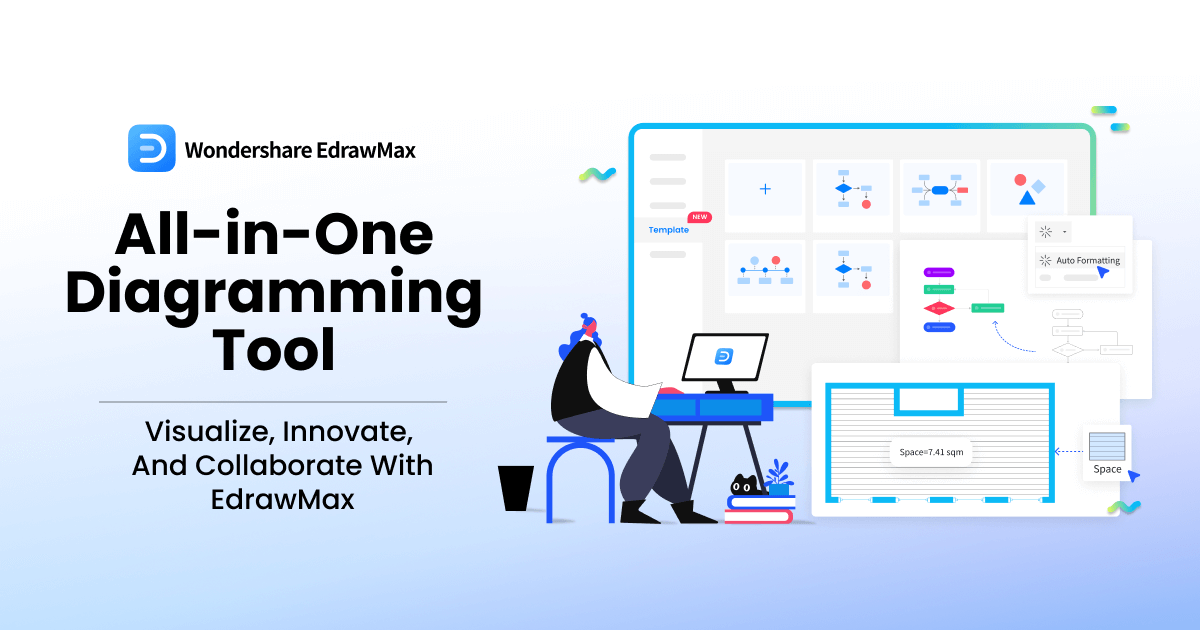 Related Articles