What is Leaflet?
Leaflet consists of a single page that people tend to print on one or both sides. The leaflet is designed for primary communication purposes and is generally distributed in large numbers. However, many individuals get confused in determining the difference between a brochure and a leaflet. Thus, here are some critical differences between the two of them in the comparison table below.
| | |
| --- | --- |
| BROCHURE | LEAFLET |
| The main objective of a brochure is to promote and publicize the products and services of corporations. | The primary purpose of the leaflet is to promote, inform, and educate the reader about a specific product, event, or service of a company. |
| A small pamphlet of about 4 to 8 panels comprises many memorable images and comprehensive information about a particular product, service, place, etc. | A sheet of paper, not more than two pages, which is usually folded to form two sheets |
| Created by organizations, resorts, and other commercial institutions | Designed by the business category, non-profit companies, spiritual communities, political campaigns, and governments. |
| Not circulated in excess quantity as the production cost is comparatively expensive to leaflet or flyers | Distributed in public places free of charge as the production price is lower. |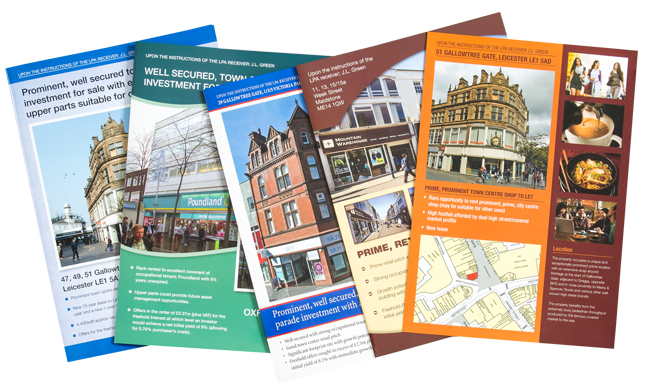 Image Source: medium.com
How to Create a Leaflet Online
It is essential to design a spectacular leaflet that immediately captivates the attention of the audiences and attract them to give it a read. Only incredible designs and templates can help you to design a useful leaflet. Several websites consist of all the technical tools to create an attractive leaflet, and one of the most remarkable software is Edraw Max Online. The Edraw Max software comprises ready to use templates where you can add pictures and text according to your taste preference. Furthermore, you can also customize the color and size of the words and can create a template of your own.
Here is a detailed step by step detailed guidelines along with pictures to help you learn how to create a compelling leaflet via Edraw Max Online.
1: Choose the Leaflet template.
Visit the website by clicking on this link: https://www.edrawmax.com/online/. Click on New > Graphic Design. You will view numerous template categories, and there we will use Brochure templates as they are similar to leaflets.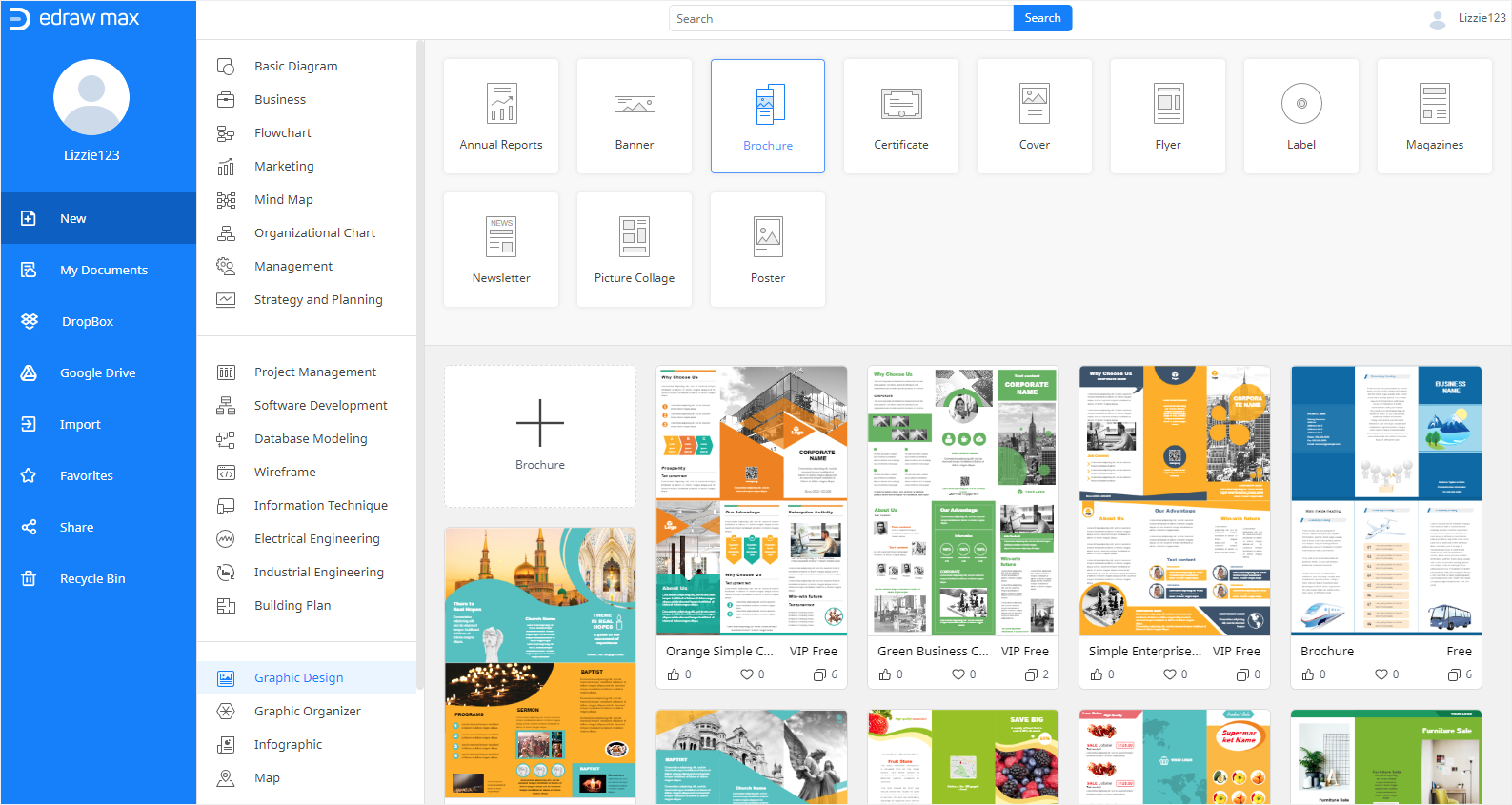 If you wish to design a template entirely from scratch, then double click on the leaflet icon to initiate a new drawing page. However, if you want to choose a pre-made leaflet template and customize it, double click on the selected template to further modify it.
2: Open Editing Interface
Whether you choose to use a pre-made template or decide to start from scratch, you will meet your leaflet in the editing interface of Edraw Max Online.
The left Symbol Library will provide useful symbols that you need to make leaflets. The formatting tools of Edraw Max Online are all in the horizontal toolbar and right panes. With these options, you can modify and customize your leaflet freely.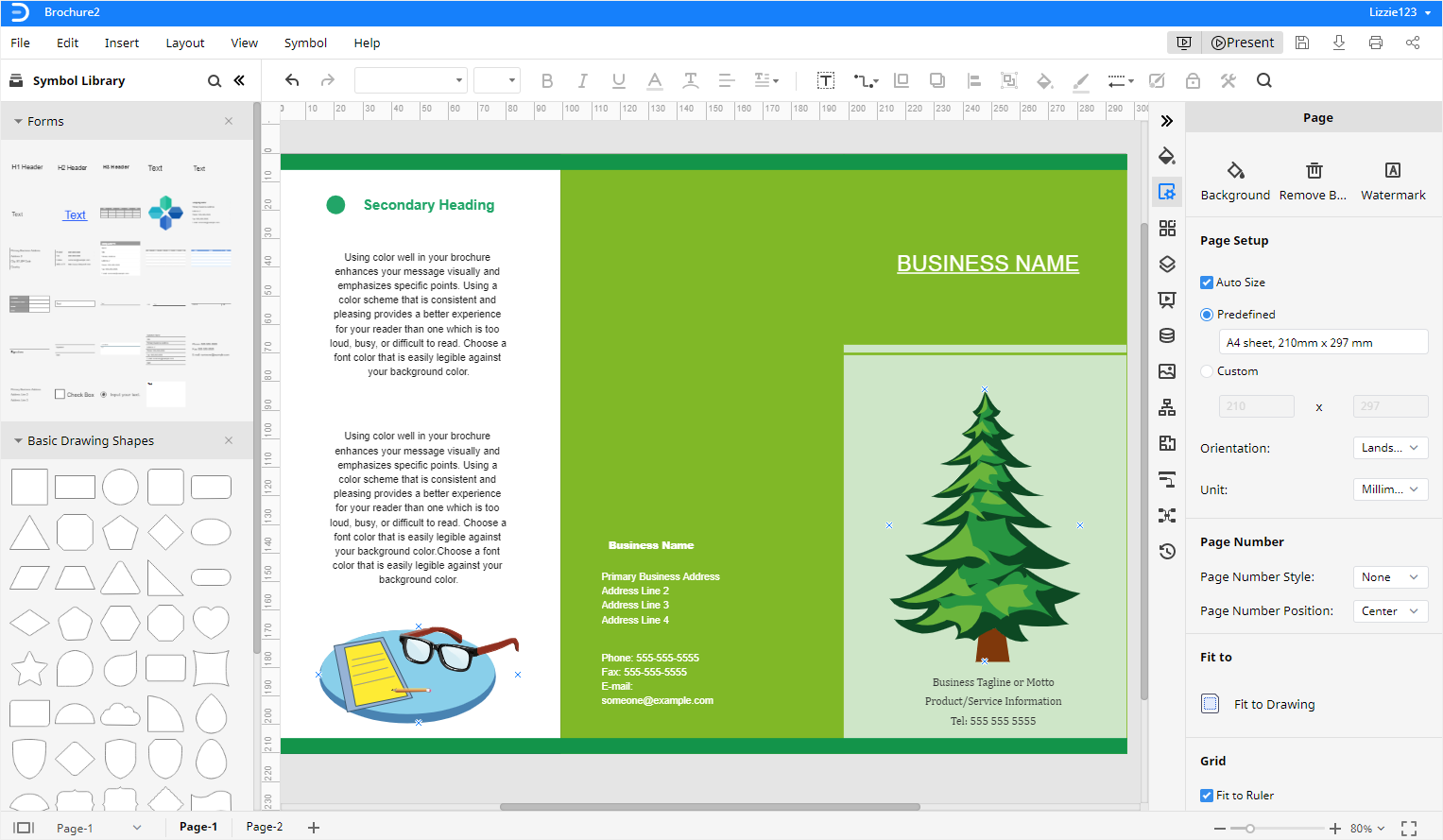 3: Insert and Change Image
To add or change the image in your leaflet, click on the Image icon on the right sidebar and open Image pane. There, you can choose to insert or replace the selected image. With the five small buttons and the cropped shape gallery below, you can change the pictures into different shapes and adjust the filter effects.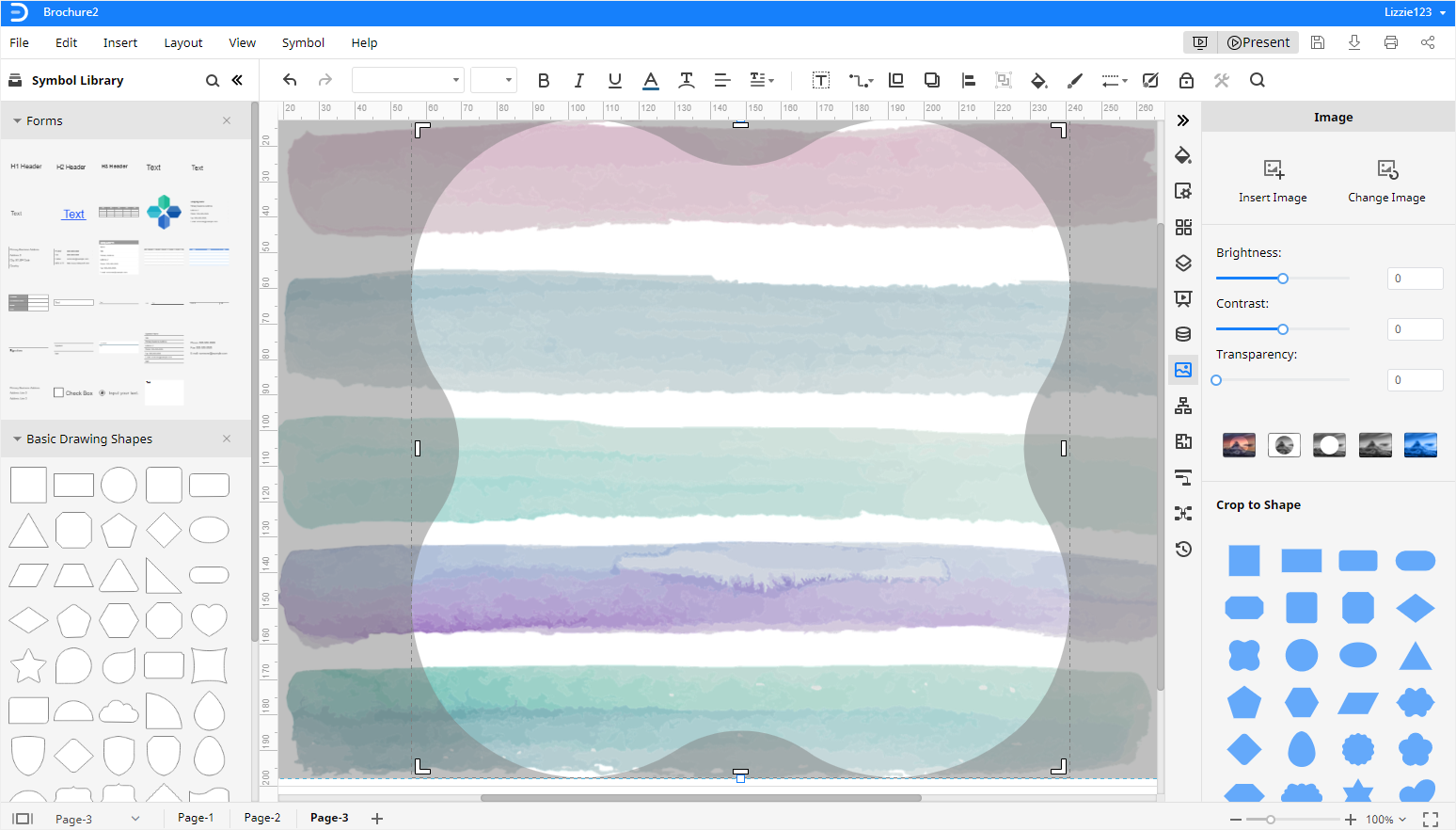 4: Save and Export the leaflet to other formats
When you finish your leaflet in Edraw Max Online, go to the File tab, look at the drop-down menu, then select to save, export, share or print the leaflet.
If you want to access your leaflet online, there are options for saving your documents in Personal Cloud, Google Drive, and Dropbox. 

Also, if you feel like having your leaflet saved as common formats like JPG, PDF, DOCX, PPTX, XLSX, HTML, and SVG, it will be convenient for you to view and edit your leaflet in different standard software.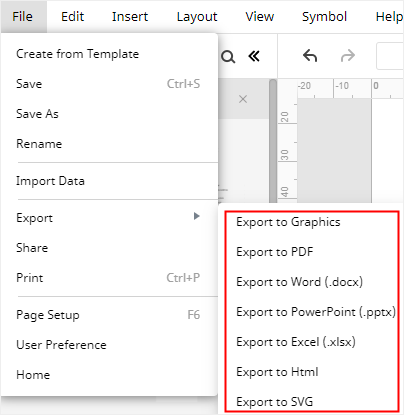 Free and Editable Leaflet Templates
Here are some free and customizable leaflet templates that will be used for different commercial or informative purposes.
This template is ideal for fruit markets and supermarkets as it shows the prices of various fruits. However, if you would like to make changes, you can use the fantastic Edraw Max Online to modify it according to your requirements.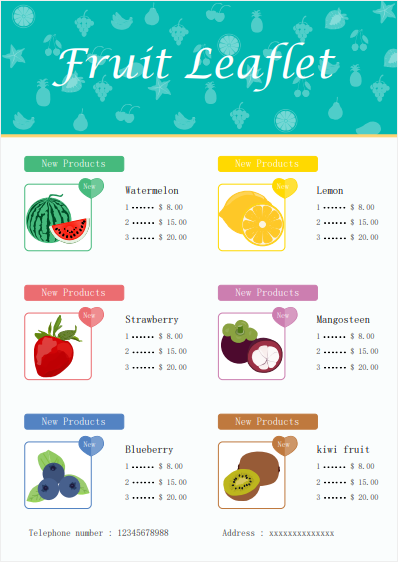 Are you planning to design a food menu for your event or restaurant? Here is the food menu that will look remarkable and captivate. You can further customize it by amending the font style, color, and images.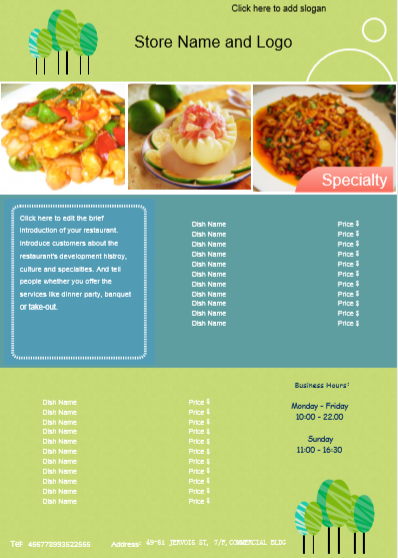 Give a brief introduction regarding your company's history and tell people how did you prosper with time with this captivating brochure.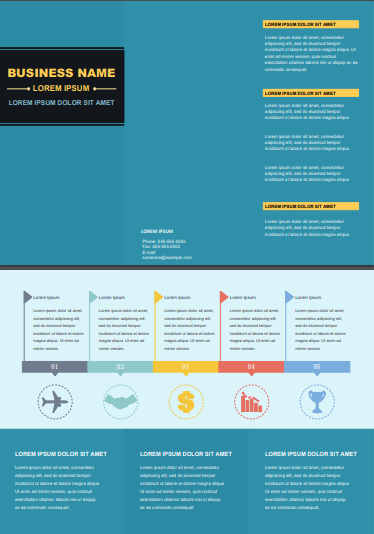 Enlighten audience regarding how dedicated and passionate team members have assisted your company in gaining fame and prestige by using this eye-catching and intriguing brochure.