What is a Brochure?
A brochure is nothing but a piece of informative rectangular paper document used as a marketing tool for advertising service or a product.
It is a promotional document that is used to provide information to customers or members about a company, an organization, a product or a kind of service. Brochures are available in 4 standard sizes, which are:
8.5 x 11
8.5 x 14
11 x 17
11 x 25.5
Any size can be chosen according to the information you are going to put on the brochure.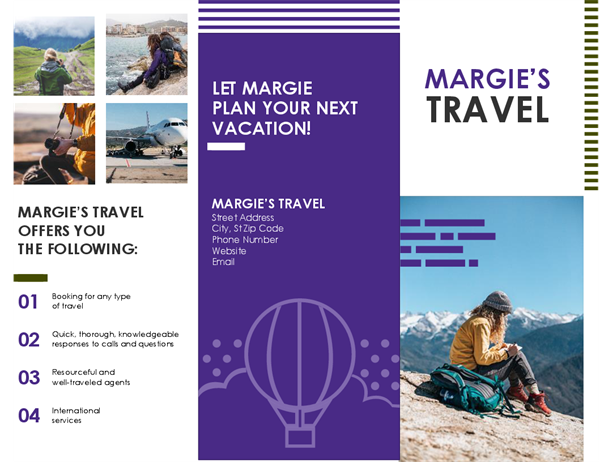 Image Source: office.com
Depending on the goal of the organization and service, various types of brochures can be created to grow the business.
Company Brochure: Trifold, Gate Fold, Double Gate Fold brochure formats are used to make company brochures.
Sales Brochure: Z-Fold, Double Parallel Fold, Roll Fold brochure formats are used to make sales brochures.
Spec Sheet: No Fold, Half-Fold brochure formats are used to create spec sheets.
Event Brochures: No Fold, Z-Fold brochure formats are used to create event brochures.
When to Use a Brochure
Brochures help to seek public's attention and get customers to new service or products. As it is small and contains all necessary information, it is easy to read and cost-effective for the company as well.
Usually, you can distribute brochures inside newspapers and magazines or distributed directly to people. They are useful in product marketing, presentations, trade shows, and corporate meetings. To create your own personalize brochure, let's have a look at how to make a brochure.
How to Make a Brochure Online
Now the question arrives on how to create a brochure. There are many websites available which provide free brochure templates to create brochure online by following a few steps. Read this article to know how to make a brochure online with EdrawMax.
Step 1: Let's get started by clicking on the link: https://www.edrawmax.com/online
Once you sign in, you will be redirected to the EdrawMax home page.
Step 2: Navigate to the Graphic Design section and click on it. You can find the Brochure option and once you click on that, available free templates will be visible on the screen.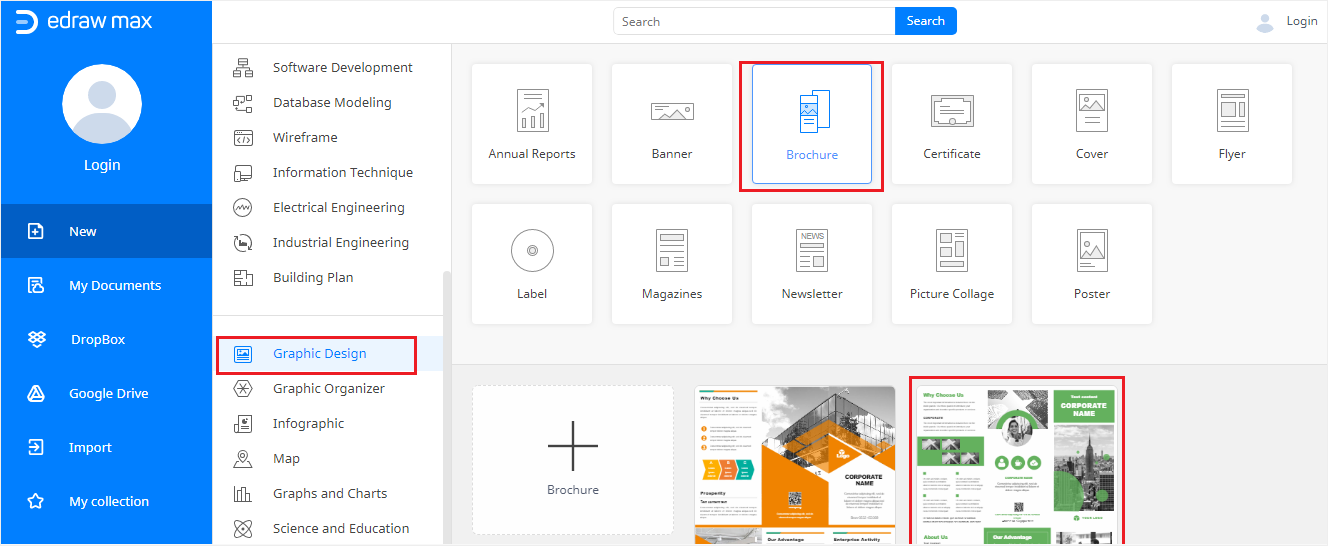 Step 3: Select any template and click on it to create your personalized brochure.
Step 4: You will be redirected to the editing page of the brochure, which has many editing and formatting options to help you in customizing your brochure on your own.
Forms: You can select the appropriate form of the brochure by dragging it from the left side of the screen and dropping it on the canvas.
Basic Drawing Shapes: You can add any available basic drawing shapes on the brochure.
Writing up Section: In the main section, you can give details about your business and write words on the text boxes.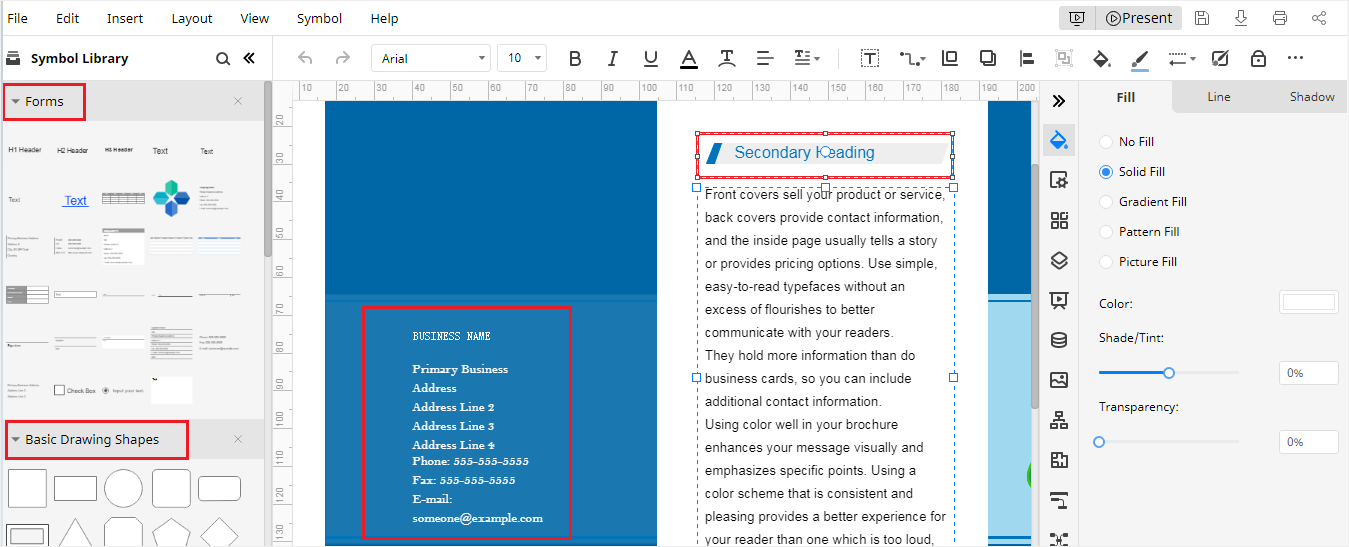 Step 5: Do changes to the text of Main Title, Secondary Heading and personalize it. Use Fill, Line, and Shadow option to customize the text boxes and image formats.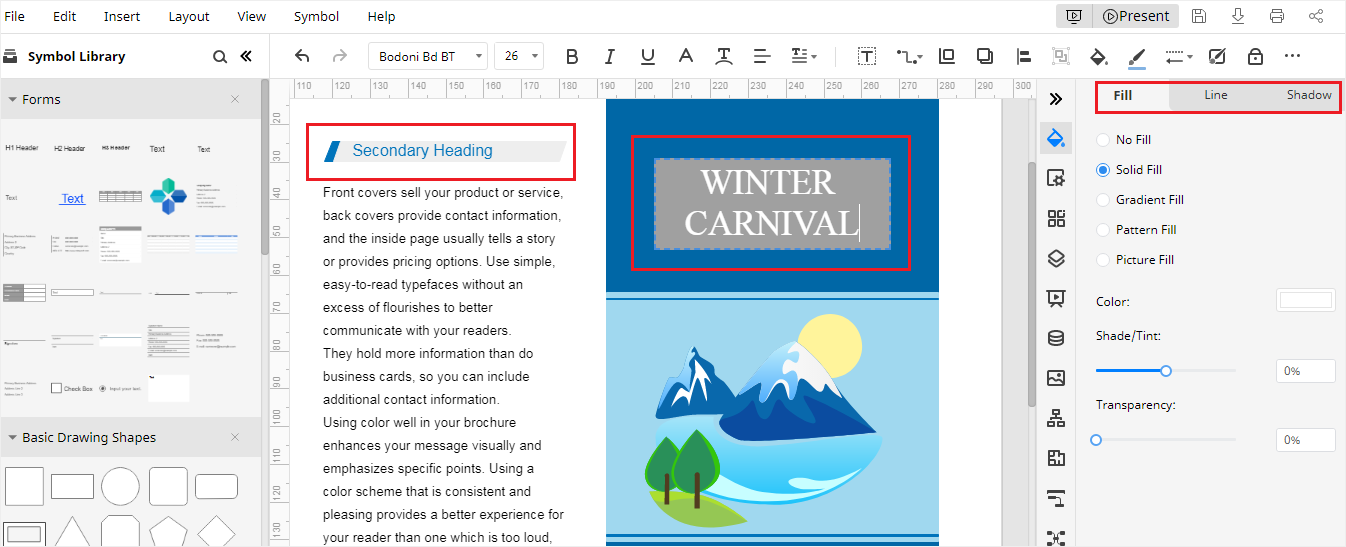 Step 6: Once your brochure is finished, click on the download button to save the brochure to your local storage.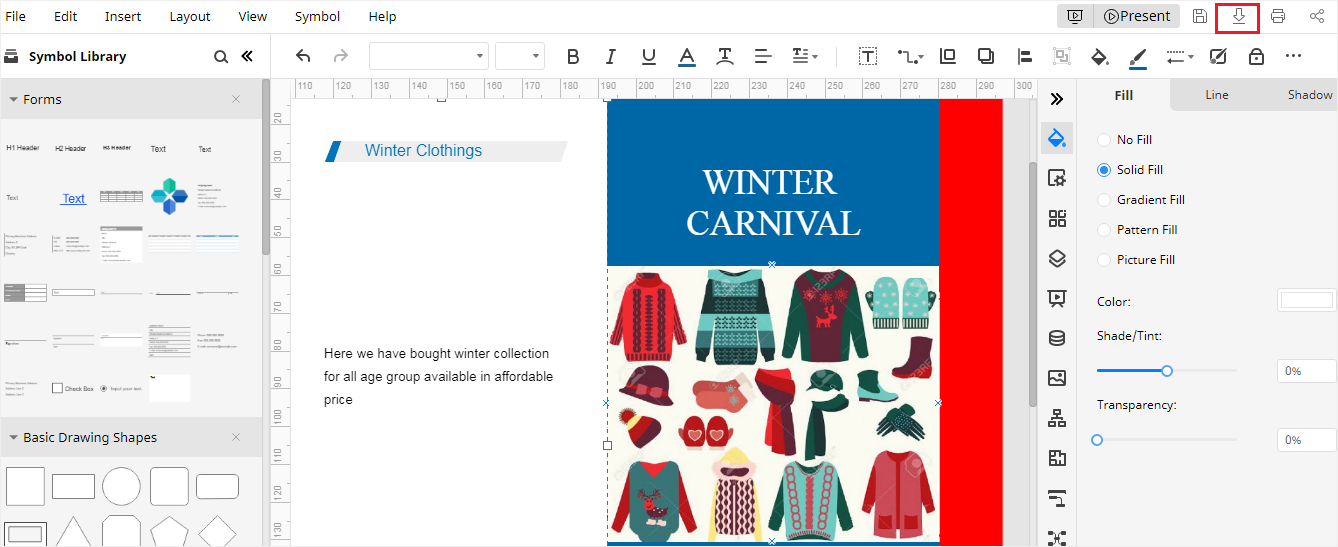 Visit More Free Brochure Templates
Let's see how to do a brochure by using some free brochure template available in Edraw Template.
Business Report Brochure Template
This Business Report Brochure Template provides a formal standard for a company that needs a simple design. The main advantage of this template is the inbuilt location map. You can add a business name, business details, a brief description of your business as well as contact information by simply editing the template. It is available free in EdrawMax online.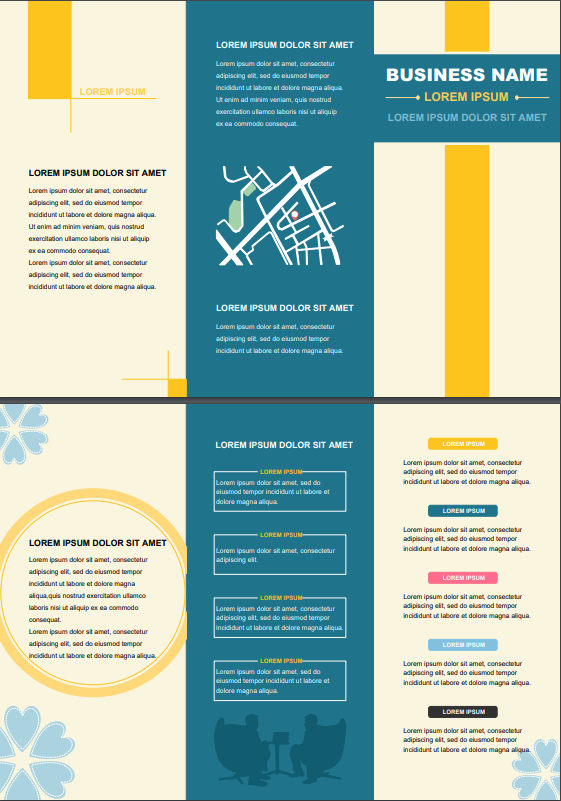 Company Profile Brochure Template
You can easily design a company brochure by choosing a good template. This template is modern and professional. You can edit company information, you can upload company images, you can add a company logo, company contact information to personalize your company brochure by using this brochure template.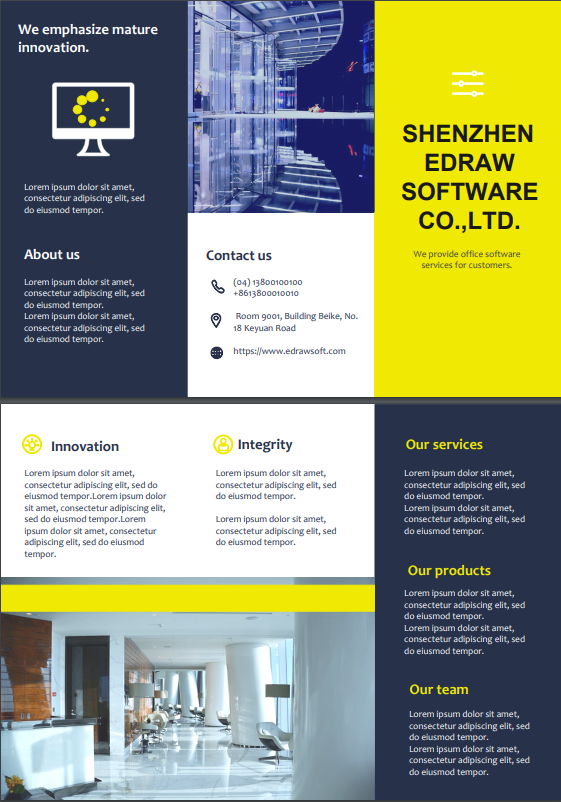 Teamwork Brochure Template
As the name suggests, this template helps you show or share your story by personalizing this template. You can try to change the font, background image, theme, and style by clicking on auto-create icons. More about your team and the key points to achieve success can be highlighted in this template. Furthermore, you can insert more interesting images from the resource library available under free download.