What is a Mind Map
When it comes to mind maps, you may think of its appearance at first, even if you can't explain its definition specifically. A mind map is a common diagram that is used for visually organizing your information and concepts. Apart from this, it can help you generate new ideas and improve productivity.
You can draw mind maps by hand in a meeting, lecture or discussion. Recently, it has become popular to create a mind map with diagramming tools as they work faster and deal with complex structures more efficiently.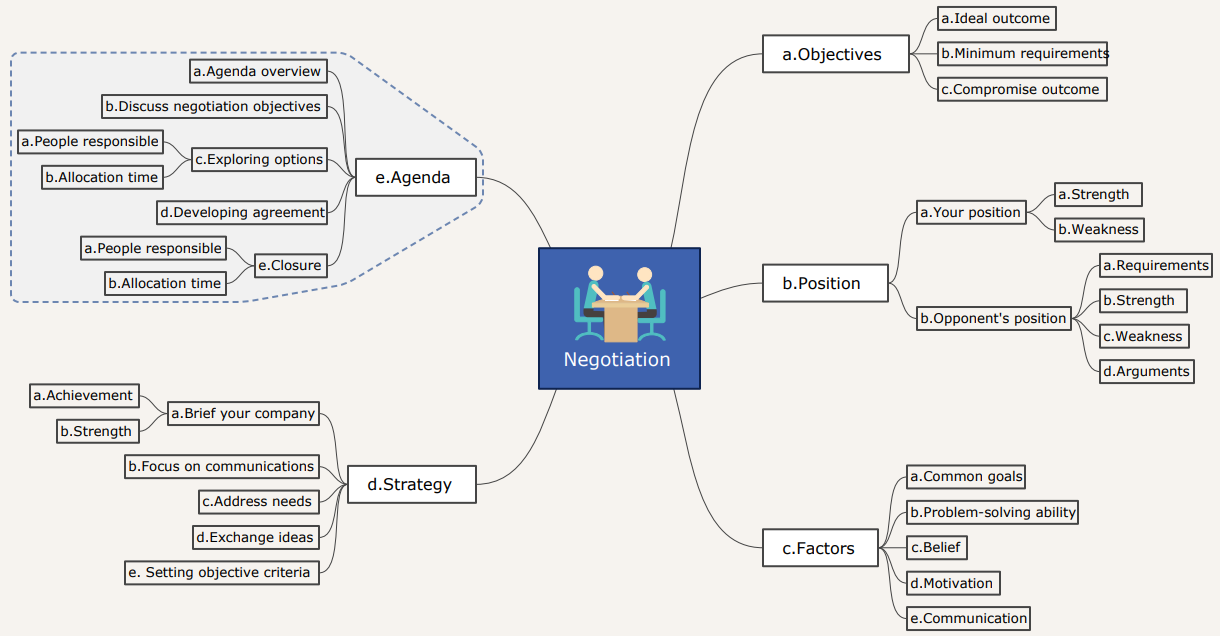 The Benefits of Using Mind Maps
Everyone can draw or make mind maps in his or her study or work with online or desktop mind mapping tools. Obviously, the benefits of using mind maps are wide-ranging and significant. Mind maps can:
Help you organize information into small and easy-to-read chunks.
Help you get a complete overview of the matter.
Help improve your ability of thinking comprehensively and logically.
Help you organize concepts of different subjects and prepare for examinations.
Help you find a creative way of taking notes.
There are many hidden benefits that are special to those individuals who have used mind maps for a long while in their study or work. When you take mind maps into your life, you can gain values from them and find more interests.
How to Make a Mind Map Online
How to create a mind map in a mind map maker? It's as simple as a 3-step process. While how to create a mind map online? It will be easy with right tools. Follow the steps below and find out how to make your mind map using a powerful maker - EdrawMax Online.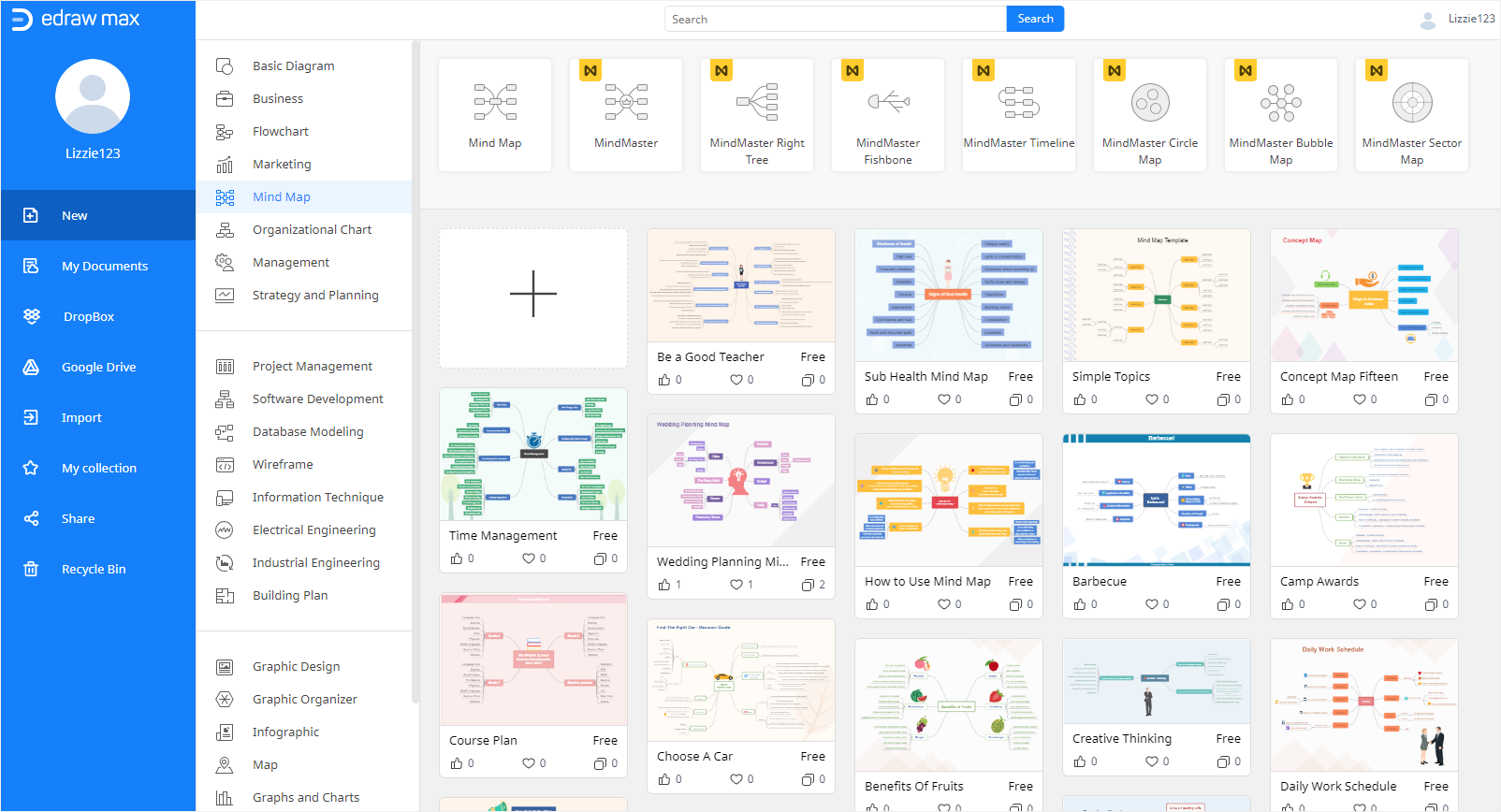 Step 1 Start on a Blank Page
Enable (EdrawMax Online) on your browser, and there are 2 different methods for you to get started with it.
To use a mind map template as the structure, you can choose anyone that you like in the template gallery or in Edraw Templates. When you open it in the application, you are able to customize the template freely.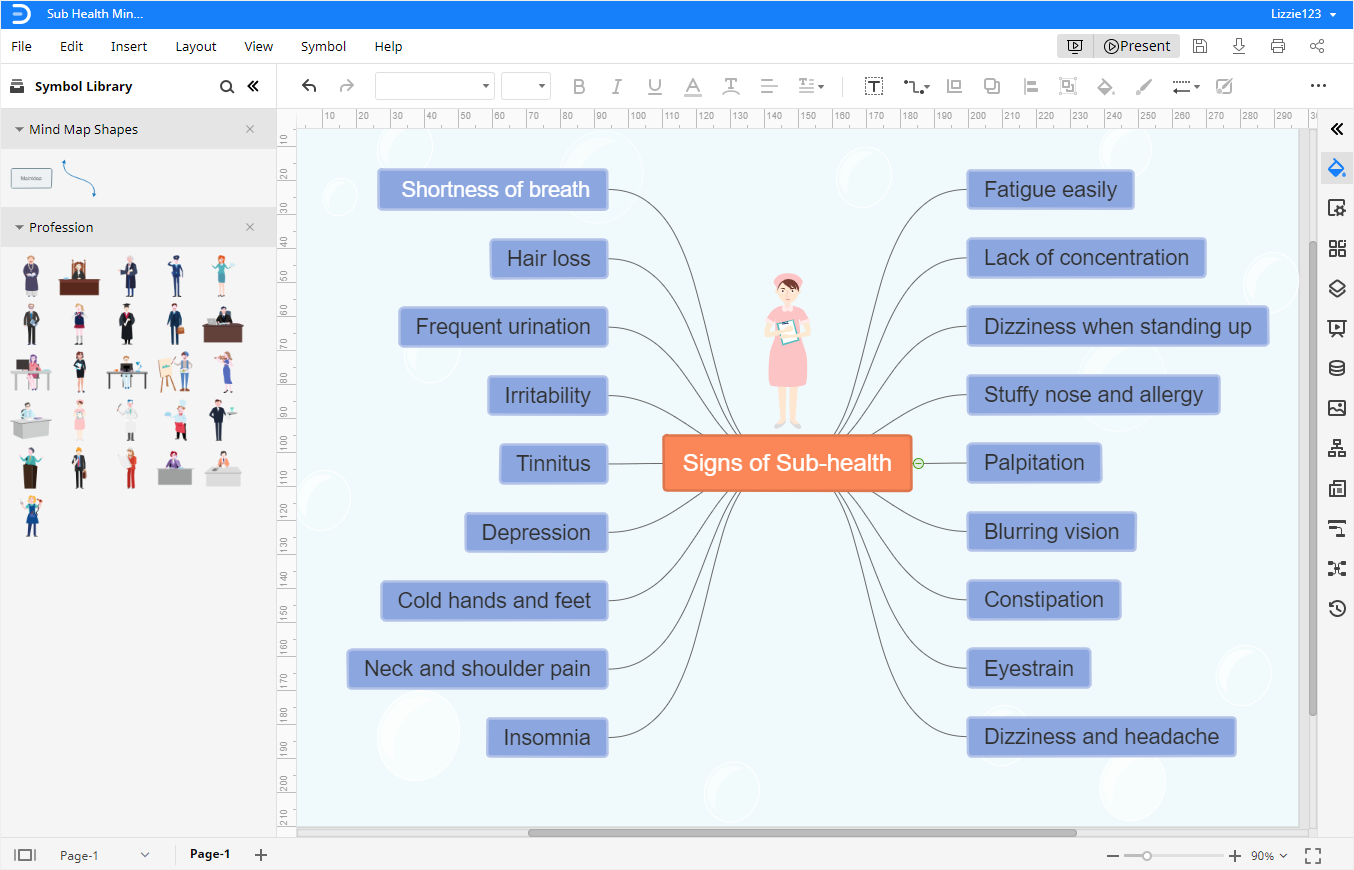 To build a mind map from scratch, select Mind Map on the horizontal diagram type area, click the plus icon on the gallery and open a blank template, then you can add main topics and subtopics around the main idea to make the mind map bigger.
Step 2 Add Topics and Subtopics
When the blank mind map template is open in EdrawMax Online, the mind map shapes will show up on the Library pane.
Just drag the shape of Main Idea (the first one on the Mind Map Shapes) and drop it into the canvas. Select Main Idea, press Enter on your keyboard to add the shapes of Main Topic around it; or click Topic > Insert Topic on the Mind Map pane.
Select one of the main topics, click Subtopic on the pane and then press Enter to add more subtopics.
All the topics will be automatically connected in EdrawMax Online, so you don't need to think about how to add connecting lines in the mind map.
Besides, you can double-click on the topic boxes and edit text on them directly.
Step 3 Repeat the Same Process
After all, you can repeat the same process of adding topics and subtopics until the number of topic boxes is enough for you. At the same time, the lower-level subtopics will be created when the information that you want to present is deeper and more detailed.
How to Change Mind Map Style Easily
Once the mind map is finished, you can use the formatting tools in the Mind Map pane and change its theme, layout, connector style and numbering type in just one clicking.
Moreover, you can also insert different kinds of icons into the topics. For example, you can add the priority icons on the topics, so you can indicate which one is the most important or urgent for you.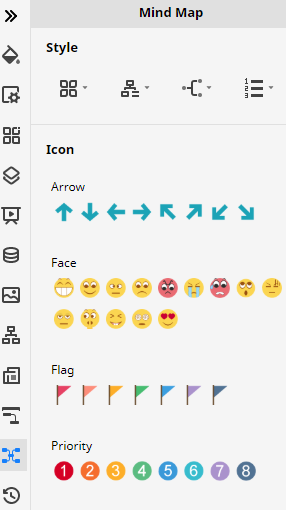 Examples of Mind Maps
If you want to make mind maps in different styles or themes, here, we will introduce some interesting and meaningful mind map examples for you.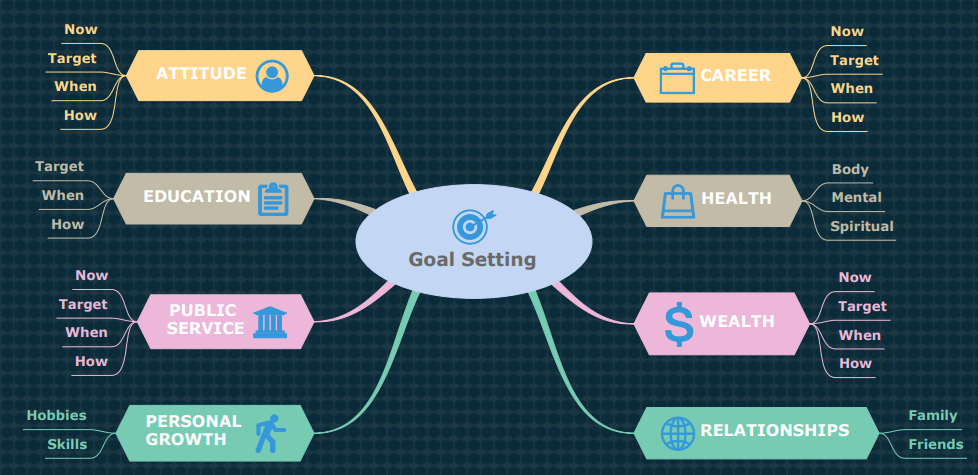 When you want to set goals for some period of your life, you can use a mind map to make a plan.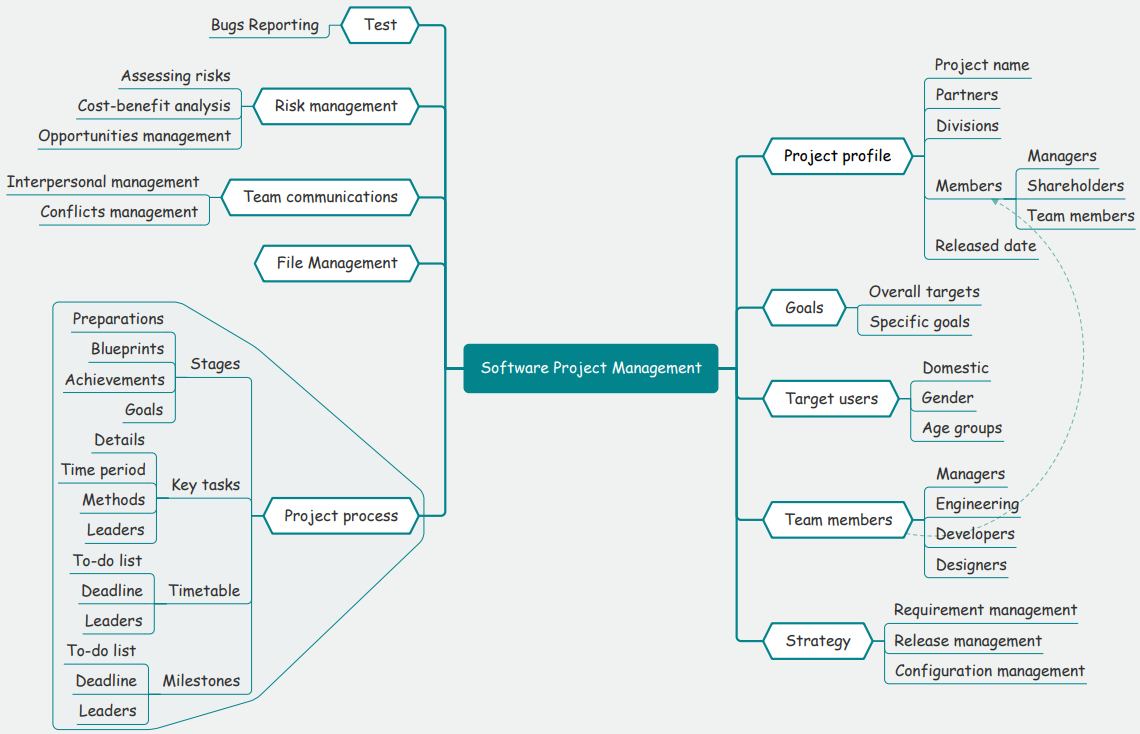 The mind map above shows the process of project management for the software. Therefore, you can use it when you have to make a similar mind map.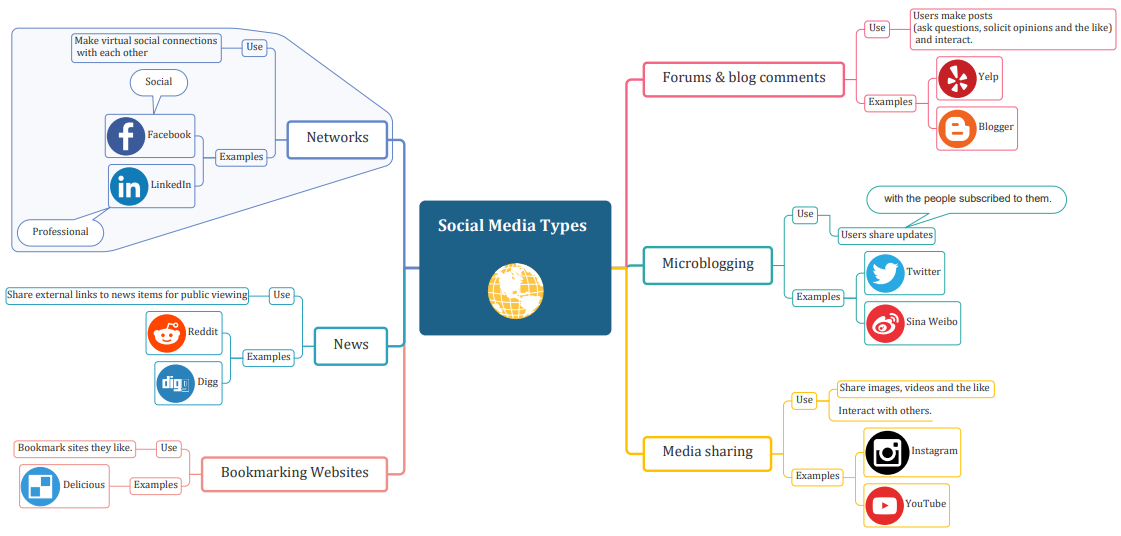 The third mind map shows you different types of social media and you can customize it to fit your requirements.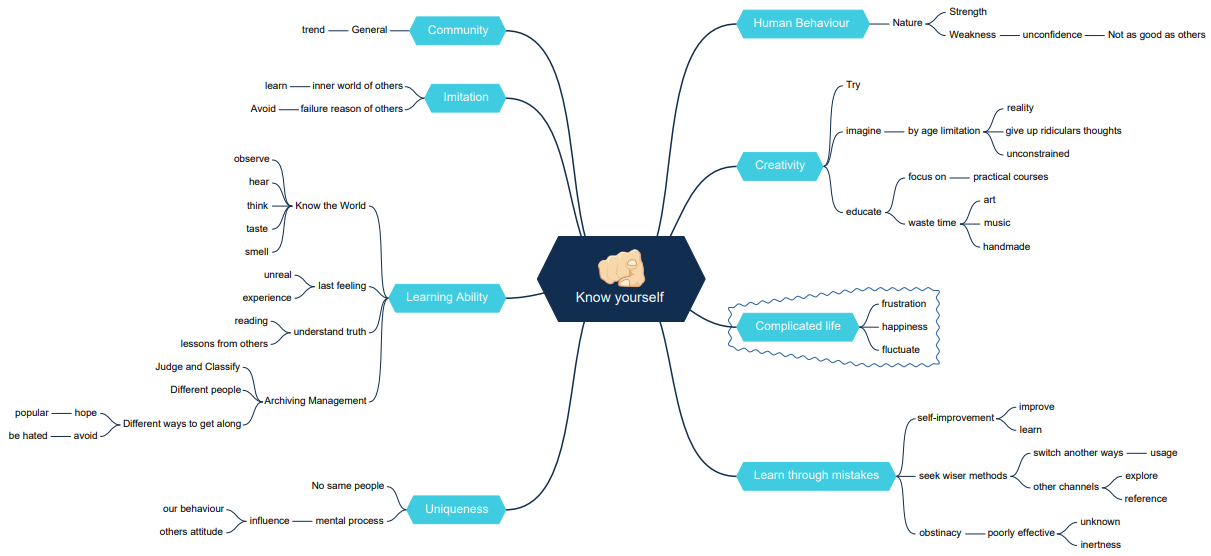 Finally, you will find that mind maps can also help you to know and analyze yourself from different aspects.