The Ultimate Belmont Family Tree
Are you curious about Belmont and Belmont family tree? We're going to start with the most important ones and move through them in order of importance. This guide shows how the Belmont characters are interconnected and what's their significance.
1. The Belmont Family
Belmont family has been in the comic book and animated series business for decades. In this new animated series, we follow the characters as they take on their new roles as family members of a famous crime-fighting gang.
As we explore the history of this group of characters, we will see how they came to be an essential part of video games. We will learn about some of their most famous adventures and villains and their current situation.
Castlevania is an animated series that first premiered on Netflix in January 2019. The show has been a hit with critics and fans alike, but one of its most exciting aspects is its use of animation to flesh out the cast's personalities. In many ways, Castlevania feels like a live-action fantasy movie; it has intense action scenes and many characters competing for screen time. But it also uses animation to give life to these characters' personalities.
What Makes the Belmont Popular?
Belmont has been popular for a number of reasons, a few of them are listed below:
The show does an excellent job of showing how each character has been affected by their curse or events.
Netflix's Castlevania series of Belmont is an excellent example of how to make a video game adaptation work.
The anime adaptation of the Castlevania video game franchise is a success partly because it fills in these narrative gaps so well.
The Castlevania series has been visually arresting from the start.
The game's art direction is best described as gothic horror meets anime meets old-school gaming graphics with an eye for detail that shines through every frame.
Spoiler Warning: Spoilers are also included in multiple places in this article.
2. The Belmonts Family Tree
The Belmont family tree contains characters only from the same bloodline. And the main character in a video game doesn't need to have a personality, a backstory, friends, hopes, or dreams. Most of the time, they don't even have a voice or facial expression. In a screen adaptation, however, that mute game sprite needs more humanity. Netflix's anime adaptation of the Castlevania video game franchise is a success partly because it fills in these narrative gaps so well.
Leon Belmont and Trevor Belmont are common ancestors in the Belmont Family tree. Juste is Simon's great-grandson, Gerhart is his great-granddaughter, Lydie is Simon's granddaughter, and Richter is Gerhart's great-grandson.
There are several theories about the Belmont family history.
One is that Gerhart married one of Simon's descendants, making their descendants part of the Belmont family tree. This is a possibility, but it is unclear which ancestor Gerhart married.
Another theory is that Gerhart married one of Soleil's descendants. This is also possible, but there is no evidence for it either.
The third theory is that Gerhart and Soleil are married to the same person, making them both part of the Belmont family tree. This is unlikely because they were never officially introduced as husband and wife in the canon, and Gerhart and Simon would not have been related, even if Gerhart was Simon's son.
A fourth theory is that Richter is Simon's descendant. This seems true, as Richter is confirmed to be a descendant of Simon. However, there is also a rumor that Richter is Gerhart's descendant.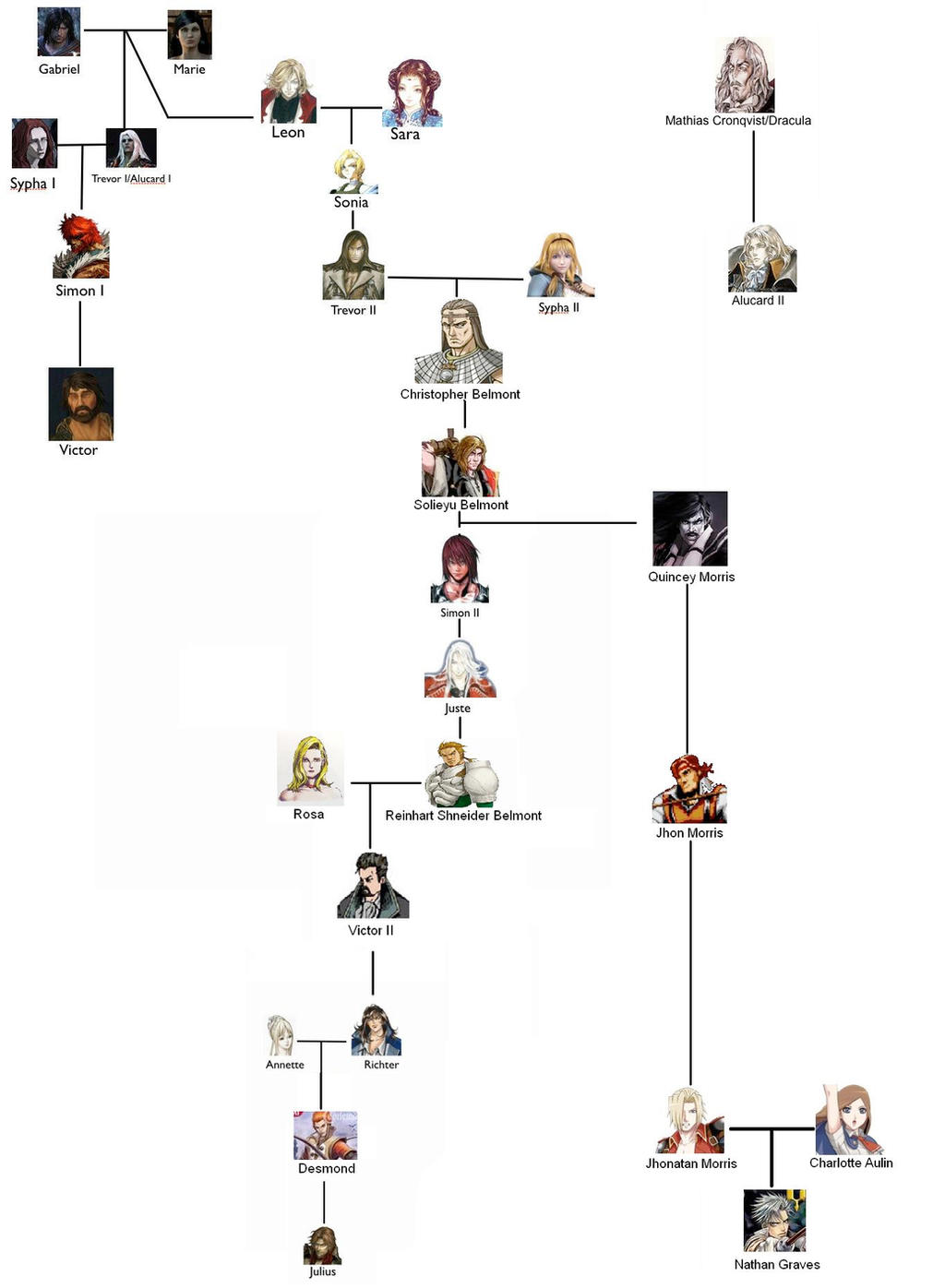 3. How to Draw Belmont Family Trees Online?
If you want to make your own Belmont family tree from scratch, we recommend you use EdrawMax Online, developed by a well-known software industry called Wondershare. The application is so powerful and lets its users make a perfect diagram in minutes with drag-and-drop functionality. The application allows users to make over two hundred and eighty diagram types. The application has more than five thousand diagram symbols.
The application's best feature is its templating feature, which allows users to choose any template from the EdrawMax template community and start editing it. With this feature of EdrawMax, you can boost your diagram-making speed and avoid potential errors. EdrawMax allows users to import their projects, edit them, and export them in multiple file formats. You can take the Belmont Family tree templates from this article or EdrawMax template gallery and start editing them and exporting them in SVG, PNG, PDF, HTML, and other formats.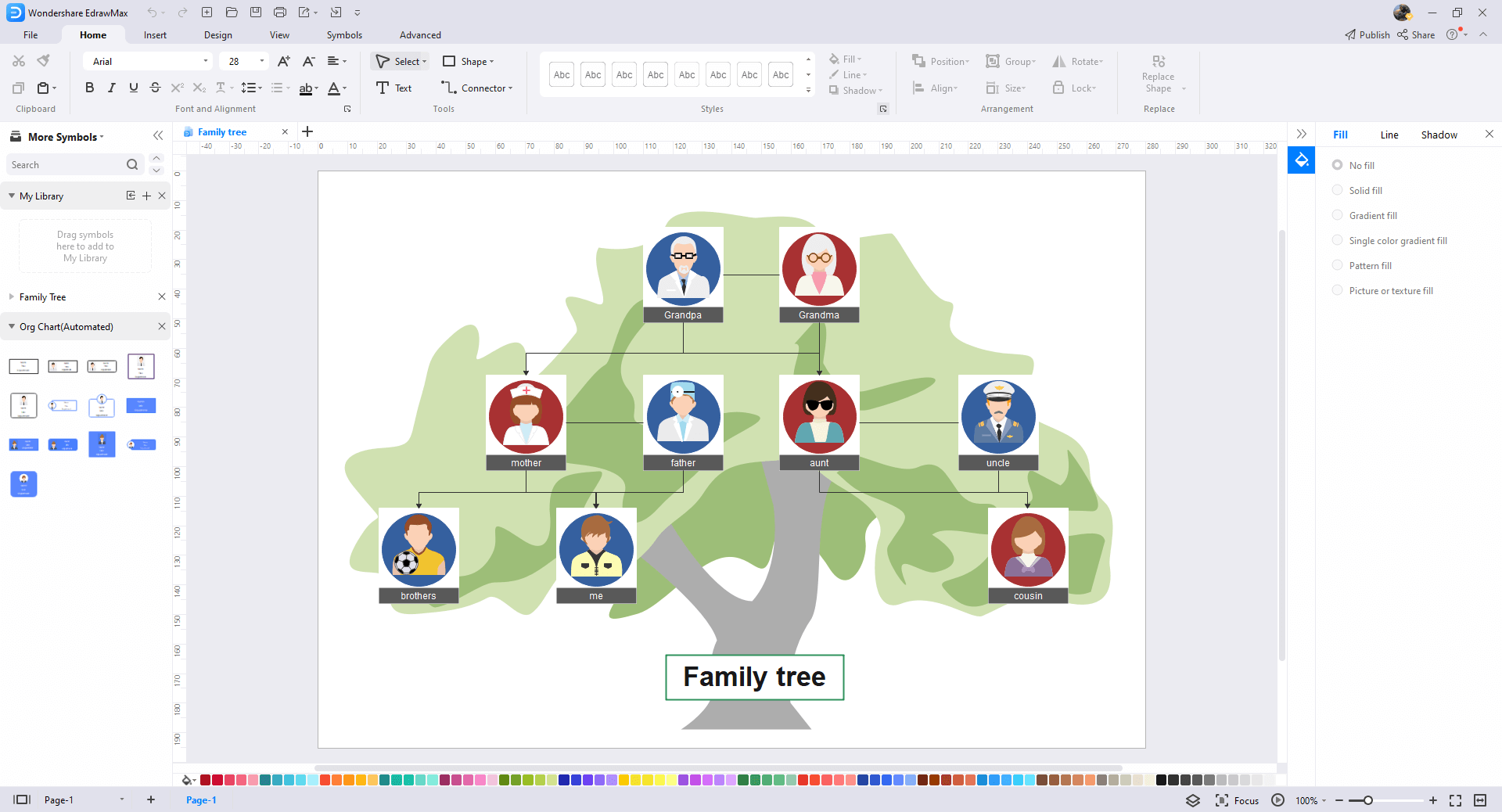 EdrawMax Online
Create 280+ types of diagrams online
Access diagrams anywhere, anytime
Everything in desktop + Templates Community
Team management and collaboration
Personal Cloud and Dropbox Integration
Related Articles