Free Editable Blank Timeline Template Examples
Timelines are an excellent tool for professionals, historians, teachers, and students for many purposes. However, creating an effective and efficient timeline is a difficult task. In this situation, blank timeline templates are a great help because they provide a foundation for further work. Here, we will see some examples of blank timeline templates that suit different situations and help you achieve your goal without problems.
1. What is a Blank Timeline Template
A blank timeline template is designed to illustrate a series of events in order of time of the occurrence of an event or expected completion. Using a visual template allows a clear view of the project's complete lifecycle or historical period or for whatever purpose the template is used. The events have different attributes, for example, the date or time it starts, when it ends, its name, and details. Often indicated by date from the period it starts and these events. A straight line is used to indicate the direction of the events from one point to the other.
A timeline template is a simple but effective tool to ensure every stage of progress is working as per planning. It shows the flow of time and placeholders for details where you can add the details.
2. The Blank Timeline Template Examples
After talking, let us see some practical examples and templates that can work in different situations.
Example 1: Blank Timeline Template
This blank timeline template uses color-coding to represent various events on the chronological timeline. It is a vertical timeline and can be used as a monthly timeline where you can put the year in the prominent circle and the months in the given segments. However, it initially has seven segments that may show that it is suitable for weekly planning for classes and agile project domains.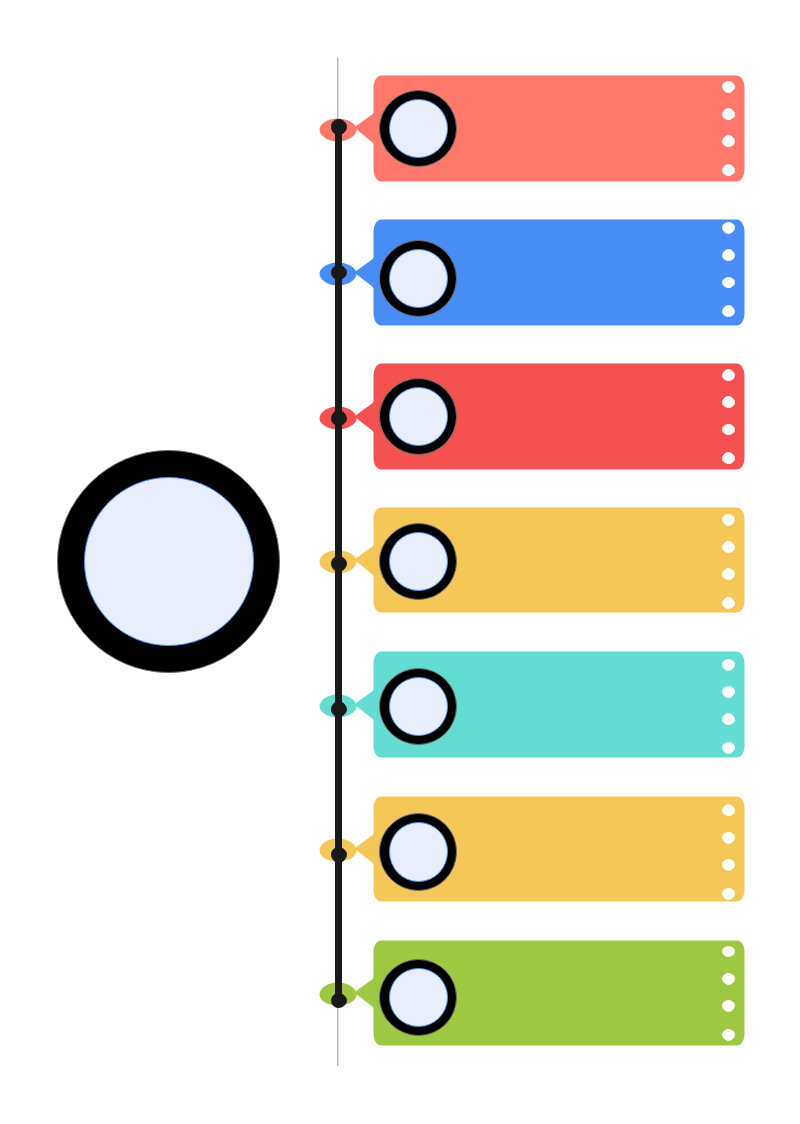 Source:EdrawMax Online
Example 2: Blank Timeline Template PDF
This blank timeline worksheet is fully customizable and in a downloadable format that makes it an excellent tool for classroom projects. It is a straightforward template that uses horizontal orientation with blocks at both top and bottom of the line for a clean layout. You will add the time details as well as the event details in the given blocks. Though colorful and creative timeline templates are attractive, sometimes teachers may need students to focus on the text more, and this simple worksheet is perfect for that purpose.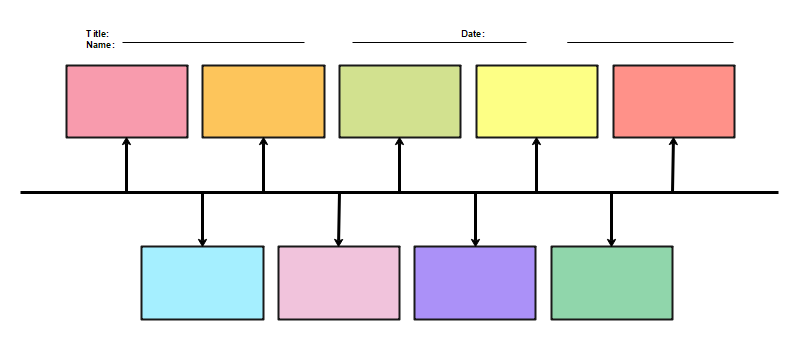 Source:EdrawMax Online
Example 3: Blank Colorful Timeline Template
Blank colorful timeline template is another variation of simple timelines. It is a linear and horizontal timeline with text blocks on both the top and bottom of the line. The characteristic that distinguishes this template from others is a transparent PNG image that will blend into your website and other graphical documents like posters and brochures. This feature makes this template a great choice for a blank timeline template for a digital purpose.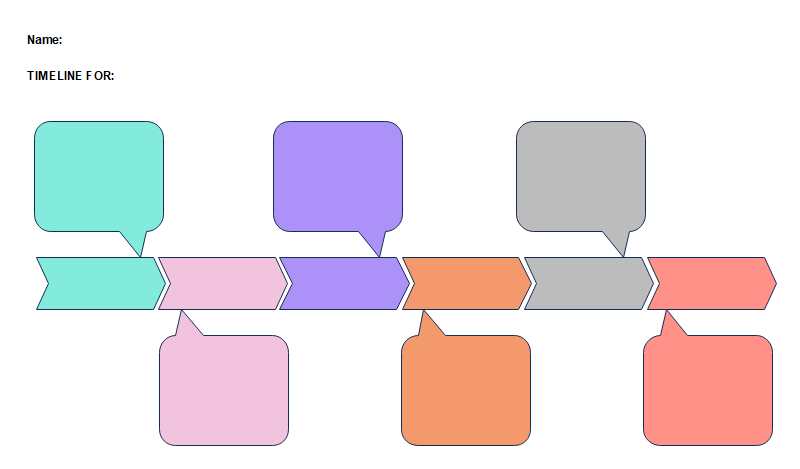 Source:EdrawMax Online
Example 4: Blank Timeline Templatefor PowerPoint
A blank timeline template for PowerPoint is a slide template that can show chronological elements in PowerPoint. Having a specific template for PowerPoint solves many problems that developers might face because of the format changes in other templates. It uses simple graphics and text blocks for adding details of the events in the horizontal orientation.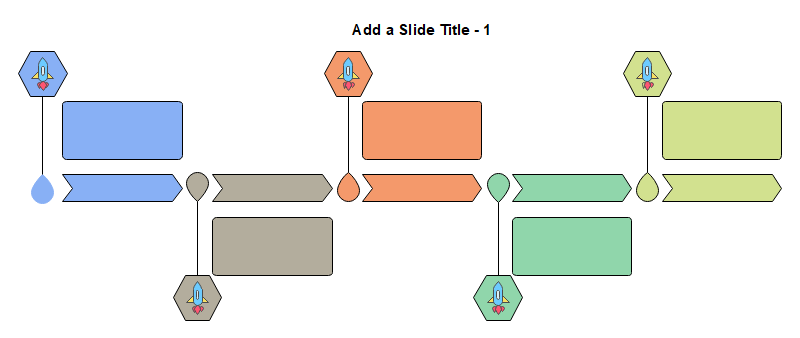 Source:EdrawMax Online
Example 5: Timeline Template Blank
A timeline template is helpful in tracking the progress of any project with this timeline. It is based on five color-coded data points. Color coding allows creating milestones that can be referred to with the same colors in the complete documentation of the project. This is a suitable template for project management and strategic planning because of its simplicity and color-coding features.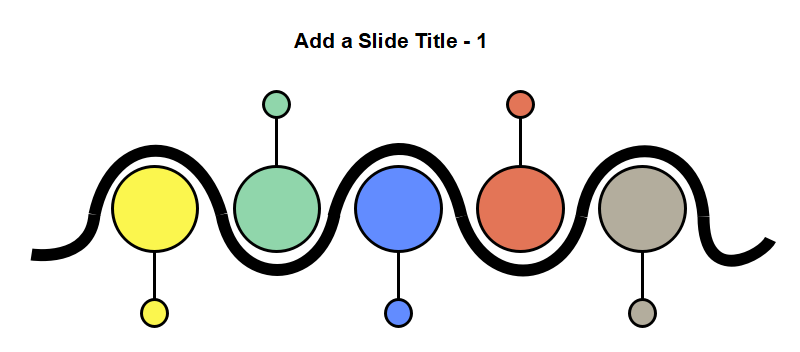 Source:EdrawMax Online
Example 6: Blank Timeline Template Word
This blank timeline template is a vertical timeline mainly composed of dates and corresponding information of events. It is aimed at producing a guide for better reader comprehension. This timeline can be used for flowchart, storytelling, history tracking, and milestone highlights. This breakdown of information makes the complete topic manageable small events can be dealt with separately.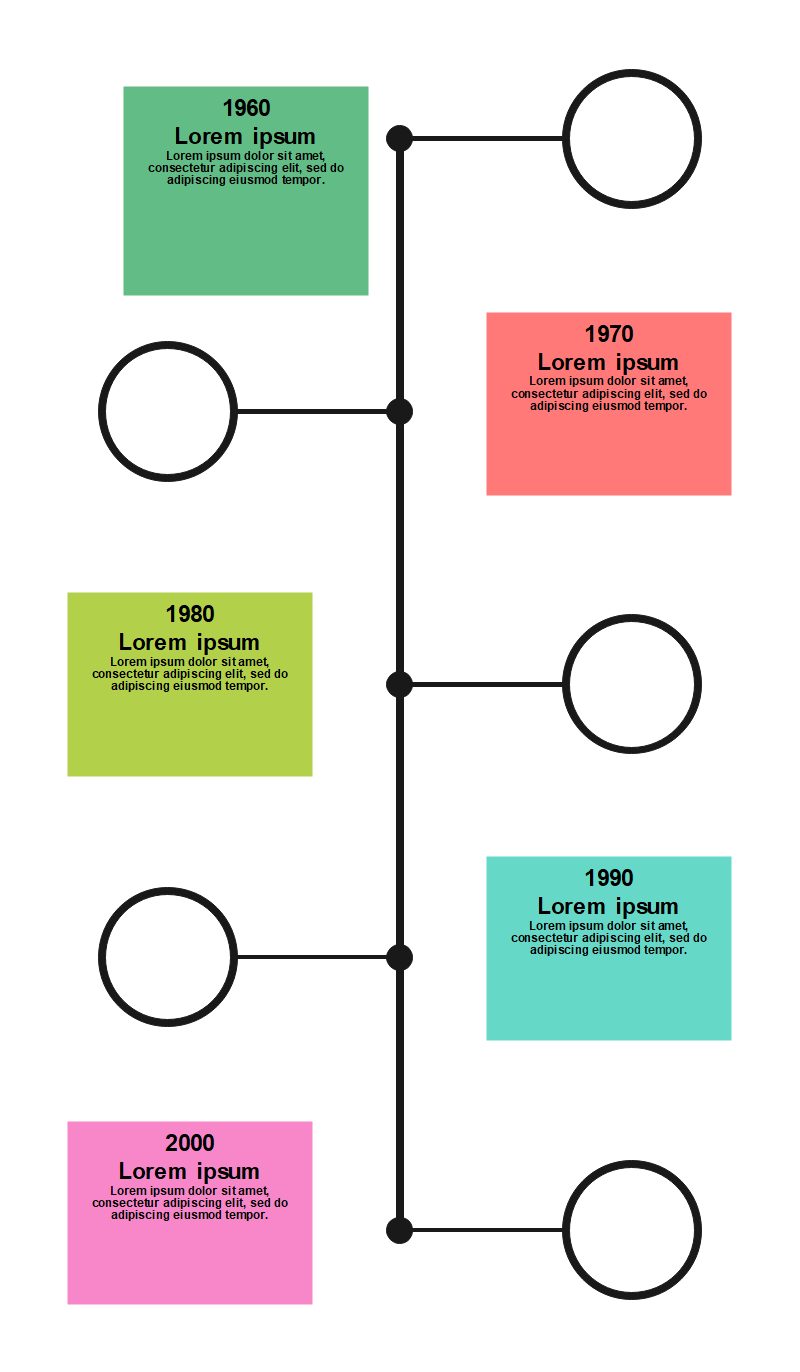 Source:EdrawMax Online
Example 7: Editable Timeline Template
Editable blank timeline template uses color-coded milestones for describing the events in chronological order. It simplifies project tracking because the tasks and milestones are color-coded, enhancing readability and making referencing straightforward throughout the project documentation. It can be used as the high-level view of the timeline, which can be further expanded into more detailed documentation and co-dependencies, overlapping and deadlines referenced with colors.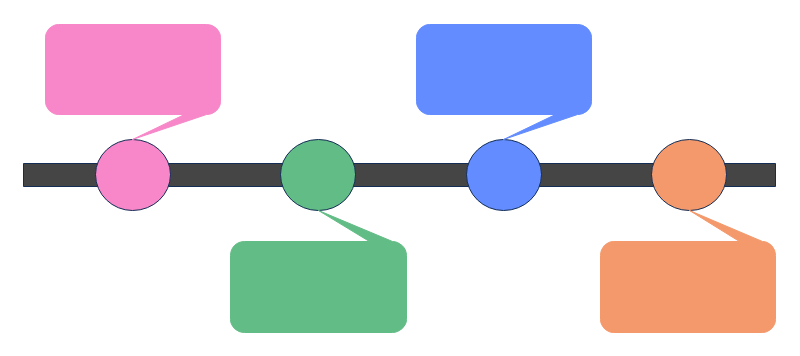 Source:EdrawMax Online
Example 8: Free Blank Timeline Template
The free blank timeline template is a vertical timeline with blank placeholders for text and graphics. It can be used for fine chronological elements like monthly or weekly, and you can also use it for years. This template is very flexible and customizable because you can put your data in this template quickly. The result is an easy-to-read timeline that can be used in multiple situations.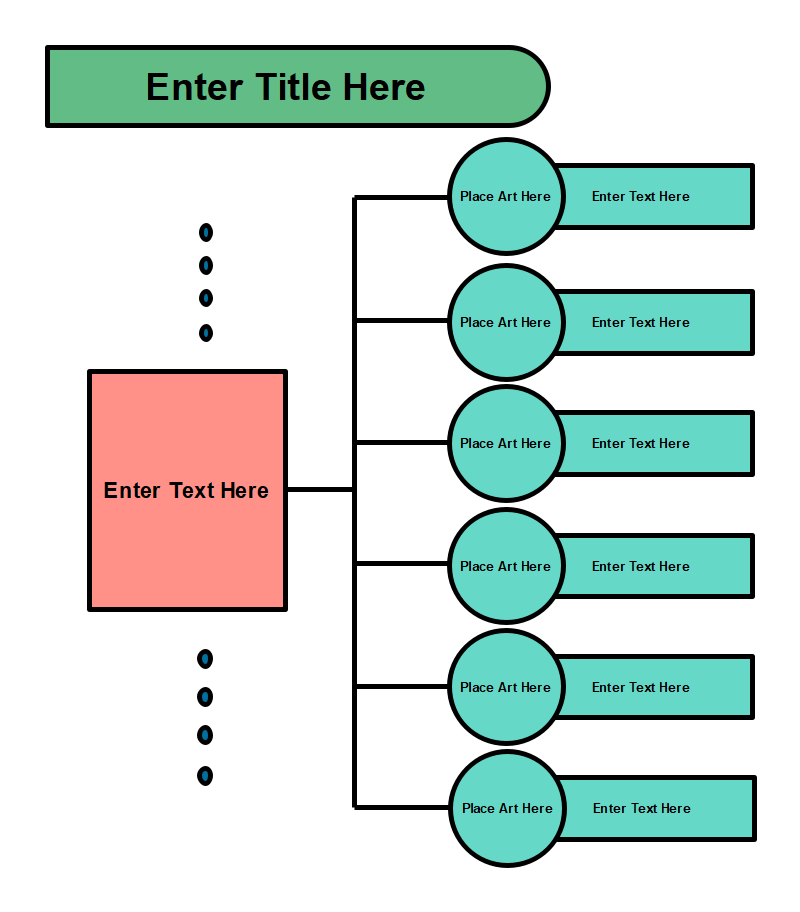 Source:EdrawMax Online
Example 9: Timeline Blank Template
This last example is the most detailed and visually creative timeline. It is a horizontal progressive timeline that uses colorful coding for easy referencing. A vertical timeline is the most suitable to review the various past, present, and future events. It has extensive text and color options, making it an attractive template. It can be used on websites for showing company progress, historical events, and process stages. Alternatively, it can be used for historical reviews and reading comprehensions as well. It has got a very professional and corporate look.
Source:EdrawMax Online
3. Online Blank Timeline Template Maker
A timeline is a crucial artifact used in classes, projects, reading circles, and other uses. Therefore, we need a program that helps us create tailor-made blank timeline templates that can be used in various situations and can be customized easily. EdrawMax Online has all the features, images, icons, and media libraries that can be employed with simple clicks and drag and drop options. The pre-made samples in the templates community make the process even easier.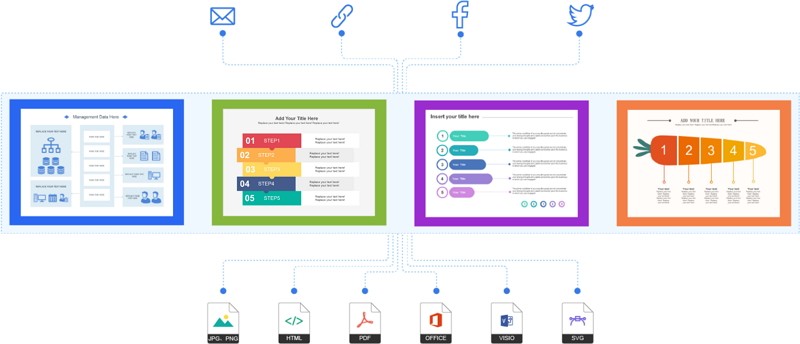 Why Choose EdrawMax Online
Create over 280 diagram types
Supports team collaboration
Personal cloud & data protection
Print, share and download
Powerful template community
4. Key Takeaways
A blank timeline template is designed to help you in the strategic planning process by highlighting milestones chronologically. Similarly, they can be employed by teachers for explaining the history and sometimes for reading as well. EdrawMax Online supports you in creating timelines efficiently and accurately with an easy-to-use layout. Find out more timeline templates and get started easily with EdrawMax Online today.
EdrawMax Online
Create 280+ types of diagrams online
Access diagrams anywhere, anytime
Everything in desktop + Templates Community
Team management and collaboration
Personal Cloud and Dropbox Integration