---
10 Free Infographic Templates
Would you choose to read fiction or watch a movie in your free time? Have you ever noticed that there are fewer people have the patience to read a long article nowadays? It cannot be denied that the development of technology has reshaped our life, so visual content becomes more popular and effective than written words. Actually, no matter you are going to describe a product, tell a story, or introduce a specialist, creating an infographic is probably the best way to capture attention and enhance comprehension.
You may worry about spending lots of time creating an infographic because of no design skills. However, if you begin with a suitable infographic template, it will be much easier than you think to finish an amazing infographic. In this post, we have picked up various visually striking infographic templates for you to help you create your ideal infographics with the least efforts.
Amazing Infographic Design Maker - Edraw Max Online
A stunning infographic cannot live without a versatile infographic design maker. If you think downloading software is a waste of time, why not try an online infographic maker instead. Edraw Max Online happens to this kind of online tool and it is worth to try for the following reasons:
Plenty of built-in symbols, shapes and icons to save your time
A variety of templates for beginners to customize
Export, print and share with ease
A smooth using experience and no download needed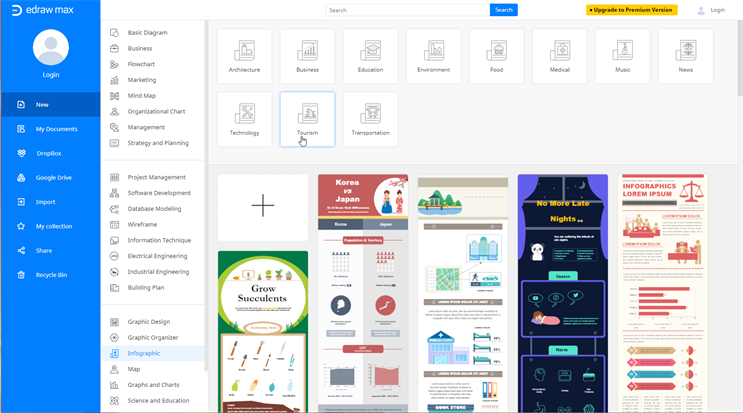 What Type of Infographic Template Do You Need?
Various infographics can be applied to different occasions. We divided our infographic templates into 10 types according to their contents. All of them are free to use.
Architecture Infographic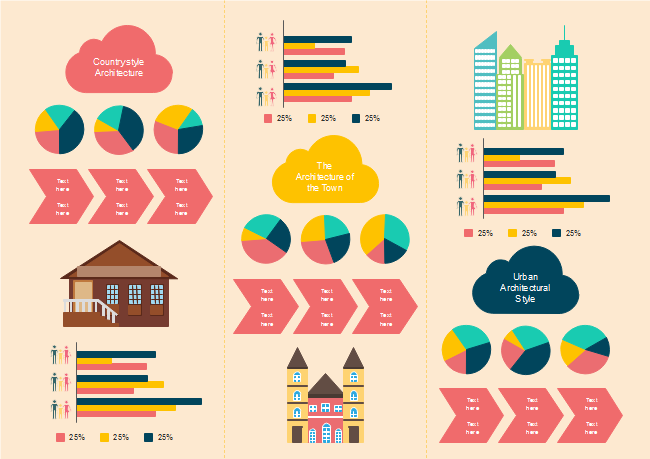 This is an architecture infographic template focusing on analyzing the data of architecture. Using this template in your article or thesis is not a bad choice.
Business Infographic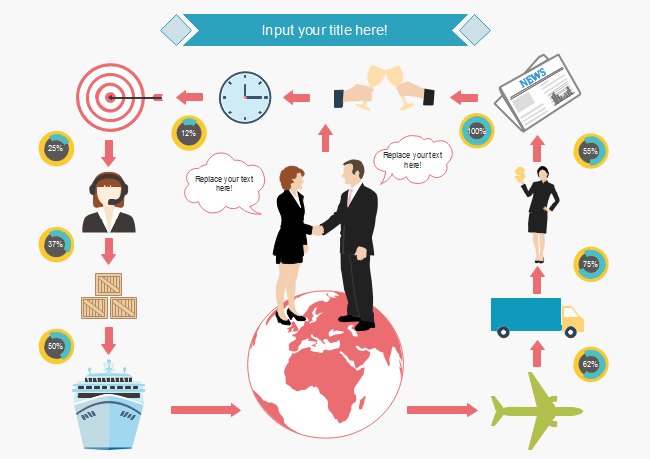 This is a template displaying the process of cooperation in business. Various beautiful symbols and cliparts make the whole process more interesting and attractive than the written words.
Comparison Infographic

Do you have no idea about the differences between South Korea and Japan? Check this comparison infographic to find the answers.
Education Infographic

This is an education investigation report consisting of a variety of charts, cliparts and symbols. Customize every detail of this template to create a new infographic.
Environment Infographic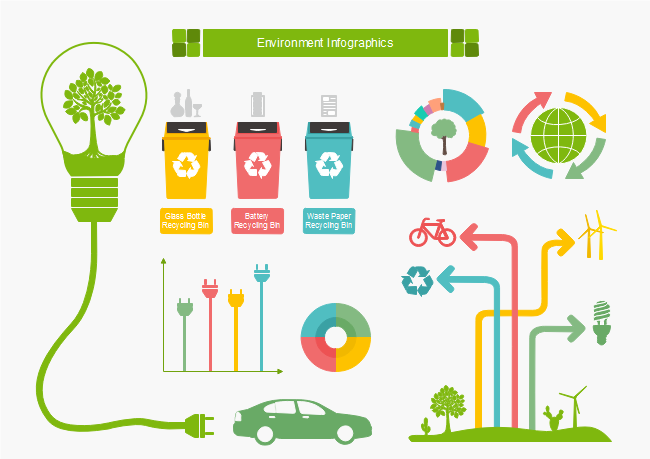 Protecting environment can always arise our concern because of the deteriorating earth. Splendid environment symbols and cliparts make the infographic more vivid and charming.
Health Infographic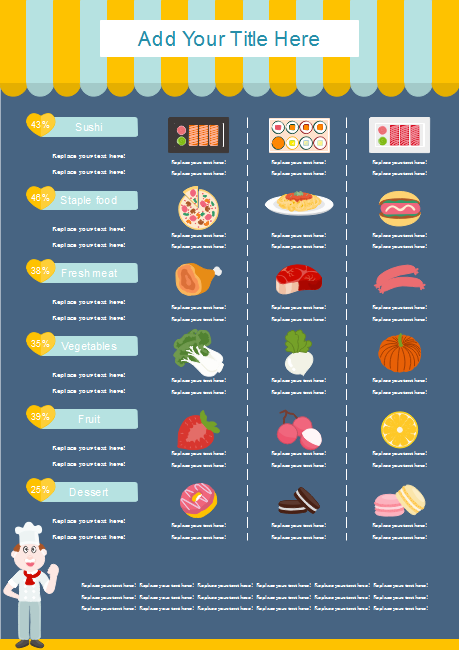 Are you worried about the high calories of the food you eat every day? Check this health infographic to compare the calories of different food or create your healthy diet infographic.
Map Infographic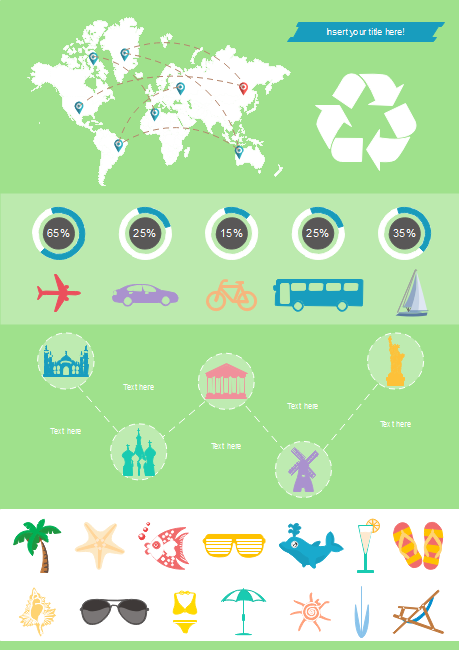 Get this map infographic template to customize every detail to fit your needs. It is perfect for a trip plan.
Medical Infographic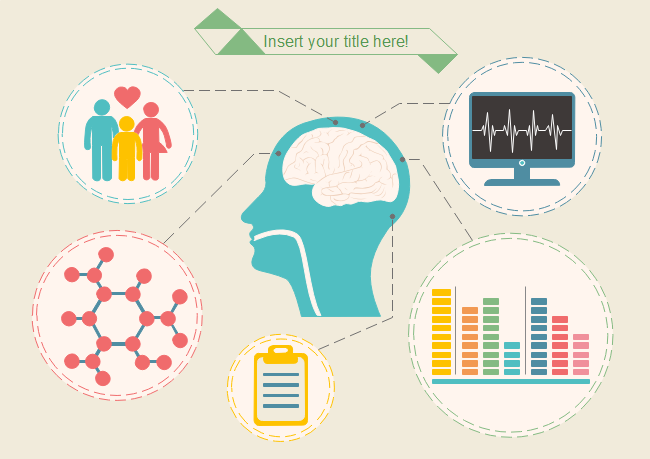 Sometimes, visualize medical terms and medical procedures in an intuitive way helps students and patients easily understand them. Create a brand new medical infographic by customizing this template.
Resume Template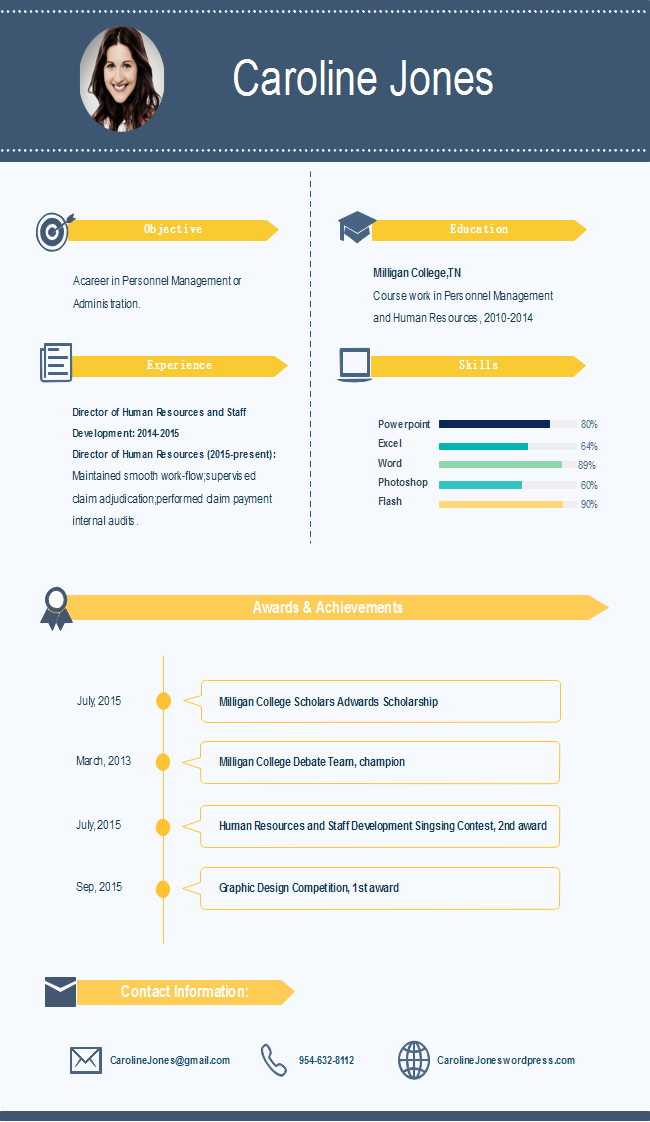 A well-designed resume is the first step of a successful interview. Throw away your old-fashioned resume and grab this template to add your personal information. You will get your ideal offer soon!
Technology Infographic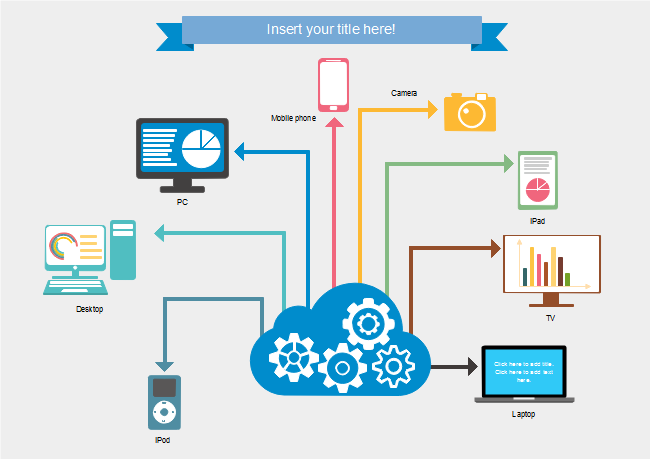 This technology infographic template can be applied to various occasions. Instead of starting from scratch, we provide numerous build-in symbols, shapes and icons in the library for you to speed up the process of creating your exclusive infographic.
Create Infographics in Minutes with Fabulous Templates
No matter what types of the infographic you are going to design, it is unnecessary to waste time to start creating an infographic from scratch. Due to various innovative templates, designing your own infographic is so much easier than you thought. If you are looking for more templates of infographics, you can go to Edraw Template Center to get what you want. If you have any suggestions or funny templates, feel free to share with us!