Insights into AI-Generated Infographics
AI-created infographics – a visual way to present ideas to the audience in an appealing way. See how AI does wonders regarding infographics creation.
Also available for
Windows, Mac, Linux, iOS, Android, and Web.
All options >>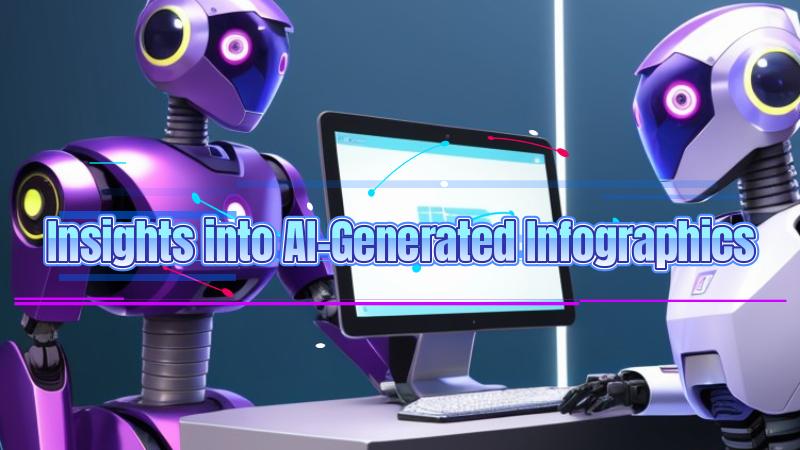 In this digital era, information is abundant and accessible. Yet, the challenge lies in presenting this information clearly and engagingly. Most of us are unable to arrange data in accurate order. Such distorted situations can lead to information misunderstanding.
It is where AI-generated infographics come into play. Infographics AI diagrams replace human labor and save time. Besides, AI algorithms remove the risk of human error when processing data. This article throws light on how to create a perfect AI infographic for your needs. Also, you will come to know which tool is best for making smart infographics.
1. AI-Generated Infographics
The infographic is visual data that uses charts, graphs, images, and text to convey a message. Infographics often provide complex ideas in an understandable manner. They can be useful for several purposes, such as educating, informing, or persuading.
Infographics are essential because they can help people learn new information. They also allow people to take action, such as voting for a specific candidate or donating to a charity. Infographics can also be helpful to entertain people, such as by showing them fun facts.
AI-generated infographics refer to those diagrams created by AI tools. Such infographics can include a flowchart, mind map, list, or more. AI tools go through a detailed but swift process to create these visuals.
AI Infographics Changing Futuristic Trends
AI continues to evolve and advance at an astonishing pace. It is overtaking other ways to create captivating and immersive infographics. More, AI will change the way we present information through visuals in the future.
Taking a thrilling glimpse into AI infographics' future will be amusing. Let's explore the incredible innovations that await us in the AI world: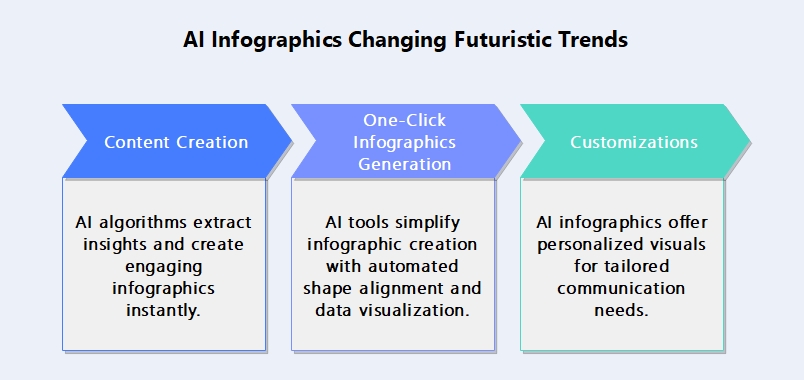 Content Creation
AI algorithms analyze vast amounts of text and extract key insights. Also, they can change the data into compelling infographics. Hence, you can create more relatable information chunks in seconds. Get ready for infographics that engage both your visual and storytelling senses.
One-Click Infographics Generation
You don't need to invest time in drawing and aligning shapes. AI tools simplify the creation of your infographics by enabling one-click data visualization. Just input your query and see how AI transforms it into a marvelous infographic. The tool will itself draw shapes, add data, and arrange them accordingly.
Customizations
AI algorithms are already adept at tailoring. Yet, the future of AI infographics is taking personalization to a new level. AI can create infographics tailored to your needs, choices, and knowledge. Hence, say goodbye to generic visuals and welcome diagrams that cater to your needs.
2. Design AI Infographics Effortlessly with AI-Powered EdrawMax!
Emerging technologies often bring innovations that simplify processes. You can automate tasks and enhance efficiency using new trends. By staying updated, you can optimize your workflows and improve productivity. For example, you can use AI drawing tools to foster professional growth.
To cater to your design needs, we recommend using EdrawMax – an AI-powered diagramming platform. Using EdrawMax AI's algorithmic potential, you can unlock your artistic abilities. Also, Edrawmax AI allows you to create aesthetic infographics for a lasting impression. The tool offers the following features for AI infographics creation:
Communication with AI Assistant
AI mind map creation
AI flowchart creation
AI list creation
Creating tables via AI
Auto alignment
Automatic shapes & connectors creation
Generating flawless content
One-click global theme editing
Font unification
Color unification
Smart analysis
Text extraction from images
Adding text breaks
Generating continuous text
Text polishing
Making passages longer or shorter
Changing the content's tone
Translating the content
Moreover, you can customize these AI-generated infographics using customization options. For example, you can add clipart, icons, images, and other items to your infographics. The more expressive your diagram is, the more profoundly it will convey your message.
How To Create AI Infographics with EdrawMax's AI Feature?
EdrawMax AI removes the trouble of manual content creation and editing. Rather, the tool will generate smart content on any topic in just seconds. Further, you can apply consistent formatting to the entire diagram with one click. Let's learn to create an infographic AI diagram in EdrawMax:
Accessing EdrawMax AI
Step1
Download the latest edition of the "EdrawMax" application to enable AI infographics creation.
Step2
Click the "Create New" bar above, and AI will launch its assistant. Choose a specific diagram type for creating your infographics. You can also insert your query directly into the search box.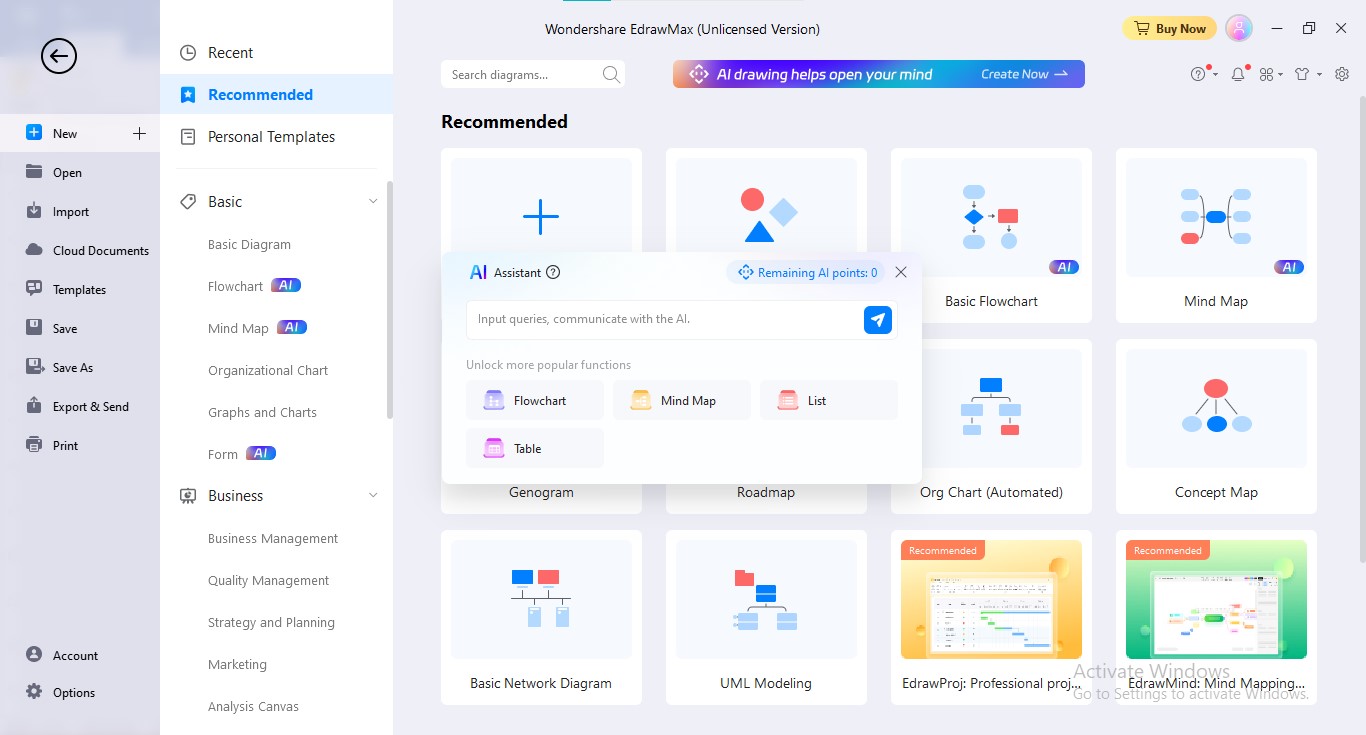 Step3
AI will ask you to type your query after selecting a particular diagram type. Input your intended topic and click the "Go" icon.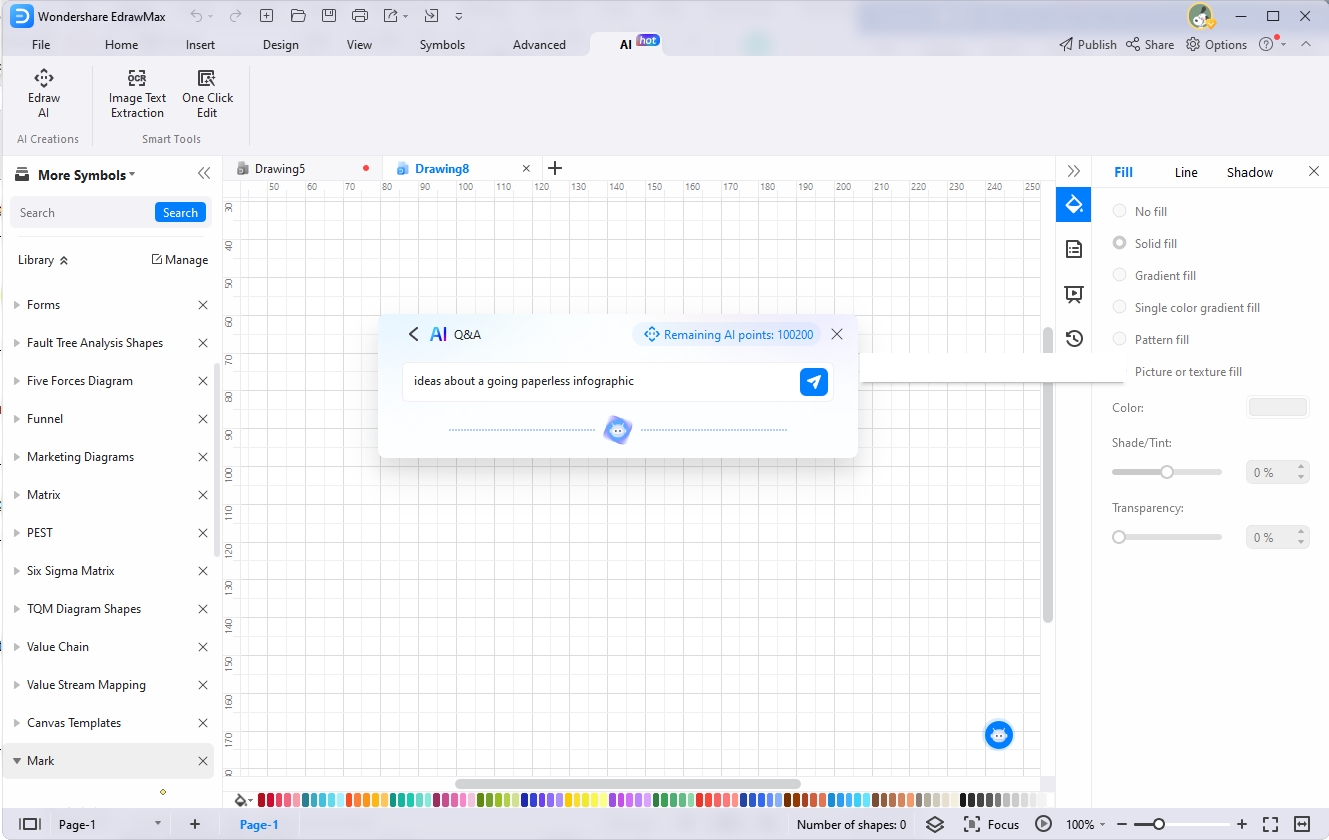 Getting Ideas by Asking Edraw AI
Step1
To get ideas for your infographic, go to the "AI" tab in the menu.
Step2
Click the "Edraw AI" option under the "AI" tab.
Step3
Choose the "Q&A" option from the given options and input your query. For example, we have entered "Ideas about going paperless infographics."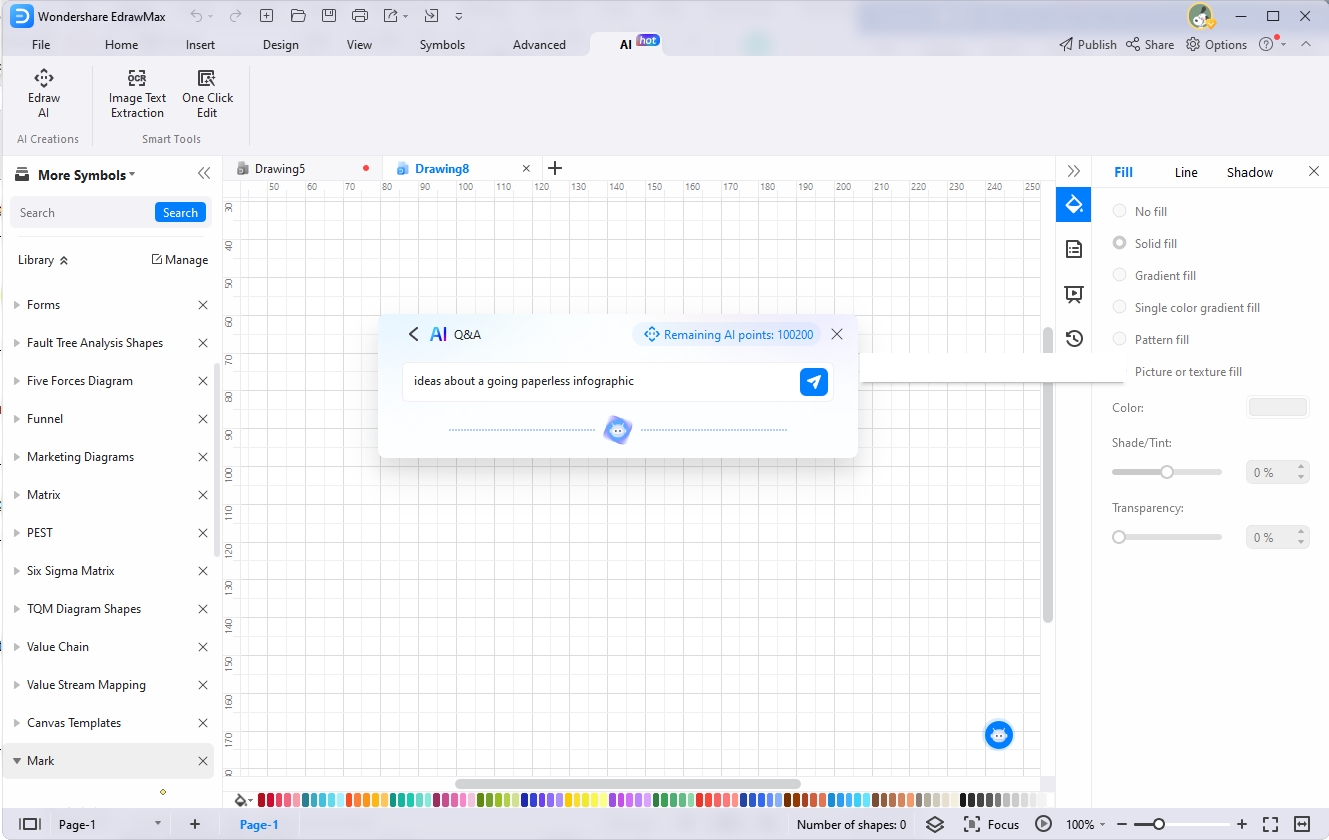 Step4
Edraw AI will process the keyword and generate relevant ideas in a few seconds.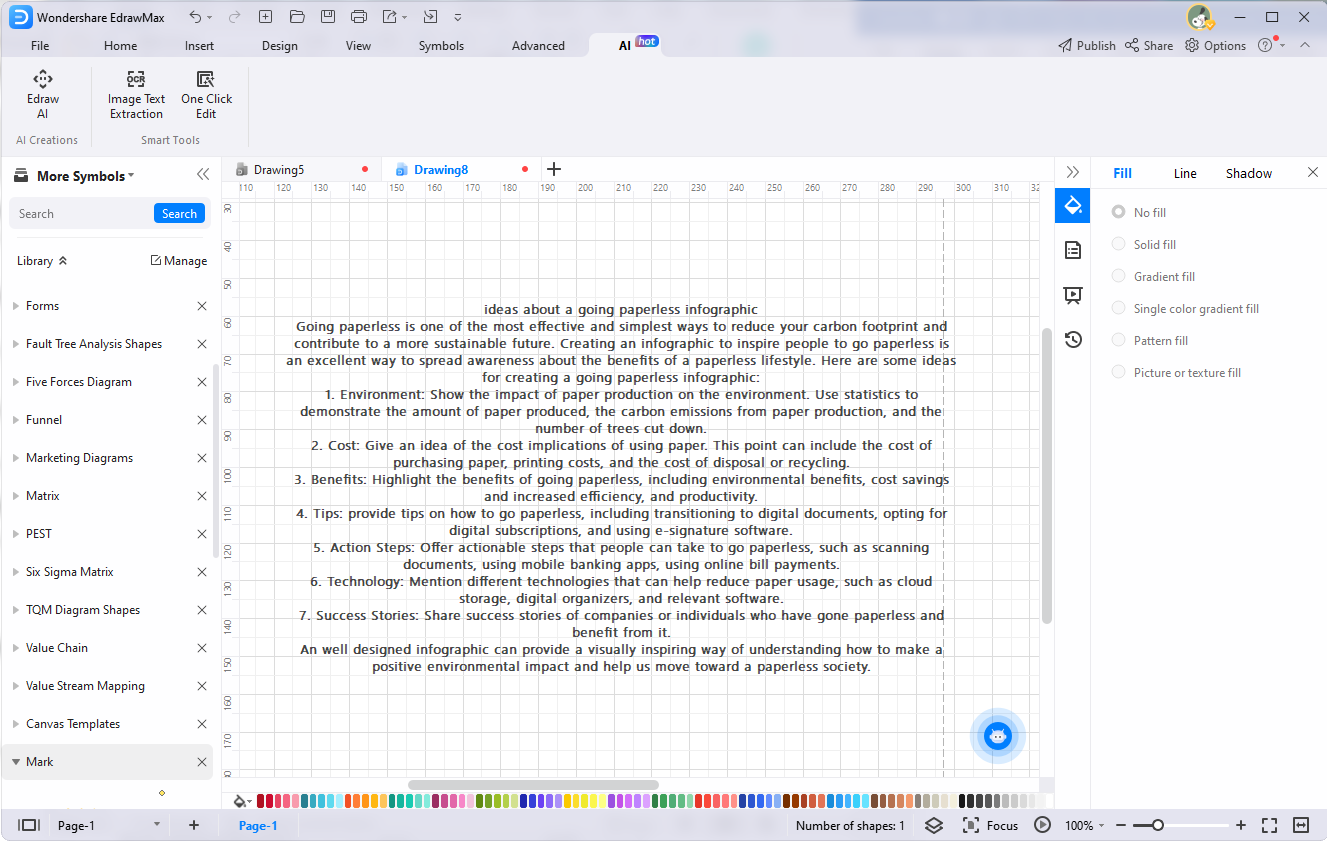 Creating a List About Benefits of Going Paperless
Step1
Wake Edraw AI by clicking the "Edraw AI" option.
Step2
Choose the "List" option from the given options.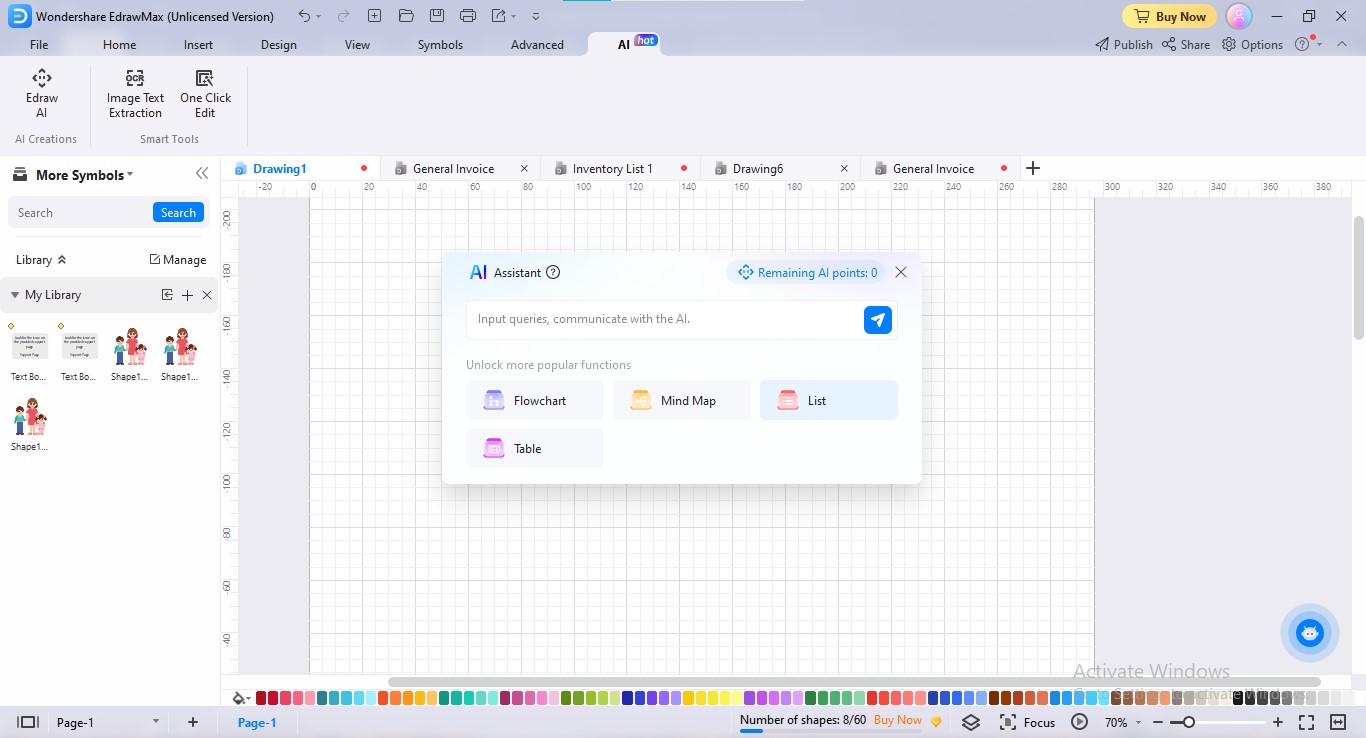 Step3
Insert your intended topic in the search bar and click the "Go" icon.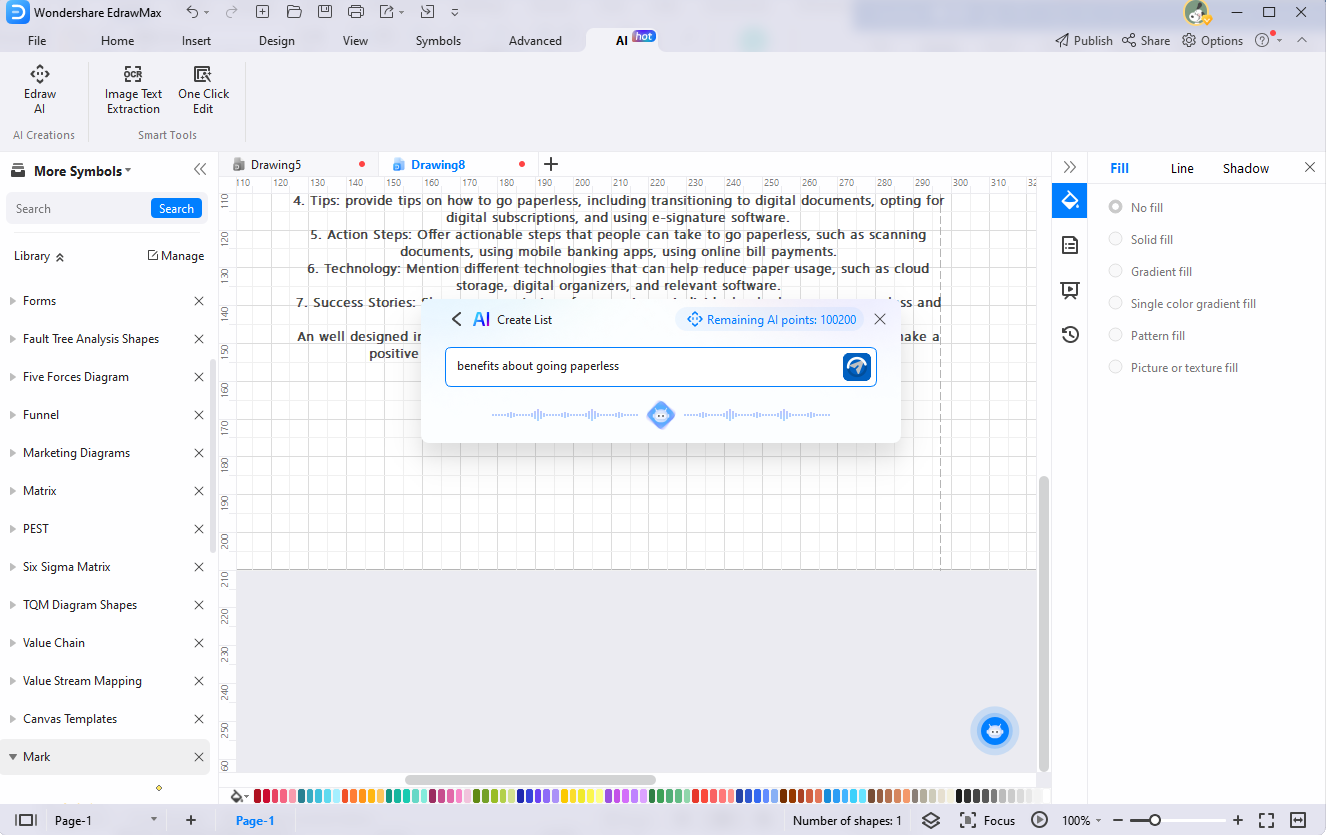 Step4
Edraw AI will generate an appealing list of ideas relevant to your inquired topic. Also, the list diagram will be fully customized and you don't need to tailor it.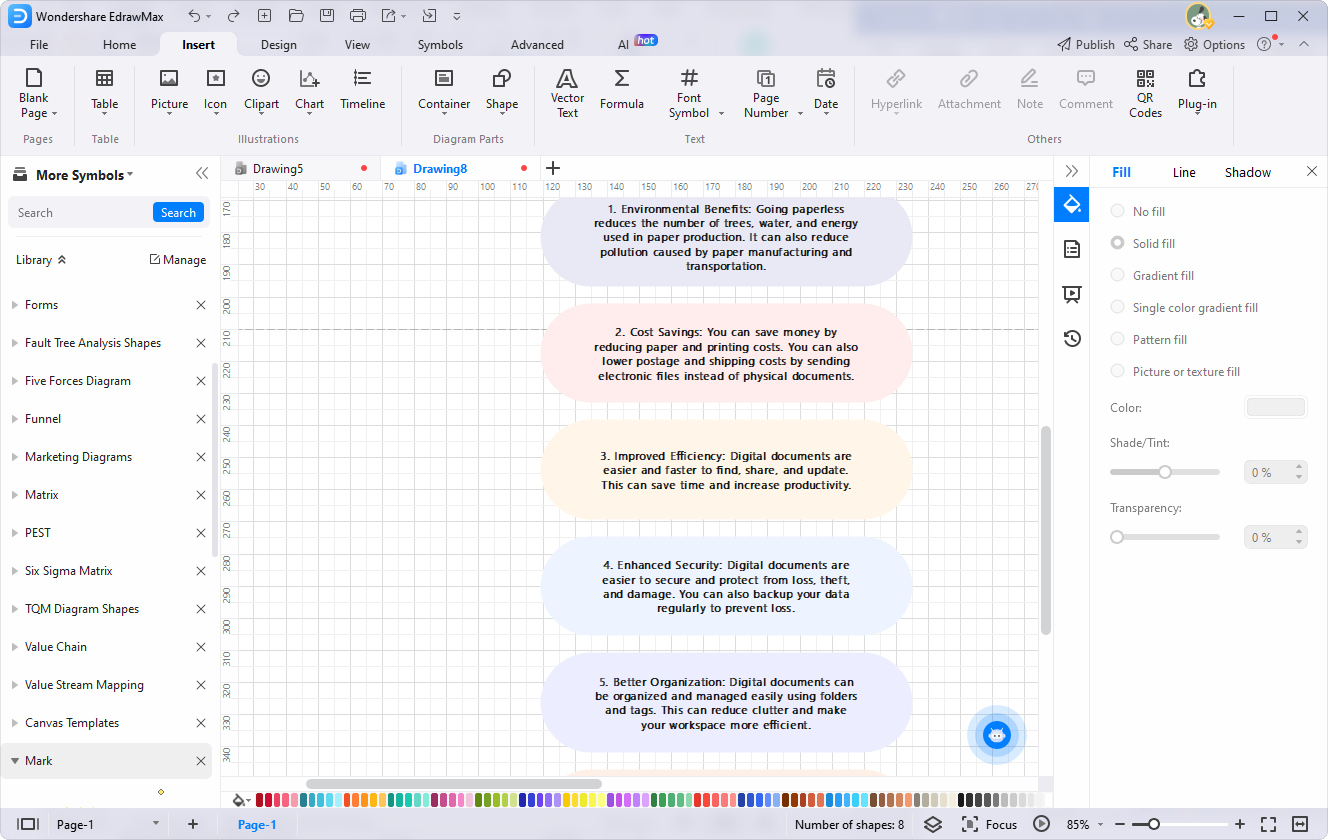 Creating A Mind Map Infographics About Tips On How To Go Paperless
Step1
Launch Edraw AI Assistant by going to the "Edraw AI" tab.
Step2
Choose the "Mind Map" option by clicking it.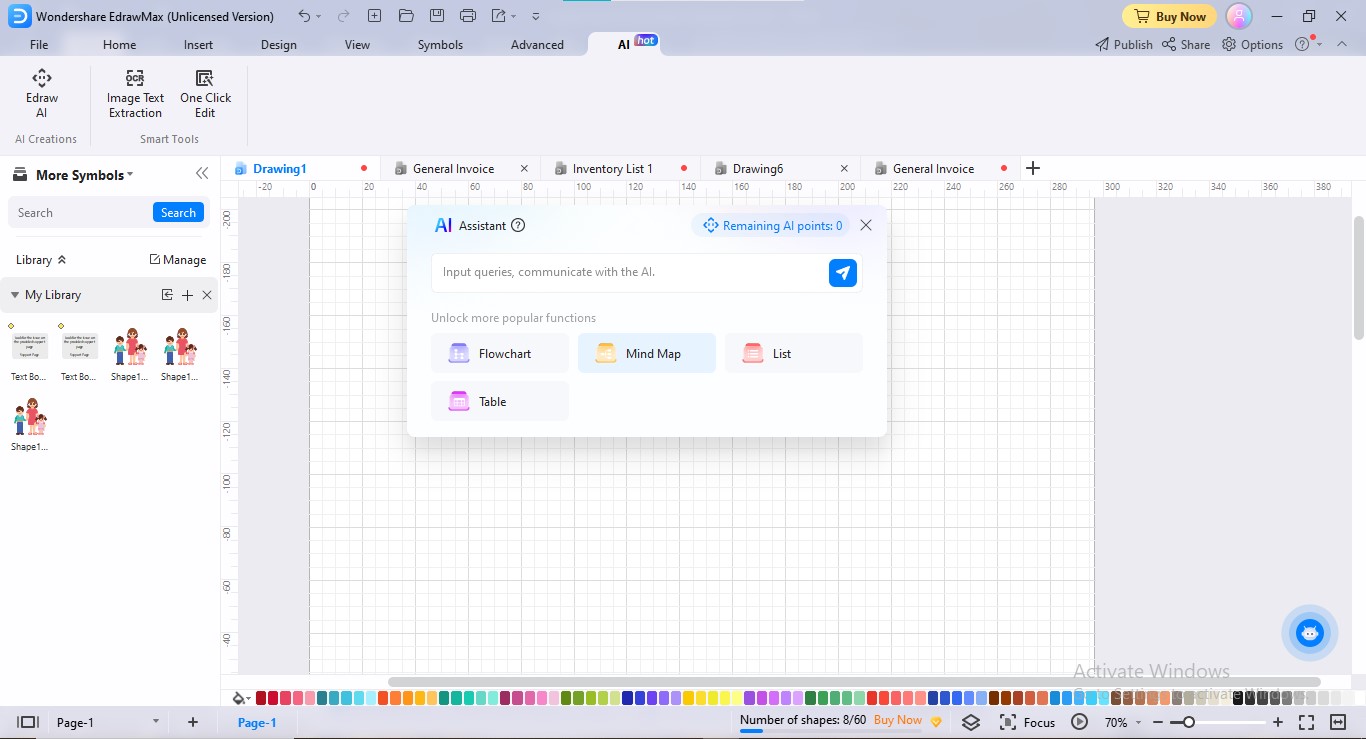 Step3
Tell Edraw AI what type of mind map infographics you want to create.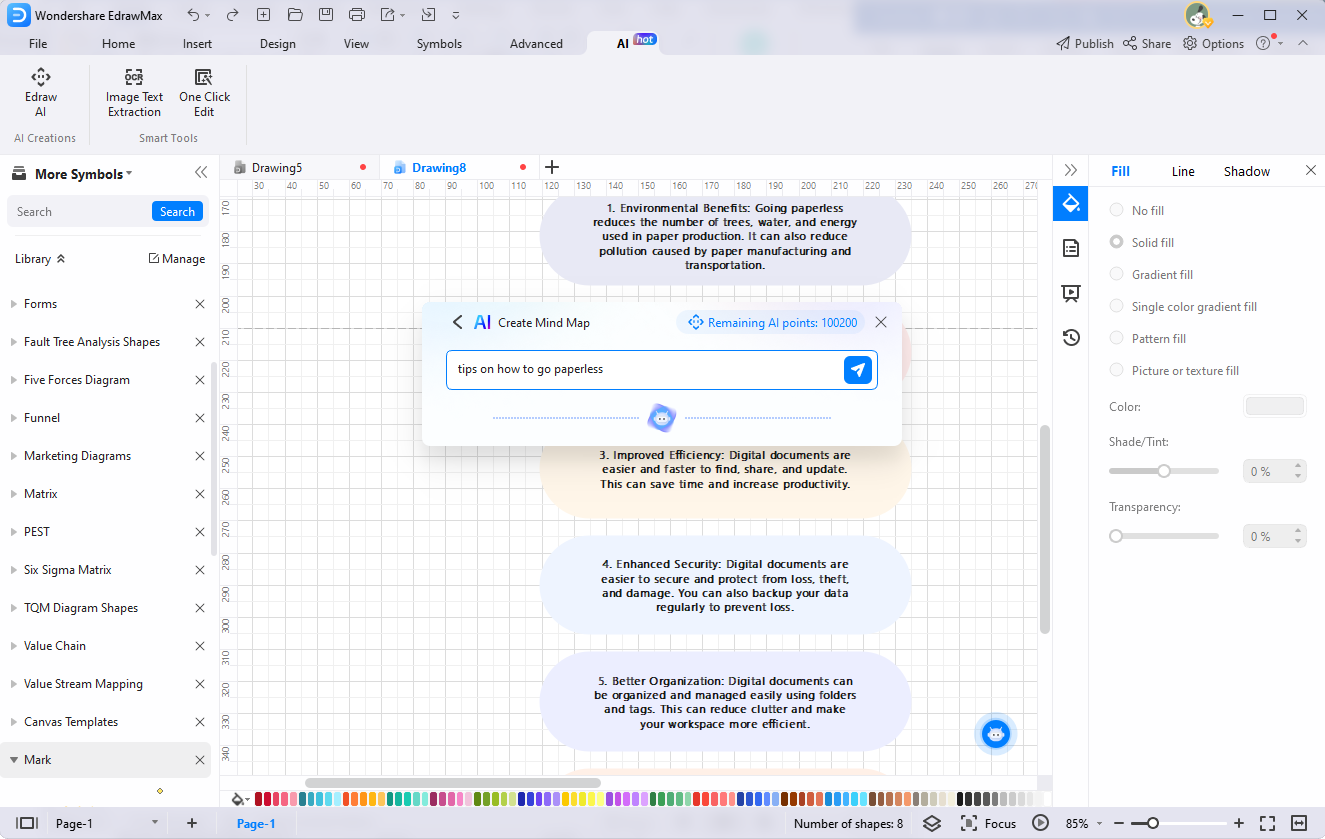 Step4
Edraw AI will create a stunning mind map of your intended idea.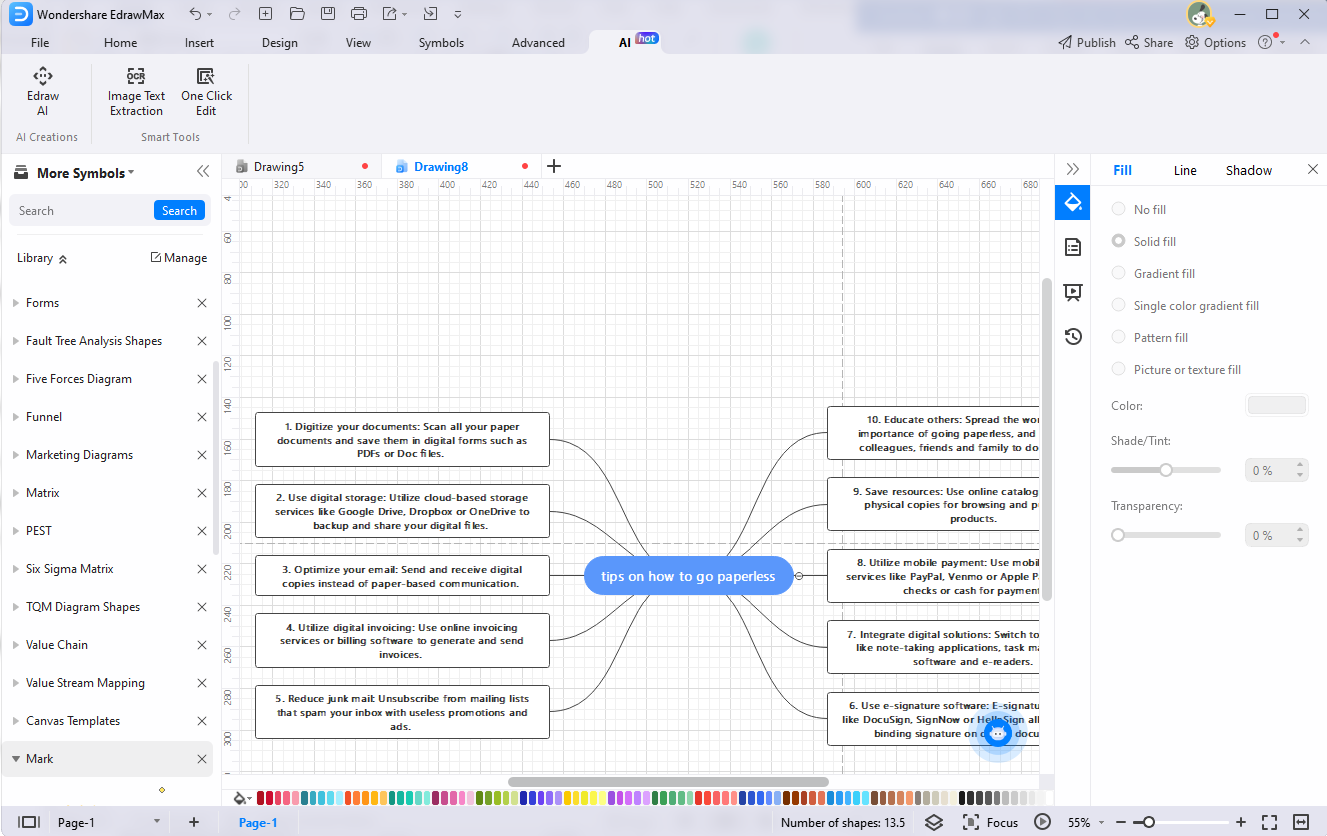 Creating A Flowchart About Action Steps on Going Paperless
Step1
Access Edraw AI by clicking the "Edraw AI" tab under the "AI" menu.
Step2
Click the "Flowchart" tab from the given options to create an infographics flowchart.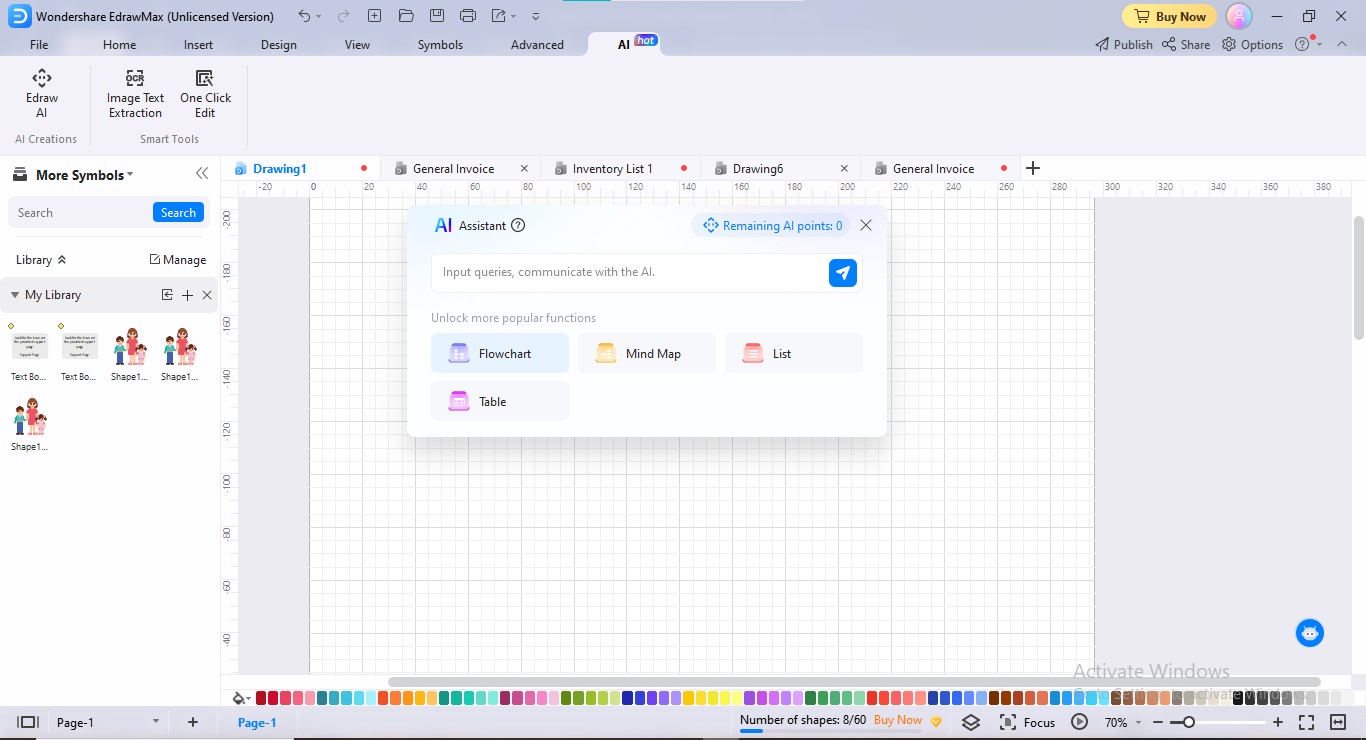 Step3
Insert your intended topic in keyword form and click the "Go" button.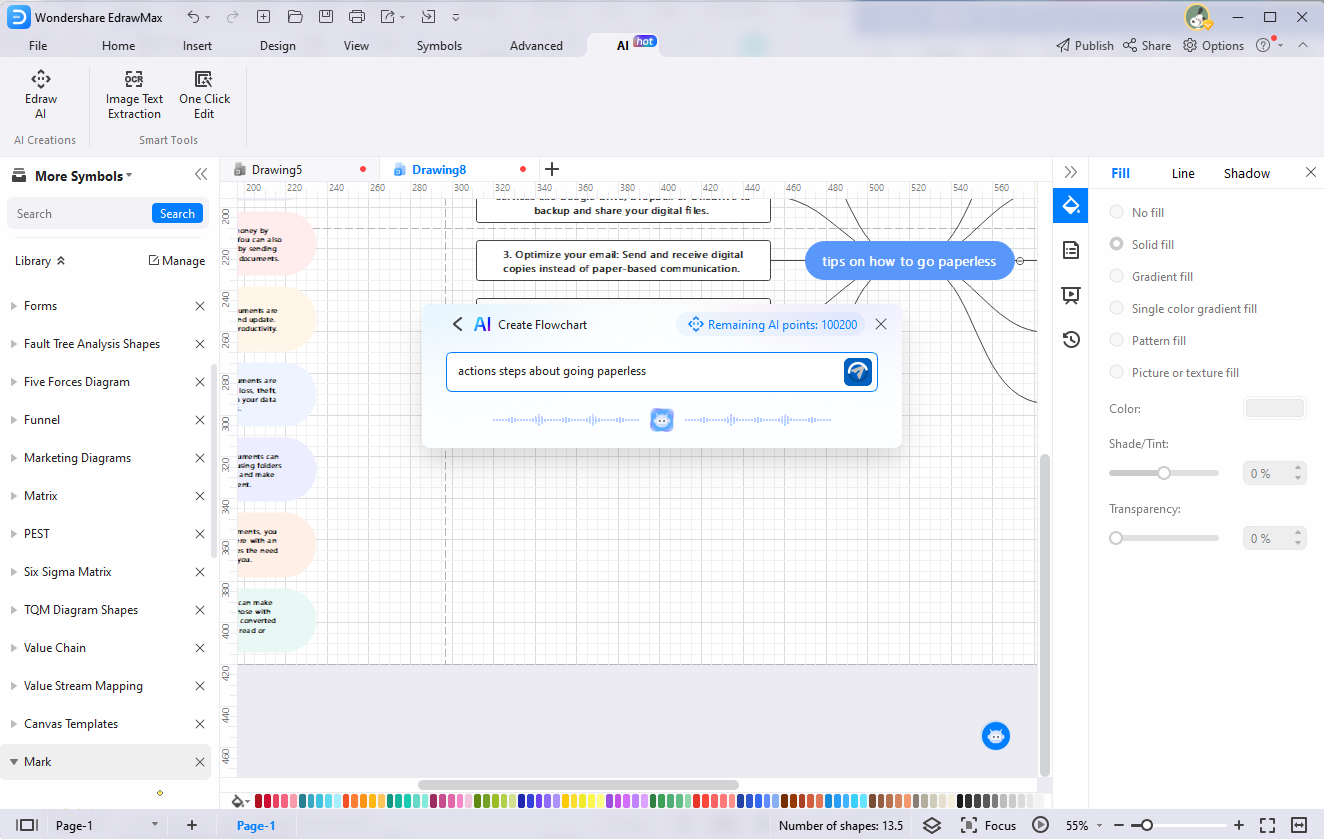 Step4
Get a marvelous flowchart about your topic without a slight intervention.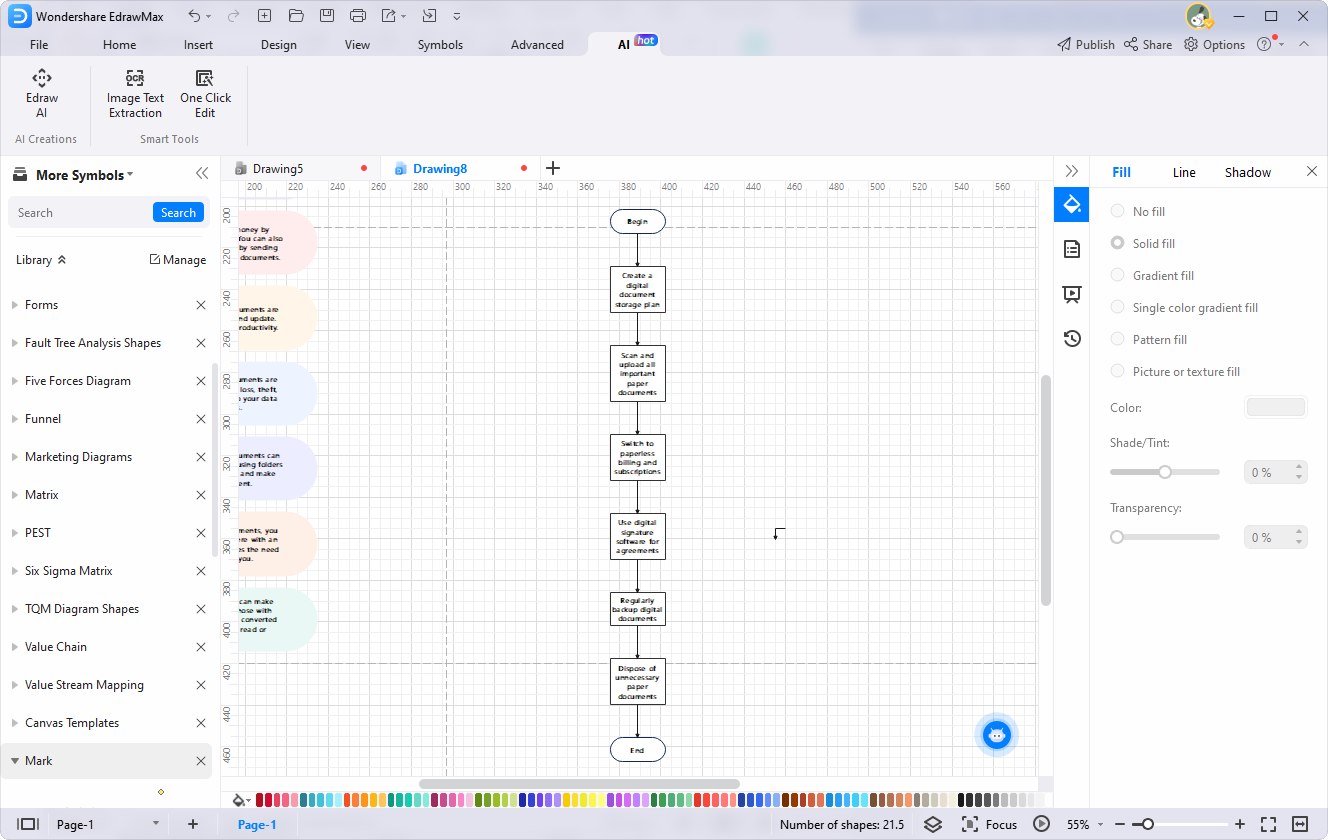 Making One-Click Edit
Step1
Go to the "One Click Edit" option to adjust your diagram with just one click.
Step2
An editing dialogue box will open. Choose the "Change Global Style" tab from the given options.
Step3
Apply your favorite theme by choosing it and clicking the "Apply" button.
Making One-Click Edit
Step1
You can unify the fonts of your infographics with just one click. For this, click the "One Click Edit" option under "AI."
Step2
Choose the "Unify Font" tab from the given tabs in the One-Click Edit dialogue box.
Step3
Select your preferred font from the gallery. You can also search for a particular font by typing it in the search bar. Click the "Apply" button to save your modifications.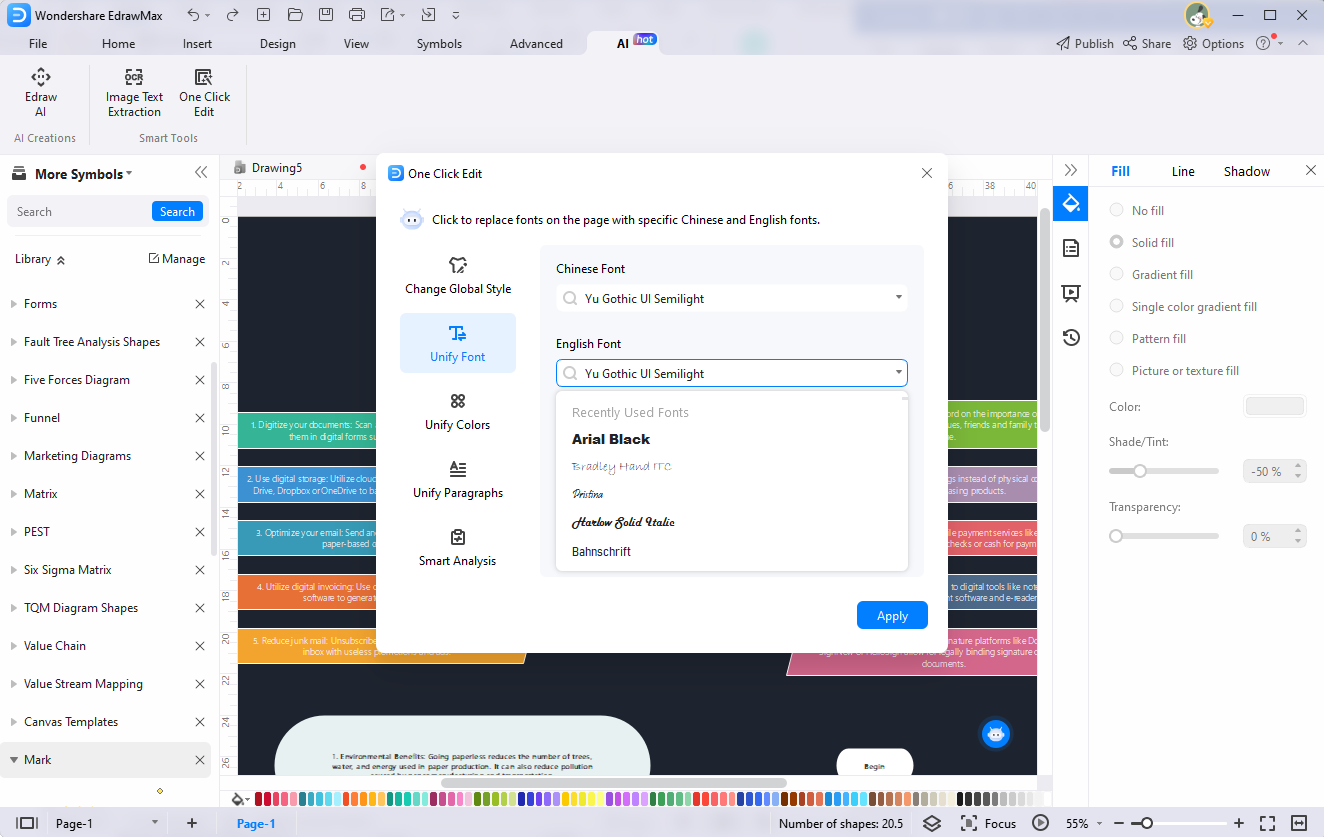 Doing Smart Analysis of Infographics
Step1
To conduct a smart analysis of your AI infographic diagram, go to the "AI" menu.
Step2
Click the "One Click Edit" option and launch the editing dialogue box.
Step3
Go to the "Smart Analysis" tab in the dialogue box. Edraw AI will perform a smart analysis of your diagram. The algorithms will notify the possible flaws in the diagram.
Step4
Improve your diagram by clicking the "Optimize" button and accepting the AI suggestions.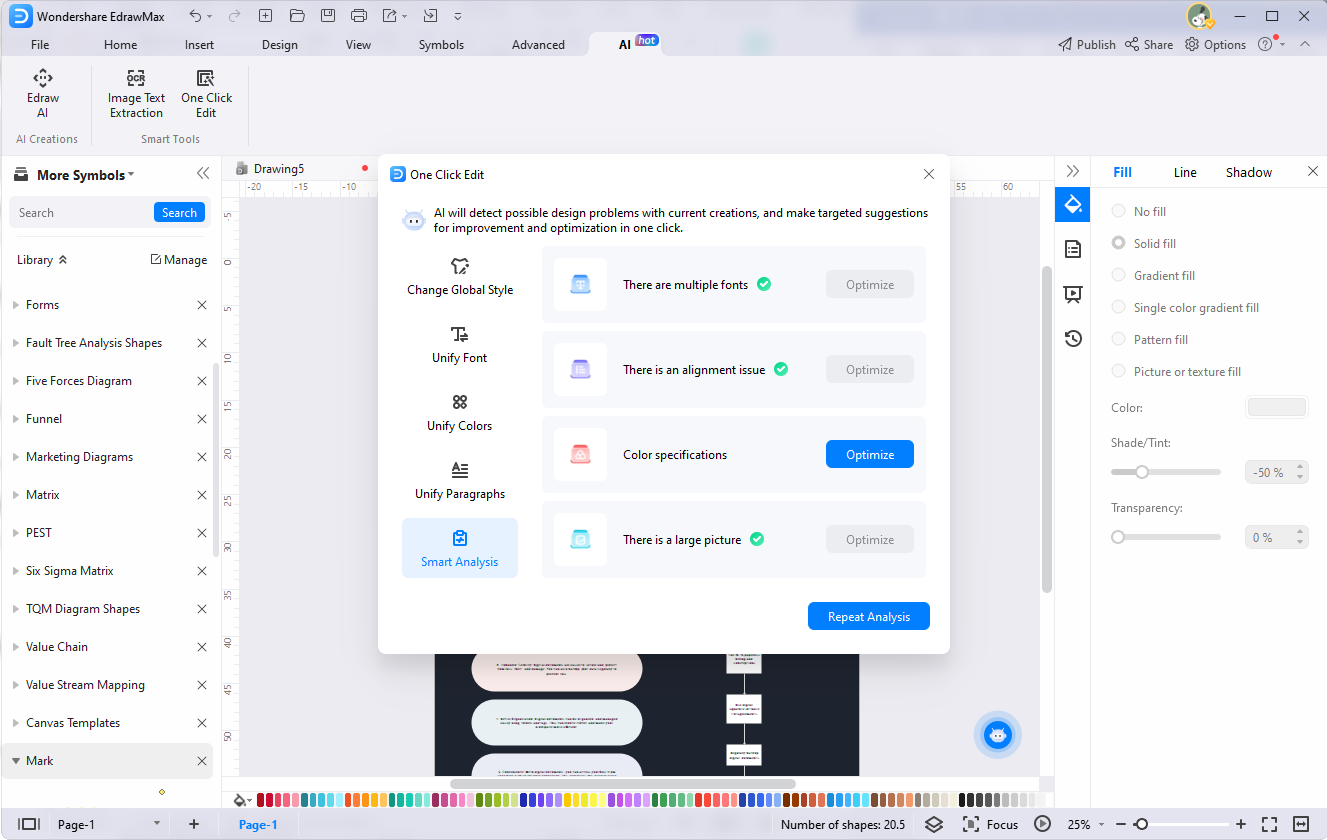 Adding Clipart to Infographics
Step1
Go to the "Insert" option in the menu bar and click the "Clipart" tab from the given options.
Step2
Find your relevant clipart by scrolling. You can also discover your intended clipart through the search bar.
Step3
Click your desired clipart once to add it to your diagram.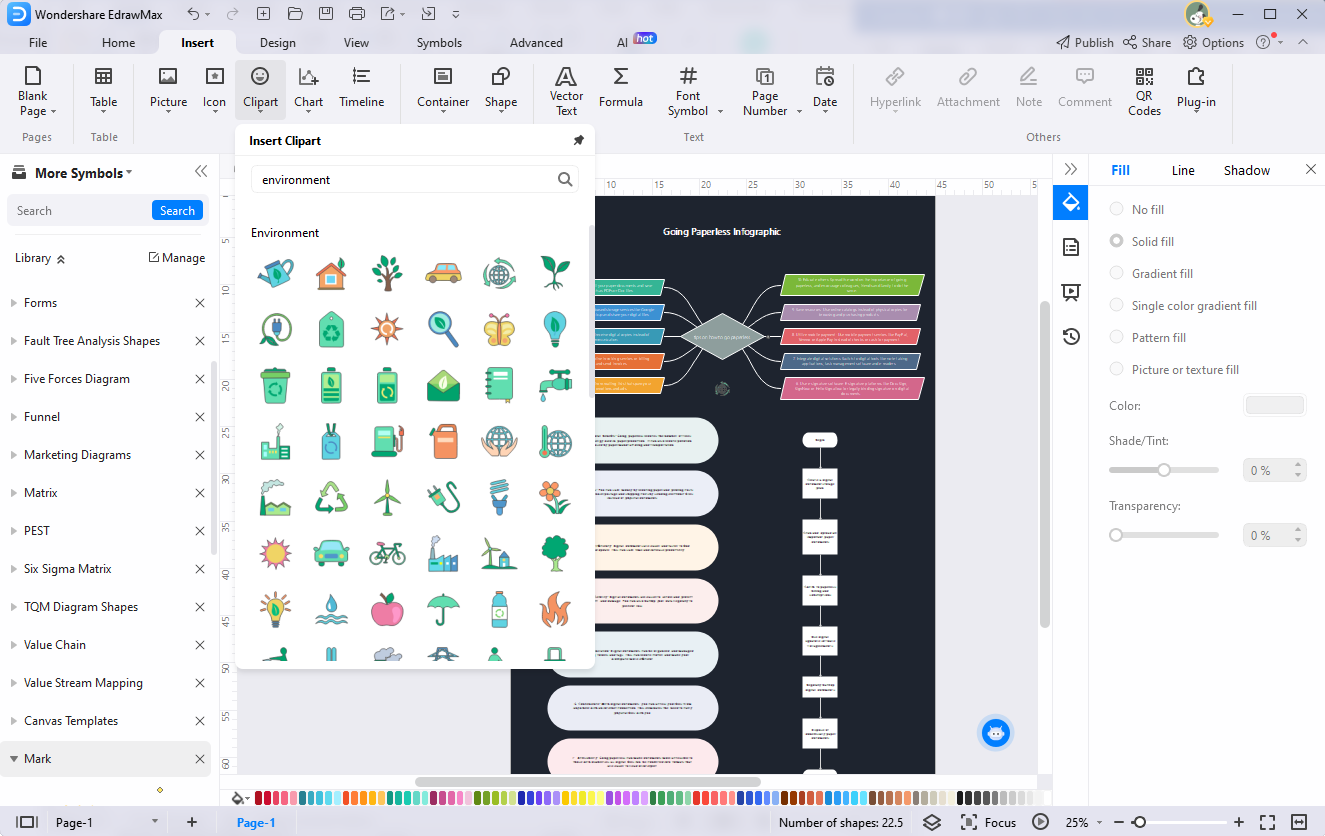 Step4
Your clipart will be added to the AI infographics. You can rescale and customize it according to your needs.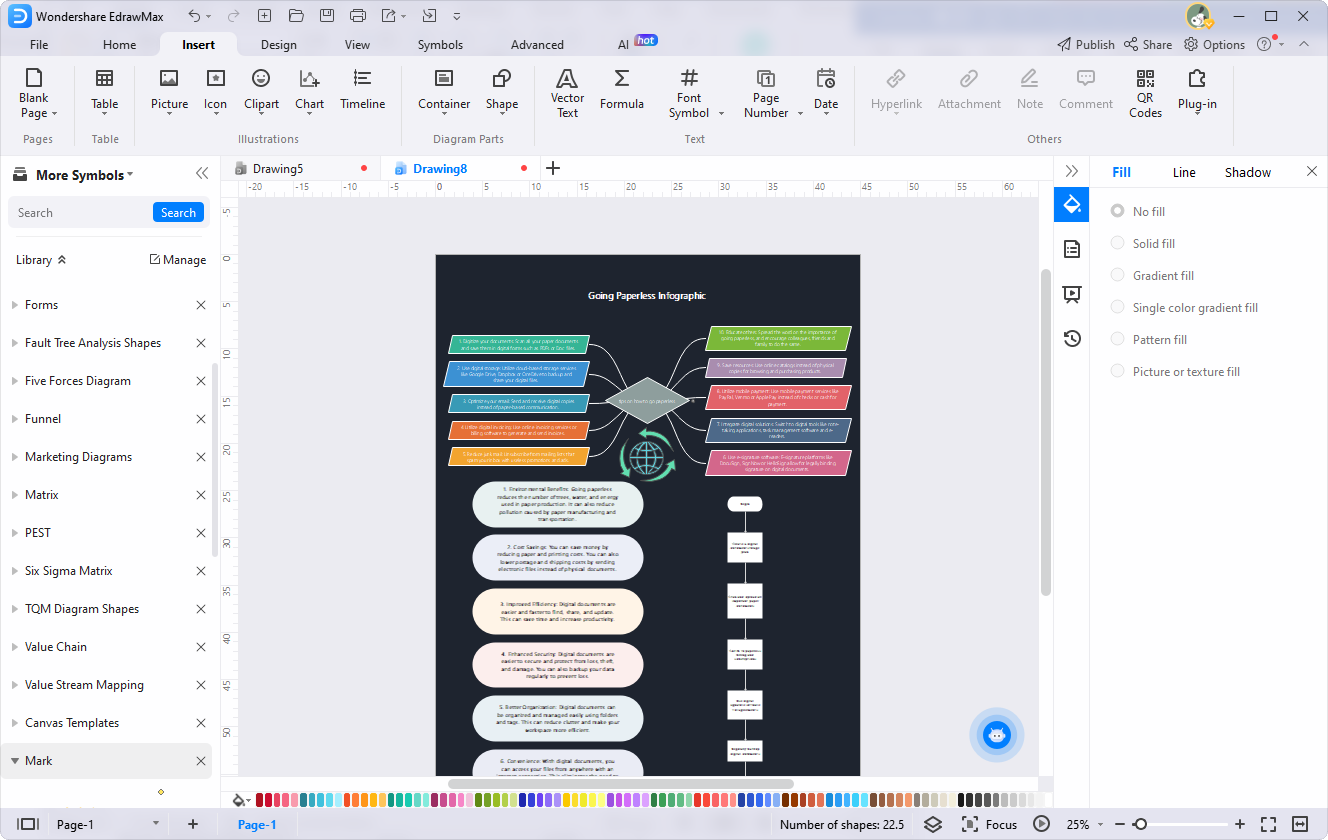 3. Conclusion
Infographics visually depict an event, give information, or educate the audience. Yet, you can improve your infographic creation experience by taking help from AI. AI is changing working trends in many fields, and so is diagramming. Infographics AI approaches like ChatGPT infographics building will lessen your manual efforts.
If you are looking for an updated drawing platform, there's no better option than EdrawMax. The tool offers several incredible features to glorify your AI infographic creation. Some of the features include one-click editing, theme unification, communication with AI, and clipart addition. We have described the complete procedure to craft an AI info diagram using EdrawMax.
EdrawMax Desktop
Create over 280 types of diagrams
Windows, Mac, Linux (runs in all environments)
Professional inbuilt resources and templates
On-premises software for business
Enterprise-level data security
EdrawMax Online
Create over 280 types of diagrams online
Access diagrams anywhere, anytime
Team management and collaboration
Personal Cloud and Dropbox Integration
Related Articles