Free Editable Decision Flowcharts
Your best resource to design free editable decision flowcharts with EdrawMax. Making a decision flowchart has never been this easy. Just design, print, share, and download.
1. What is a Decision Flowchart?
A decision flowchart is one kind of flowcharts helps in analyzing and balancing the effects of a particular choice you decided on. Consider a situation when you cannot make the call on a specific decision you are stuck with. In this case, a decision flowchart assists you in fulfilling your decision. A decision flowchart is essentially a blueprint of what needs to be done to solve a problem.
#1 Purposes of a Decision Flowchart
Why is there a need to have a decision flowchart? The purposes of a decision flowchart are as follows:
It is commonly implemented in operations research, notably in decision analysis, to assist in identifying the approach most likely to succeed.
It represents an extensive layout engraved in virtual spaces, dotted with nodes, linkages, and data.
To describe a distinct configuration, show a new rhythm in an established technique.
To develop a comprehensive narrative and contribute to advancing human knowledge.
To develop diverse options and alternative solutions as part of initiatives and activities aimed at problem-solving.
#2 Benefits of a Decision Flowchart
It assists in accelerating The Making-Decision Step
It helps to boost the efficiency of your teamwork.
It assists in the brief and concise explanation of the process of making decisions.
It Improves the Team's Responsibility.
It assists in Spotting and creating a solution for improper choices.
2. The Decision Flowchart Examples
Both individuals and corporate organizations make decisions daily. Therefore, decision-making abilities are essential for business success. The first step before creating a decision flowchart is making a decision. There are some deicsion flowchart examples for you.
Example 1: Theatre Preference Flowchart
This decision flowchart helps you to make decisions on which theatre to go and view which play.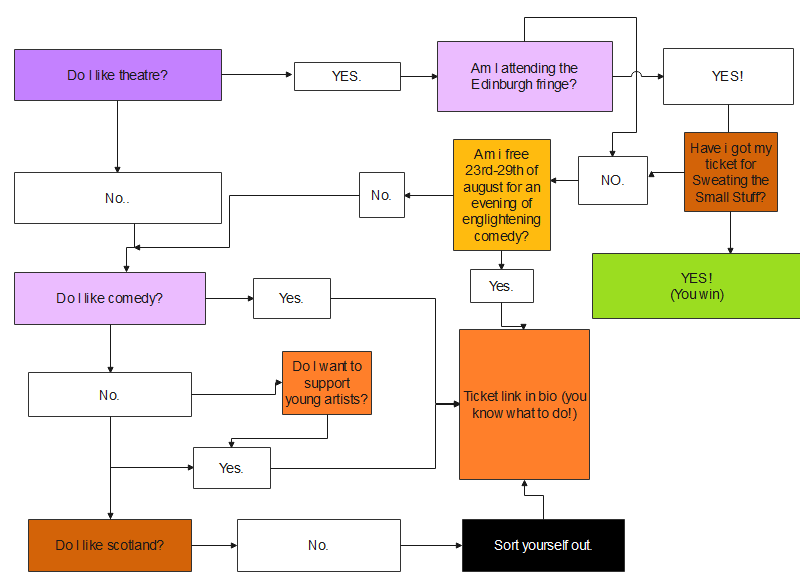 Example 2: LMFT Decision Flowchart
Family therapy is a subfield of psychology and clinical social work that works with families and couples in intimate relationships to promote growth and change. And this decision flowchart shows what can a couple gain from LMFT.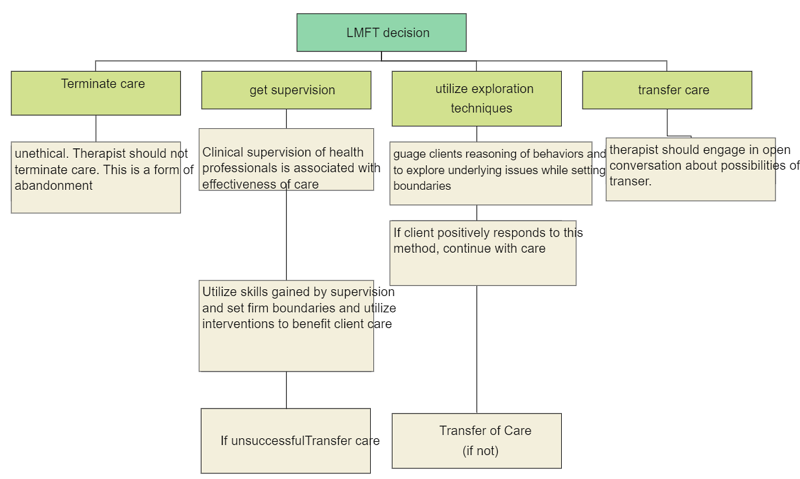 Example 3: Call Centre Decision Flowchart
This flowchart shows the process of how the call centre should decide and deal with the problem when it encounters a situation.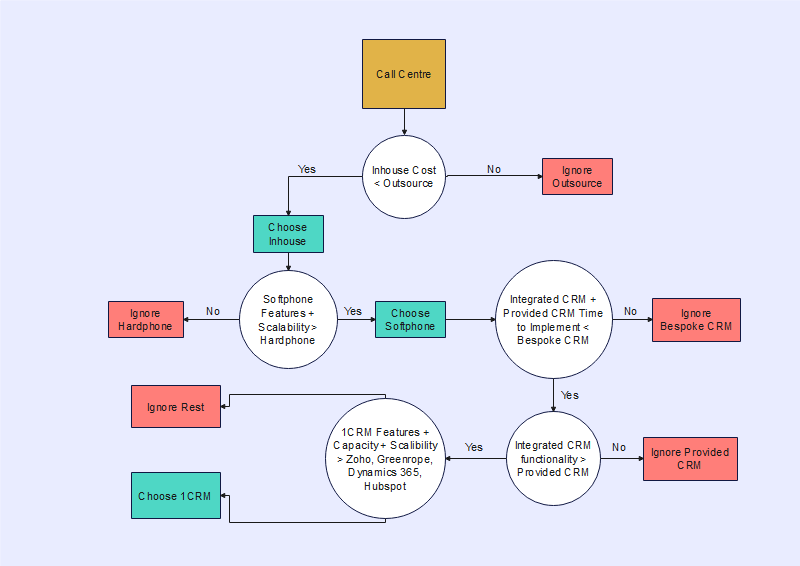 Example 4: Sleeping Decision Flowchart
Should I go to bed and sleep now? This is a problem that many people often face today, and struggling with it makes it easier to sleep late. This table uses clear criteria to help sort out your thoughts and get a better answer on whether it's time to fall asleep or not.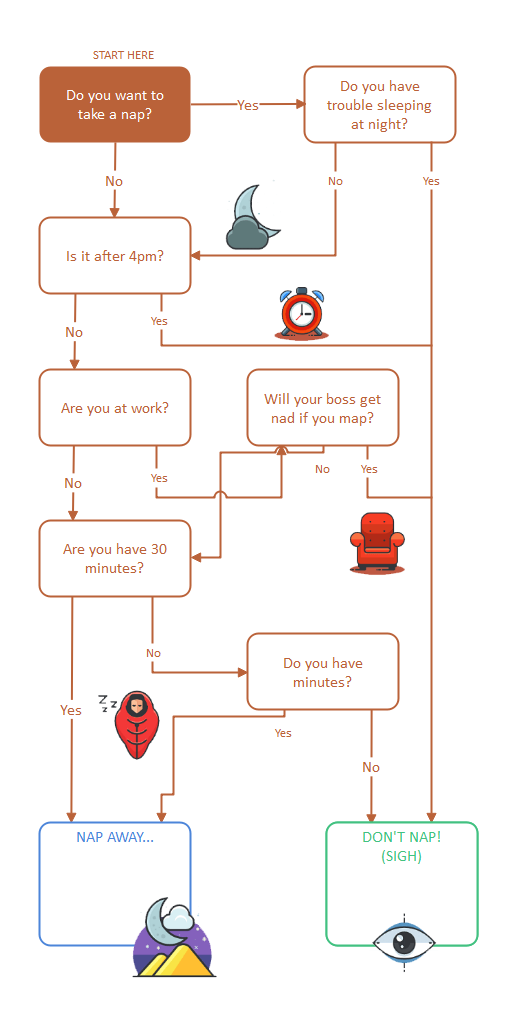 Example 5: Decision Flowchart for Plot Setting
This is a simple decision flowchart for plotting. Through this chart, the author will conveniently consider whether there should be that related content in the plot settings of the novel.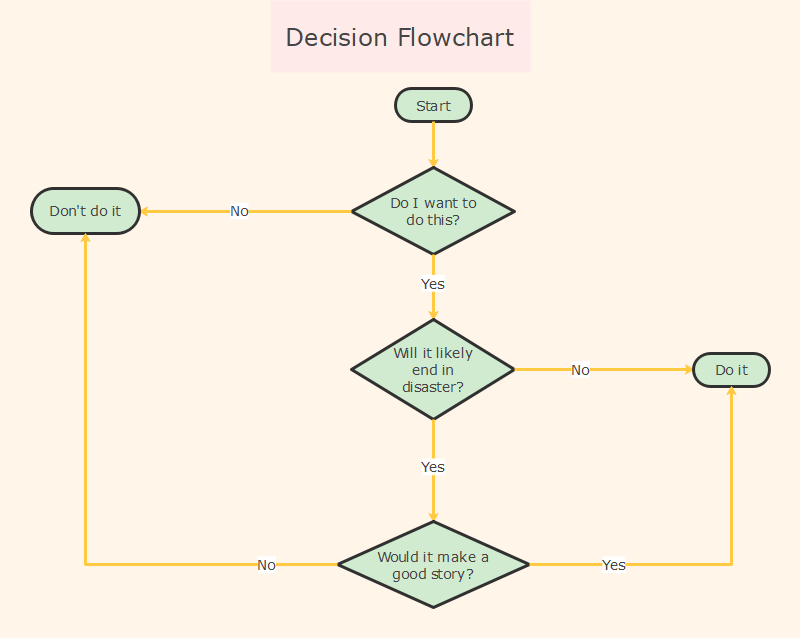 Example 6: Decision Flowchart Template
This is a decision flowchart template that can be used to analyze and balance the consequences of a specific decision. Consider a situation in which you are unable to make a decision and must accept one made for you.
Example 7: Decision Flowchart
This is a decision flowchart that assists you in examining and weighing the consequences of a specific choice you made. Consider a situation in which you are faced with a precise decision that you are unable to make.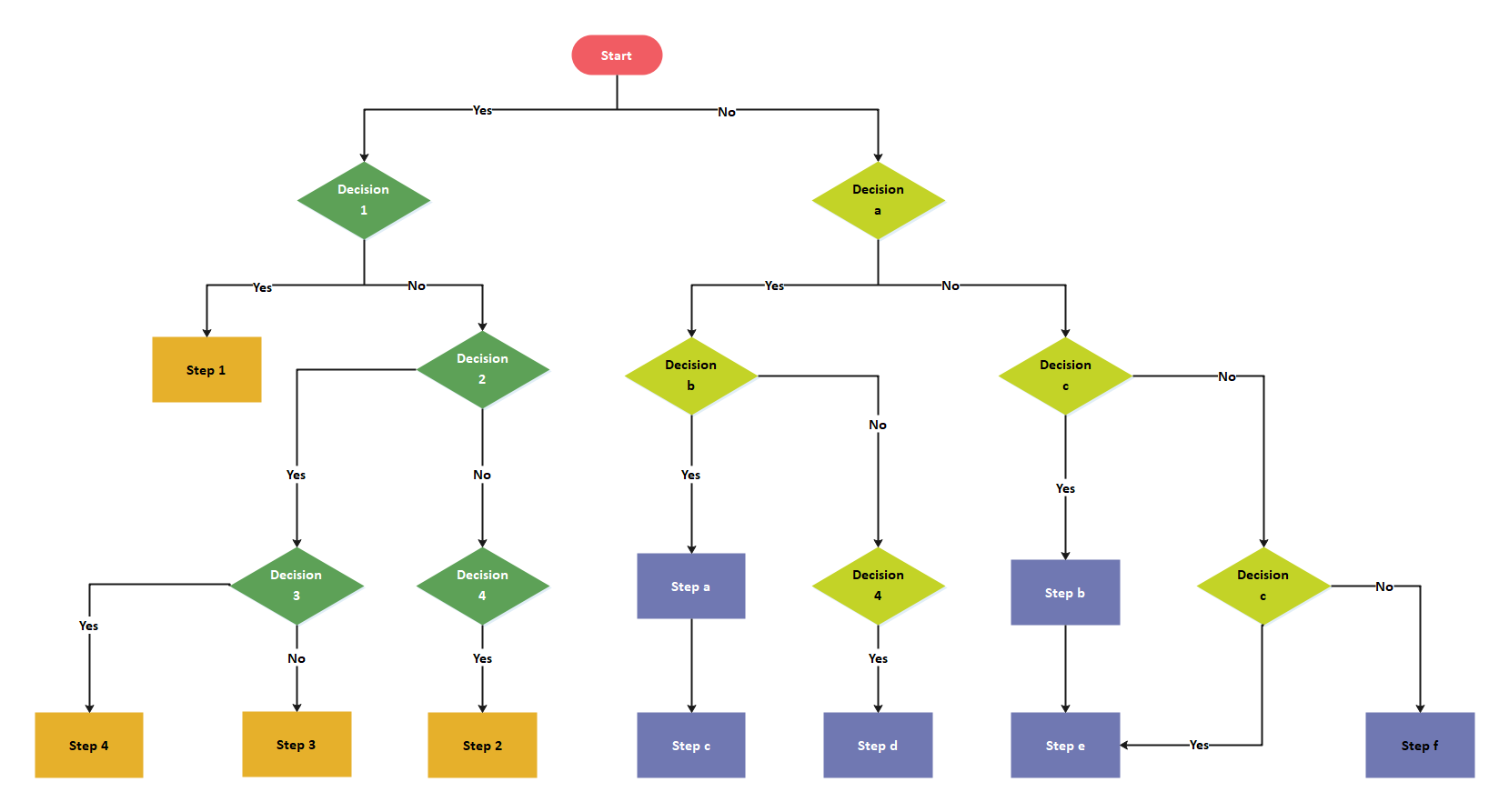 3. Online Decision Flowchart Maker
Designing a decision flowchart is not difficult anymore. It is hassle-free with an online decison flowchart maker. You can use EdrawMax Online even as a beginner. It is a user-friendly tool that helps you create flowcharts aligned with your business needs. It also has free templates and symbols for decision flowchart makers that the designers can modify and use per their requirements. A resource center is also available for the user to connect in case of any problem working on the tool. Use EdrawMax online to create your floor plans without effort. Grab a template today or choose one from Templates Community and customization as per your taste.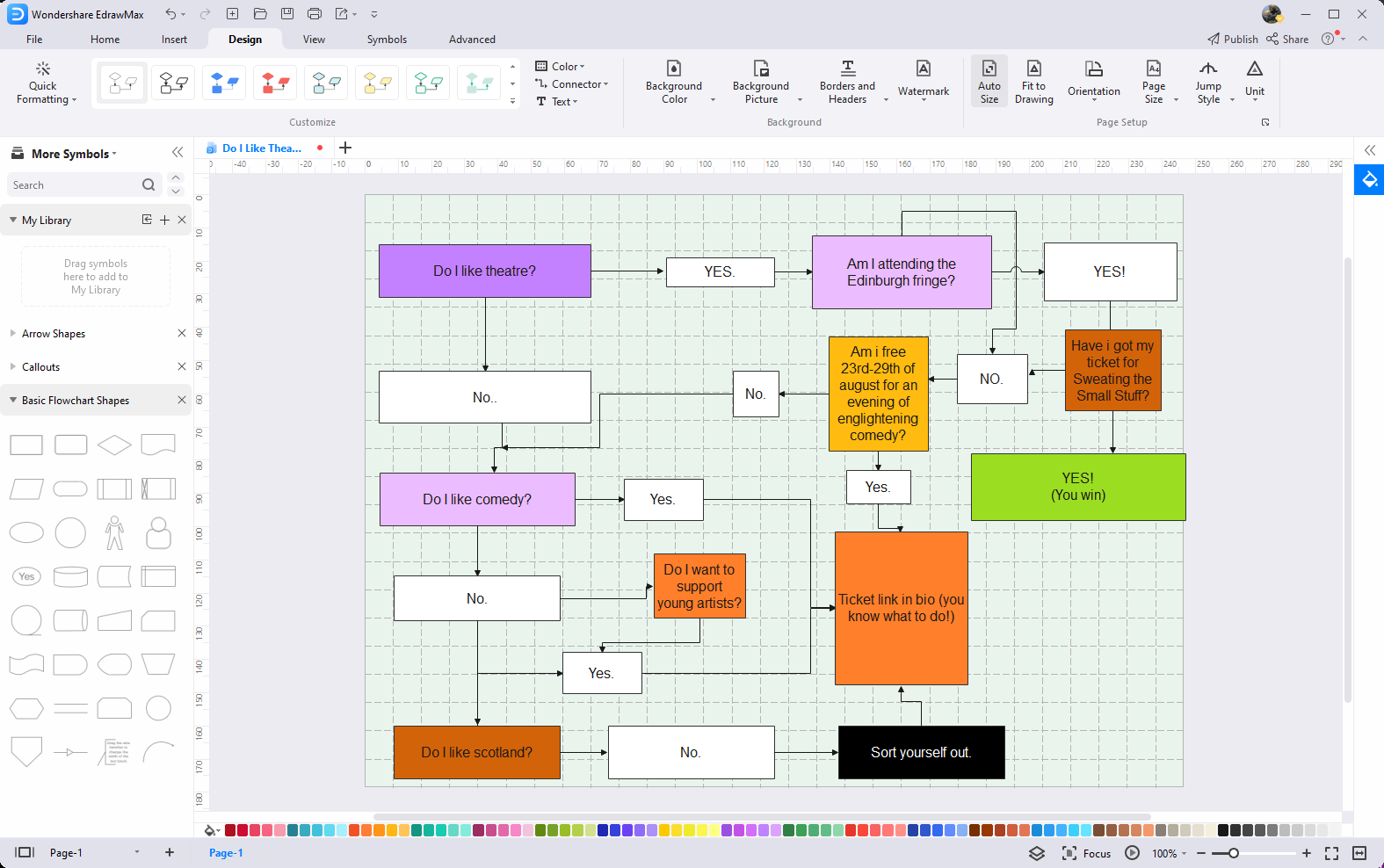 4. Key Takeaways
To create a decision flowchart template, one can utilize an online tool like EdrawMax. He can generate decision flowchart diagrams using a variety of pre-designed tree templates. It provides simple sketching methods and resources to help you visualize the choices and actual results. A group can use them for real-time collaboration and editing. EdrawMax provides tons of features and free templates, symbols, cliparts according to standard sizes, and you can also customize them to your liking.
If you want to get more types flowcharts, you can get from Flowchart Examples
Related Articles