What is a Decision Tree?
A decision tree is a diagram that resembles a flow chart. It visually represents different outcomes from different types of judgments. It is a great tool to study and analyze different decisions and their impacts. Decision trees are usually used to classify and simplify complex processes and structures into a comprehensive visual illustration. The main elements of a decision tree are root, decision node, leaf node, child node, sub-tree, and splitting. There are different online programs to create a decision tree.

Image Source: pixabay.com
Edraw Max Online has different templates and symbols to create a decision tree efficiently and. Before we talk about how to create a decision tree, first, let's discuss its benefits.
Benefits of Using Decision Trees
There are many useful benefits for decision trees, but here are the three most important ones.
Effective Communication
Decision trees are very easy to comprehend as they visually display complicated information directly and concisely.
Versatile
You can create a decision tree online to share any information in a visual form. Whether your data is descriptive or predictive, it can be portrayed in a decision tree. Being a non-linear diagram, people will find that decision trees are very flexible and versatile to use. Similarly, they can express both categorical and numerical variables.
Little Effort
Decision Trees do not require a lot of effort to learn, prepare, and make. You can even draw a decision tree directly on paper when you are in a math class or a business meeting.
How to Create a Decision Tree Online
Use the free decision tree templates in Edraw Max to draw and create a decision tree online. Just follow this step-by-step tutorial to learn how to create a decision tree.
Step 1 – Open Edraw Max Online
Launch your browser and visit https://www.edrawmax.com/online/ to open Edraw Max Online.
Step 2 – Open Project Management
On the white-colored navigation pane on the left side of the screen, scroll down to Project Management. Different types of visual diagrams will appear, including Project Calendar, Checklists, Relationship Matrix, and more. Click on the Decision Tree, and free Edraw Max templates will appear. Now you will choose a free template or select a blank template to create one from scratch.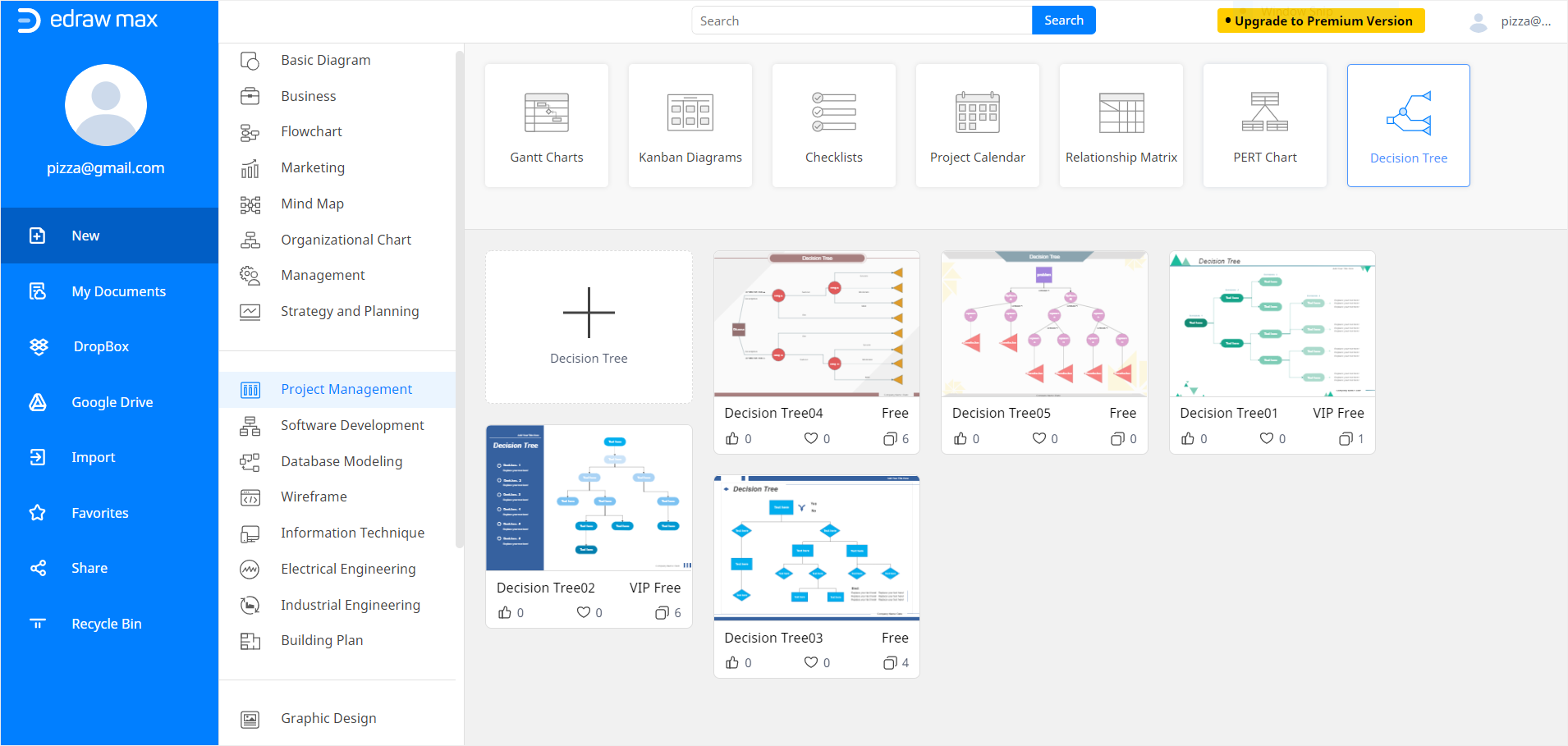 Step 3 – Create a Decision Tree
Once you click on a template, whether blank or predesigned, a new Edraw Online tab will open up in the browser. To create a decision tree diagram using a template, edit and customize the template until you are done with the diagram.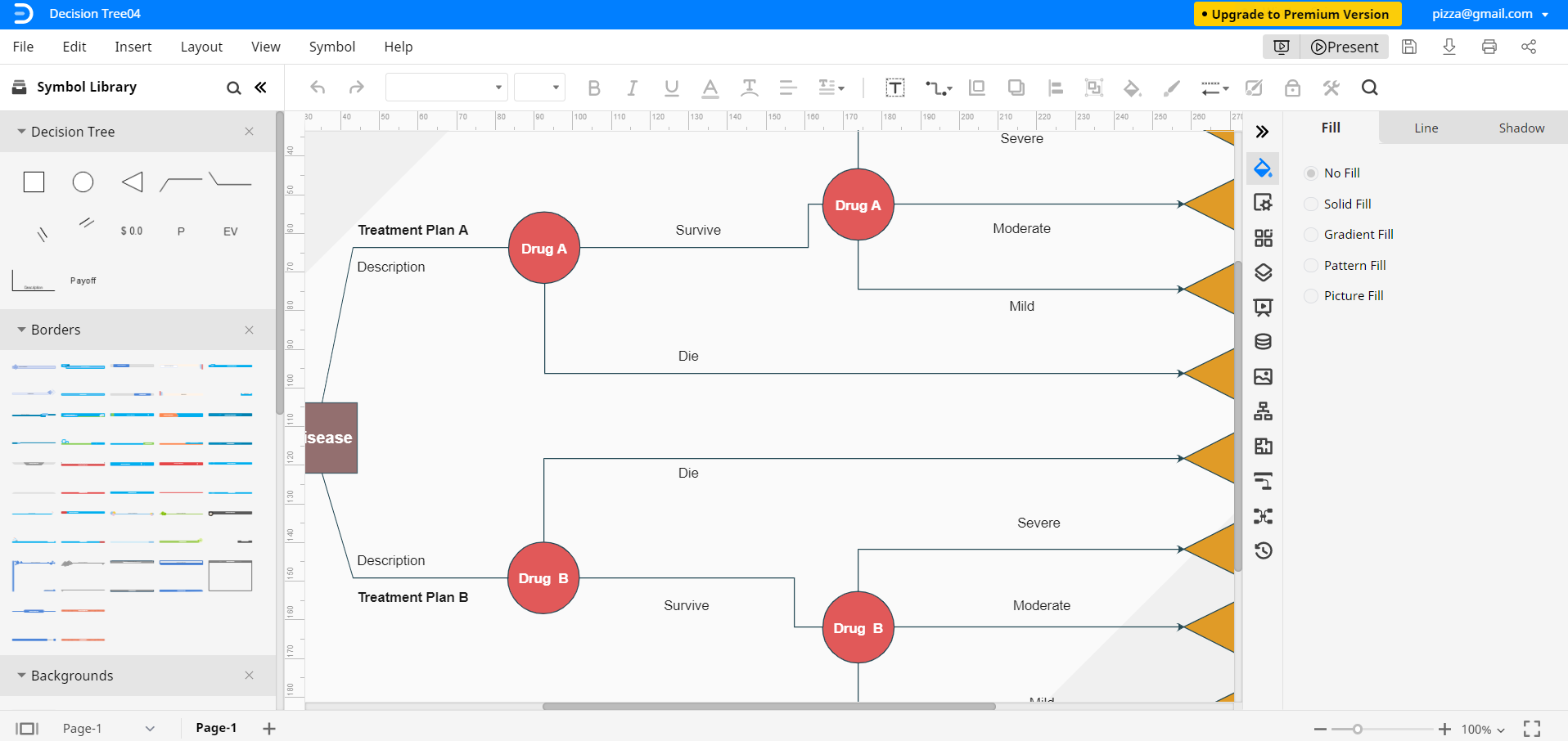 To create a decision tree online by yourself, start building your diagram on the blank sheet at first. To use symbols, drawing, and other visual tools, use the Symbol Library on the left side of the screen. You can search for more by clicking on the icon in the Symbol Library. Decision Tree Symbols are in Symbol Library Window > Project Management > Decision Tree.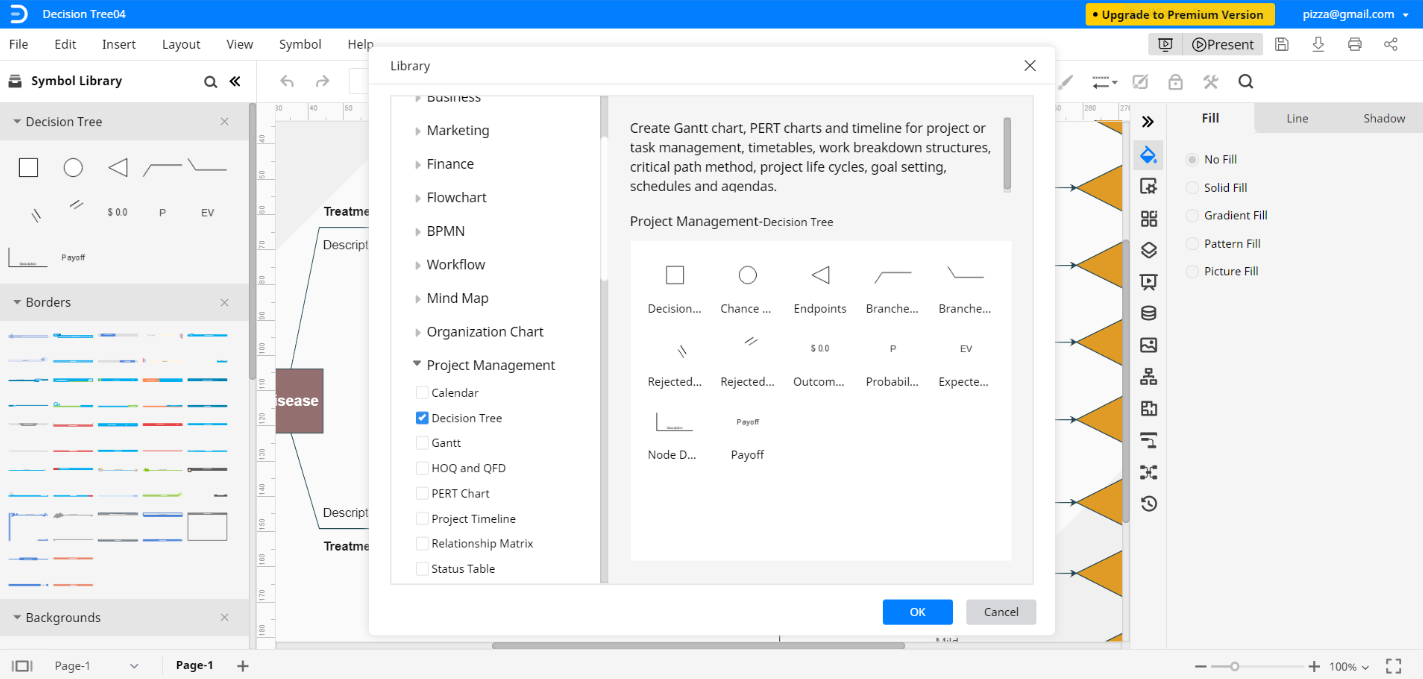 Add symbols on the drawing page and use them with connection lines to make a decision tree. To add any item on your drawing page, select and drag it towards the page, and then place it where you want it.
Step 4 – Customize your Decision Tree
Keep editing and formatting your decision tree according to your preferences. Once you are satisfied with the results, close the Format tab and Symbol library (on the right and left the side of the screen respectively) by clicking on << and >> symbol.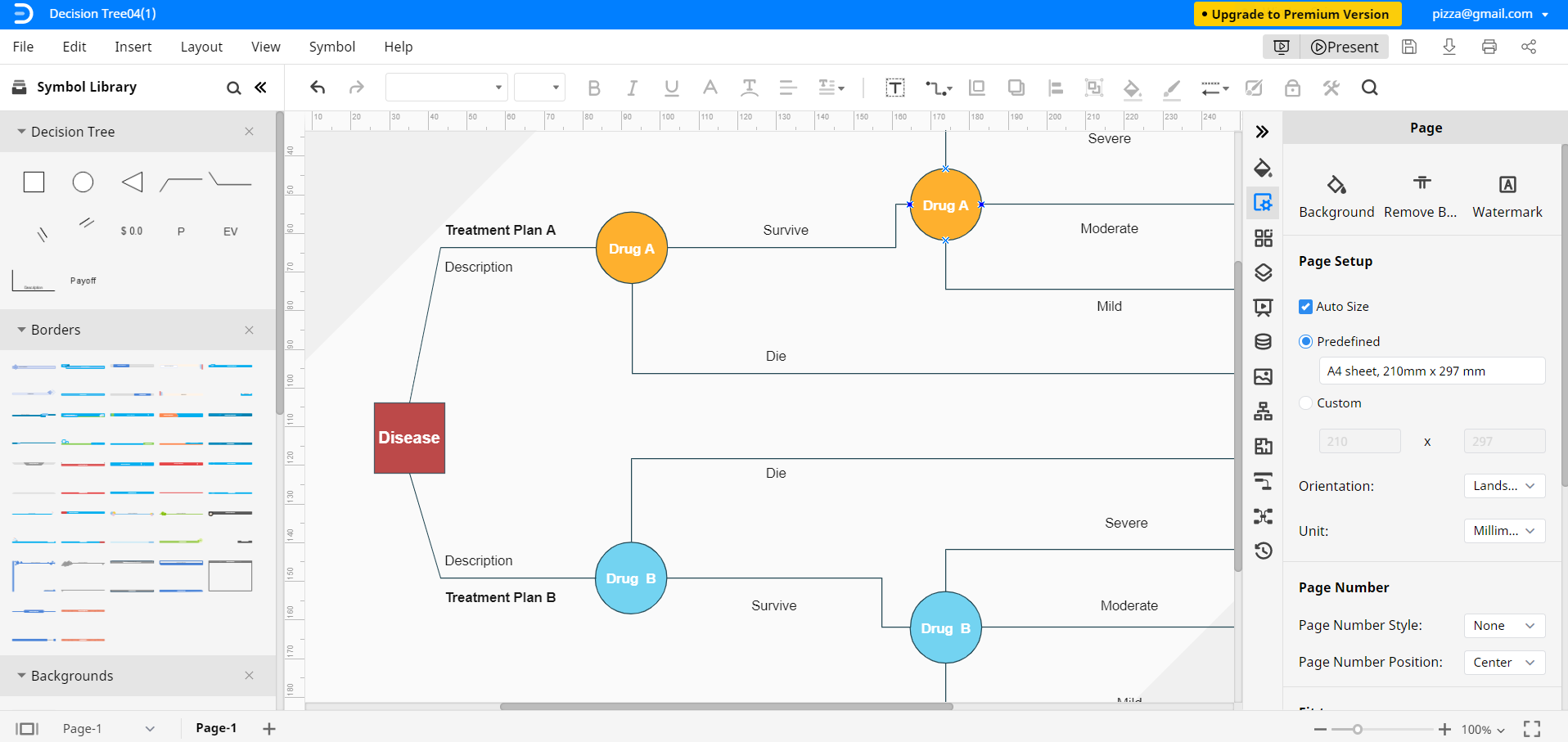 Step 5 – Save you File
Once you have completed the Decision Tree, you can save it for later edits and online sharing by clicking on the File Tab. Edraw Max Online also lets you export Edraw documents in several commonly-used file types. To save an Edraw file in another software, click on File and then go to Export. Now, select the desired file type.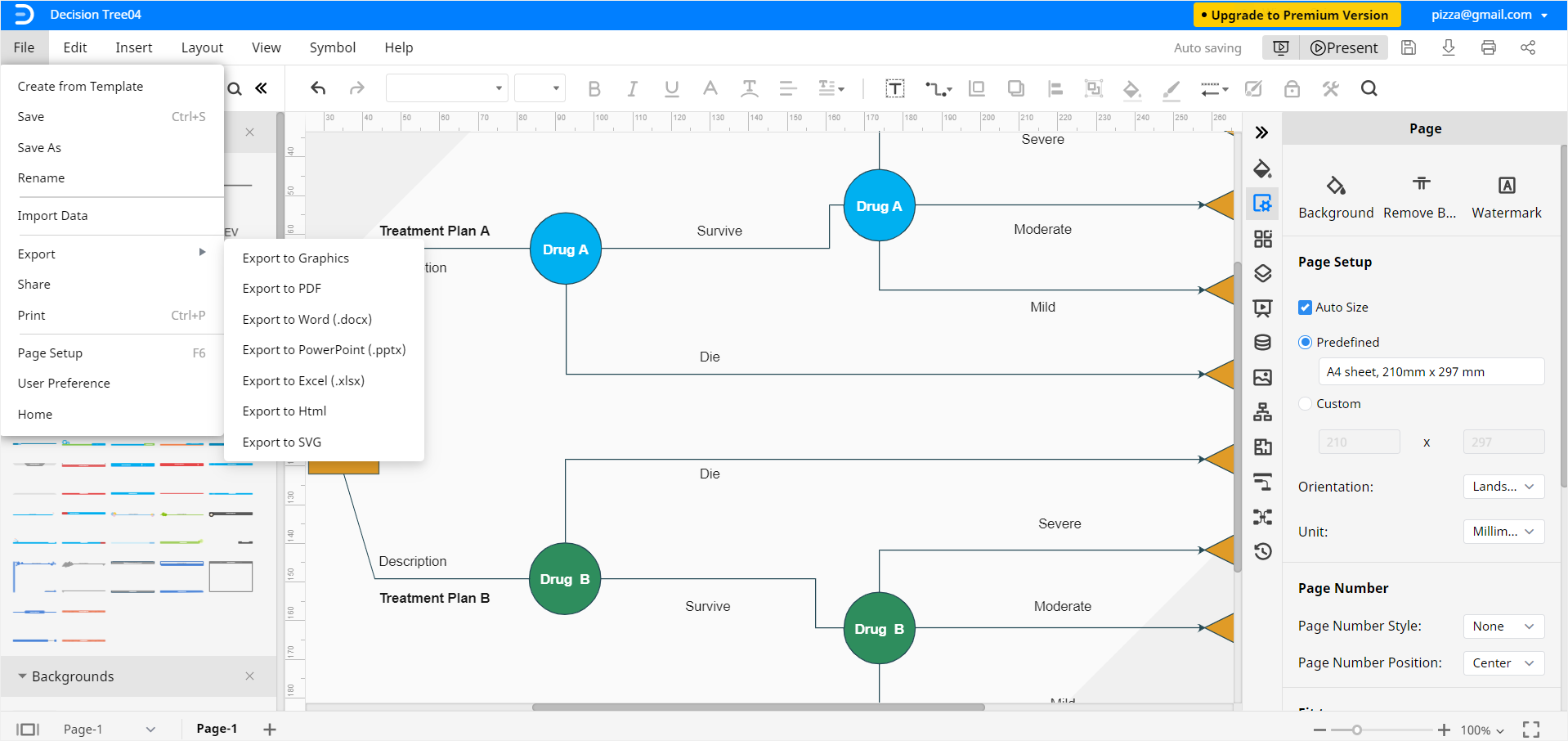 Edraw documents can be saved in Google Drive and Dropbox for cloud sharing and storage.
Click on File and then Save as. A pop-up window will appear where you can save your Edraw Decision Tree in Dropbox or Google Drive.
Our guide on how to create a decision tree in Edraw Max concludes here.
More Editable Decision Tree Templates
Now that you know how to make a decision tree use these free templates from Edraw Max to create more!
Decision Tree Template – Create a detailed decision tree quickly using this customizable free template.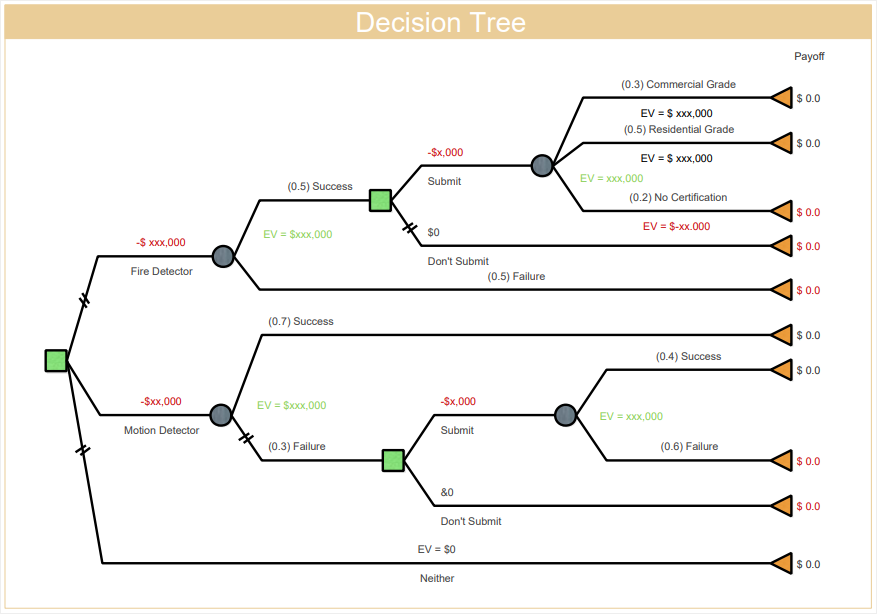 Top Down Decision Tree Template – Use this simple free template to portray the possible results of a process.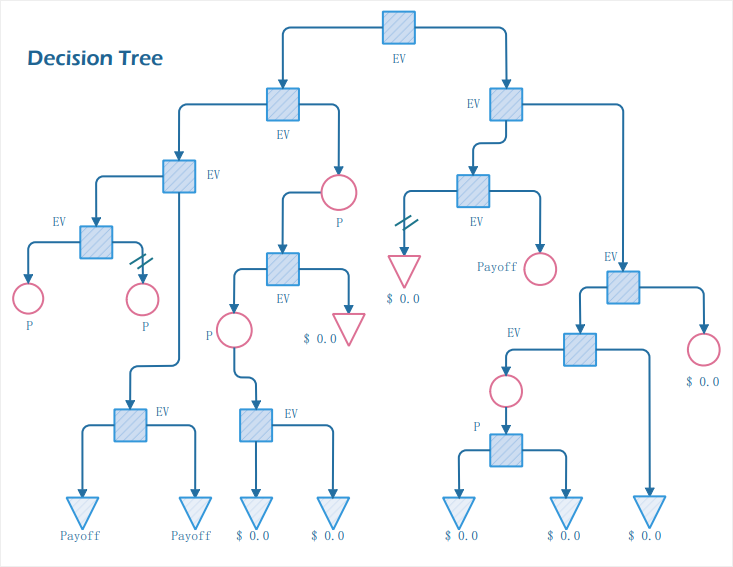 Software Choosing Decision Tree Template – Use this free template from Edraw Max to make a decision tree for software comparison.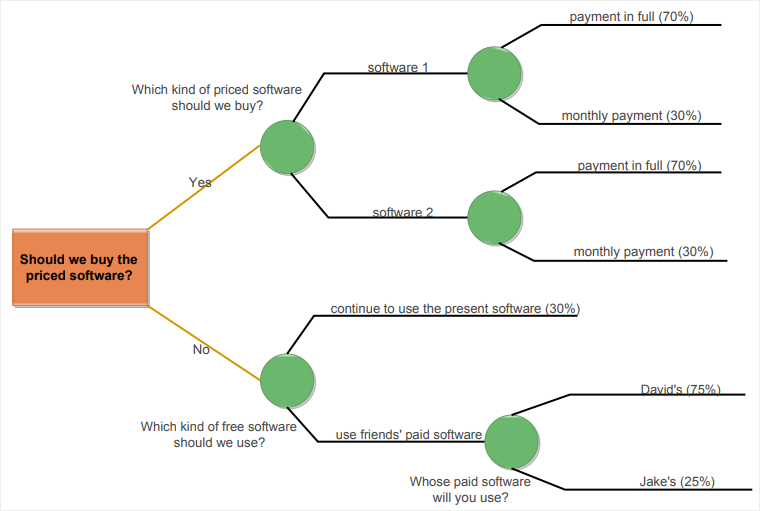 Related Articles