Top 5 Free Visio Alternatives Online
Alternatives to Visio Online - Edraw Max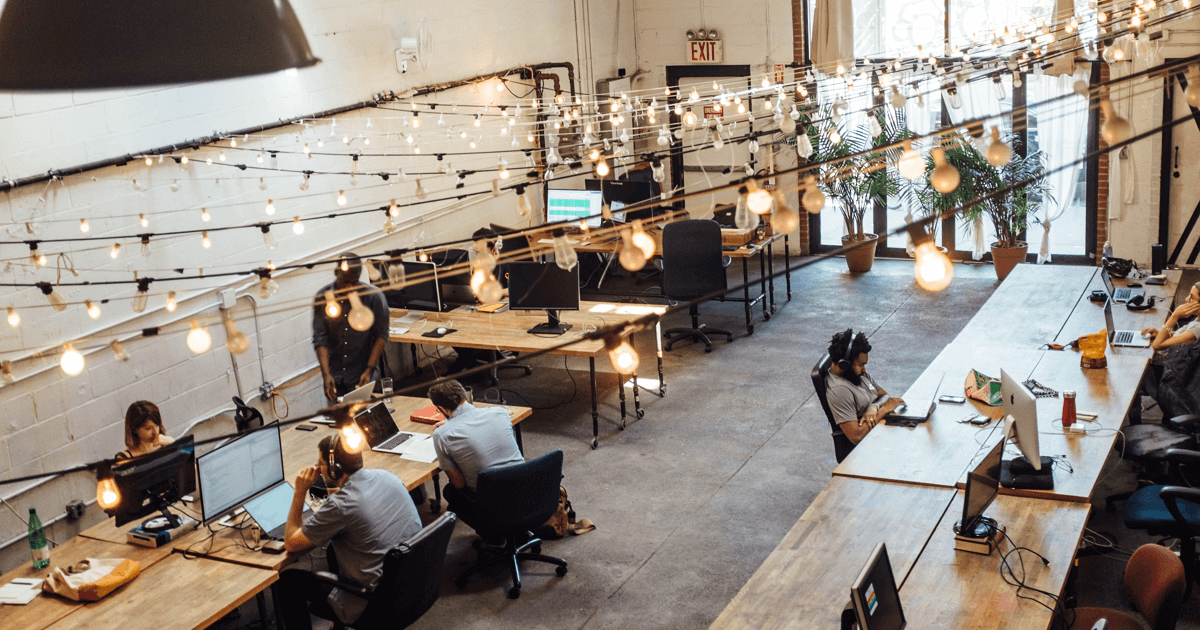 Are you tired of using MS Visio diagram creator and looking for a free Visio alternative online? If yes, then read this detailed information on Online Visio Alternatives thoroughly to analyze the best one that suits your/your organization's needs.
There are multiple MS Visio replacement tools available online, providing high-quality graphical outputs. I have used some of the popular diagramming tools and found some interesting facts about them. I'll share all these with you here. So, read this entire article, and you'll know the Top 5 Web Visio Alternatives, their features, pros and cons, pricing structure, and more.
What to Consider Before Choosing Online Visio Alternative?
Whether a free version available for the premium data creating tool?
Whether the features offered by the particular software be used fully to satisfy your needs?
Is there any other alternative offering similar features?
Whether any money-back or free trial scheme available for the tool?
Best 5 Free Visio Alternatives Online
1. Edraw Max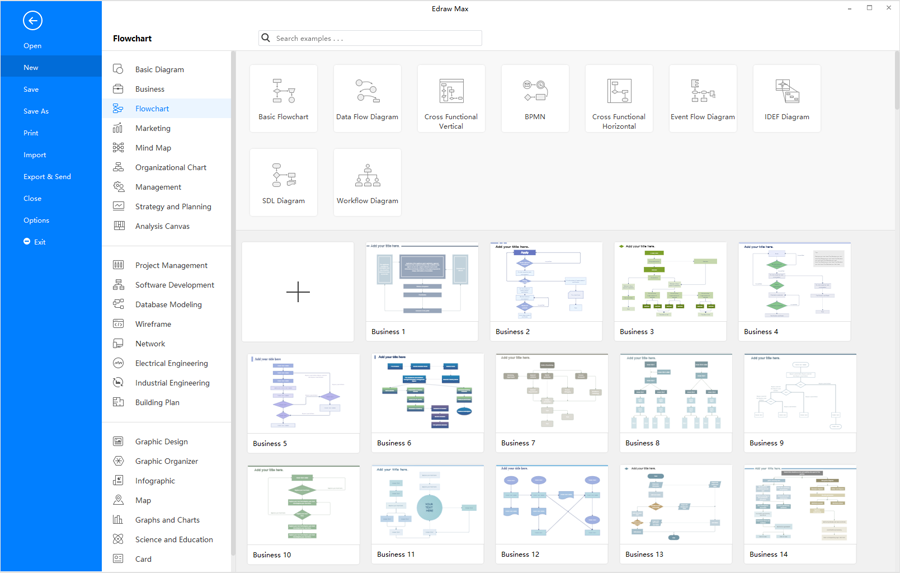 Source:Edraw Max
Edraw Max is all-in-one software to create diagramming representations for texts, spreadsheets through converting the input to flowcharts, scientific diagrams, bitmap images, floor plans, org charts, engineering architectural drawings, mind maps, and more. It's a premium multi-dimensional, platform-independent, robust tool that makes graphical representations of text much easier for content creators.
Pros:
Fully functional dynamic diagram integration.
All types of infographics templates in-built.
Cons:
There is a dependency on MS Visio while validating IDEF Rules.
The software is not available for free, unlike many other popular diagramming tools.
Why We Picked It:
By observing the functionalities, features, pricing structure, technical support assistance, online guidance, and a huge fan base across the online platforms we have picked it as one of our most favorites.
Price

Free trail with limited functions
Starting price $99 per year for a single user
$179 valid for the lifetime with free upgradations

Link of official website
https://www.edrawmax.com/
2. Visual Paradigm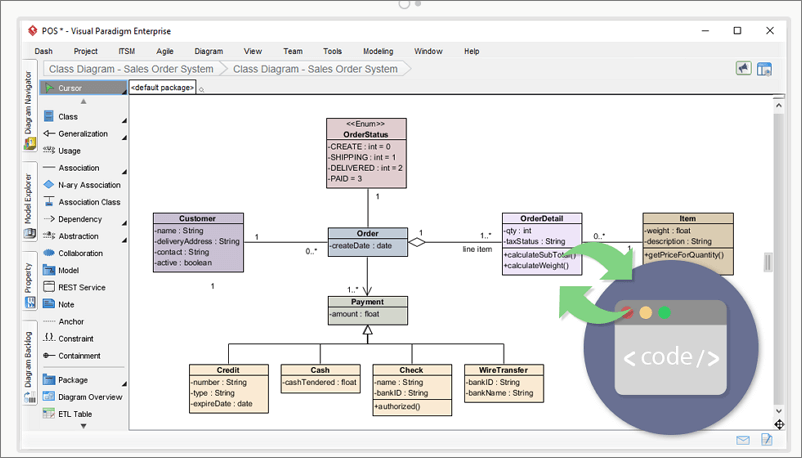 Source:Visual Paradigm
This diagramming software is mainly used in the SDLC model by the software development team that collects the exact requirements. Then framing it out through various flowcharts, org charts, use cases, UML diagrams could be straightforward to the users, which displays the entire project accurately to the developers for better understanding and creating the perfect tool for the industry.
Pros:
One of the best tools in the field of software development and project management.
It has a robust architecture.
User-friendly interface.
Proactive technical support team.
Cons:
The tool is not available for free.
Why We Picked It:
Software development and project management are two major pillars of the current industry and Visual Paradigm is one of the biggest players in this industry. So it has to be presented in top 5 list of online Visio alternatives.
Price

Modeler: Starting at only $6 per month
Standard: Starting at $19 per month
Professional: Starting at $35 per month
Enterprise: Starting at $89 per month

Link of official website
https://www.visual-paradigm.com/
3. Creately
Source: Creately
More than individual usages, Creately suits the needs of teams. This software provides seamless connectivity by creating a streaming environment where a group of people can interact with each other and share visual information through diagrams, flowcharts, mind maps, iconographical representations, and a lot more. The online platform becomes almost like physical connections where a team works together without losing any kind of useful information.
Pros:
Sharing useful data among teammates becomes easy.
More than 1000 built-in templates and symbols available to represent professional drawings.
The Tech support team is profoundly active.
Cons:
Not perfectly suitable for individual users.
Price is high for the professional use.
Why We Picked It:
Unlike other diagramming tools, Creately offers a team collaborating environment where a group of people connect with each other and share information online. This software is one of the best online Visio alternatives available in the industry. That is why it's there in the list.
| | |
| --- | --- |
| Price | Creately offers a free plan where you can work with only 5 public documents and 3 collaborators |
| Link of official website | https://creately.com/ |
4. Visme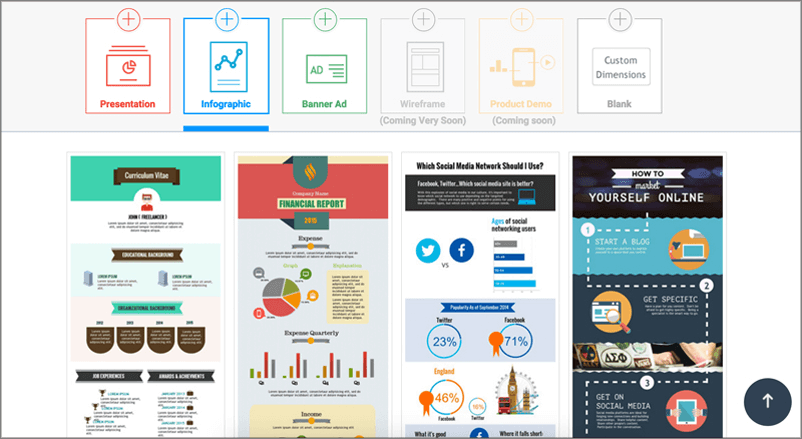 Source: Visme
If you are a content creator or running a content creating a startup, then this online Visio alternative is perfectly one of the best choices. You can convert text content into professional graphical images, flowcharts, diagrams, and any other form of output. Even you can embed music, video, spreadsheets to the template. This is one of the best online content creating tools suitable for individuals and companies.
Pros:
Availability of Stock images that can be used for business purposes.
Very easy interface and everything is easily understandable on the dashboard.
Options are available to include audio, video files.
Cons:
There is no option to embed gif images.
You can only embed videos that are already available on any platform. Personal/private/unpublished videos cannot be integrated.
Why We Picked It:
This software is one of its kind having no competition in the content creating industry. The tool offers thousands of customized templates, infographics, diagrams to create stunning web presentations. Thus has been appreciated by millions of satisfied clients across the industry. Still, importing video into the diagram could a charming point for users at some degree.
| | |
| --- | --- |
| Price | Visme is a premium content creating a tool that comes at a price of $25 per month for a single user with 10 GB data storage |
| Link of official website | https://www.visme.co/ |
5. Lucidchart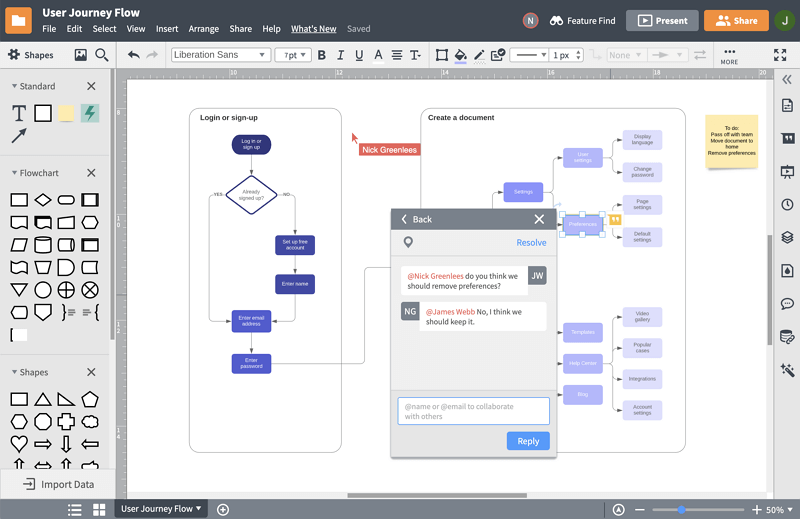 Source: Lucidchart
Engineering industries, IT firms like software development, web development, etc. need highly configured cloud-based intuitive diagramming tools that can derive perfect graphical and diagrammatic representations for the entire workflow process. Such a tool is Lucidchart. We are calling it an alternative to MS Visio for online purposes, but it does unique modeling and designing, which are not at all possible to be availed when you use a free tool like Visio. There is no comparison at all when you see the features Lucidchart offers.
Pros:
Highly portable, getting integrated with any kind of software architecture.
Can import/export MS Visio data accurately without modifying it.
Very easy user interface with plenty of designing templates for project management people.
Active tech support, just ready to guide you through your queries.
Cons:
Why We Picked It:
It is one of its kind when it comes to the capability in engineering or IT field. A truly useful software producing high-quality diagrammatic output to every project management requirement. The software has more than 7 million users across the world with more than 80% ratings. Such a kind of software has to be present in our top 5 online Visio alternative list.
| | |
| --- | --- |
| Price | Lucidchart offers a free plan with limited features |
| Link of official website | https://www.lucidchart.com/pages/ |
Recommendation
The list above of the top 5 Online Visio Alternatives provides information about the best diagramming and content creating tools in the industry. It is hard to select the best Visio alternative online tool among all of these, because each of them has its own flavor, individually they have specified importance.
But still, by observing and analyzing the number of positive reviews, using them personally, the pricing factors, the support mechanism, and more. Here concludes that Edraw Max is a great choice, which has a moderate pricing plan offering optimum features at it's best.
Hopefully, this should turn out to be useful information for you to get your desired Visio Alternative Online through any of these tools mentioned in this article.