Zara Value Chain Analysis
Detailed Value Chain of Zara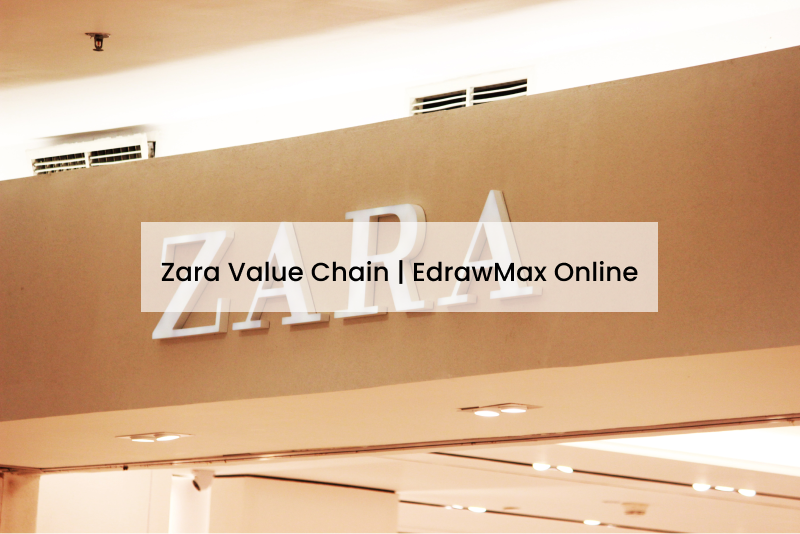 1. Introduction
Value chain Analysis is a revolutionary tool specially designed to assess business internal processes to highlight the activities and features used to add and create value, reduce costs and maintain a competitive advantage in a disputed economic environment. It was first outlined by professor Michael Porter from Harvard Business School in his book "Competitive Advantage". In this article, we are going to specifically address Zara Value Chain.
The value chain tends to analyze the complete range of activities needed to transform raw materials into finished products, dissecting each one of those activities and departments and how they contribute to design, create, manufacture, price, and even sell that product.
Therefore, one can conclude from these words that a Value Chain Analysis can be outlined by assessing particular tactics derived from each one of these activities in almost any business.
2. Background of Clothing Industry
The clothing industry nowadays is a highly disputed ground, full of established brands with competitive domain, aspiring brands looking to acquire advantage, and full establishment, medium, and little entrepreneurs, all of them fighting for very small market niches and shares.
In this environment, big and established brands usually have similar business models, while aspiring, medium, and entrepreneurs are trying to differentiate through innovative and unprecedented commercial solutions.
Zara (a brand from Inditex Group) is a very renowned Spanish company of clothing retail and manufacture. They have managed to develop a particular and successful business model that can be outlined by assessing their activities through Zara Value Chain Analysis.
3. Primary Activities in Zara Value Chain Analysis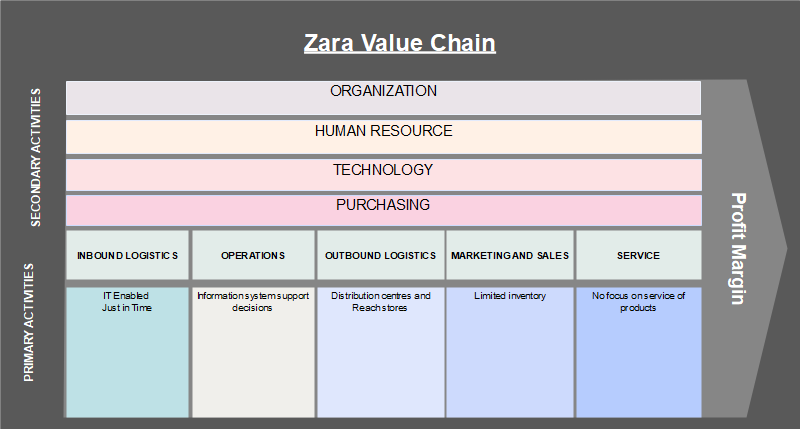 Source: EdrawMax Online
Inbound Logistics:
Zara's inbound logistics need to move and distribute raw material for manufacturing, allocate those products, keep an inventory of raw material, supplies, and finished products in the stores as well.
Another key element in Zara's inbound logistics is its control of the supply chain, with at least half of products being manufactured inside Spain, and another half being produced abroad. However, all of the production is received and stored in warehouses before its distribution. They have configured their manufacturing centers without specific colors or prints, so they can be ready to react to minimal market changes, such as, for example, increasing the production of a highly sold product.
Operations:
Zara's headquarters are located in Spain, from where the brand is managed and the first thing an analysis could outline is that main design departments are located here, so they can easily integrate with the procurement branch to make fast adjustments and decisions.
Besides that, Zara runs three different and independent business lines: men, women, and children, with an accent on the women's clothing side of the business. These also guarantee that each line can quickly react to market changes and implement solutions without asking permission from another department.
However, procurement, sales, design, and marketing exist for each one of these lines and it's done differently on each one.
Outbound Logistics:
Zara's clothing main distribution is usually done at the start of the fashion seasons, which are tied with real weather seasons (winter, spring, summer, and fall), because in Spain and the rest of Europe, they have this seasonal split, and clothing needs to be made and sold in agreement with this (summer clothing is hardly sold in winter, for example, except as out of season clothing and with gross price discounts). The same thing will happen in summer.
Zara's store managers need to be aware of this and try to order clothing amounts very precisely. To achieve that precision, they rely hard on data and projections. Therefore, forecast of client demands and record of sold products are vital tools of assessment for store managers.
To accelerate products to reach the final selling spots in the stores, Zara's manufacturers are putting clothing tags directly in the fabrics looking for time-saving. Fast distribution of clothing is a very important side of Zara's outbound logistics and to achieve this, deliveries within Spain are made in 24 hours, and deliveries abroad are made in 40 hours. The final intention is to accelerate the process from manufacturers to the customers as fast as possible.
Marketing and Sales:
In comparison to other companies and brands, Zara does not make a relevant expending in marketing and promotion, because they use other clever commercial strategies.
As Zara does not outsource their manufacturing, they are ready to quickly react to market changes and fashion turns. They also try to reduce production and distribution time, to have trending products for sale as fast as possible and at very low prices.
Clothing is kept in exhibition and sale for short periods, to keep customers interested and constantly returning to stores looking for new merchandise, or unsold merchandise at a discount. With this strategy, customers are forced to buy because products can be sold out very fast.
The rate of unsold products is very low, however, only eighteen percent of the total. As this strategy can raise the labor costs, Zara keeps their expense in the promotion and advertising low to achieve balance, and maintain the competitive advantage of low prices.
Despite the fact that Zara owns the majority of its stores, they are also open for joint ventures and franchising in "high risk" countries due to cultural differences.
Service:
Even when Zara puts the accent on product management and does not need strong service support, they follow several guidelines to maintain customer satisfaction and interest, so their first rule is to avoid long queues or waiting periods in stores.
As they have a majority of young customers, buying process needs to be done fast, and therefore, employees are told to help clients that are in a hurry or in need of help. They also try to respond as quickly as possible to client complaints and requirements.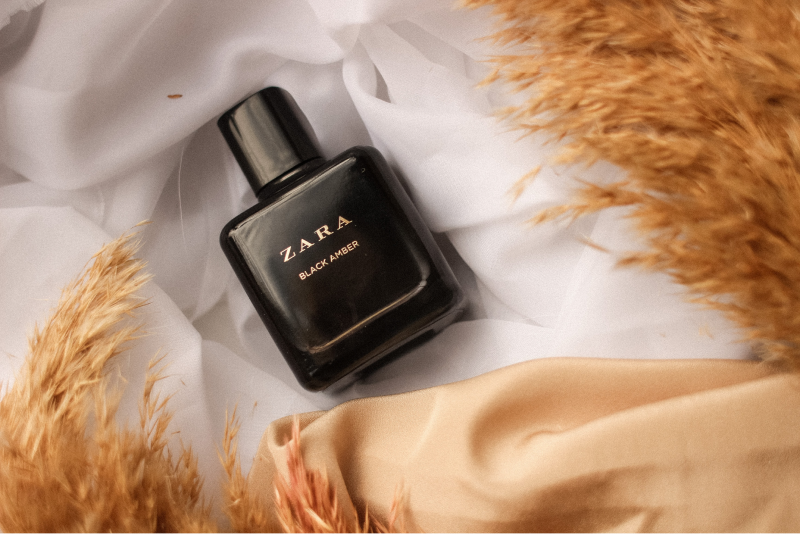 Source: unsplash.com
4. Support Activities in Zara Value Chain Analysis
Infrastructure:
Due to Zara's very particular business model of high-speed production and change, and decentralized decision making, the company has configured its infrastructure to respond and support this aspect.
Therefore, at the core of the business infrastructure is the IT technology, which supports several activities, including assessment tools for store managers, but also production and distribution management.
The brand's main direction is made by the CEO, who keeps in close connection with headquarters, which are responsible for brand management, Human Resources, IT, transportation, and real estate.
Below these headquarters are a group of commercials, which analyze market trends, sales, and strategies designed as guidelines for country and store managers and Human Resources directors.
Country and store managers are in the bottom line of the hierarchy and brand infrastructure, not meaning that they do a lesser important job, as they are responsible for keeping store's image and branding, having inventories constantly replenished, and maintaining a sense of exclusiveness, all of this responding to their low expense in marketing and promotion.
Human Resource Management:
In Zara's business model, Human Resources Management is very important. All the Inditex brands have their own Human Resources directors, which address all related issues outside operations. They rely a lot on employee training which tends to last at least one week in all stores.
Product development teams need to be in contact with fashion trends, so they are usually asked to attend shows and exhibitions. Satisfaction and motivation of employees via store managers is a very important aspect of their HR Management strategy.
Technology Development:
Information transfer is one key aspect of Zara's technology development strategy. They keep their whole supply chain connected through a flow of data and information from store managers to headquarters and backward.
They made gross investments in IT before major expansions to produce some assessments tools like their PDA (Personal Digital Assistance) software, which is used in stores to keep the supply chain well informed with data from sales and distribution, allowing fast response to market changes if needed.
Procurement:
Inditex group acquires raw materials through regional departments and offices in the United Kingdom, China, Holland, and other branch offices in Europe, Asia, and Australia. They also buy inputs and some amount of finished products from outside suppliers which usually move in low-cost input markets.
They own several fabrics within Spain and have a big factory in La Coruna, where they transform those inputs to produce their own designed products as fast as possible to keep a constant flow of goods to be sold, in agreement with their business model.
5. Key Takeaways
Zara has a very interesting business model, mainly based on selling exclusive designs at low prices, following fashion trends while assuring client satisfaction, and constant interest in their products. Zara Value Chain indicates that they achieve this through the acquisition of raw materials at low cost, and transforming those inputs in their own fabrics, and producing their own designs, so they don't rely on outside clothing suppliers.
They reduce costs on marketing and promotion by guaranteeing their products are well designed and exclusive, so client satisfaction is secured and word of mouth is spread by their own clients. They control their supply chain and have their main departments deeply involved using IT and they have manufacturing centers configured to produce very fast and quickly react to market changes.
We hope this article was of interest to outline Zara's business model, but if you want to go deeper on Zara Value Chain Analysis, we recommend you use EdrawMax Online. Also, you can find substantial value chain templates in our template community to have a quick start.
6. References
Dudovskiy, J. (2021) 'Tesla Value Chain Analysis', Business Research Methodology, [online]. Available at: https://research-methodology.net/tesla-value-chain-analysis-2/ (Accessed 13 August, 2021).

Porter, M. (1998) "Competitive Advantage". Free Press Editorial.

Dragunaite, I.; Vaidzyulite, J.; and others (2012) "The Zara Case Study in Economics and the Organization of Economic Activity. Aalborg University BSc Economics and Business Administration. Available at: https://pdfcoffee.com/zara-value-chain-analysis-4-pdf-free.html (Accessed 18 August, 2021).

Goerss, A. (2011) "Zara Value Chain". Business Research Methodology. (online) Available at: https://prezi.com/jvrnmclrl0jk/zara-value-chain/ (Accessed 18 August, 2021).