Amazon Value Chain Analysis
Detailed Value Chain Analysis of Amazon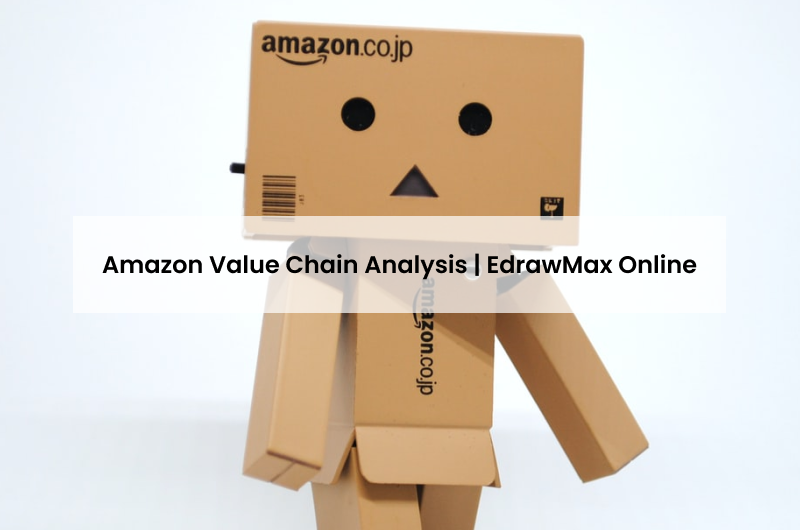 1. Introduction
Value chain analysis is a framework that helps identify the business activities in a company's value chain to highlight the opportunities for improvement. It also supports evaluating each of the activities in a company's value chain to understand where opportunities for improvement lie. This is so important that a large part of giant Amazon's success is attributed to the design and implementation of Amazon value chain analysis.
Let us consider the example of Amazon value chain analysis to understand the concept. Amazon value chain analysis there are two types of activities, namely primary and support activities. Primary activities may include inbound and outbound logistics, marketing and sales, operation, and services. At the same time, the support activities include HR, infrastructure, technology, and procurement.
2. Background of Amazon
Amazon.com started as an online retailer of books but gradually transformed into an online store selling virtually everything on the earth. Amazon also sells web services, cloud storage, cloud computing and Kindle, which is an electronic book reader. Amazon has its headquarters in Seattle, Washington.
Amazon.com's initial strategy was based on the fact that it will not carry any inventory. However, it started holding inventory in 1997 to gain more control over deliveries. As it grew, Amazon started allowing small companies and individuals to conduct selling through Amazon and then transformed into iconic Fulfillment by Amazon service.
| | |
| --- | --- |
| Company Name | Amazon.com |
| Founders | Jeff Bezos |
| Founded in | 1994 |
| Present CEO | Andy Jassy |
| Headquartered at | Seattle, Washington |
| Operates in | 20 countries |
| Revenue | $386.1 billion |
| Operating Income | $7.702 billion |
| Number of employees | 1,298,000 (approximately) |
Coming back to the value chain analysis of Amazon, let us analyze the complete framework by going through the Primary and support activities.
3. Primary Activities in Amazon Value Chain Analysis
Important: The goal of the primary activities is to create value in the business that exceeds the cost of operation, which results in higher profit.
In Amazon value chain, primary activities are the activities that make the basis of the business model through providing the required services to the customers. These activities are procurement of raw materials and products, operations to convert the procured materials to final products, and then high-quality services, sales, and marketing to gain a competitive advantage. The five primary activities are discussed below in detail.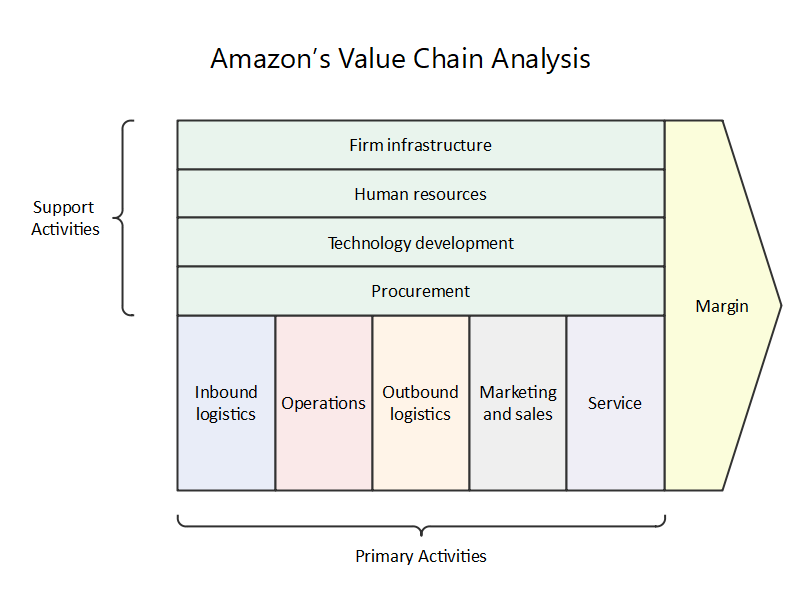 Source: EdrawMax Online
Inbound Logistics:
Inbound logistics generally mean obtaining raw materials. However, since Amazon usually does not produce its products, Fulfilment by Amazon service is its inbound logistics, and it provides these services to vendors. Amazon stands tall in the market because of its logistics and the efficiency of its delivery and returns. It provides guaranteed services with responsibility for logistics, customer service, and product returns. At the same time, efficient logistics infrastructure covers the inbound logistics for Amazon value chain analysis.
Operations:
In general value chain analysis, operations include activities that convert raw materials into finished goods. Amazon has different channels that are covered by the operations. These segments are of different geographical locations, including the North American segment and international segment. The third segment is the Amazon Web Services(AWS). AWS encompasses computing, storage, cloud infrastructure, database, and other services. These operations provide Amazon a competitive advantage through services and operations.
Innovative and robust solutions add value to Amazon's profile. Cloud storage, AWS, and cloud computing started as in-house solutions for the company itself. However, its sophistication and robustness made it another business stream for Amazon as they commercialized these solutions. So, the operations also provide a competitive advantage to the company.
Outbound Logistics:
Outbound logistics involve storage, supply, and distribution of the finished products. Amazon's outbound logistics revolve around the 175 fulfillment centers all around the world. Amazon's fulfillment is supported by robotic technology for inventory. Activities involved in storing, moving, and distributing finished products. Amazon has various operations included in its outbound logistics. Fulfillment by Amazon manages, stores, and ships the products in all orders. It includes the shipping companies and Amazon's logistic system encompassing planes, ships, trucks, and drones for efficient outbound logistics.
Apart from this, outbound logistics also involves the digital delivery of its products. It includes digital format books, media, etc. Then another channel of outbound logistics for the physical stores.
Marketing and Sales:
Of course, this great scale of marketing and advertising is spanned over different channels, media, and a global reach and impact. It includes print and media ad campaigns, sales promotions, events, public relations, and targeted customer marketing.
Apart from direct and mainstream marketing, Amazon has other channels of attracting customers to its brand. It uses attractive prices, fast delivery, and Amazon prime services for marketing itself as a favorite brand.
Service:
Value chain analysis of Amazon shows that the services provided by the organization play a vital role in acquiring a competitive advantage. It provides premium services for the end customers and the vendors that eventually result in a sleek and reliable business model for everyone. It provides full support, including training, literature, and support facilities for vendors. At the same time, the end customer can use Amazon Marketplace and prime services for more advantages. After-sale service is another great endeavor from Amazon.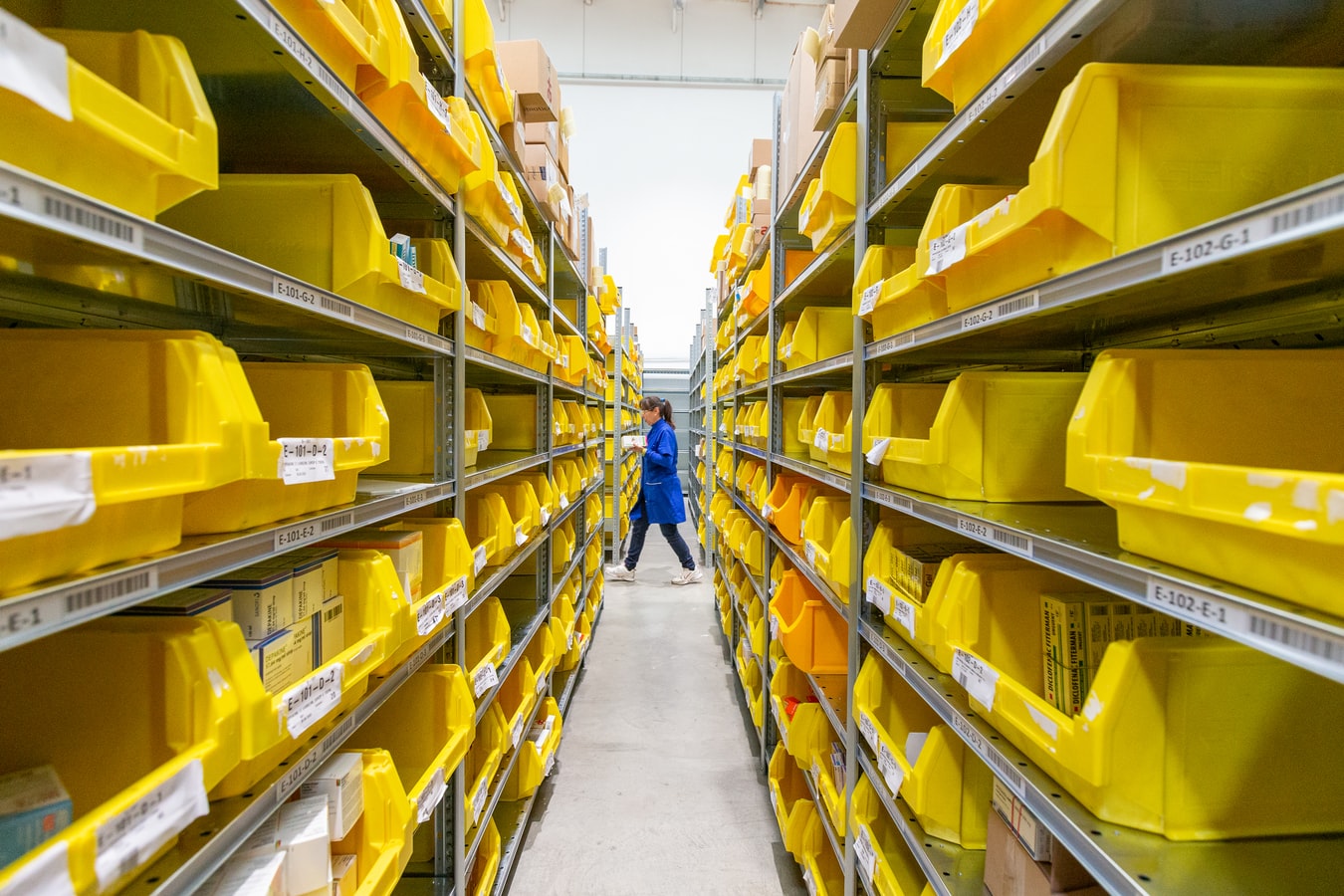 Source: unsplash.com
4. Support Activities in Amazon Value Chain Analysis
Important: Secondary activities or support activities consist of infrastructure, human resources management, and procurement.
The support activities provide a support framework for primary activities to work properly and efficiently.
Infrastructure
Amazon is giant in the business field, and no doubt, it couldn't bear its weight without a firm infrastructure to carry the weight. Amazon has invested finances, time, and efforts to build a scalable and reliable business model to provide its huge size and market share. It includes offline structures like shipping, hiring, and delivery. At the same time, the online support and digital solutions are nothing less than the best.
Besides its backend management, the company also has a seamless customer service and employee management infrastructure.
Human Resource Management
Amazon's value chain analysis cannot be completed without its HR management department. Amazon has its in-house employees, international employees, contractors, and temporary workforce. Amazon has a firm infrastructure supported by technology to ensure maximum cooperation between the firm and the workforce. Its rewards program and the recognition of good work have gained loyal employees and the least turnover.
Technology Development
Amazon has not only proved its success in physical merchandise but has also not left the digital front unattended. The processes and solutions like cloud computing and cloud storage that started as the company's processes to deal with its operations worked so well that they have become industry standards.
Procurement
The sales and Operations (S&OP) process deals with the procurement for the company. The inventory is managed through this system using forecasting and just time inventory principles.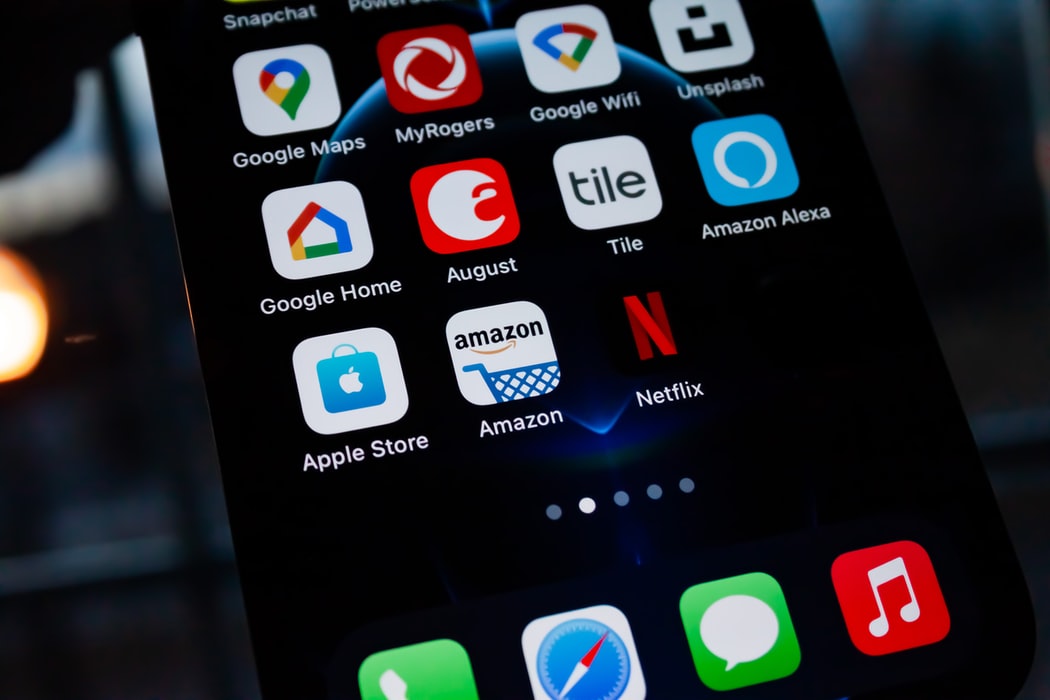 Source: unsplash.com
5. Key Takeaways
Reliability, robust operation, high-class services, and the best customer experience are the core sources of value addition to Amazon's value chain analysis. So, what are the key takeaways from Amazon's iconic success?
Amazon value chain analysis confirms loudly and clearly that the customer is the most dominant character in the market. So, the best customer experience should be the goal of any organization.
Properly organized diverse delivery and services channels provide different channels of revenue.
Outsourcing adds value to an organization's operations, though outsourcing must also follow the line of action.
Automation is the key to success today and in the future as well.
Well-researched investment in marketing and sales results in manifold revenue.
Excellence at par at what you do results in loyal customers and a reliable brand name in the market.
EdrawMax Online is a great tool for value chain analysis and presentation. It is an efficient and very easy-to-use tool to create 280+ types of diagrams. It is available online and for download. You can also find available Amazon value chain analysis templates and any other diagram templates in EdrawMax Template Gallery that you can easily customize to analyze any other brand's functioning on the go.
EdrawMax Online
Create 280+ types of diagrams online
Access diagrams anywhere, anytime
Everything in desktop + Templates Community
Team management and collaboration
Personal Cloud and Dropbox Integration
6. References