Quick Guide for EdrawMax Online
Looking for some help? Here you can get quick answers and step-by-step instructions on how to use EdrawMax Online.
EdrawMax Online Guide
Get Started with EdrawMax Online

How to Create an Organizational Chart

How to Create a Floor Plan

How to Create a Gantt Chart

How to Customize Smart Shapes

Video Tutorial
How to Get Started in EdrawMax
Register and Log in
If you are new to EdrawMax Online, go to the home page, you can have a try and register a free Edraw account with your email address, then log in the account. Now you can draw your diagrams with EdrawMax Online.
Open a File
Before you actually start to draw a diagram in EdrawMax, you need to open a file at first.
To open a new file, you can find the desired diagram type in the home page and click the plus icon to enter the main interface and open a blank drawing page.
To open a pre-existing Edraw file, you can click the Import button on the home page, find eddx files in your computer and click Open.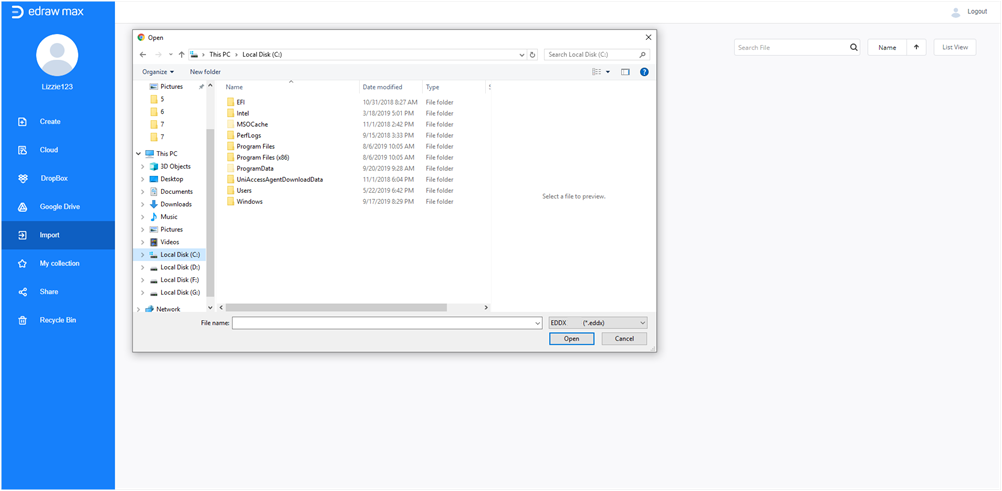 Add Symbols
In the main interface, click the icon

next to Symbol Library to open Library gallery, find the very symbol categories that you want to use, then select them and click OK.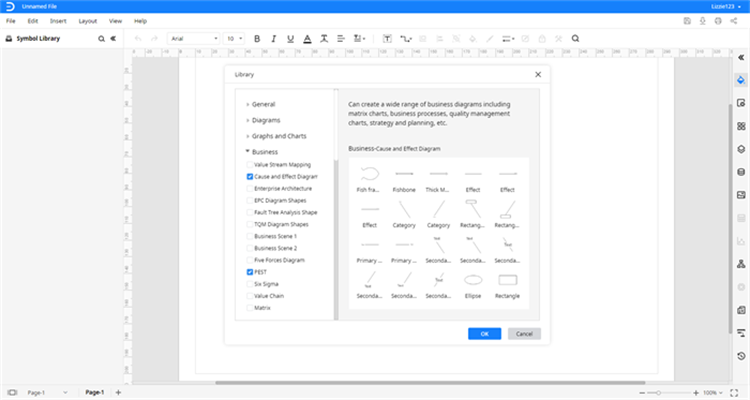 After that, you can drag a symbol from the Library pane and drop it into the blank drawing page. It would be much easier for you to draw symbols all by yourselves.
You can repeat this step until you have finished building the structure of your diagram. Then you can change the format or style of the whole diagram, text or one of the symbols with the help of the functional buttons and options in the Ribbon and the right-side panes.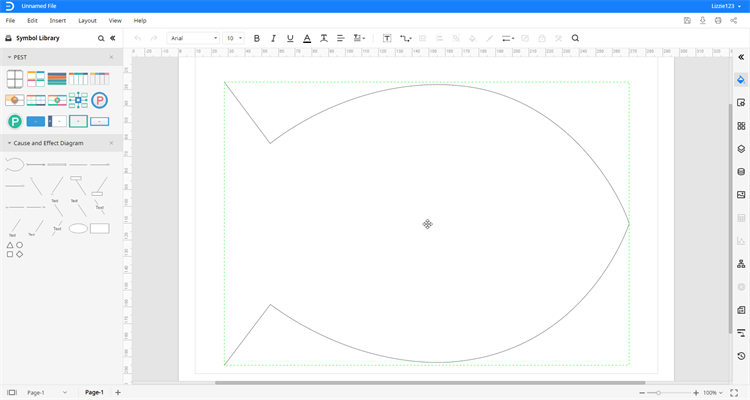 Save or Export a File
Once you have made the diagram in EdrawMax Online, you'd better to save the file or export it into another file type.
Usually, go to File tab, click Save to download the file directly into your computer. Click Save As button, the Save As window will pop up and you can choose to save your files in the personal cloud or another cloud storage.
In addition, you can click Export button and select one of the export options to export your files in a particular format.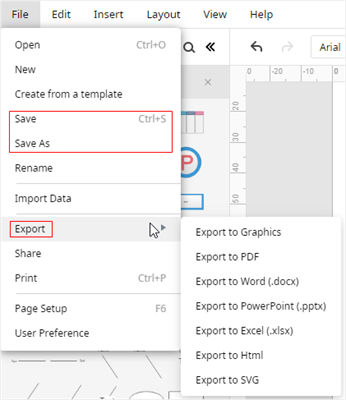 Therefore, when you go through all these steps to make a diagram in EdrawMax Online, you will get more familiar with it.